Time Crystal
by Jedi Simon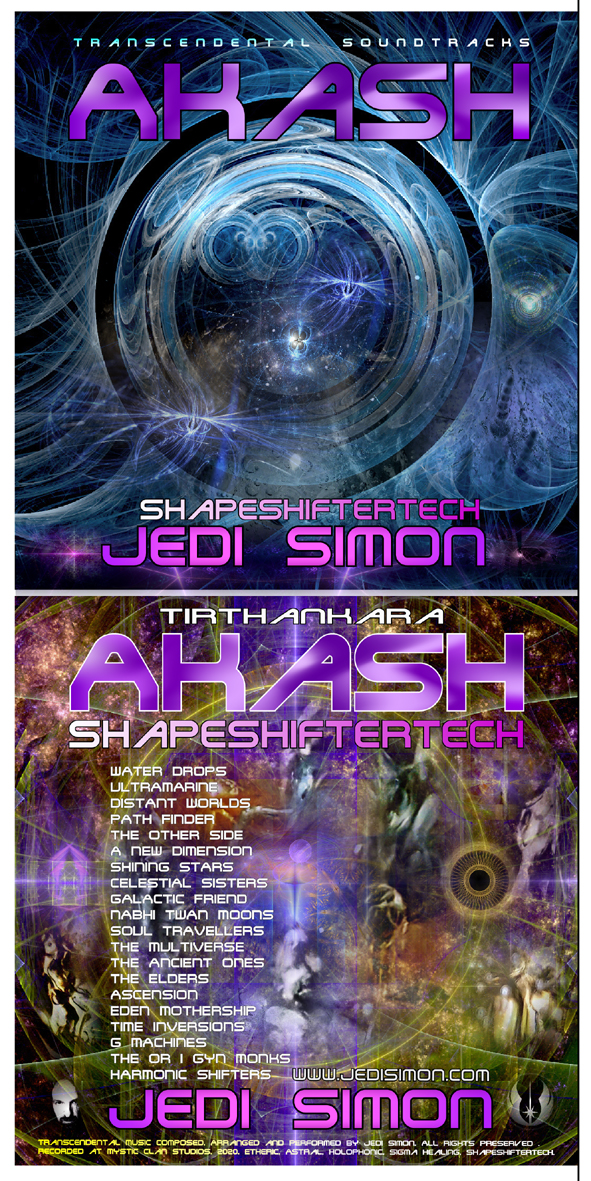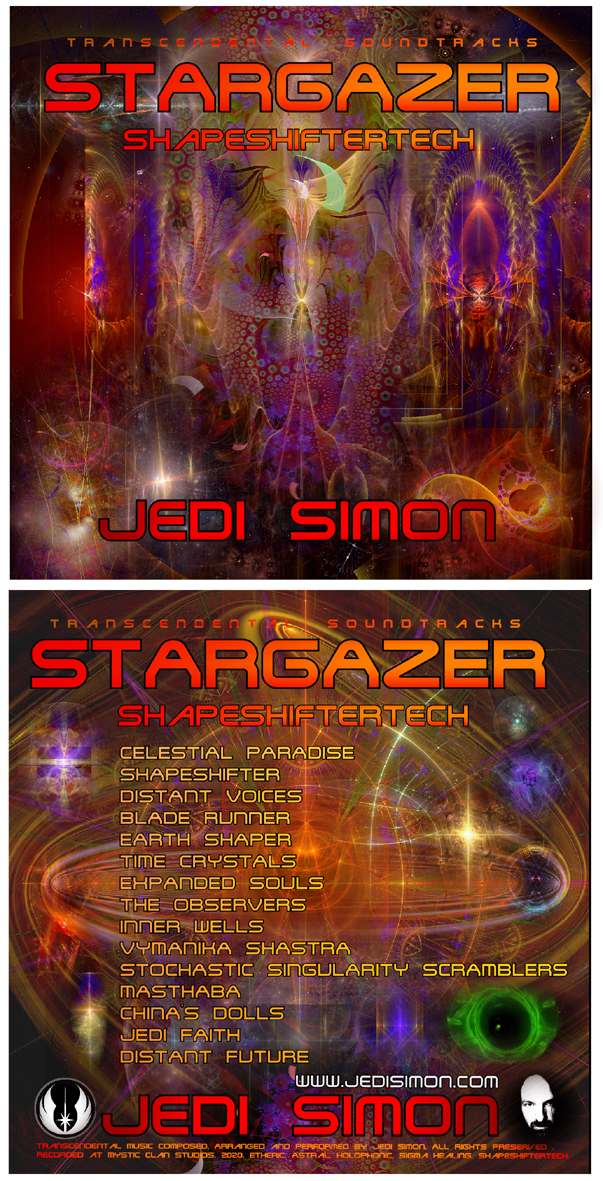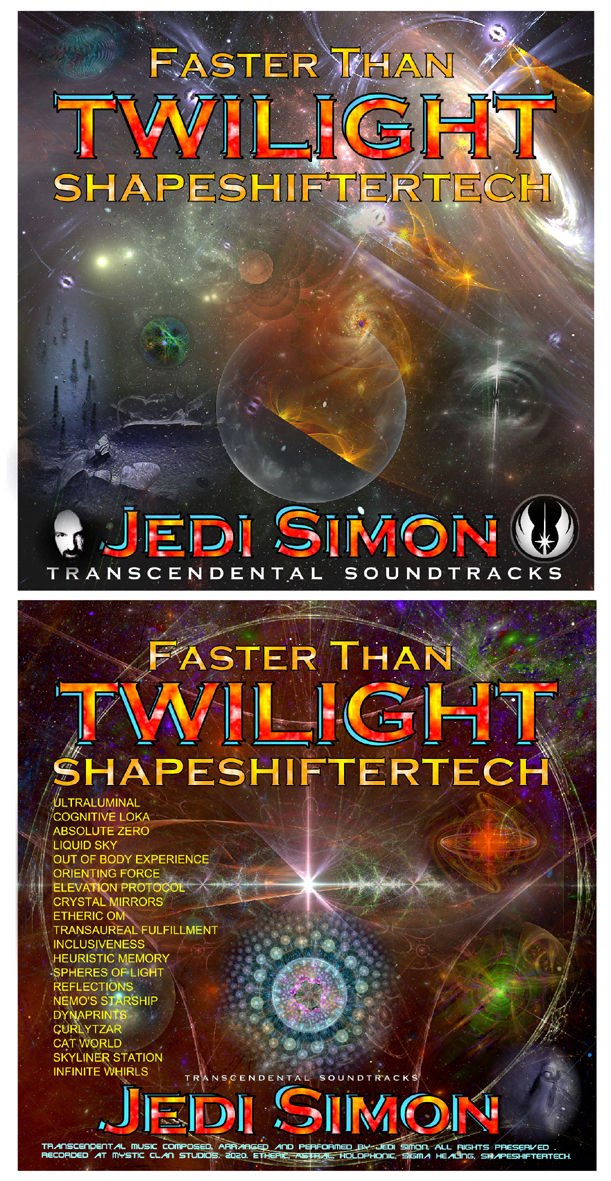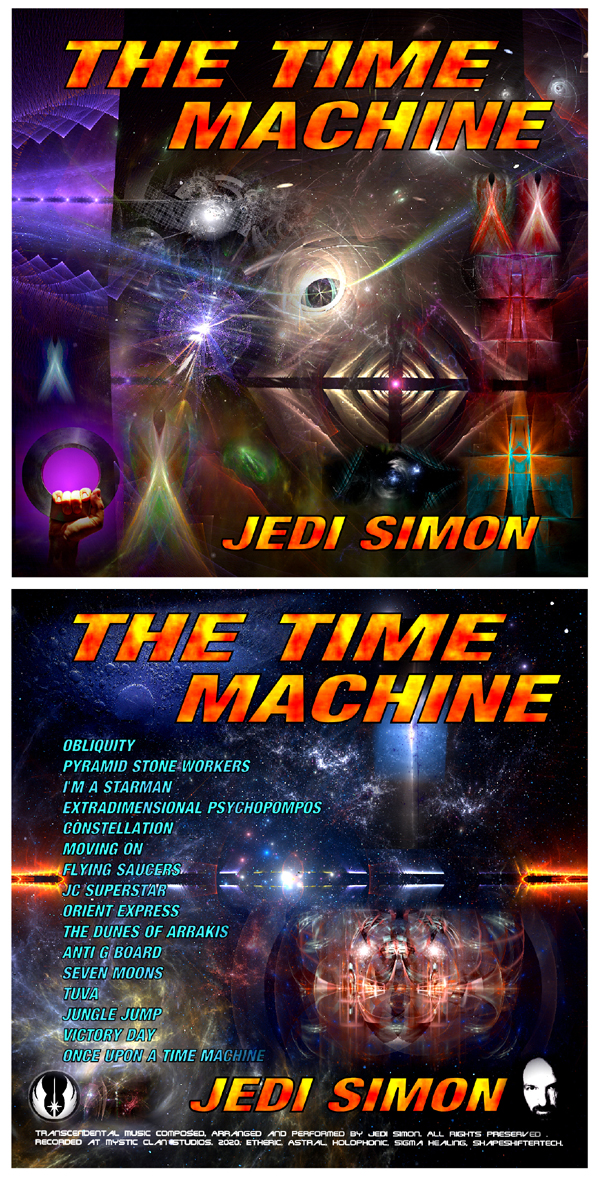 Time Crystal Quadrilogy by Jedi Simon. Meta Merkabah Project. Going Air: Shape Shifter Tech and Multiversal Conscience.
It's time to Ascend
be the force
Wavestate Korg 100 SOUNDS Bundle by Jedi Simon
J E D I V O R T E X
R E S P E C T T H E F O R C E
S H A R E T H I S T E A C H I N G
T H I S I S A S A C R E D i n s t r u m e n t
THIS "JEDI VORTEX" IS A "TORSION FIELD FLUX DETECTOR" CREATED BY JEDI SIMON
MADE TO ALLOW YOU TO SEE THE SOME OF THE EFFECTS OF THE CONSTANT PRESENCE OF THE FORCE.
IT CAN BE USED TO CENTER YOUR SOUL WITHIN, BY MEDITATING ON THE CONSTANT FLOW OF ENERGY,
TO REACH EQUILIBRIUM, HARMONY AND ZERO POINT. BY SYNCHRONIZING YOUR HIGHER SELF TO RADIANT CIRCULARITY,
YOU SHALL CONNECT YOURSELF TO THE MATRIX OF THE MULTIVERSAL FIELDS YOU MAY TAP
INTO THIS NEVERENDING SOURCE OF FREE ENERGY IF YOU NEED TO, OR JUST BECOME THE STREAM
OF MULTIVERSAL CONSCIUOUSNESS TO REACH CLARITY. WE ARE ONE. WHEELS WITHIN WHEELS.

I patent here, this simple Invvention, Principle and Creation, ( physical rights on this sacreb instrument shall be reserved, so please do not spoil or expolit it ).
I share its teaching with love, and to those who are ready to follow the Path grant permission to replicate it to exercise themselves, balance the fields and harmonize them.
This instrument can be used to to master the Force, to stop one's thoughts, to meditate, or to show the amount of torsion field energy present in a specific location.
Love You. Jedi Simon
Jedi Vortex
https://archive.org/details/jedi-vortex-by-jedi-simon
All rights reserved. Metaphysical Insight studies. Images by Jedi Simon. 2020