Sympathetic Resonances
by Jedi Simon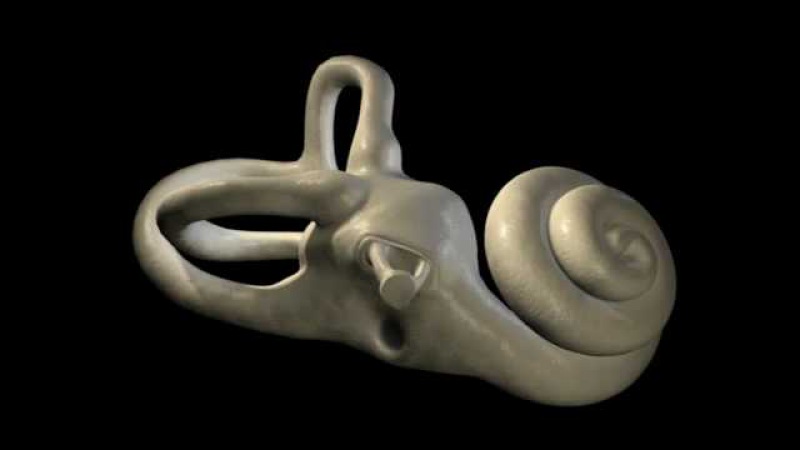 Human instrument of perception. Internal.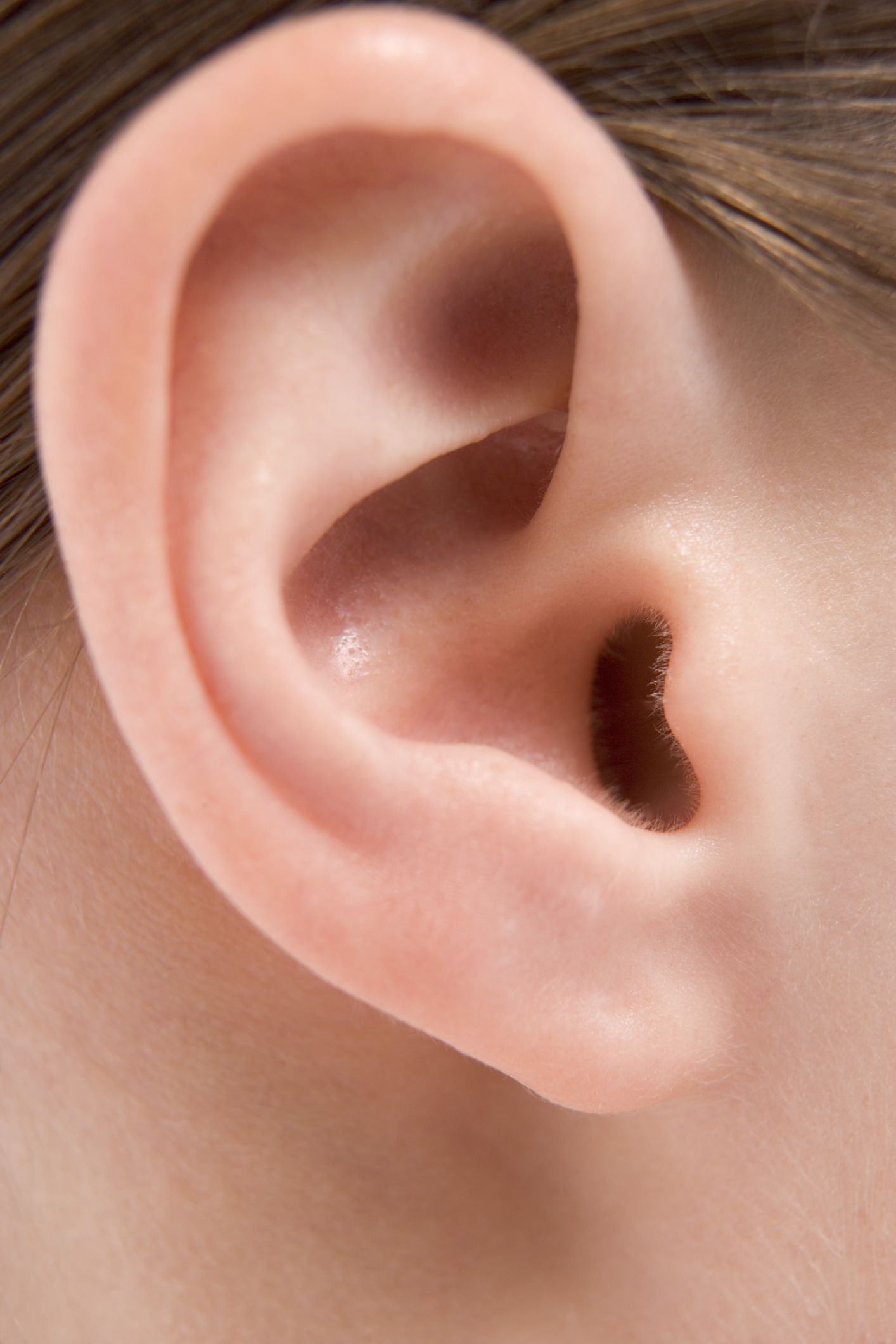 External Ear. Attached lobule.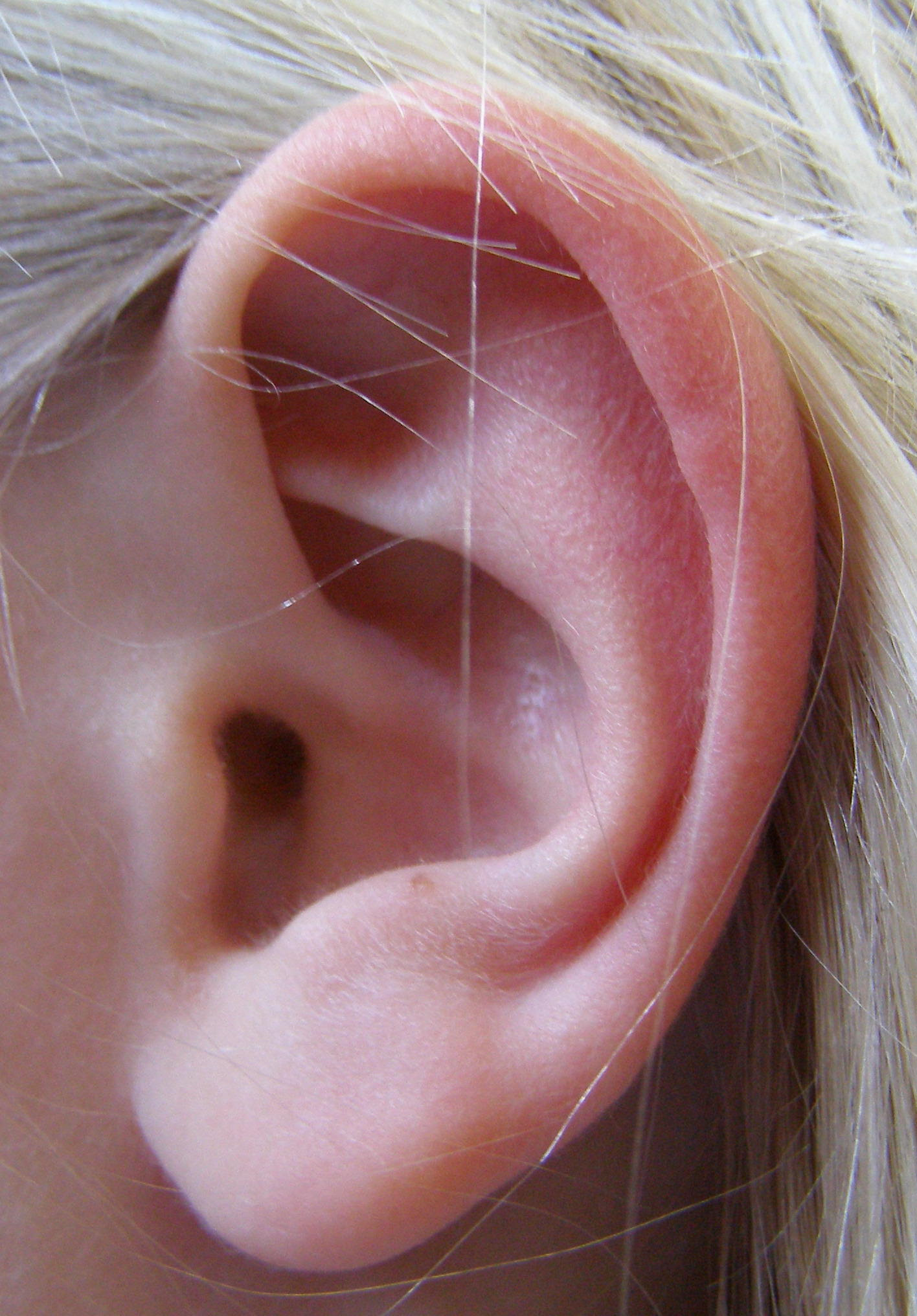 External configuration. Free lobule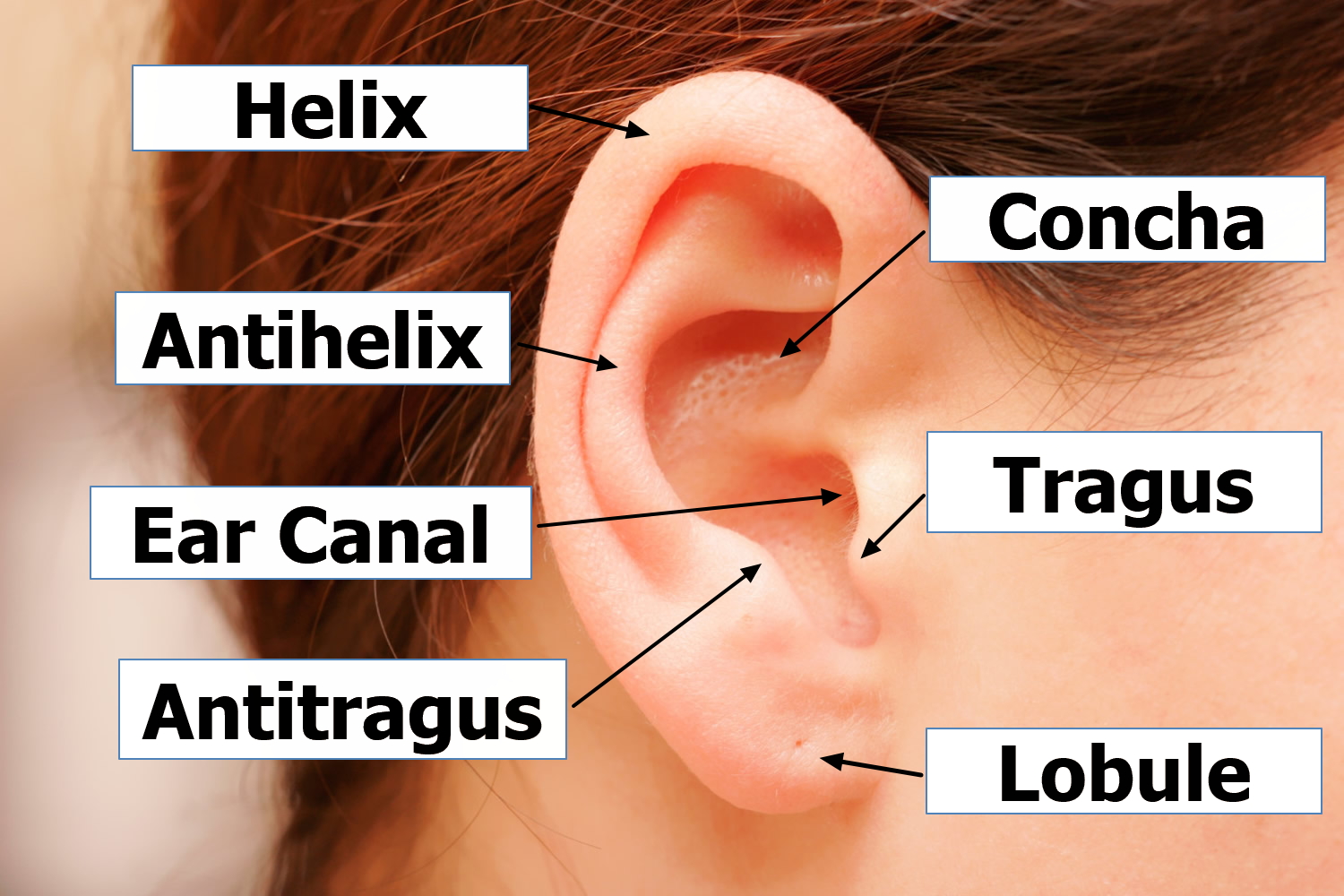 External Ear. Anatomy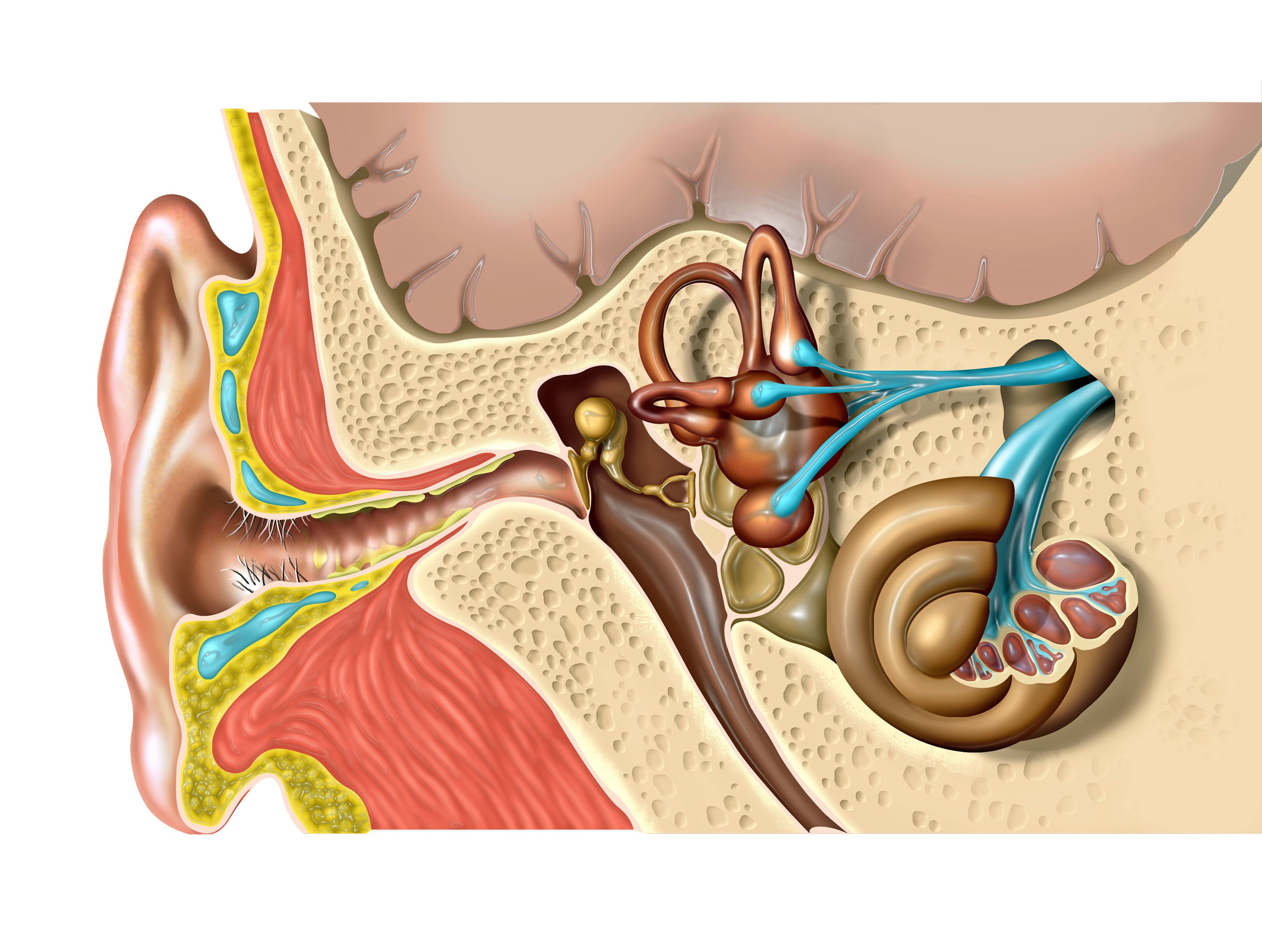 Internal and external ear
Addendum 1
Chaldni figures
Chladni figures are a lovely examples of resonance, an important concept in almost all branches of physics, including vibration. Strings of different lengths, thicknesses and tensions will have different fundamental
frequencies, but they will all follow the same pattern: higher-order resonant frequencies will all be integer multiples of the fundamental. Looking again at the mode pictures above, it is to be noted that the higher harmonics each
have points where the string amplitude is zero: there is no motion of the string at these points, which are called nodes. This sort of mechanical resonance has had unexpected and devastating consequences in
the past. As I've noted on my other blog, suspension bridges have been brought down when soldiers marched across them in formation, inadvertently driving the bridges at the
resonance frequency until they collapsed. The most horrifying accident of this sort was the collapse of the Anger Bridge in France in 1850. A battalion of soldiers were crossing
during a thunderstorm; although they knew not to march in formation, the swaying of the bridge caused them to unconsciously match its motion. 226 people were killed in the disaster.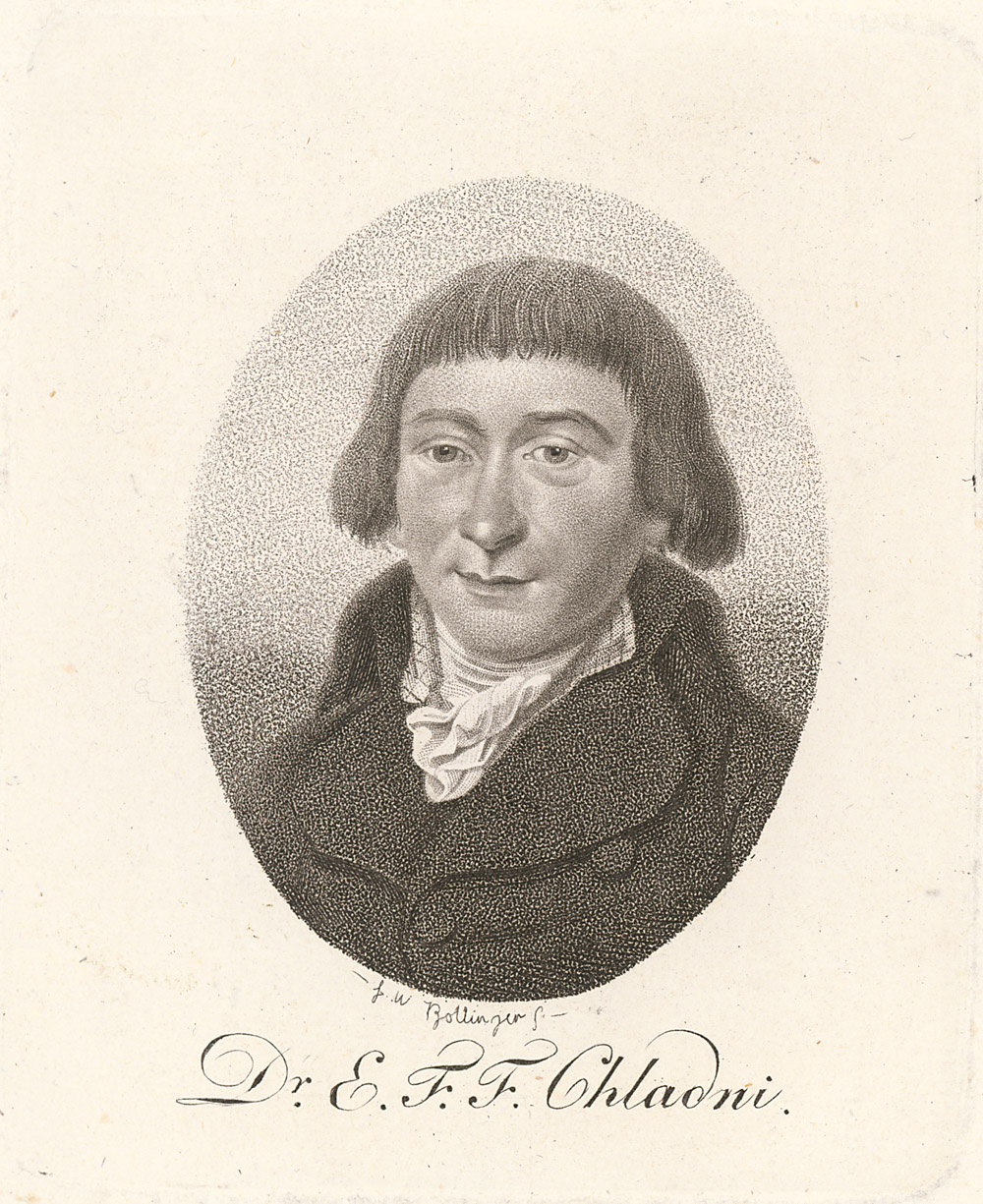 Chladni, young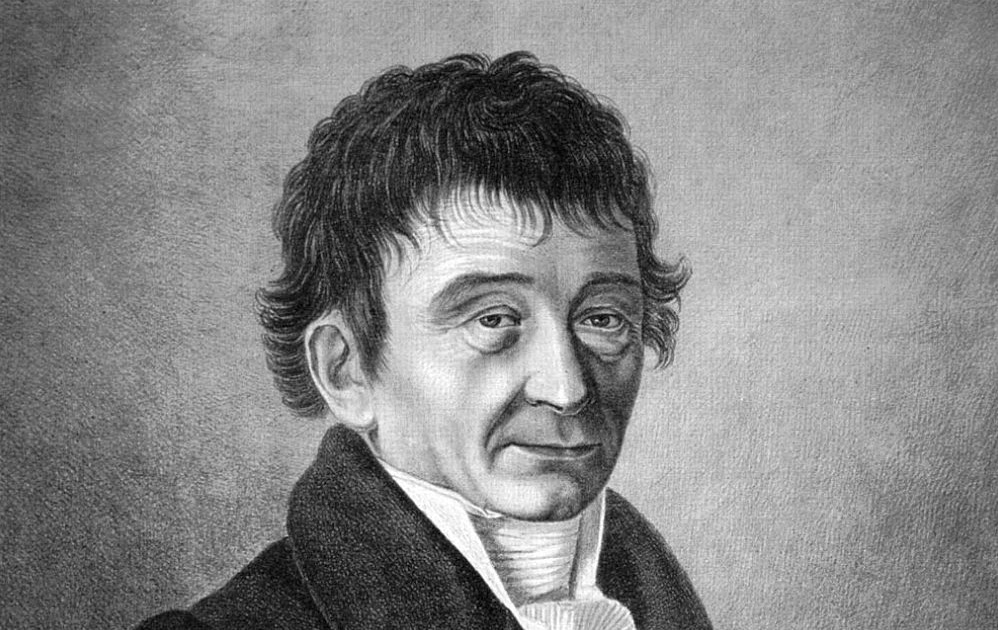 Chladni, old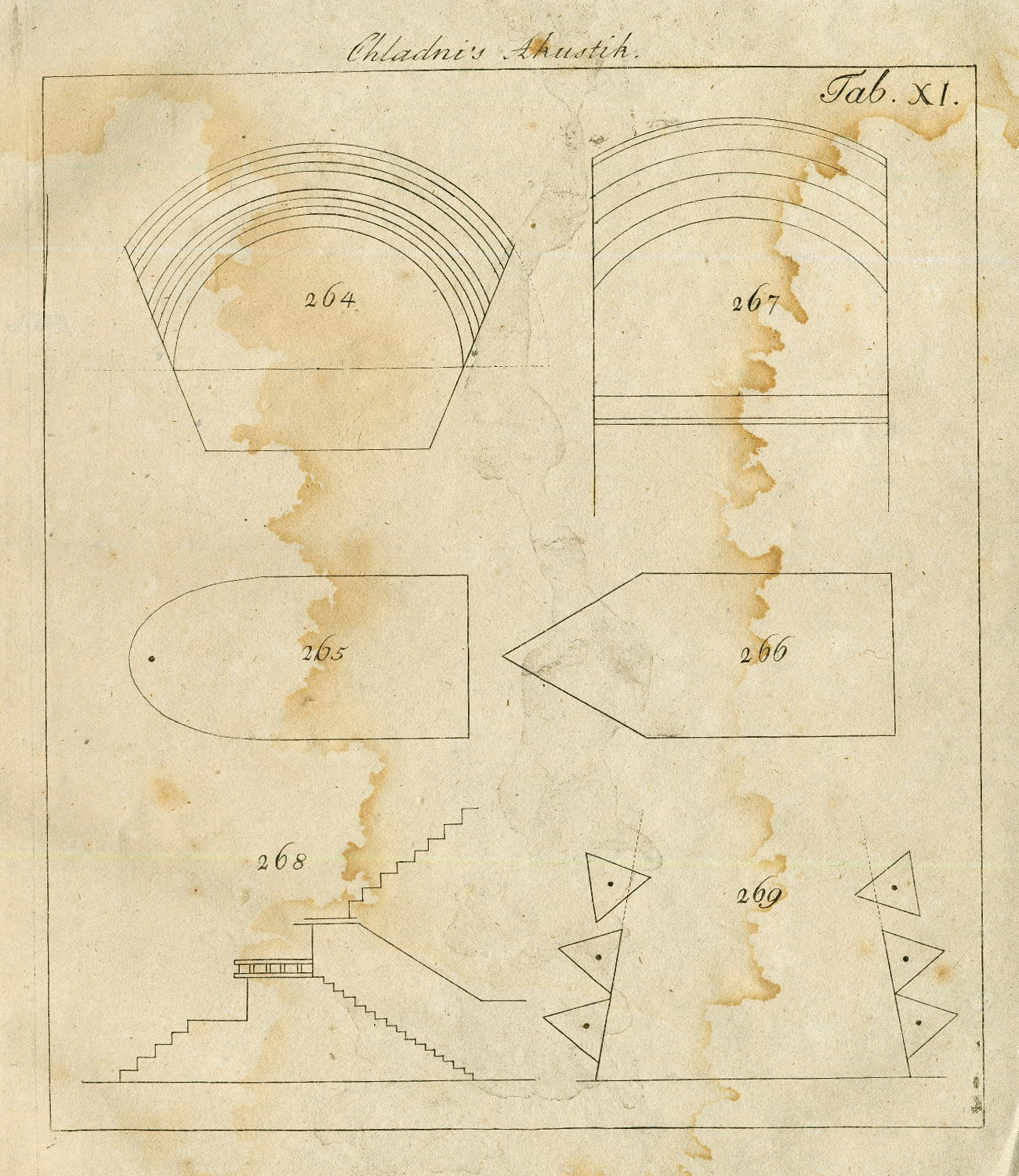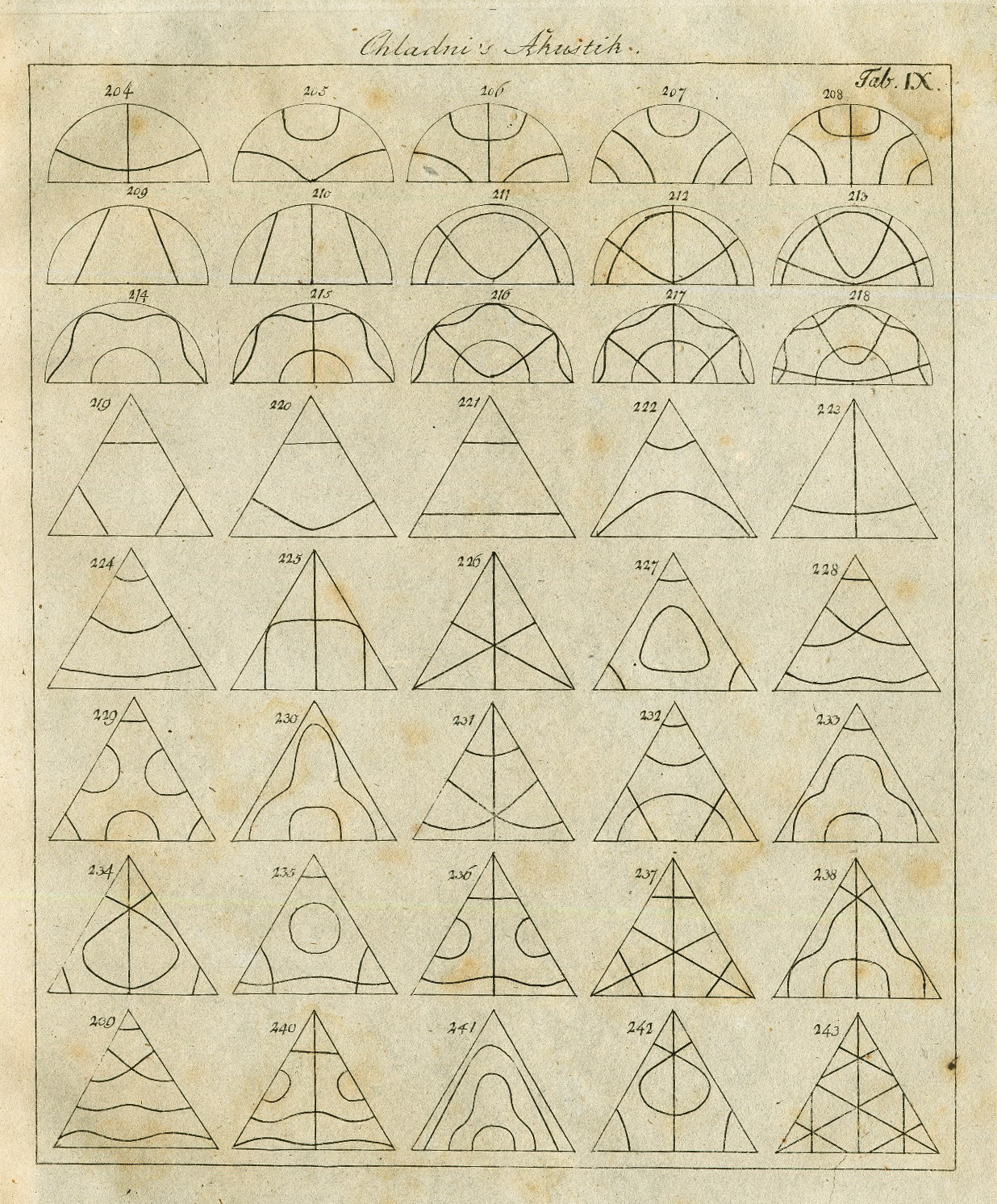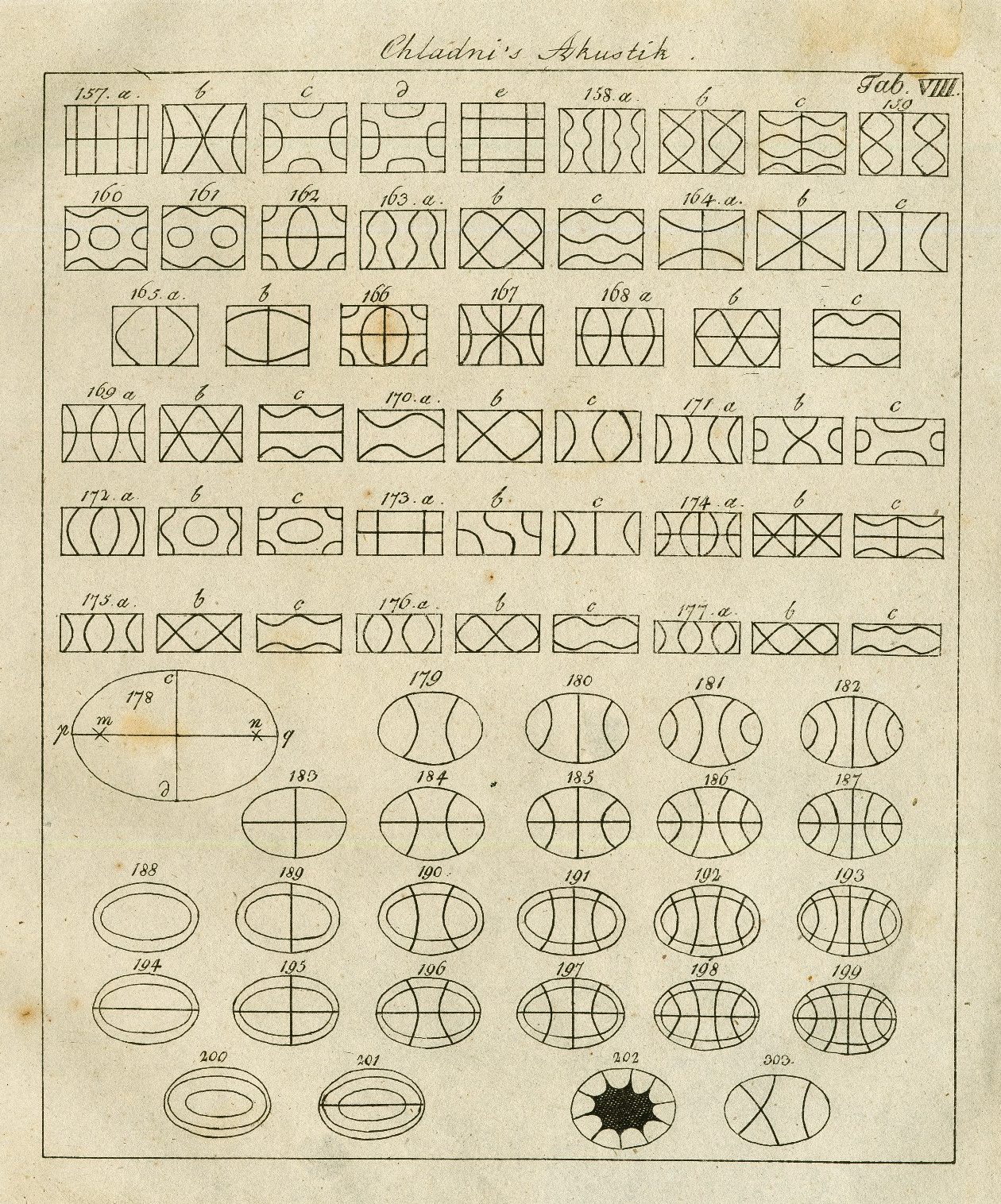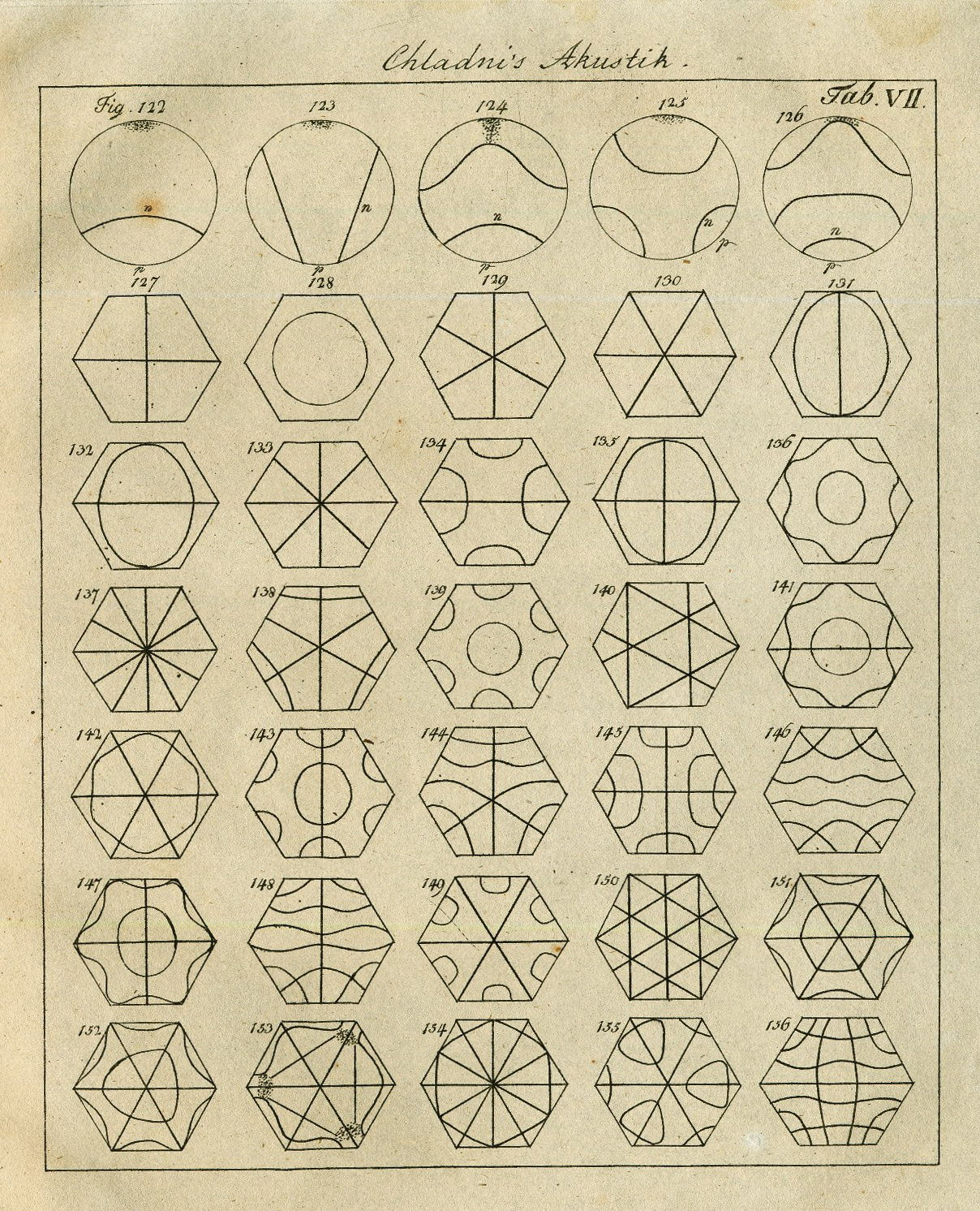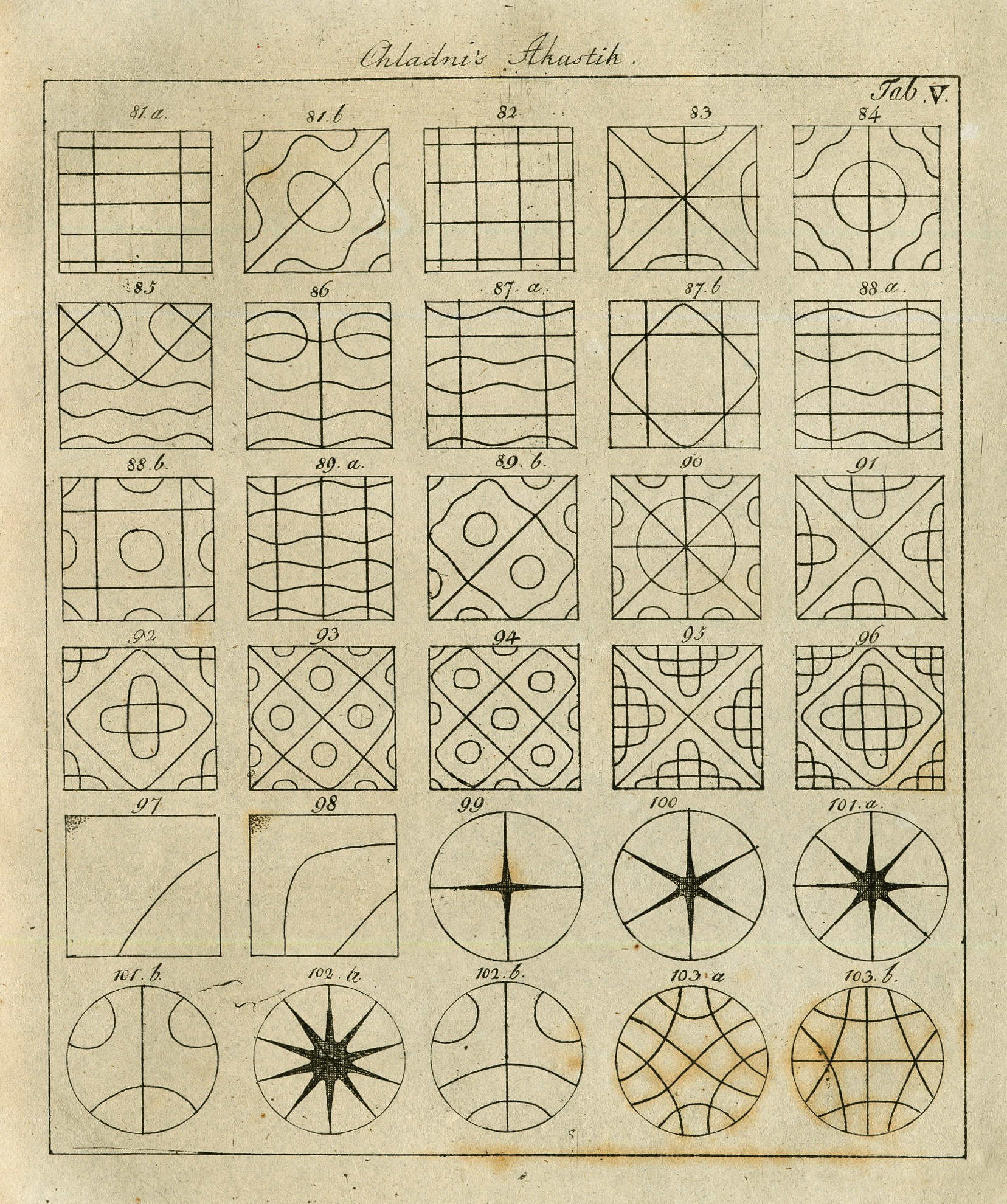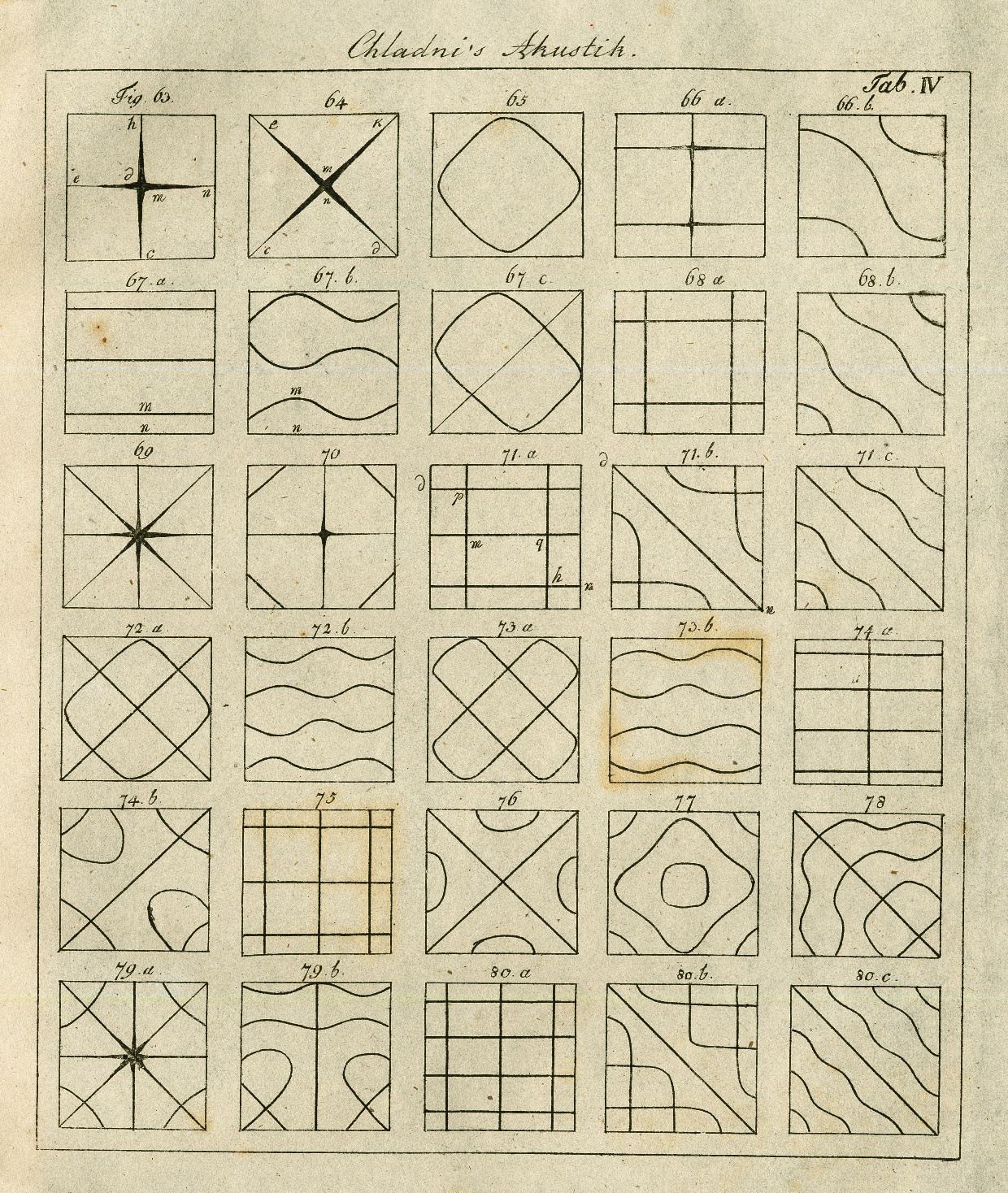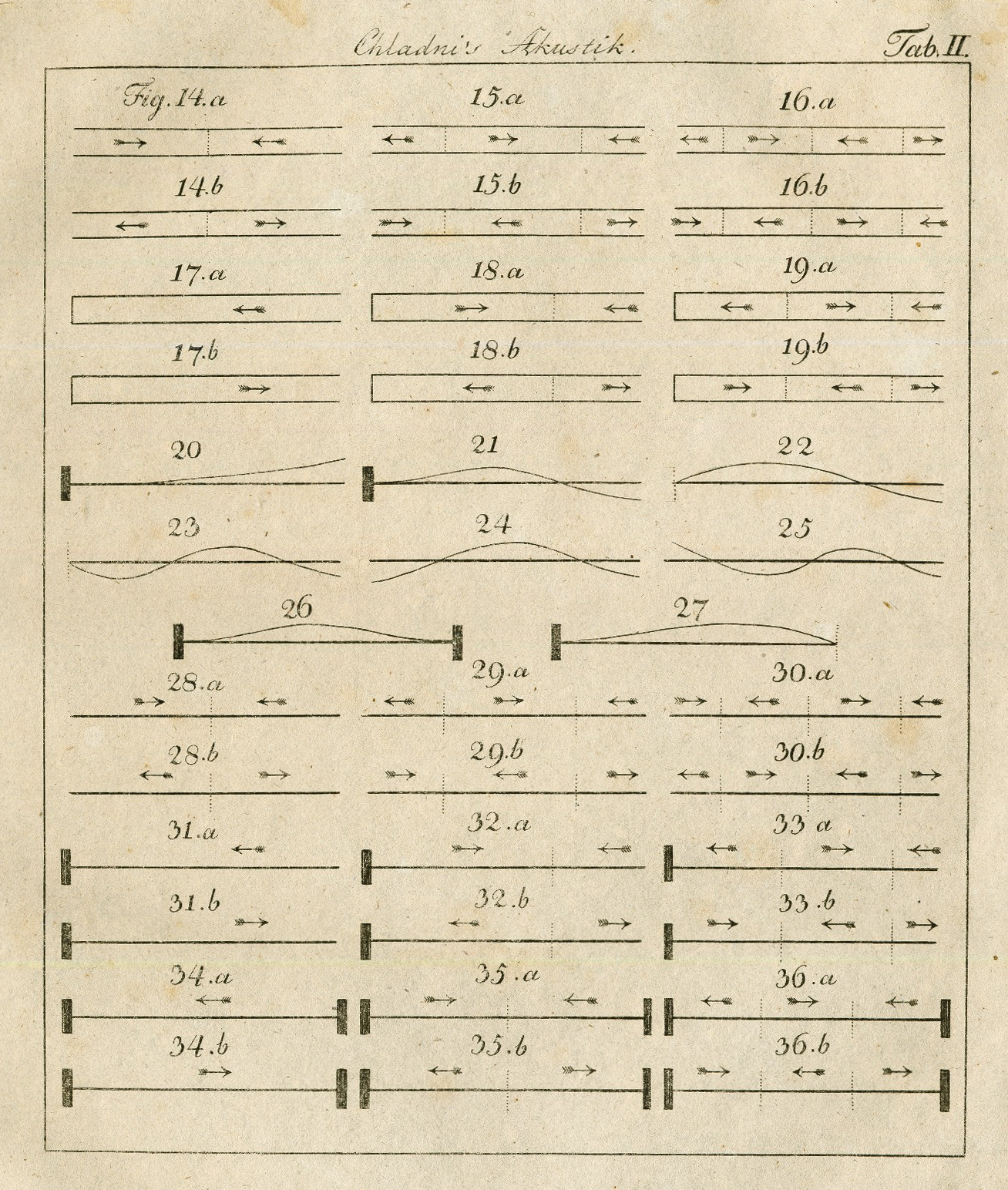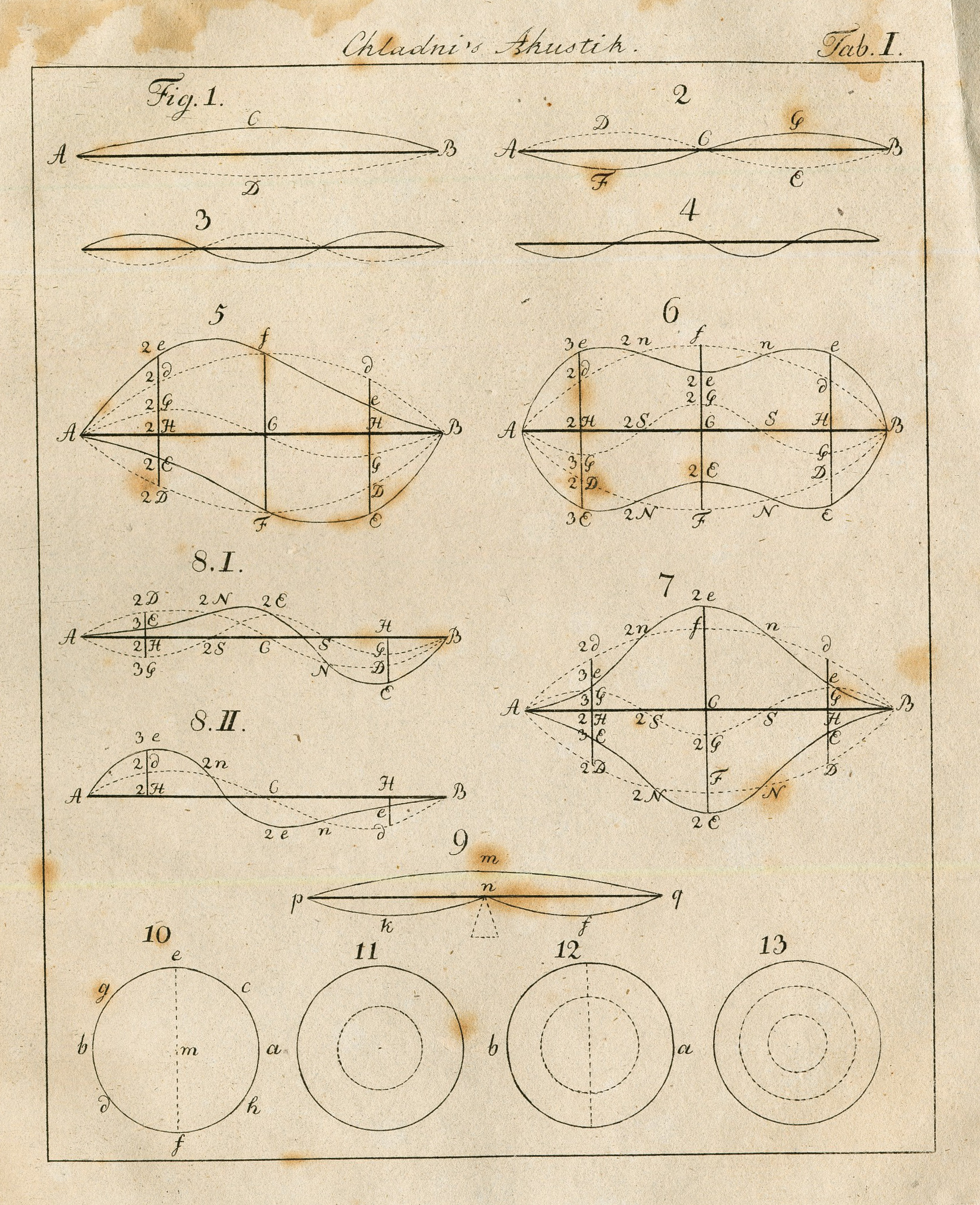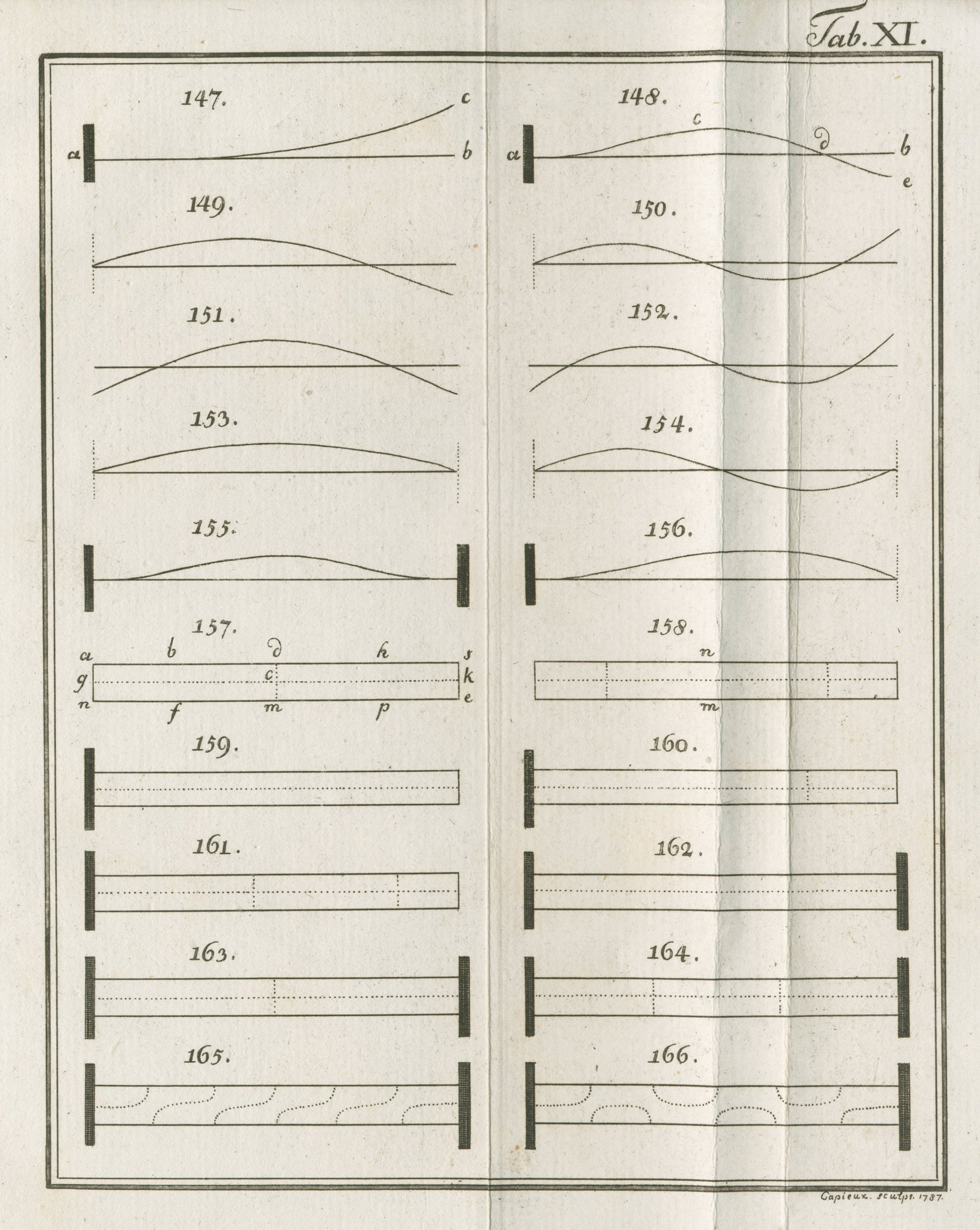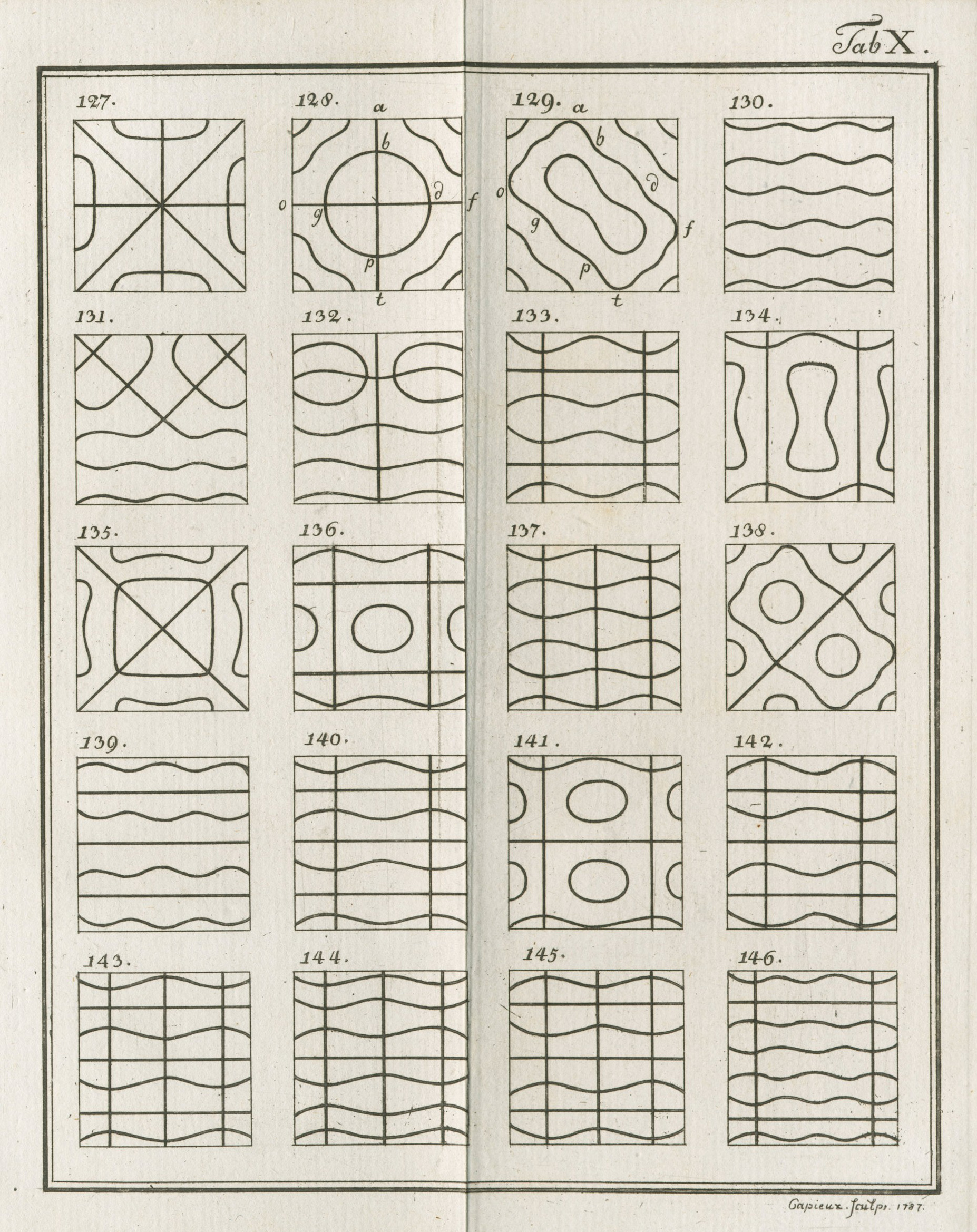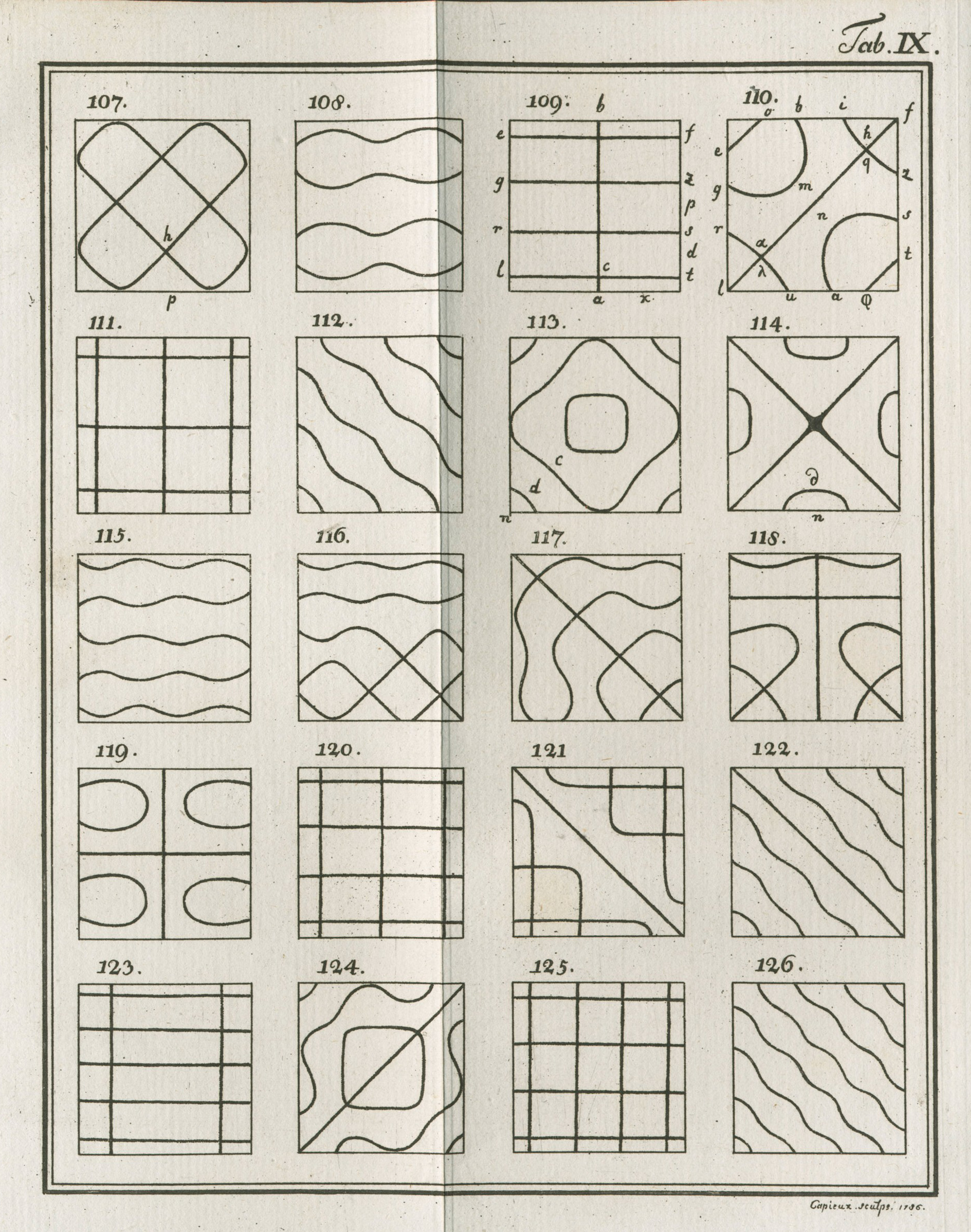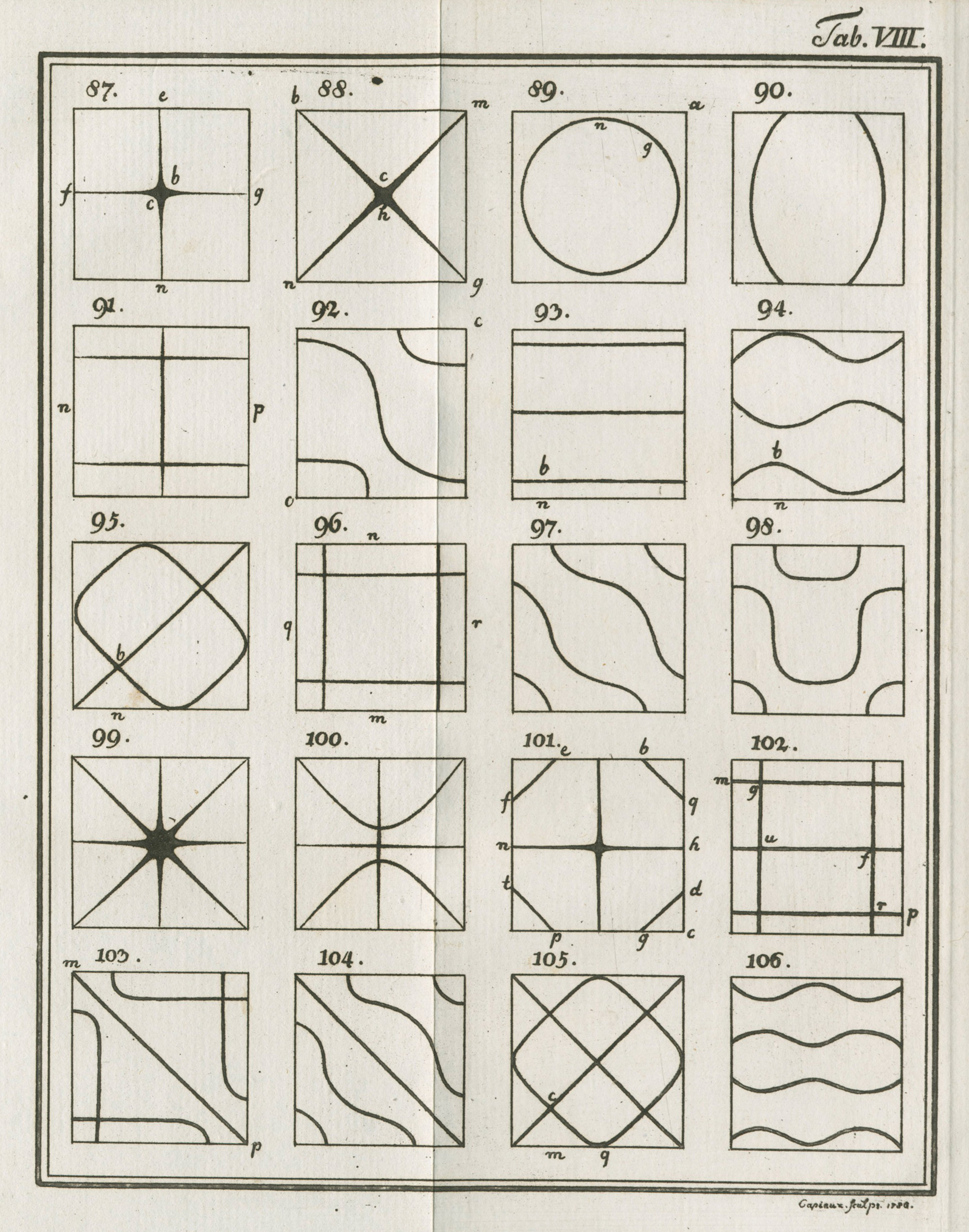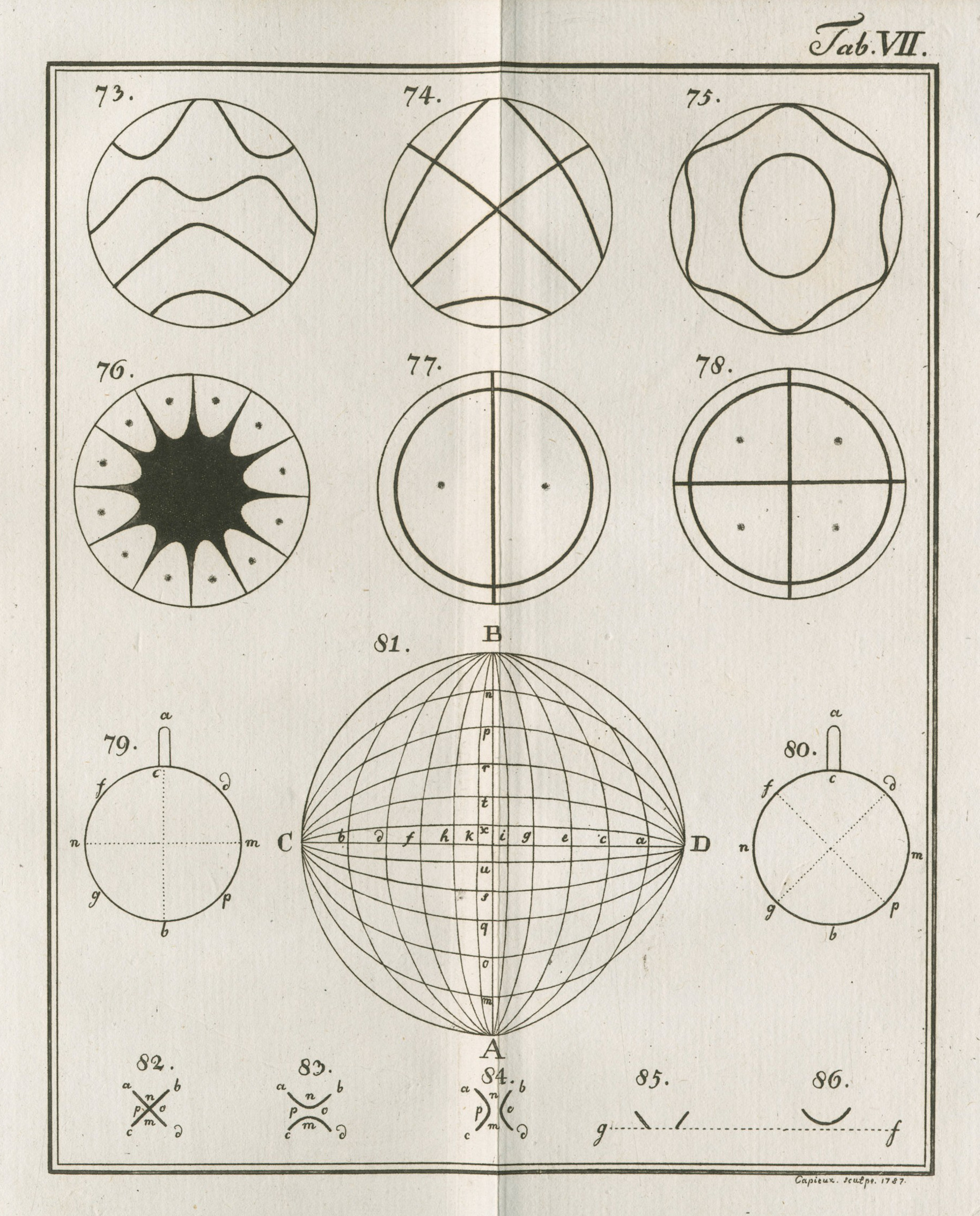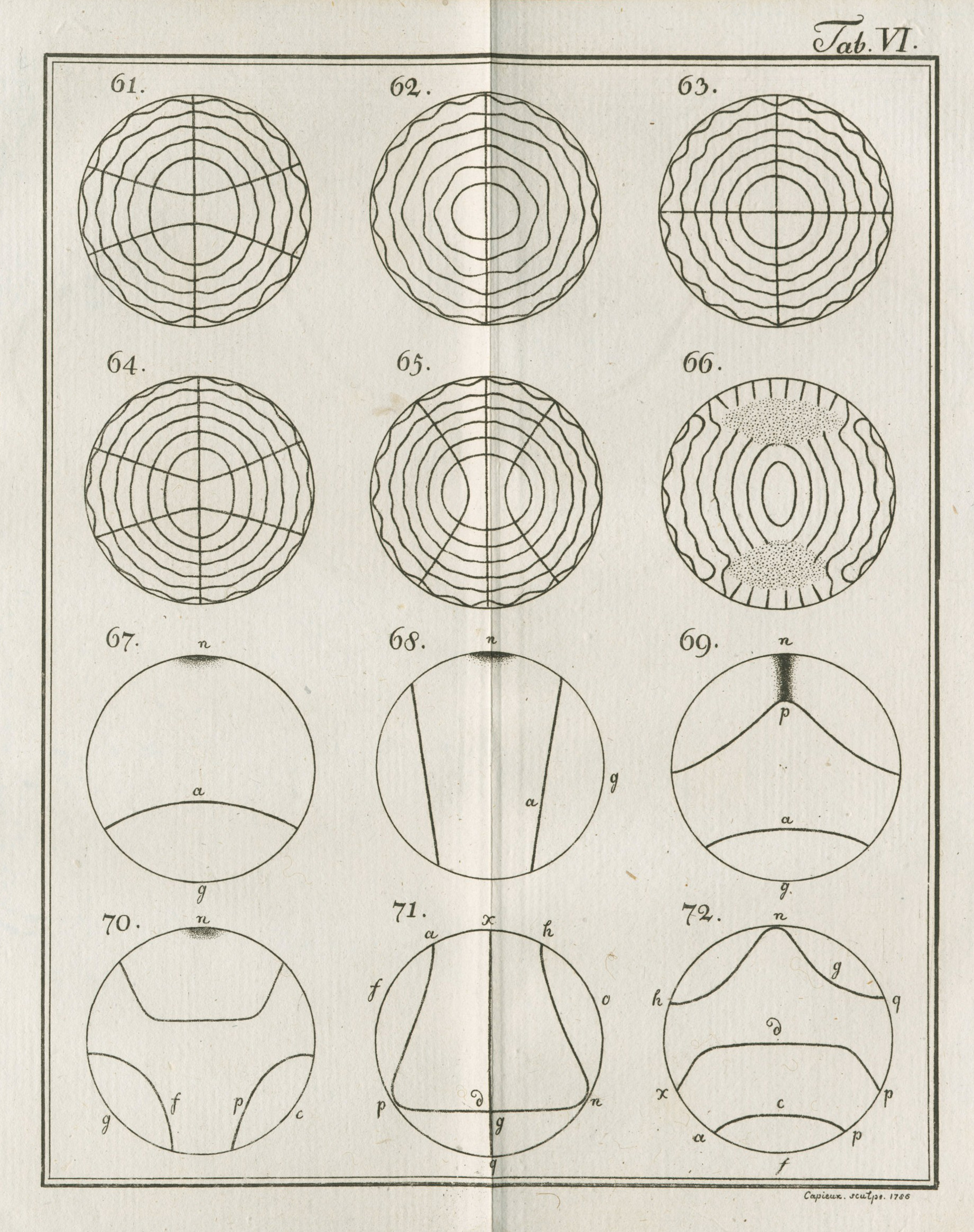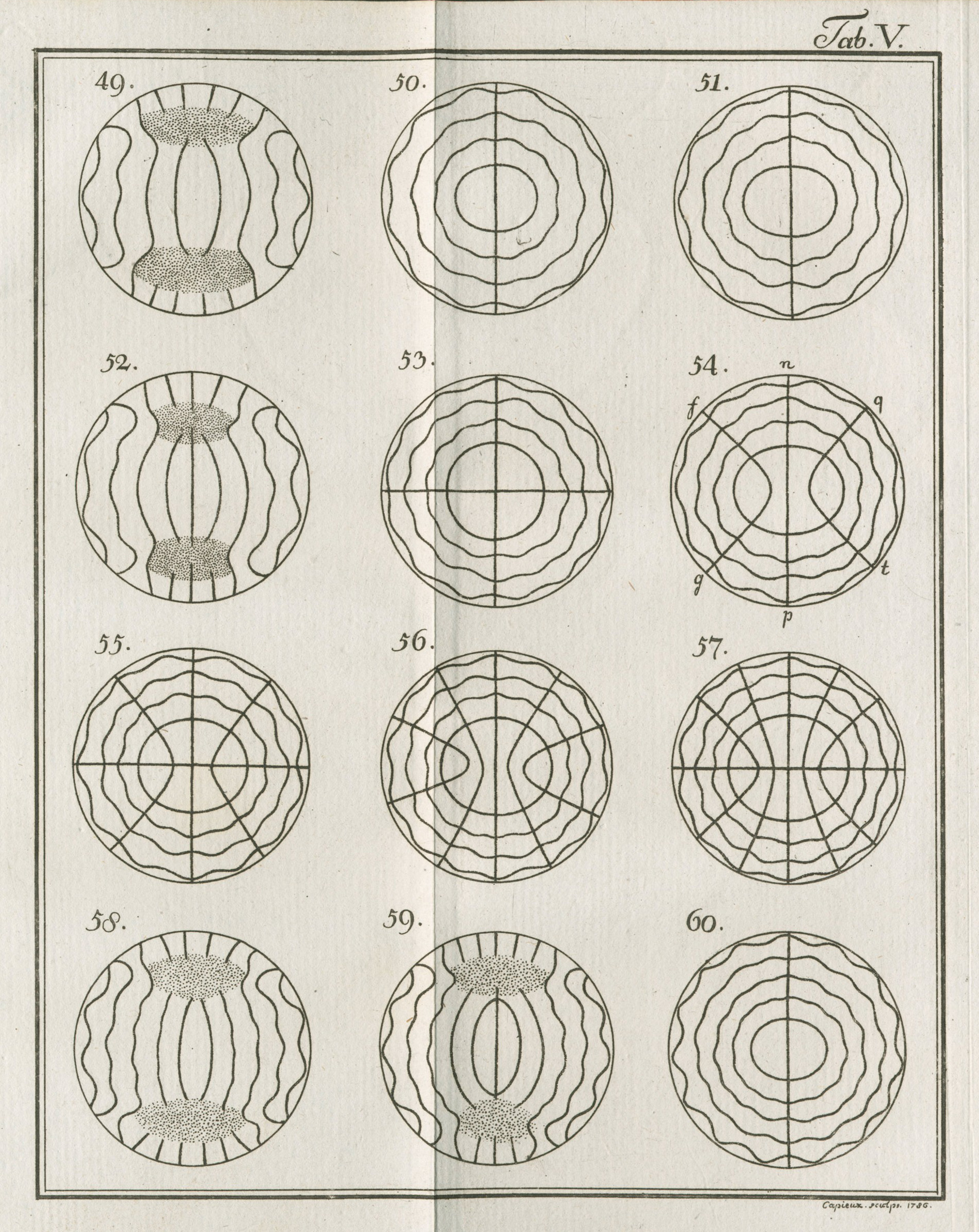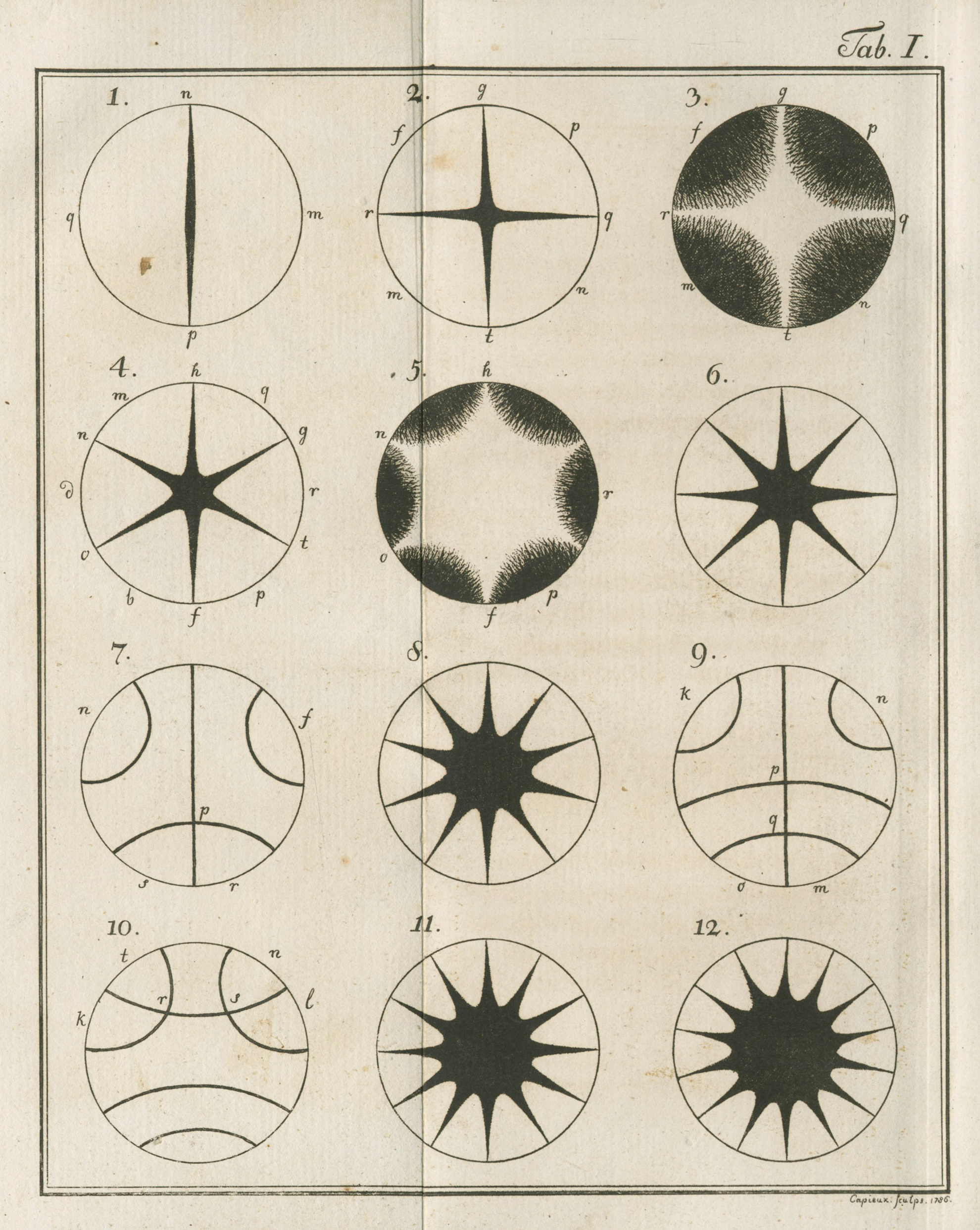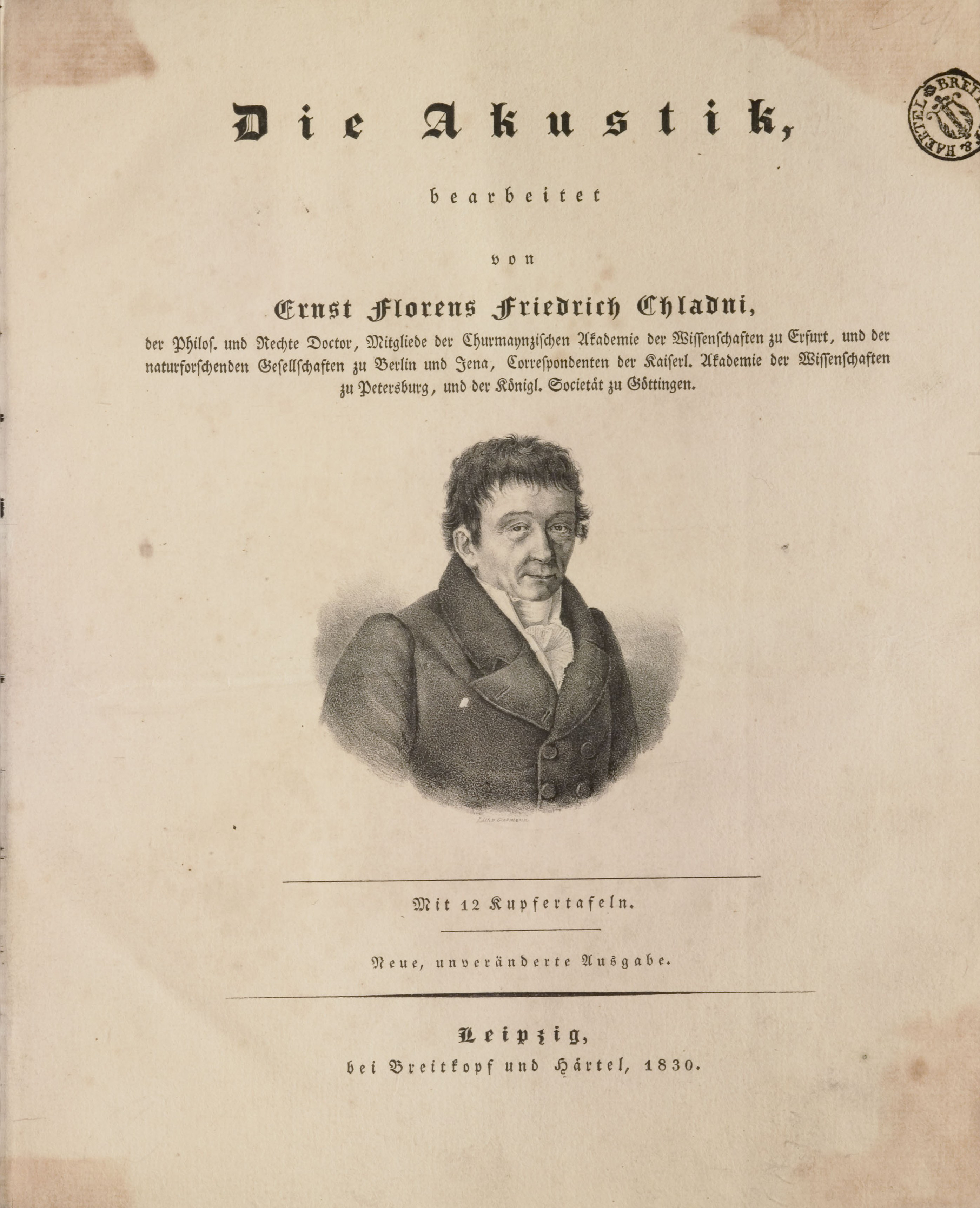 Node Patterns
Chladni realized that sand sprinkled on the top of the plate would be pushed away from the vibrating regions and settle into these nodes, allowing the node patterns to be seen.
Chladni excited these resonant vibrations by drawing a violin bow across its edge.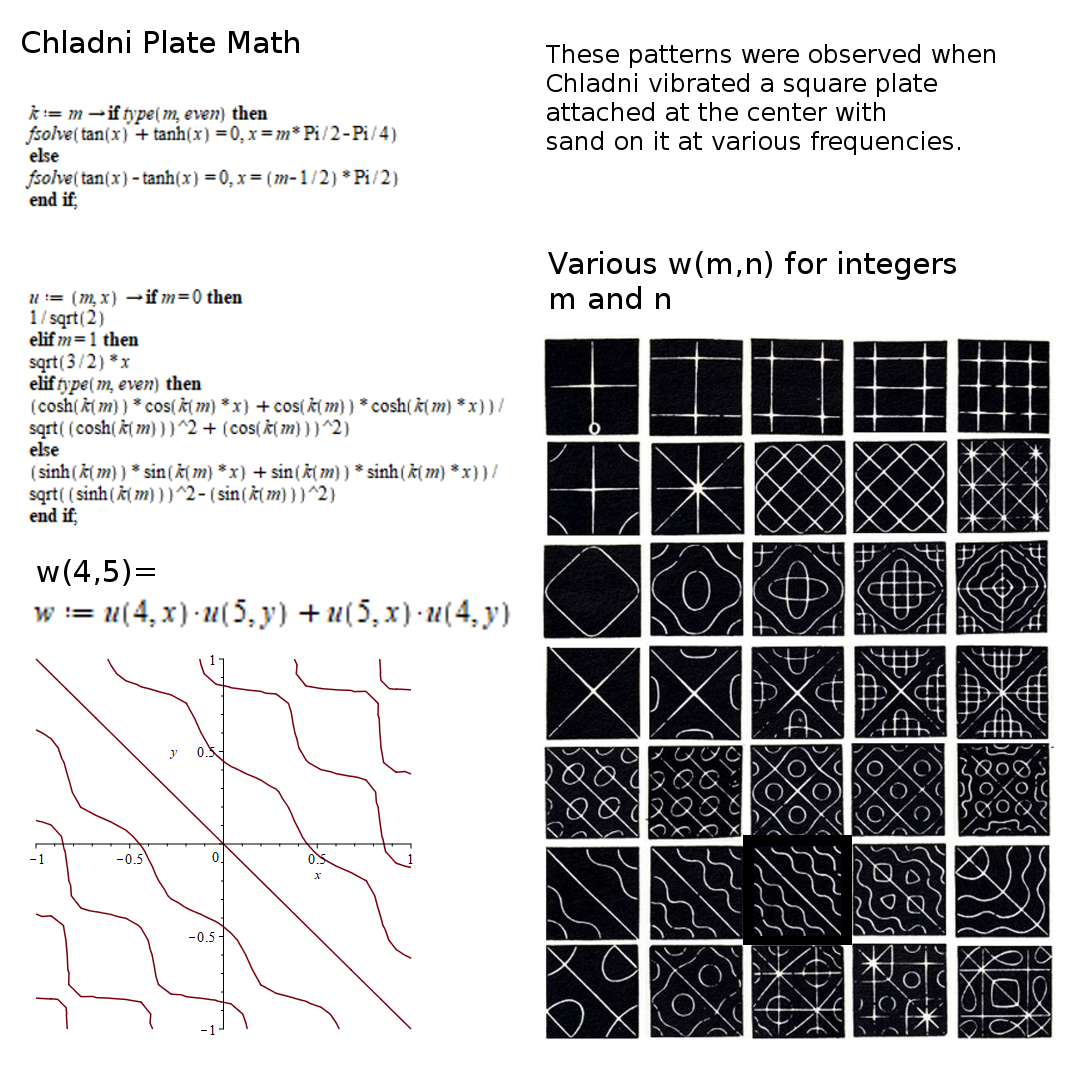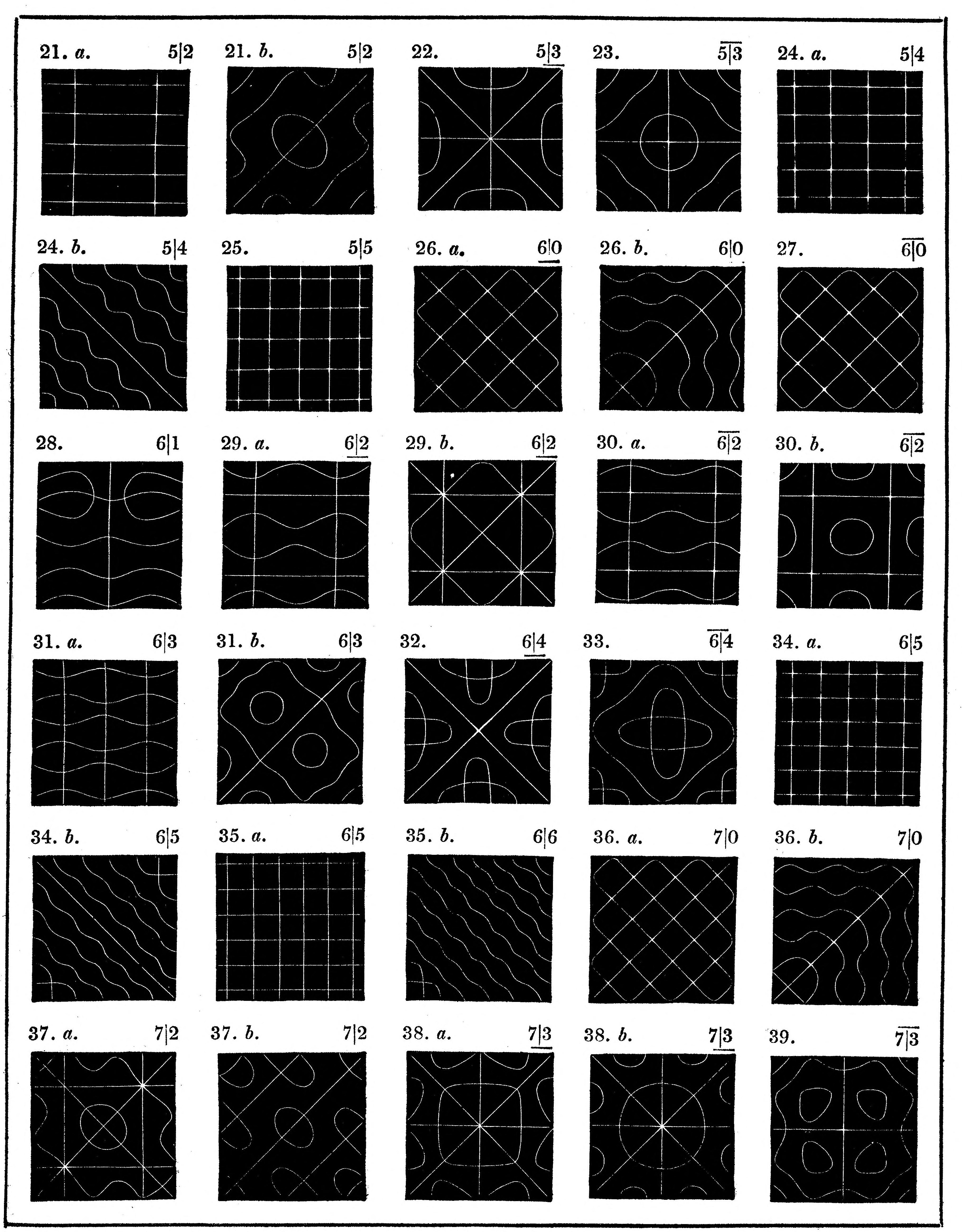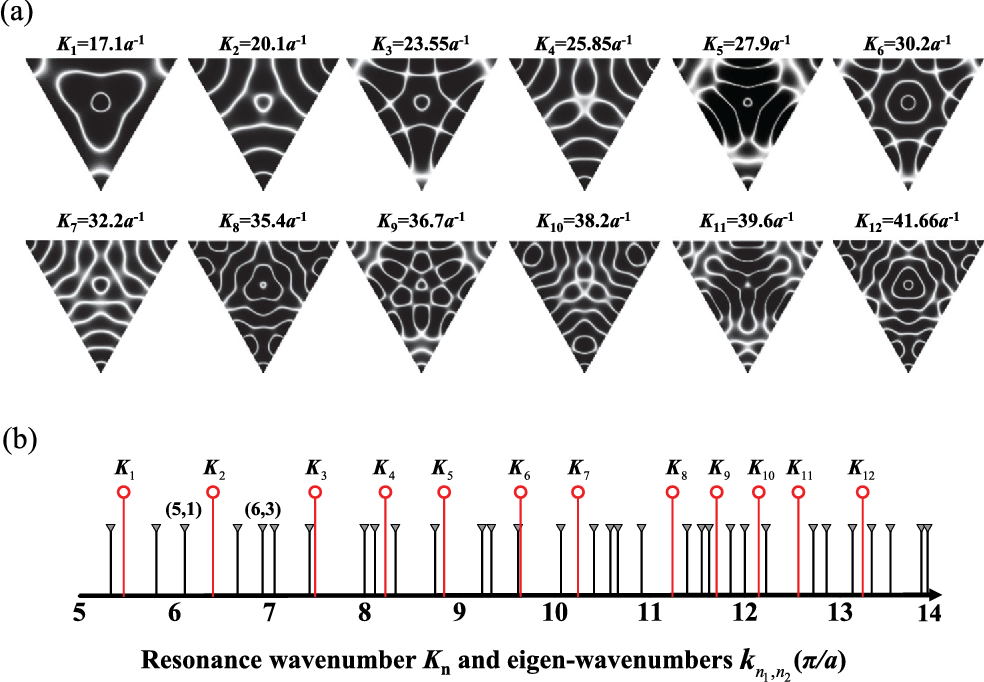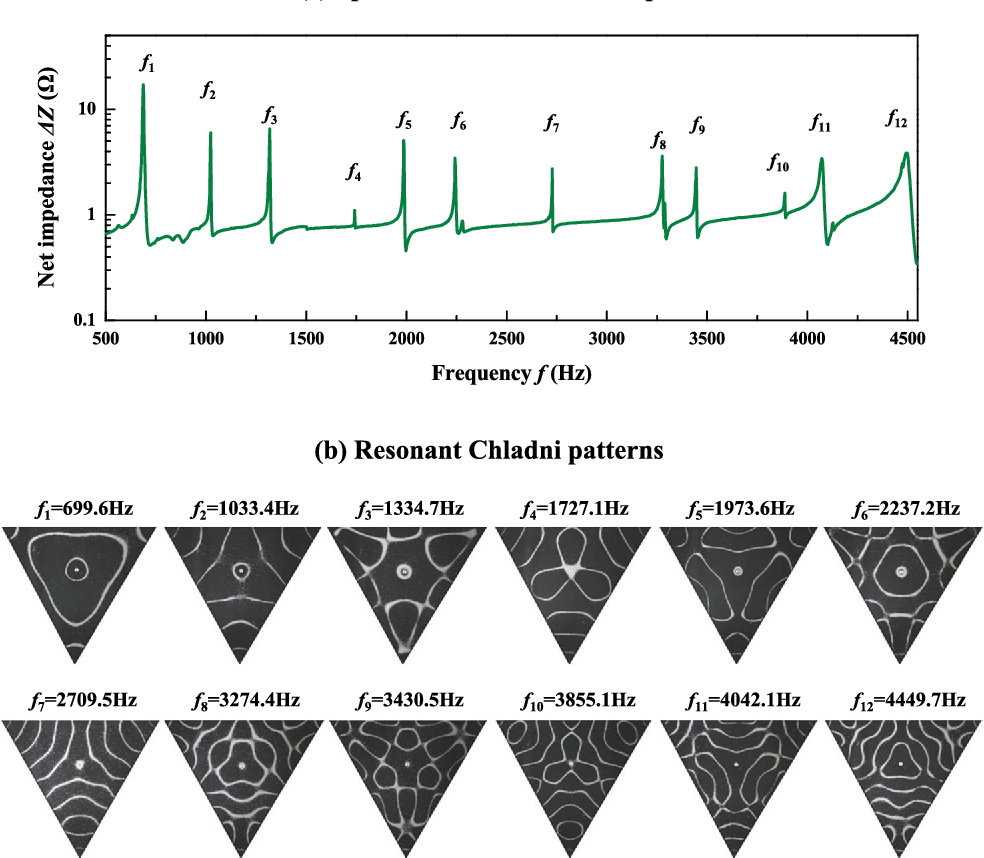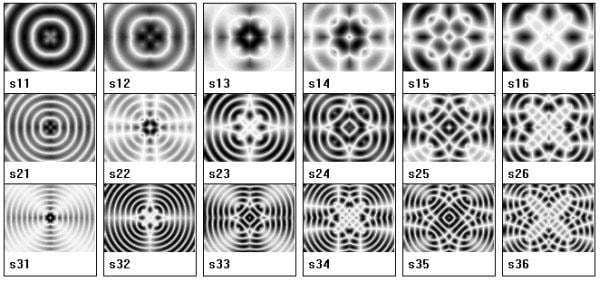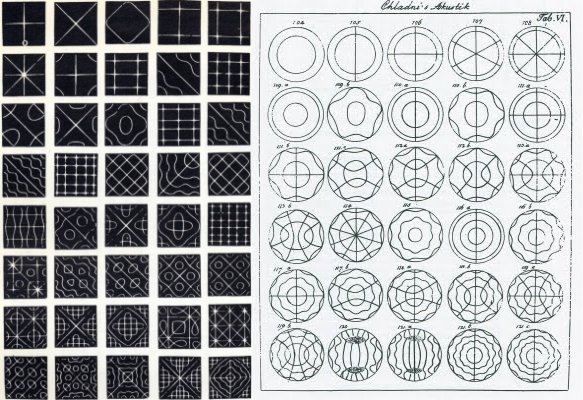 Original plates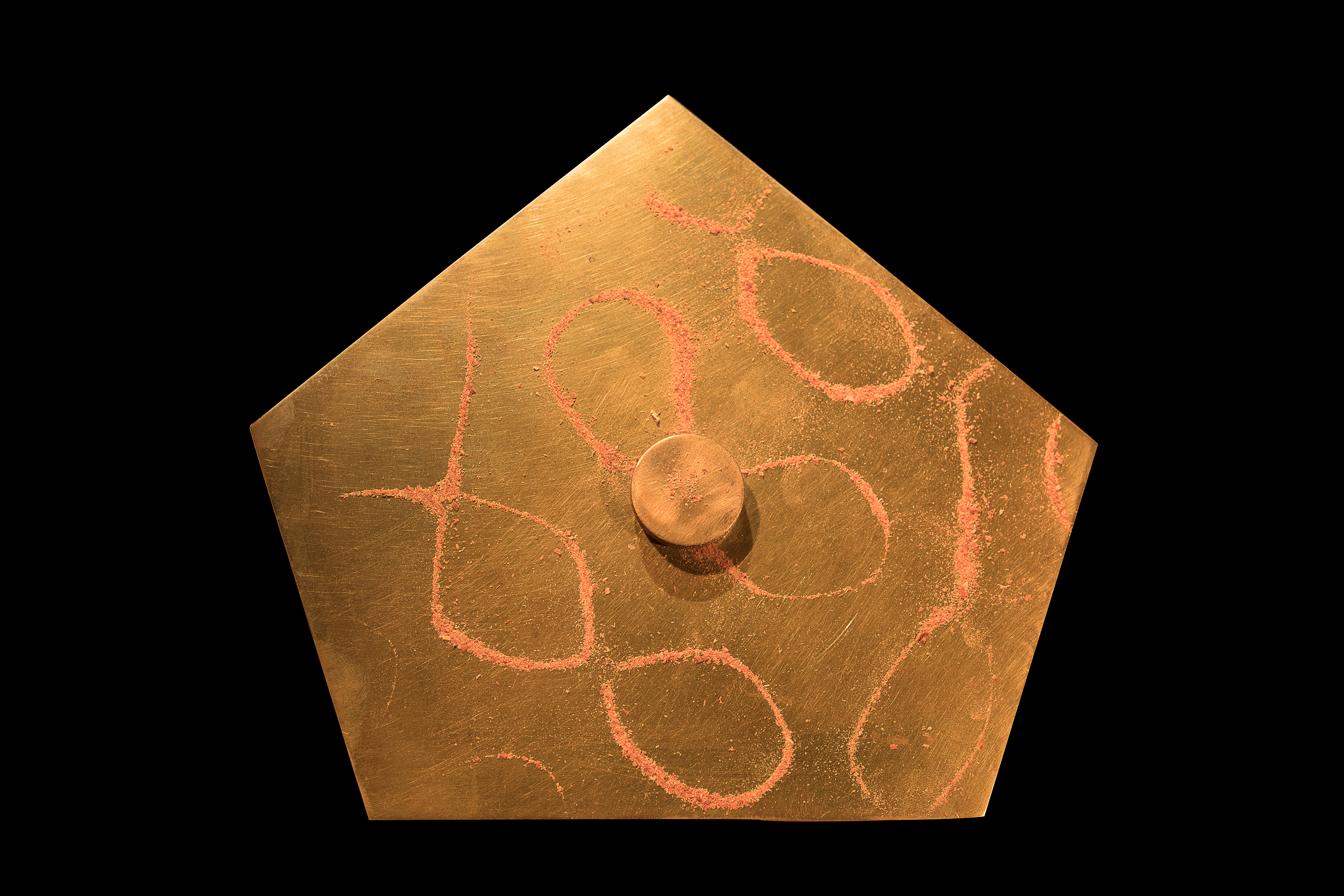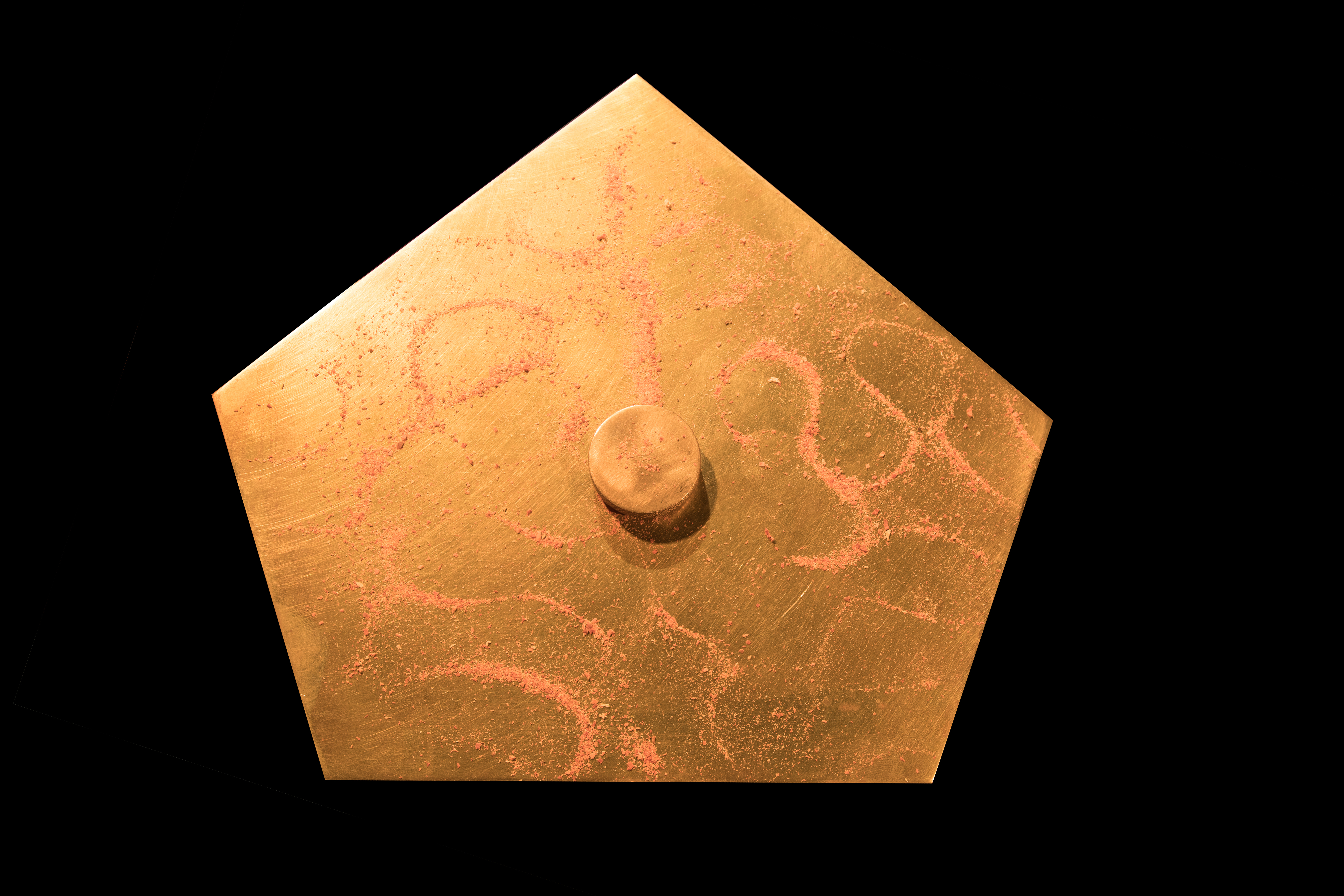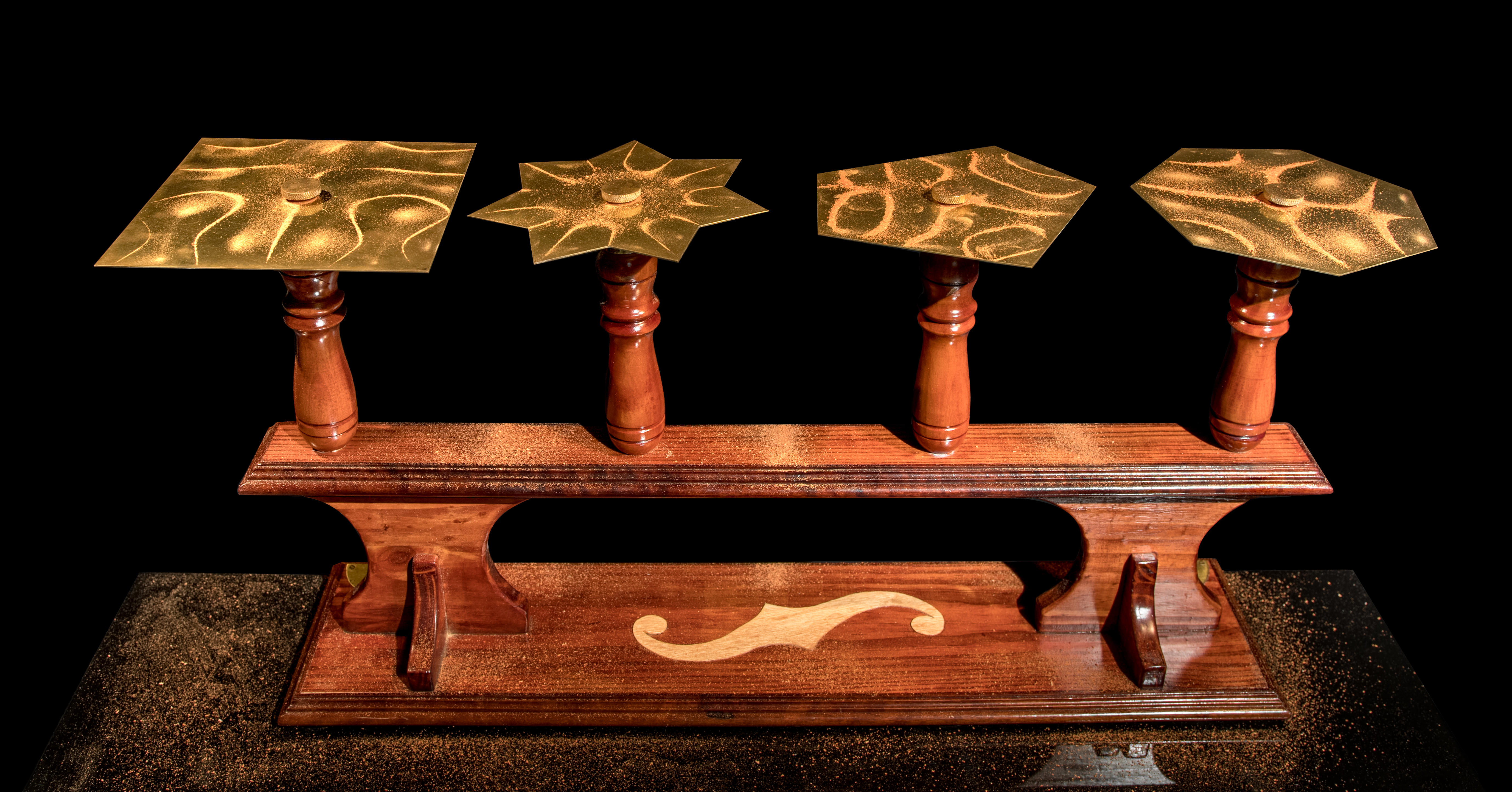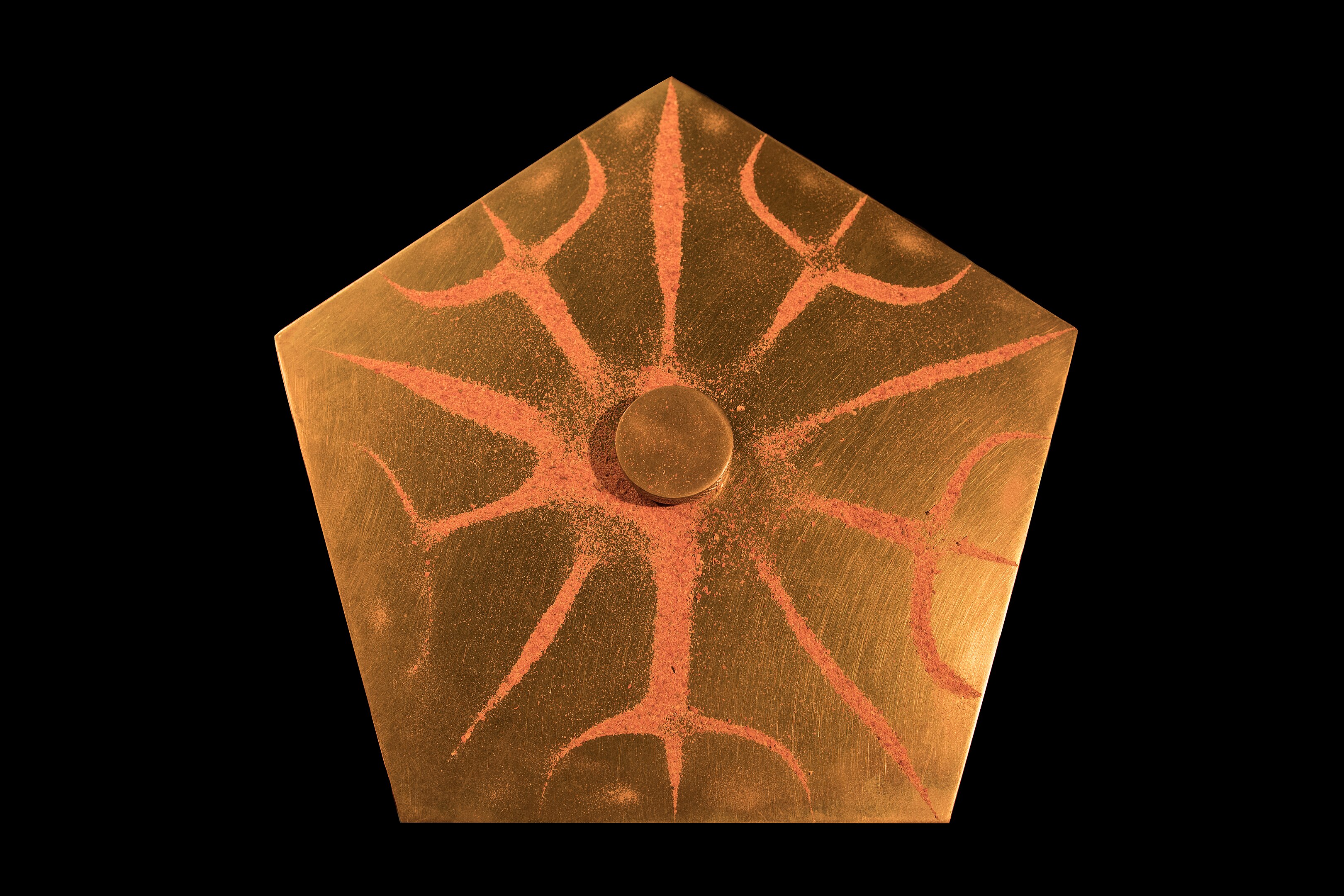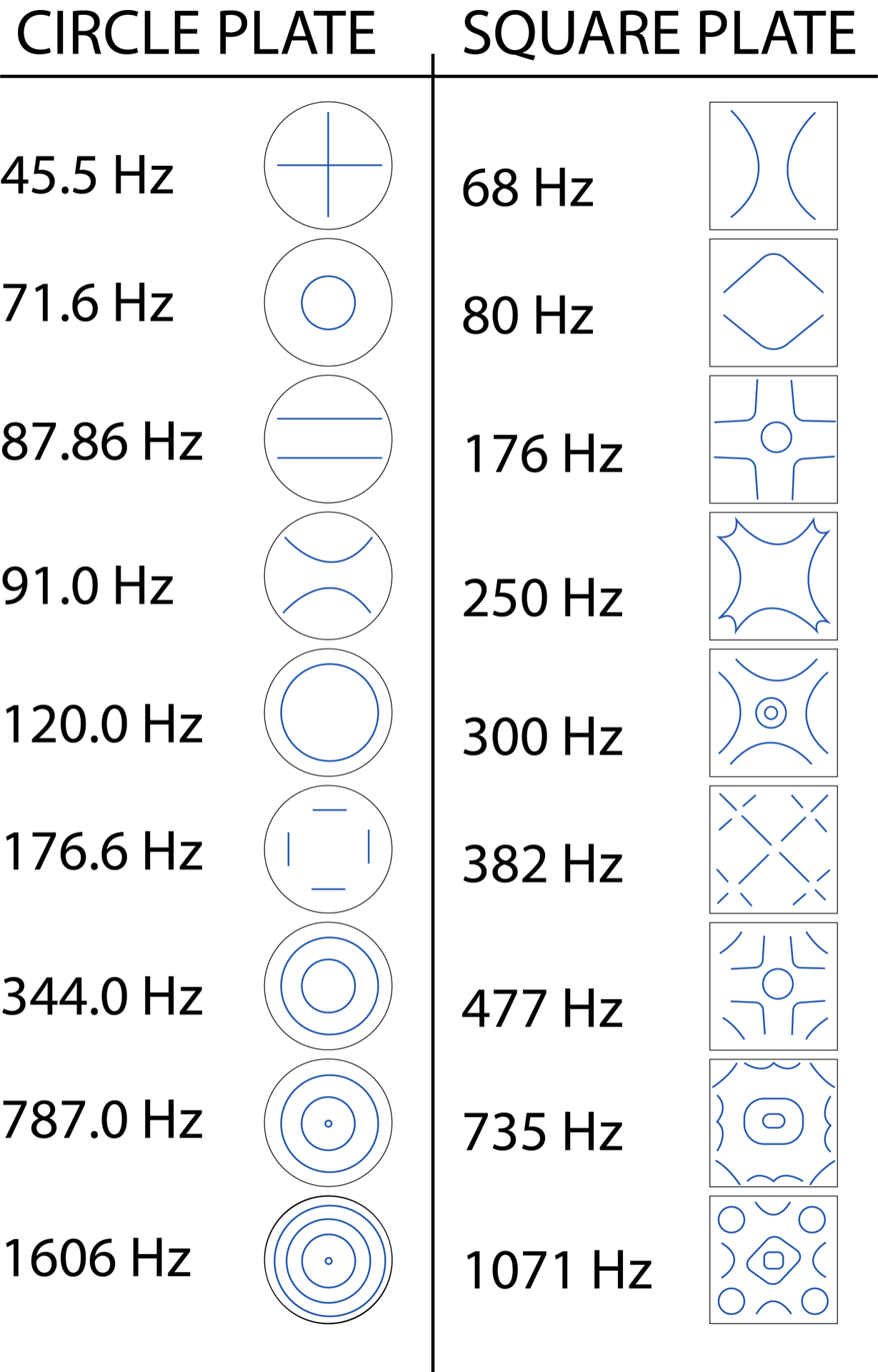 Typical shapes, node line frequencies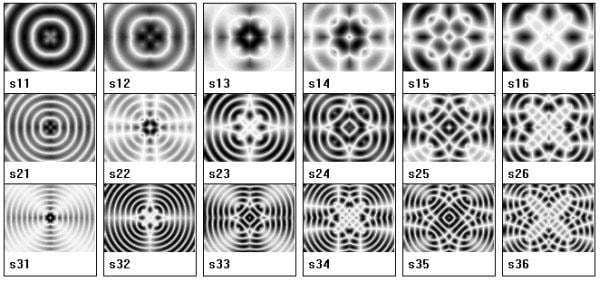 Quantum Variability. Sand patterns as a function of the size of the plates.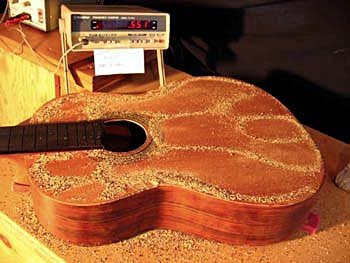 Guitar cymatic node line study with sand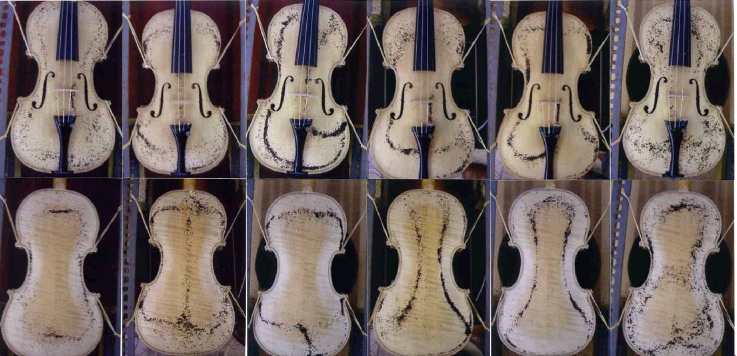 Violin cymatic node line study with sand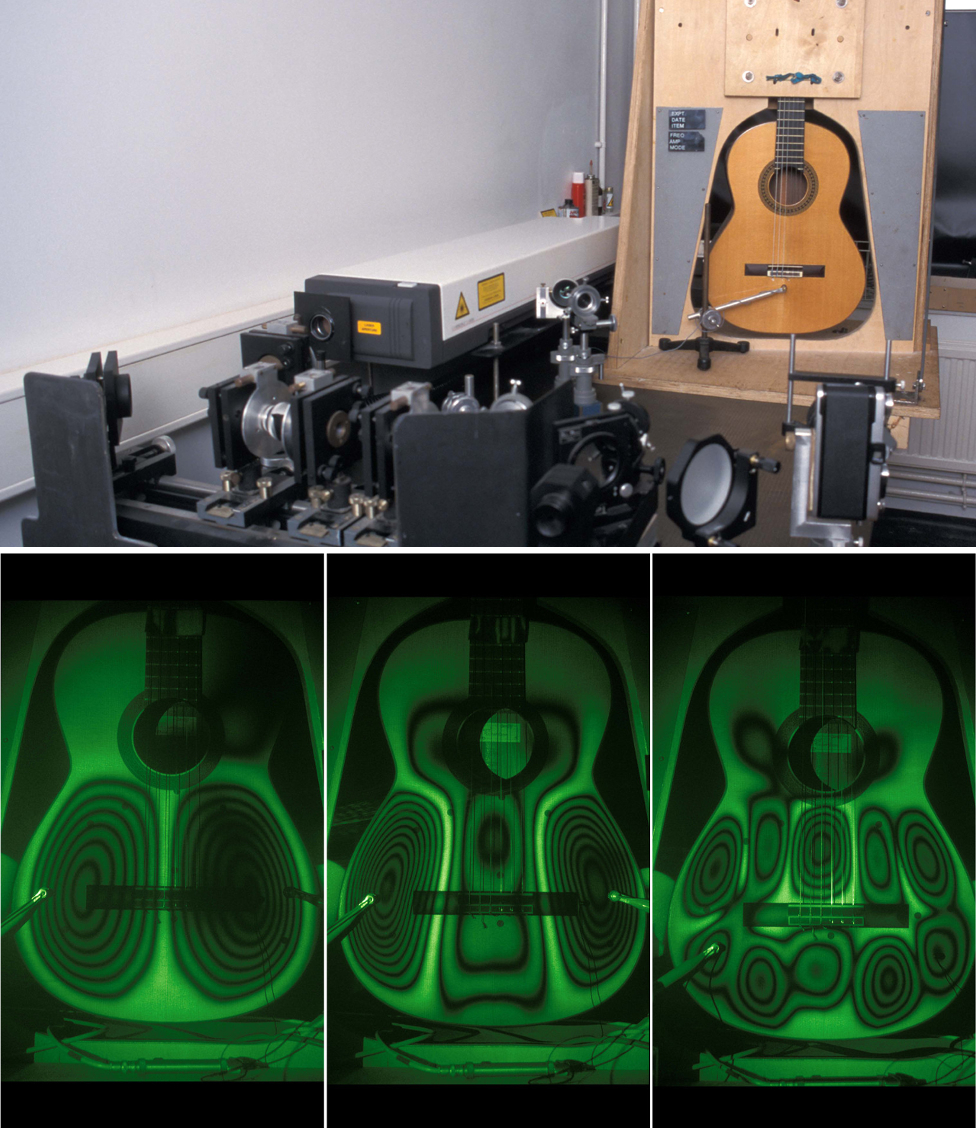 Modern state of the art study on cymatic resonance with laser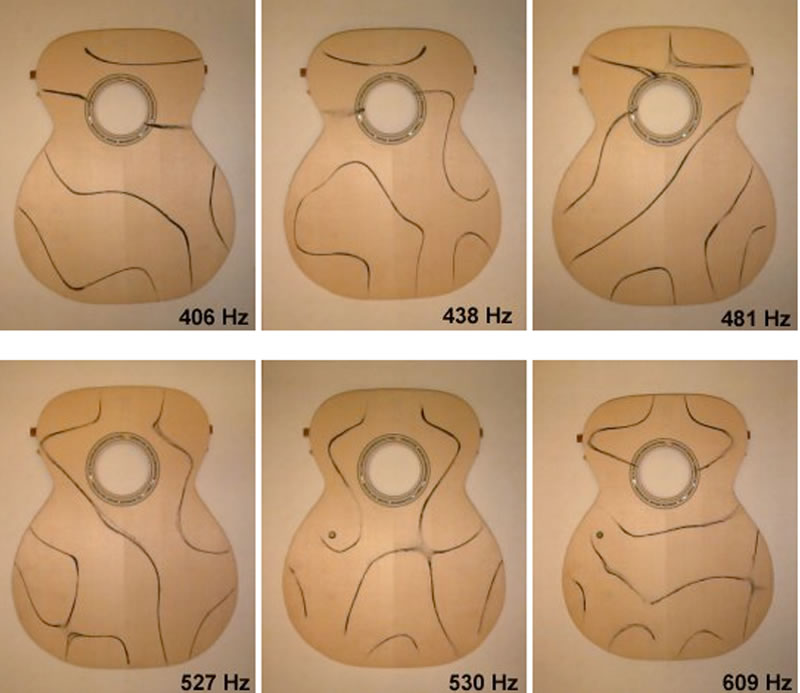 Do not buy or play this guitar... non resonant insturment shows no symmetry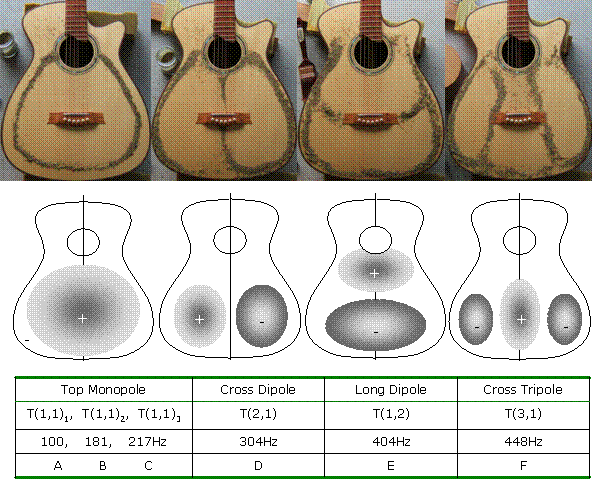 Here symmetry is present. Buy it and enjoy it.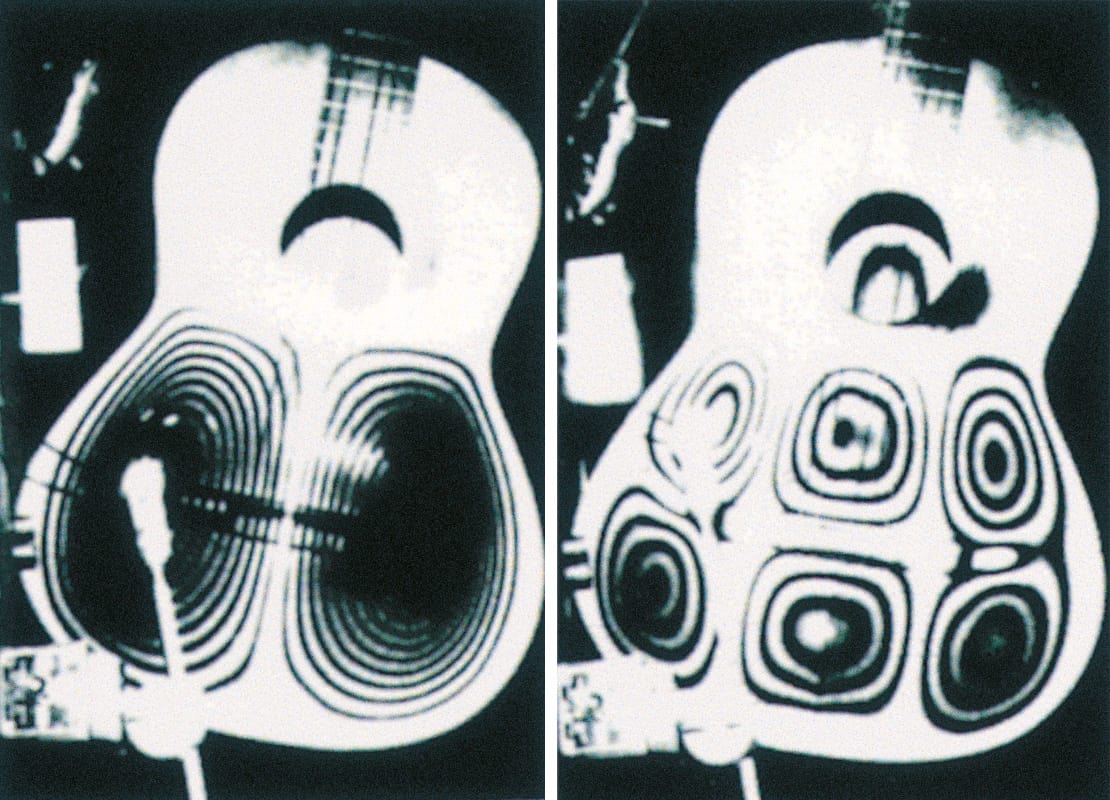 Symmetry, order, propagation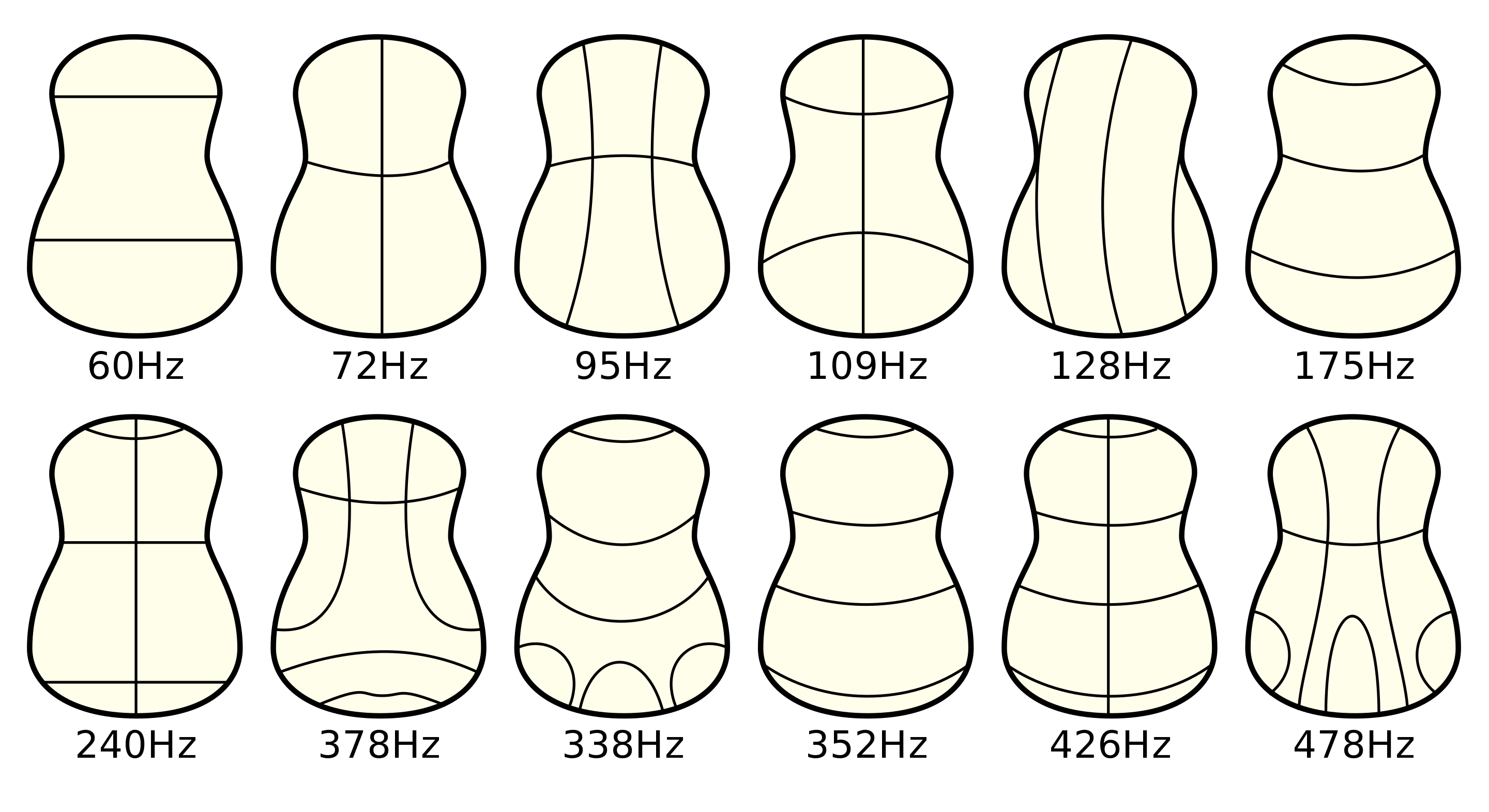 A few key shapes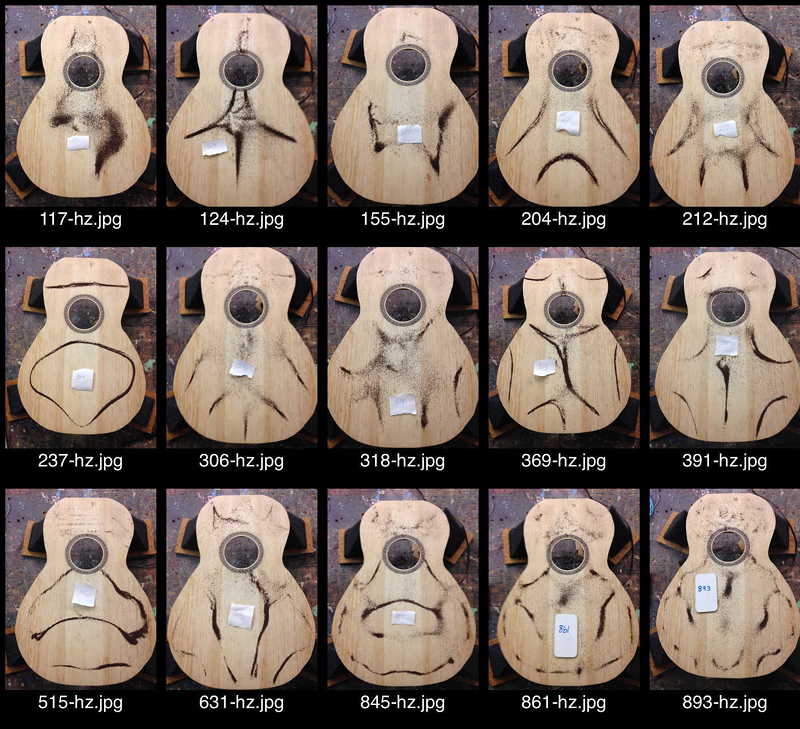 Medium Guitar. Symmetry is present but glue, design, materials, paint, wood densities, treatment, etc... are creating destructive interferences.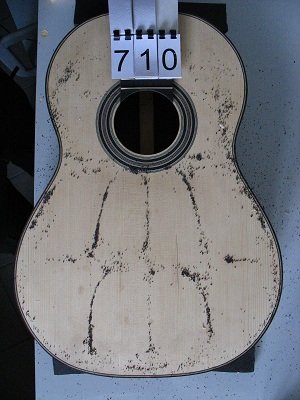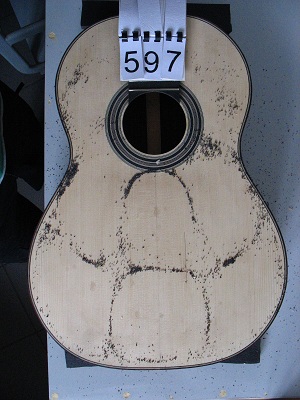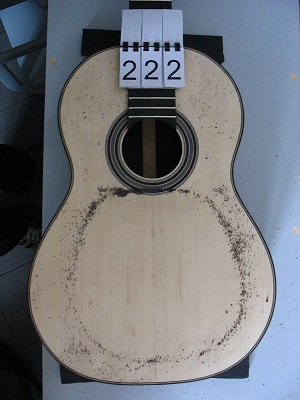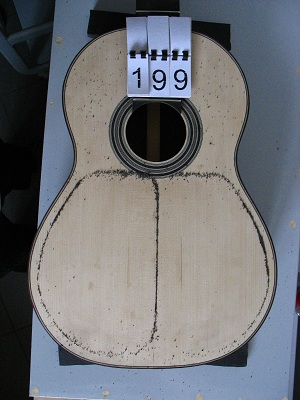 Correct patterns, although, specific to resonant frequencies that could not match the needs of the orchestra, but satisfy the function of the Guitar as a solo instrument. Study or solo player.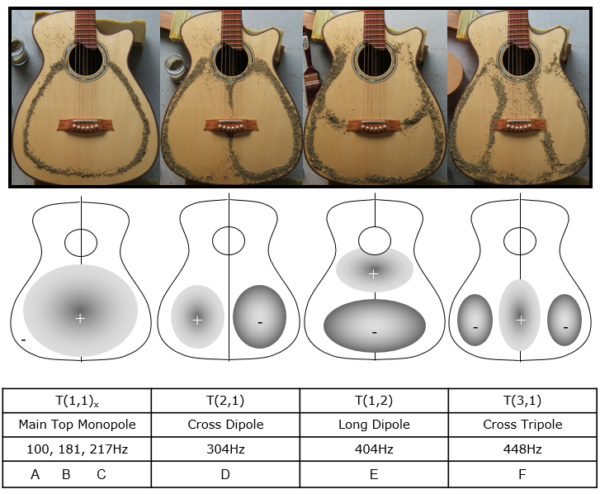 Effects of the structure of the design.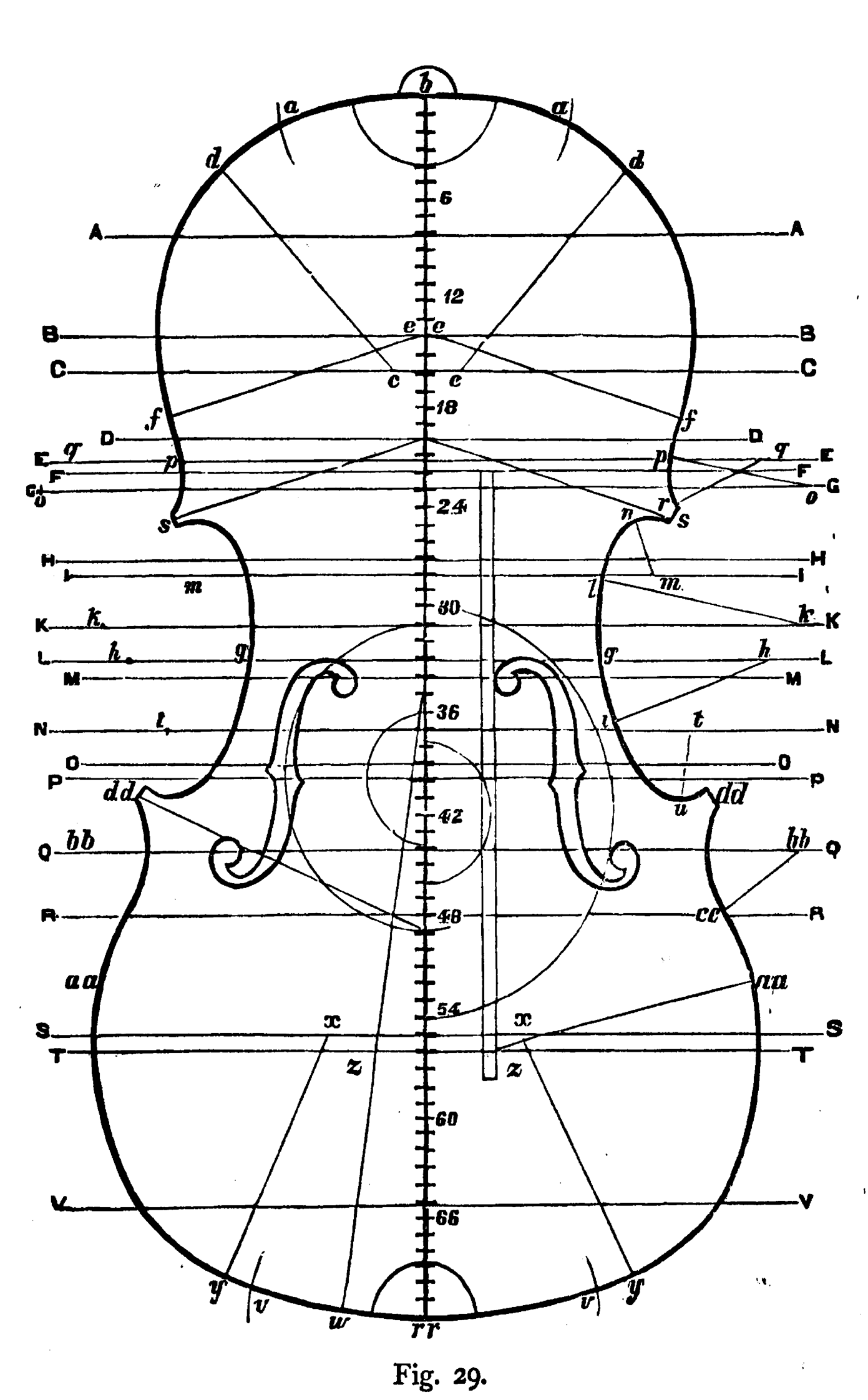 Violin measures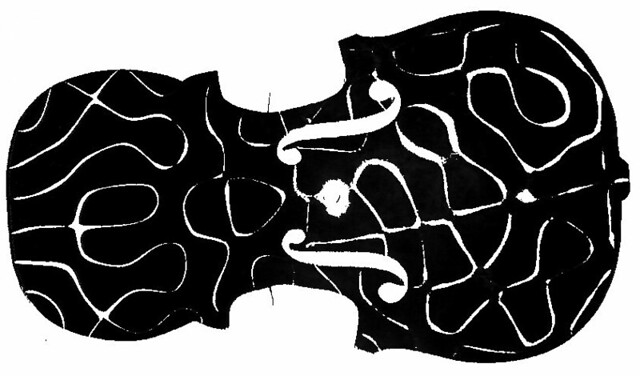 Violin Chladni node line study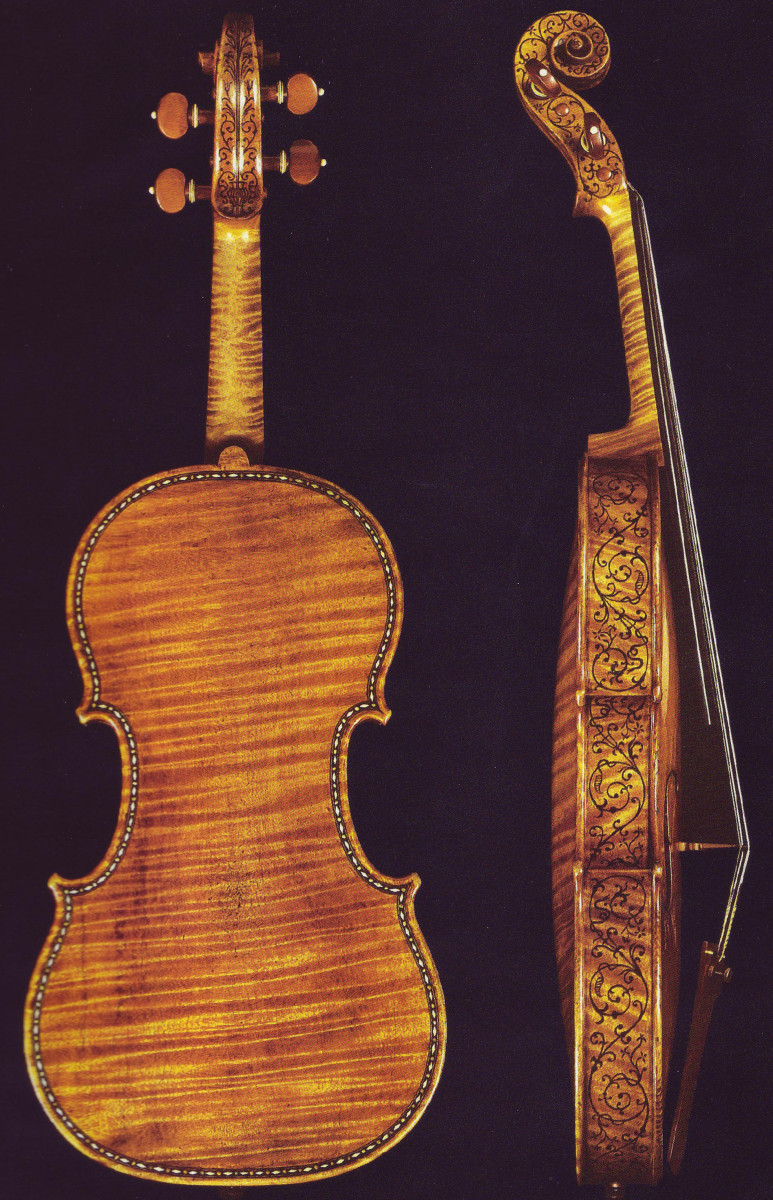 Stradiverius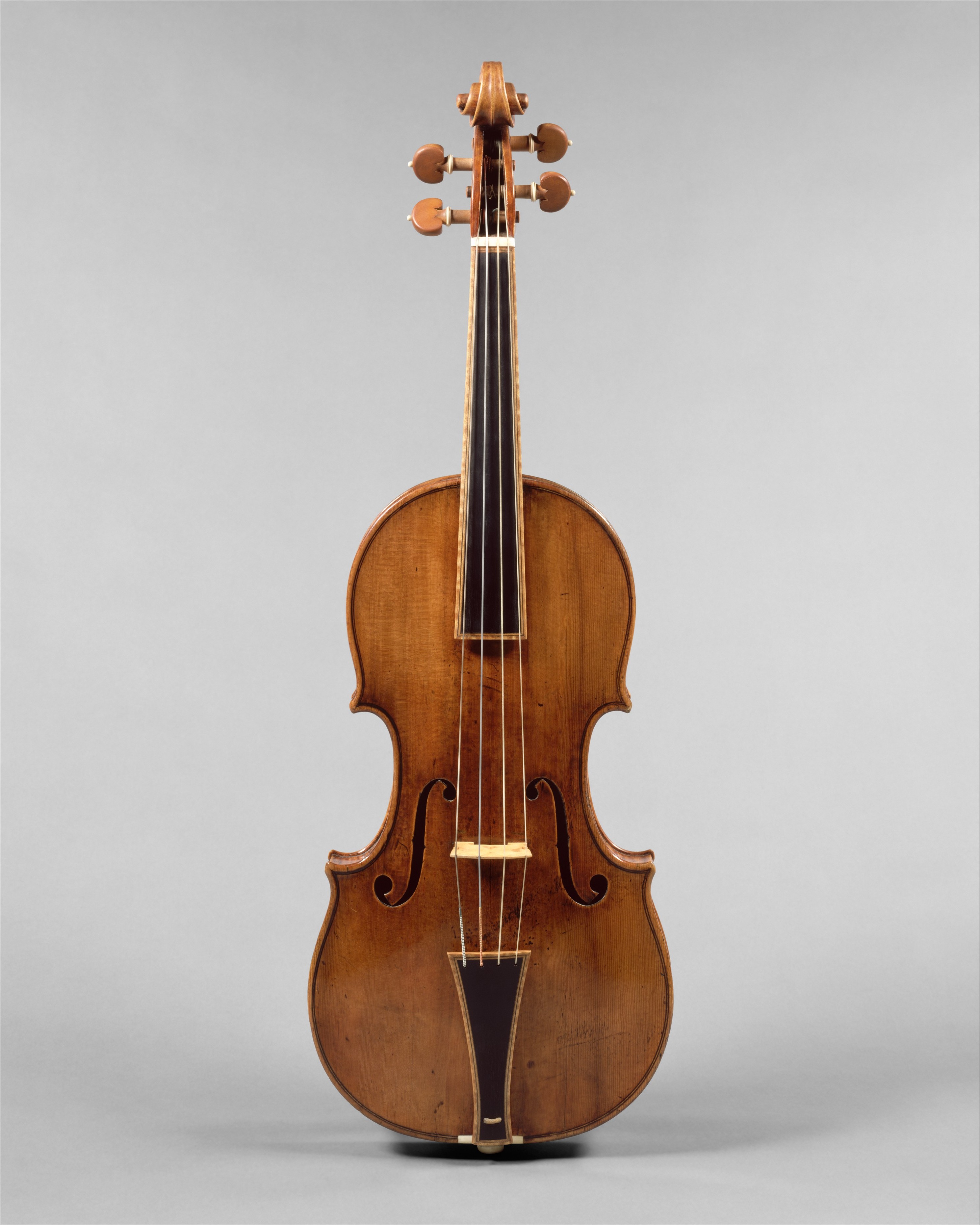 Stradivari

Jacob Stainer, 1662

Antonio-Stradivari-violin-1684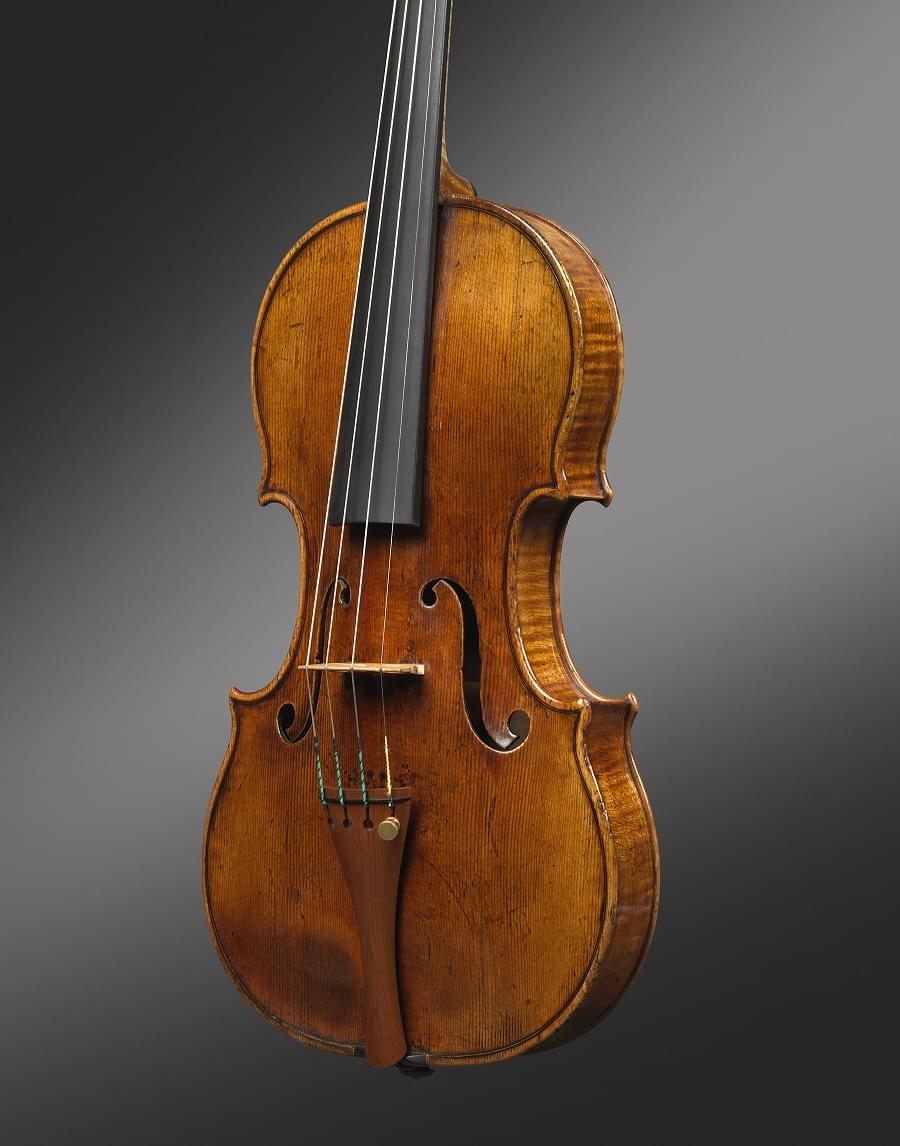 Antonio-Stradivari-violin-1684 b

Antonio Sreadivari Violin

Human aminoacids and salts effecting the lower right side of the Violin
Another Stradivarius.... 100 millions... just in case You would like to buy one....
Addendum 3
Light patterns
Laser cavities also demonstrate special modes of resonance. In a rectangular laser cavity, a laser can be induced to output one of multiple so-called Hermite-Gauss modes (named
after the mathematical functions used to describe them). These modes are a little different from those described earlier, as they are not distinguished by their energy (or frequency), but rather by their momentum.
Nevertheless, the principle remains the same. If one uses a circularly symmetric cavity, one can produce the so-called Laguerre-Gauss laser modes. Light is sound. Sound is light. You shall find the same patterns,
node lines, textures, monsters and quantum clouds.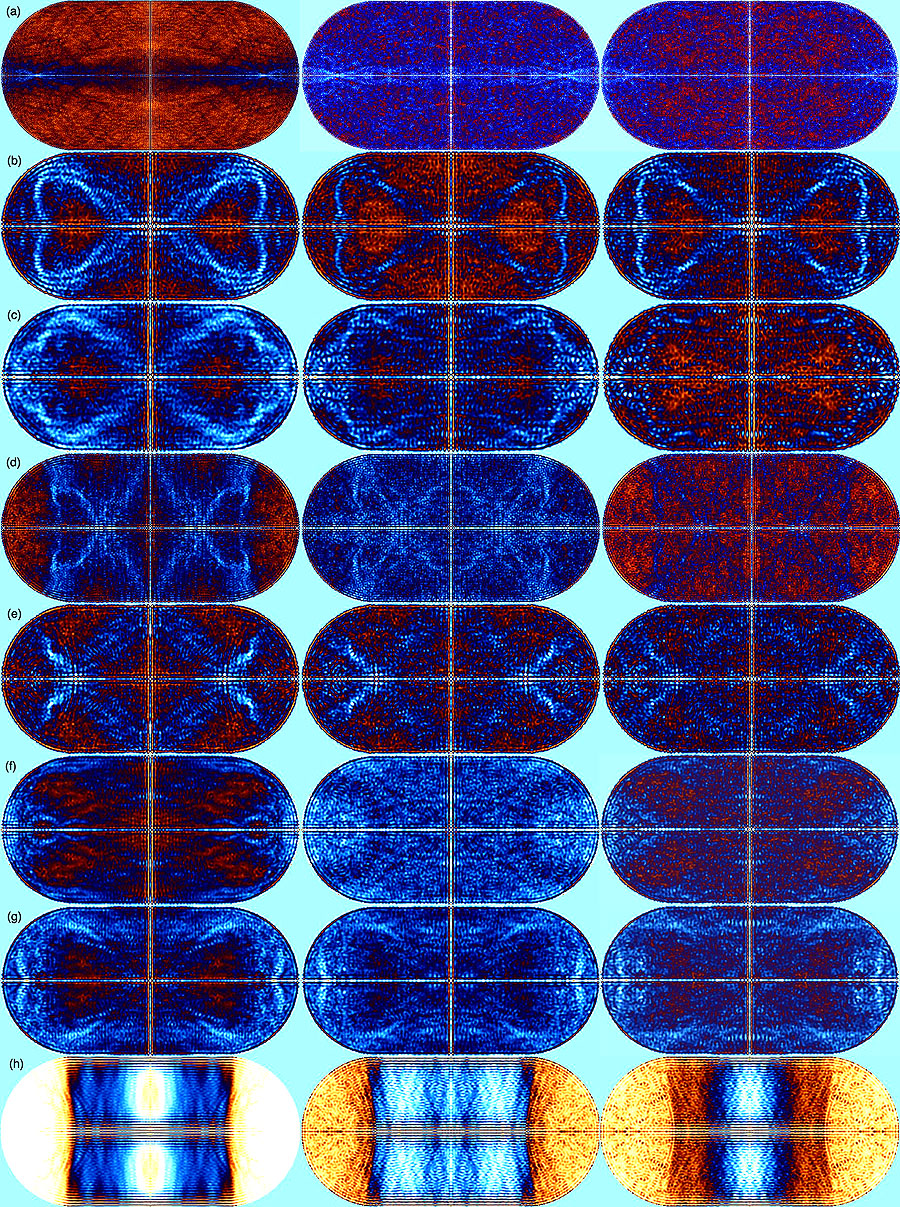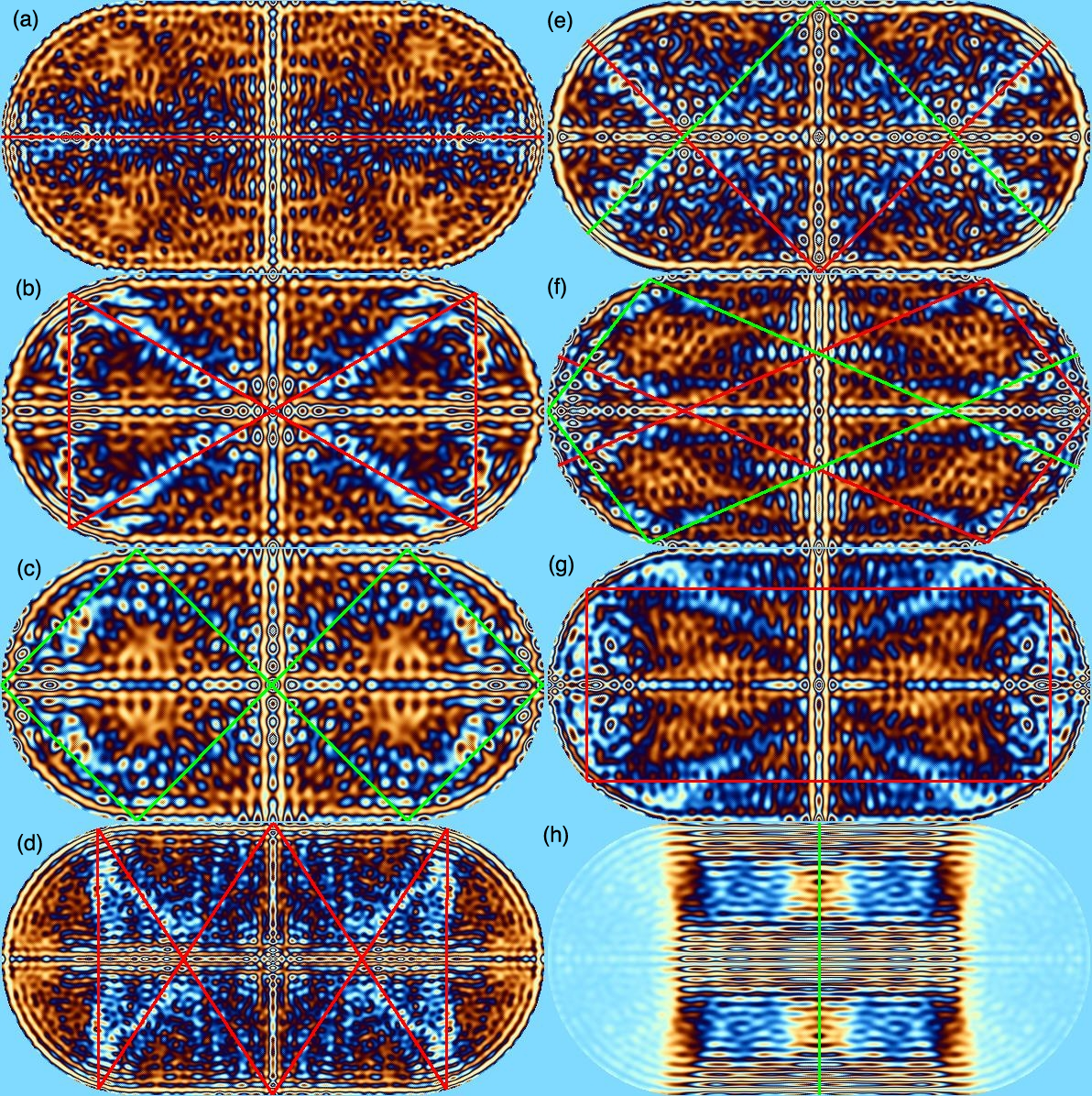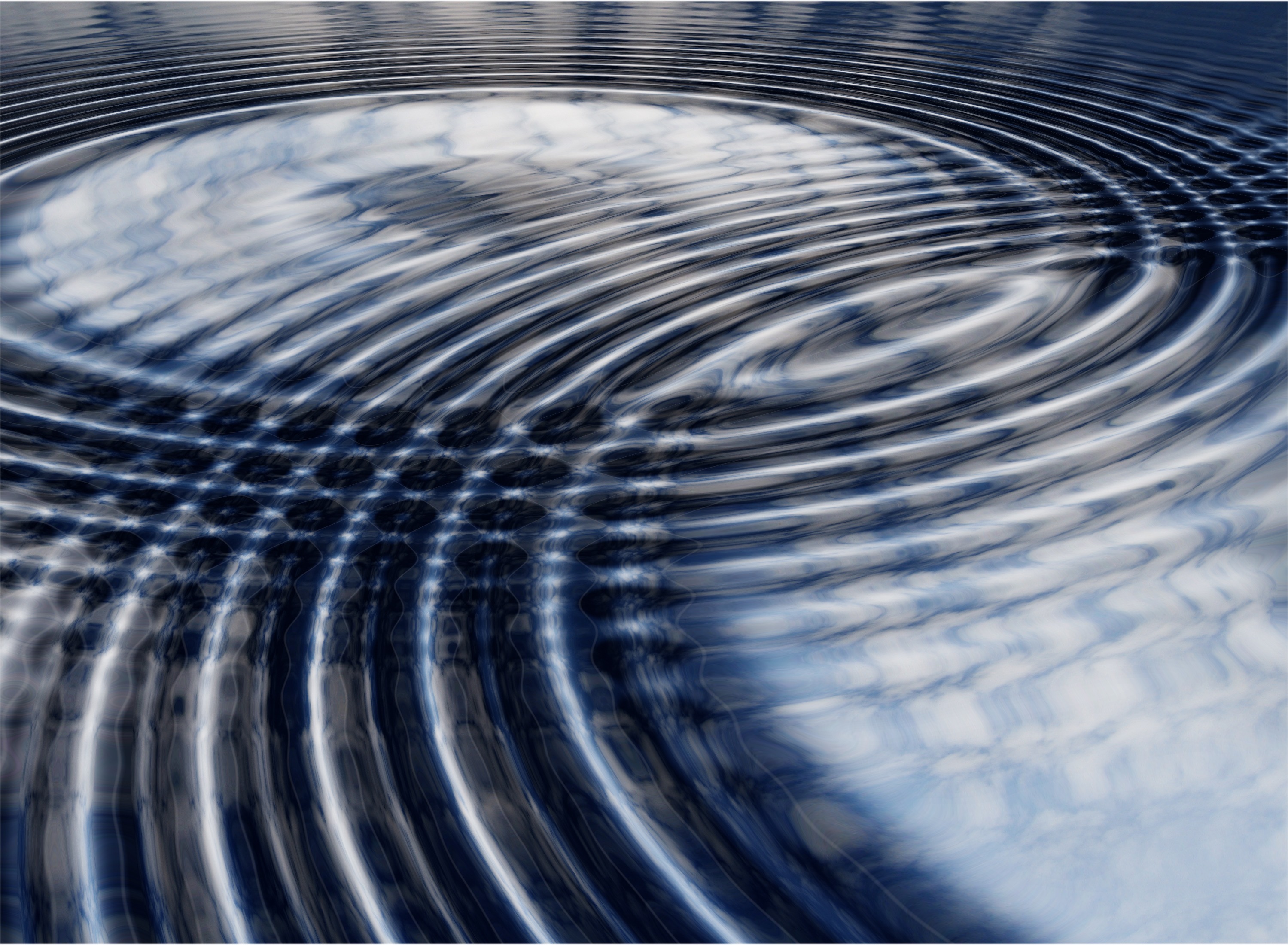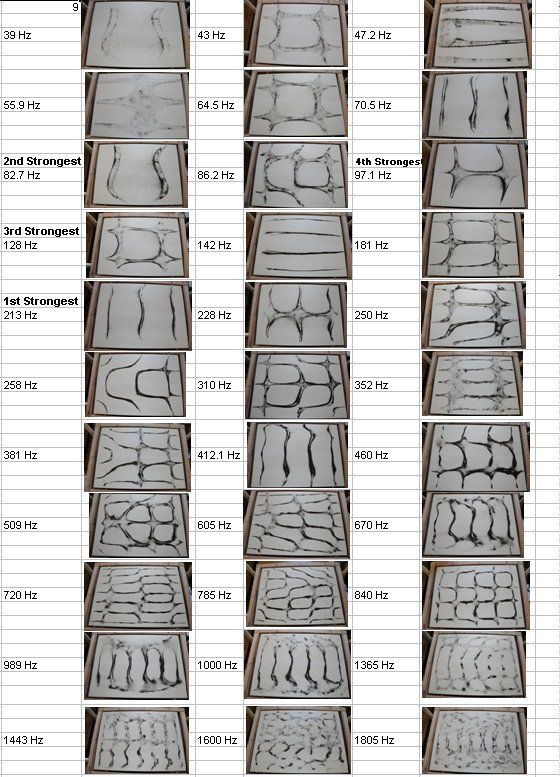 Typical enhanced harmonics make the difference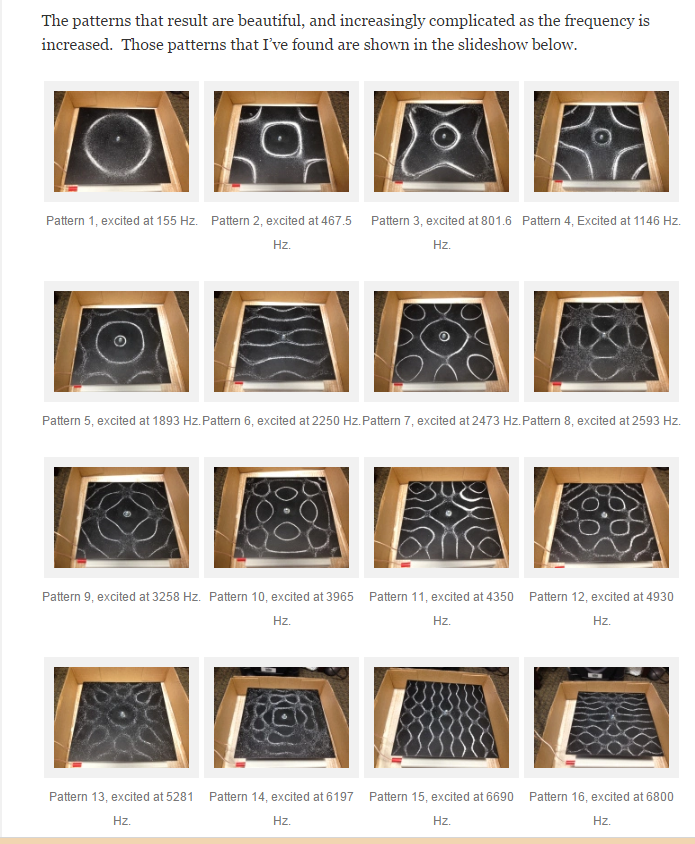 Complexity related to the quantity of information and energy released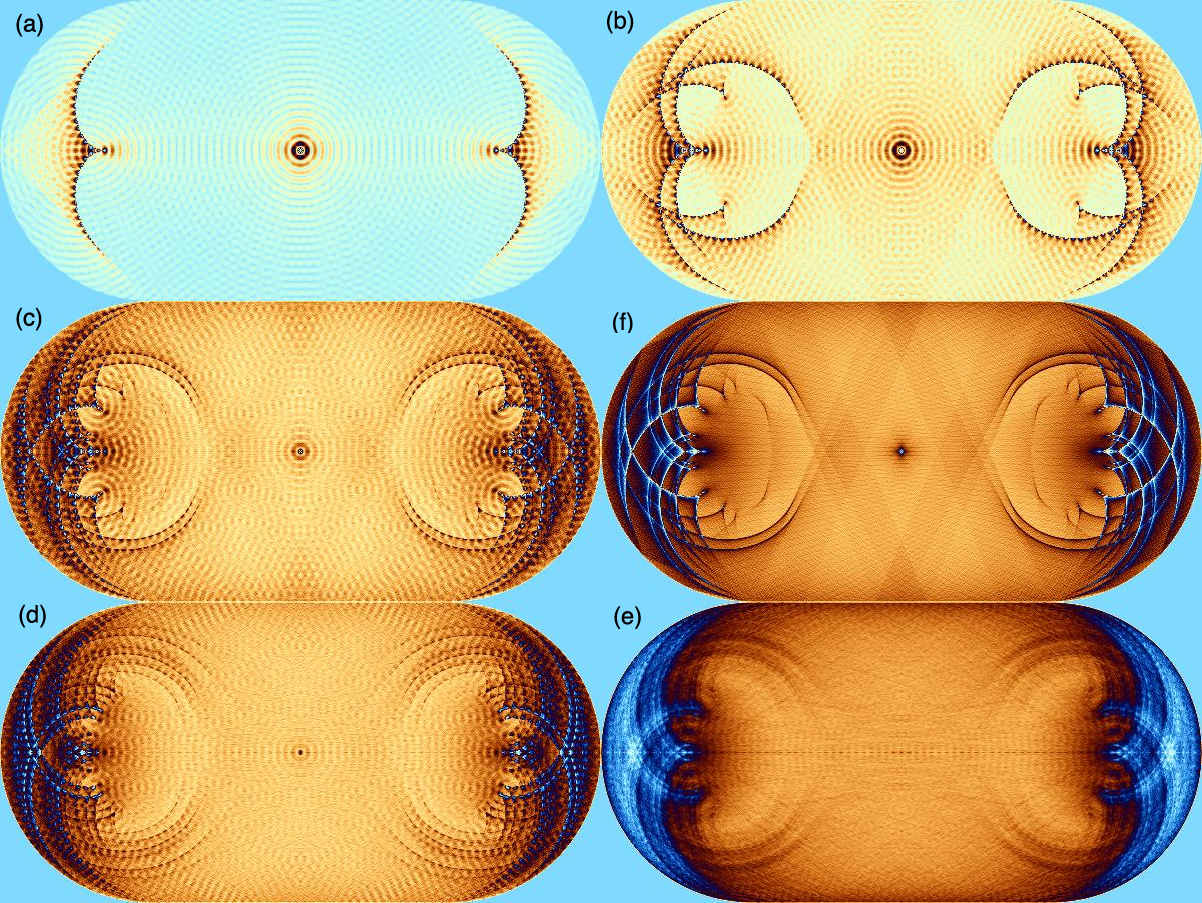 A better understanding of the fields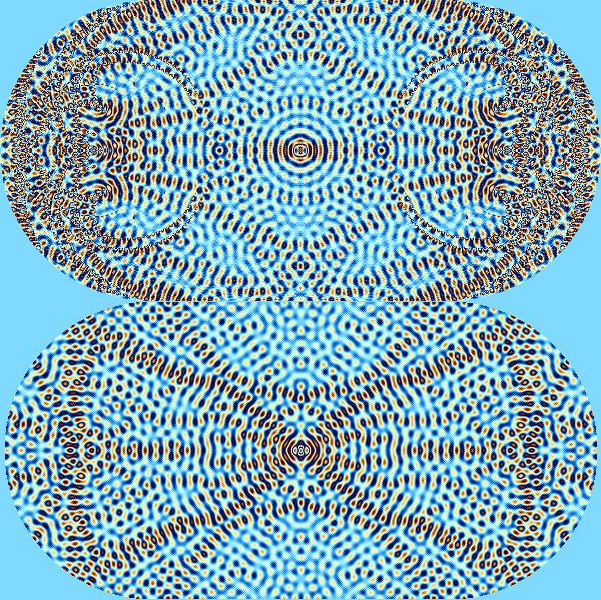 Quantum Clouds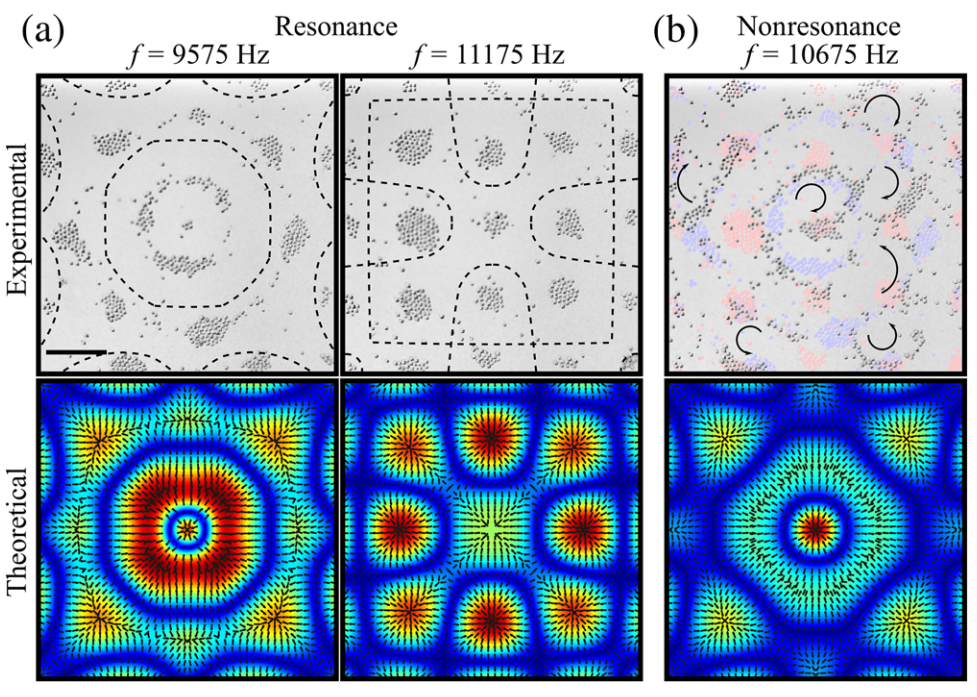 Resonant and Non Resonant nodal carpets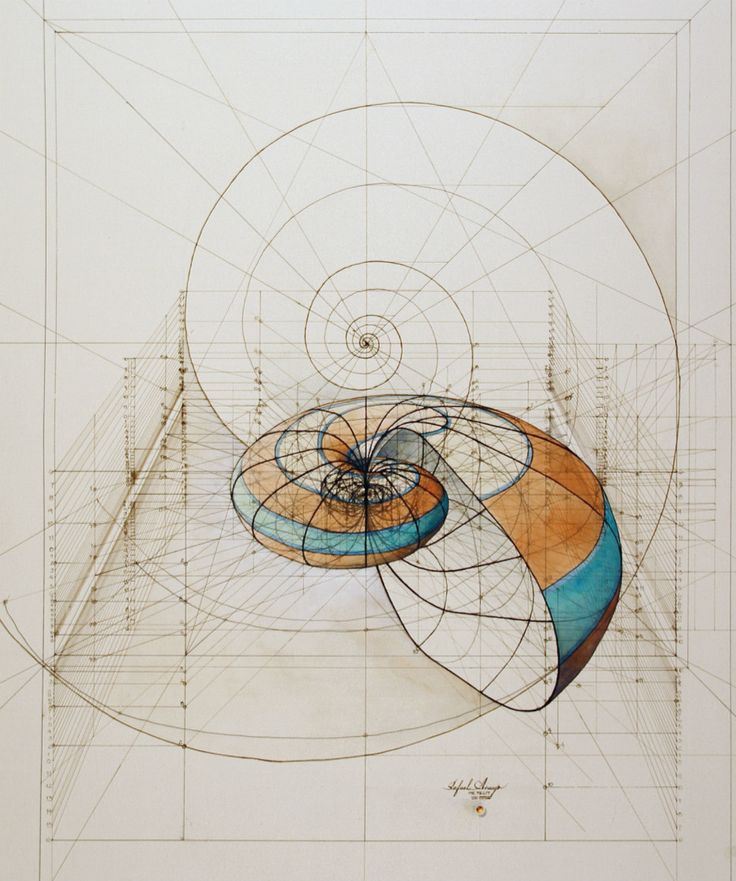 Second to third dimension understanding X Y vs X Y Z

Note chart according to values based on 440 A intonation, given in frequency values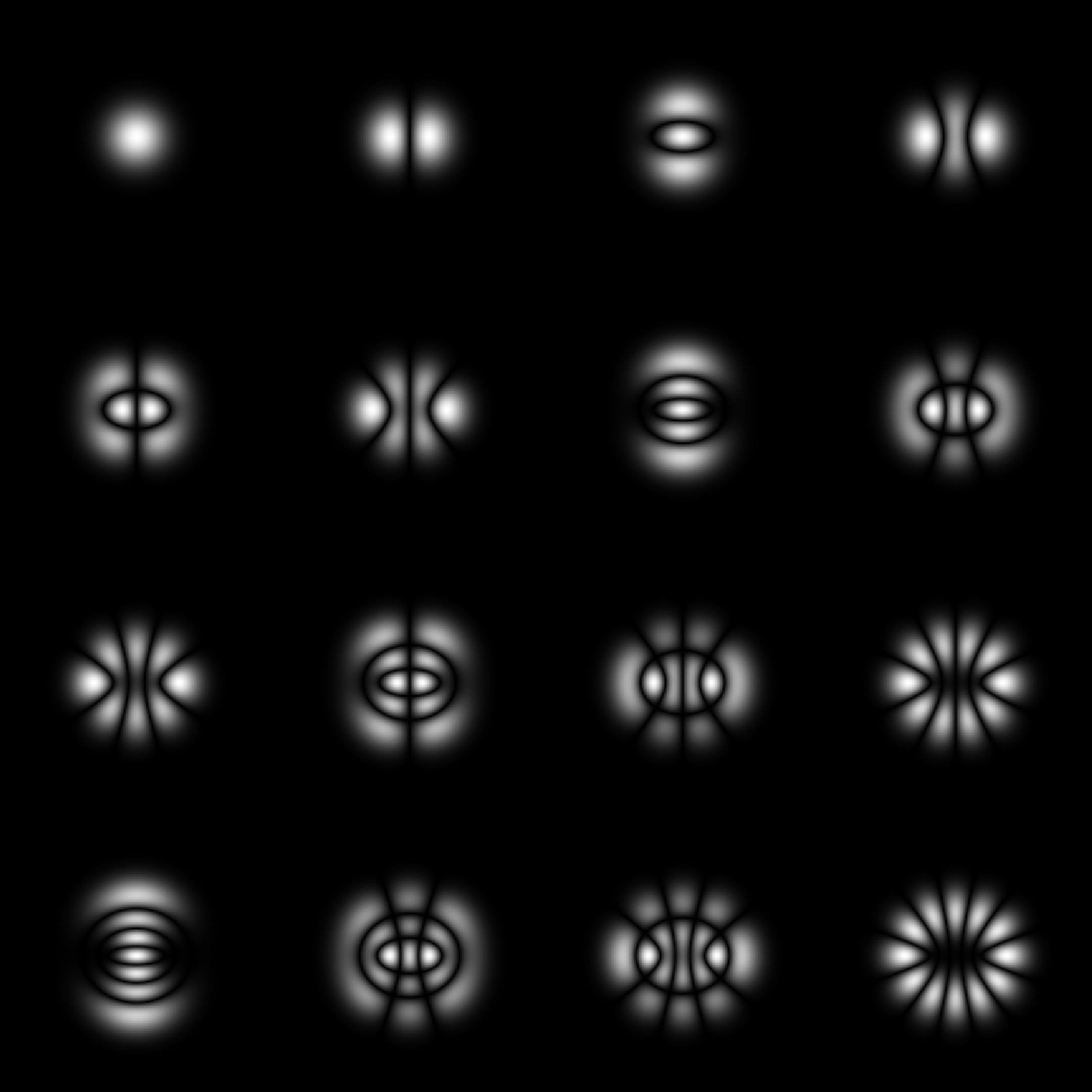 Gaussian Modes. Symmetry and balance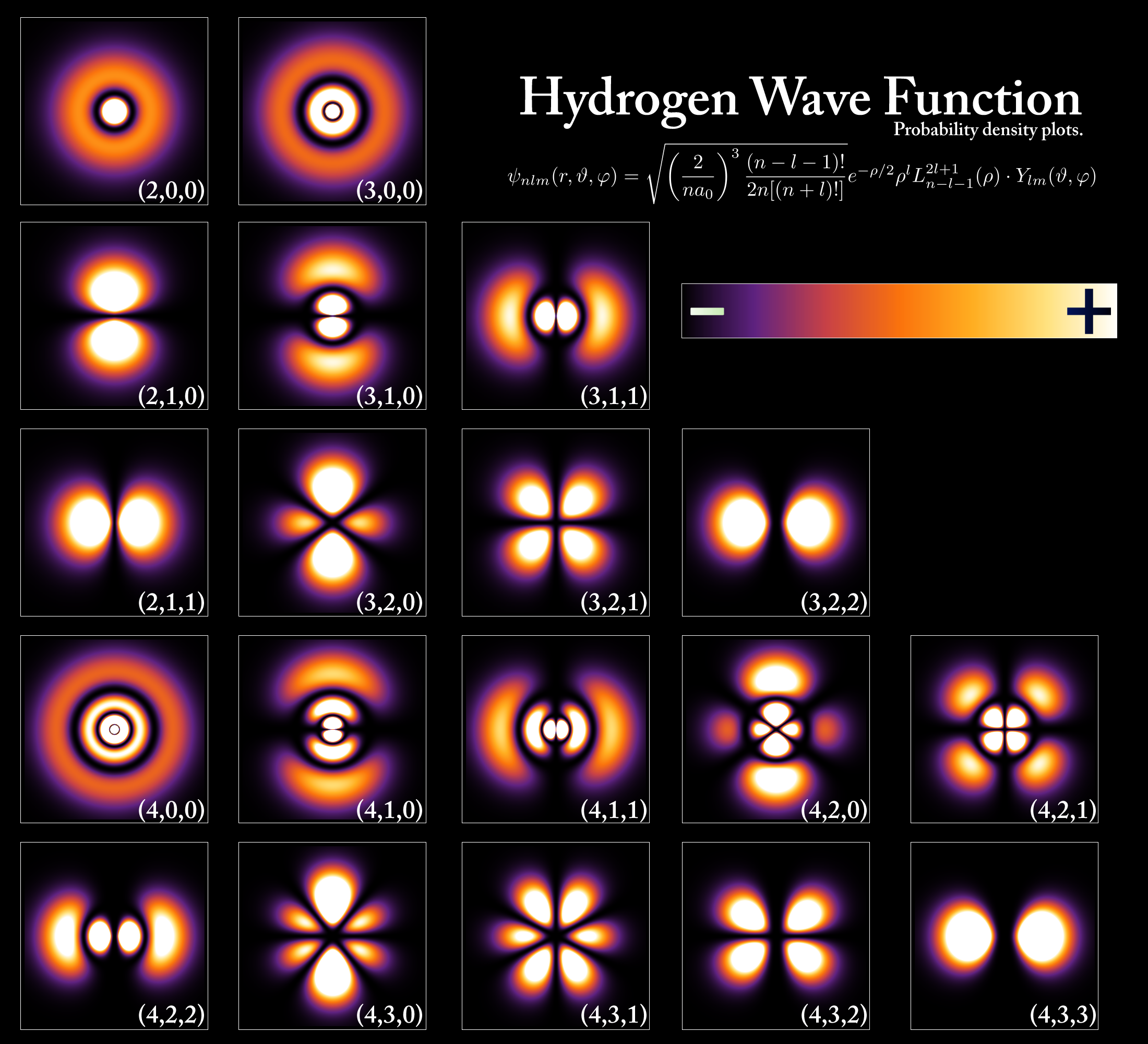 Hydrogen Wave Function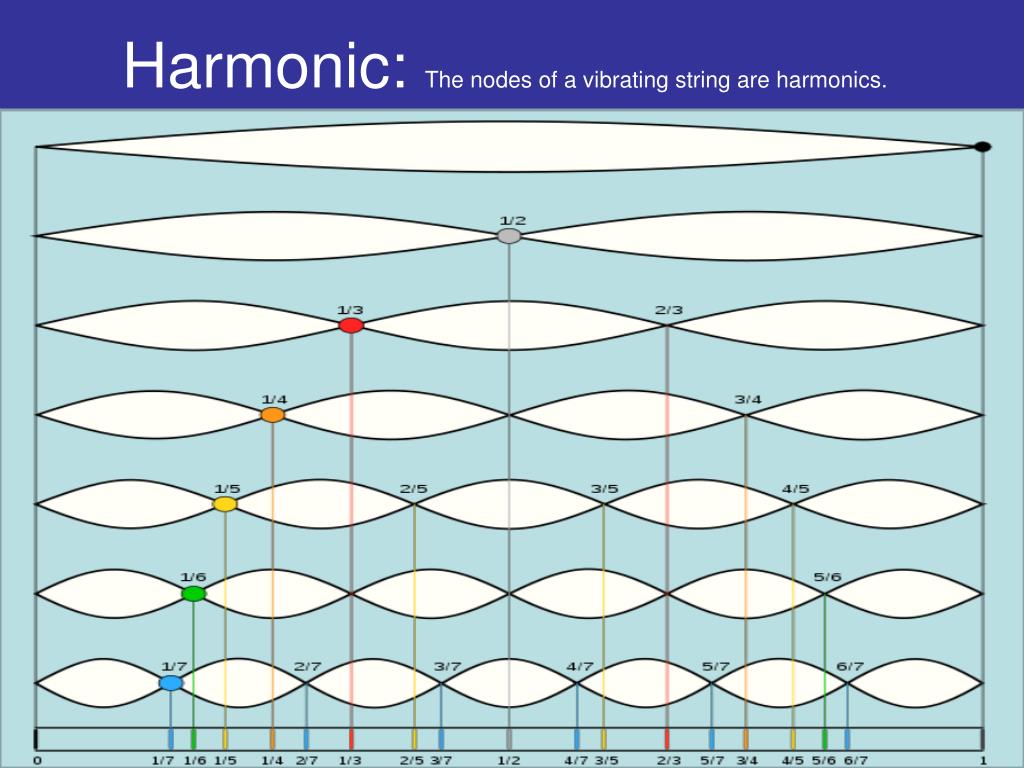 Simple explanation of harmonic nodes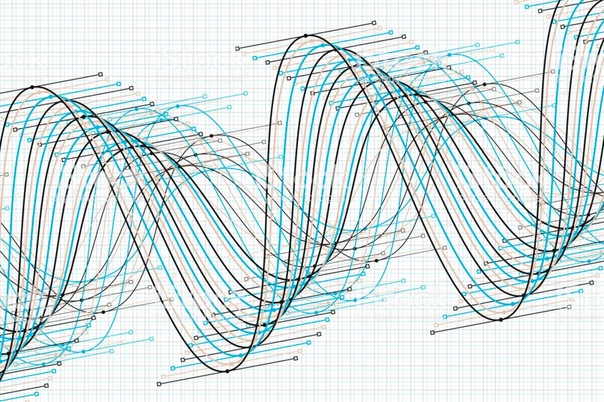 True interaction

4th dimensional T effecting the X Y Z calculated field. Planar image of possible interactions that are going to bend the planar field. Think about this as a GRAVITA-Tonal
effect of vectors compressing matters in a plasmatic way. New Scientific and Generative Gravitatonal concept added by Jedi Simon 05 07 2023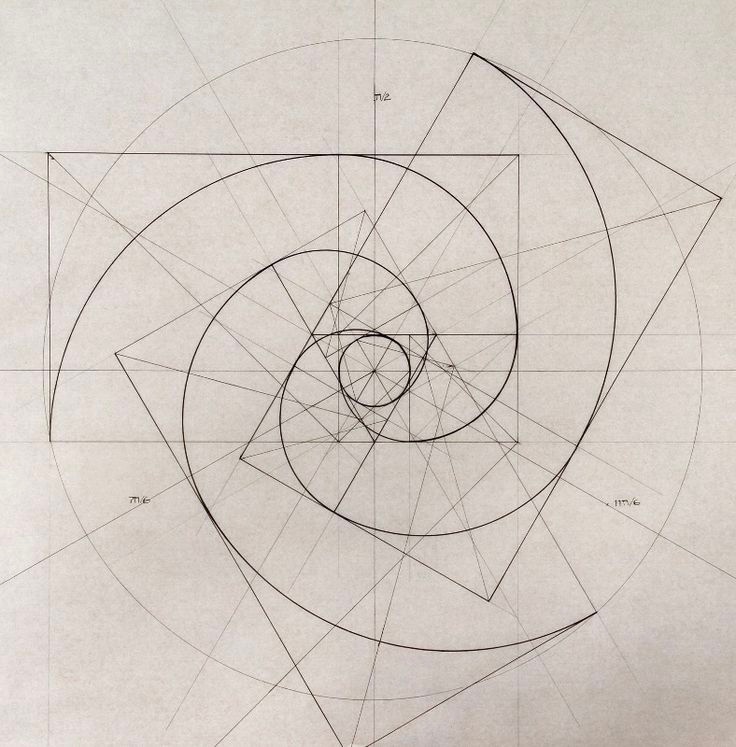 Understanding shape and symmetry
3D MODEL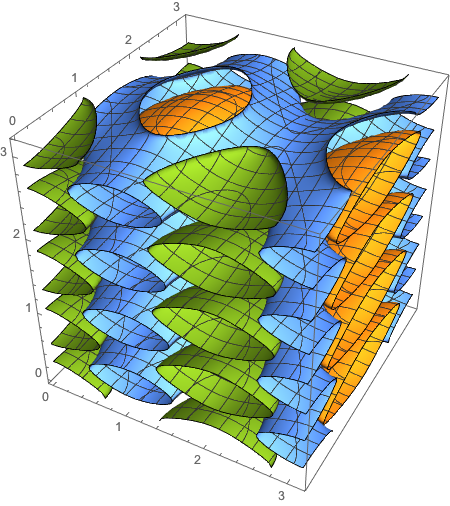 True nature of the expansion of fields according to 3D mathematical rendering. Cubic example.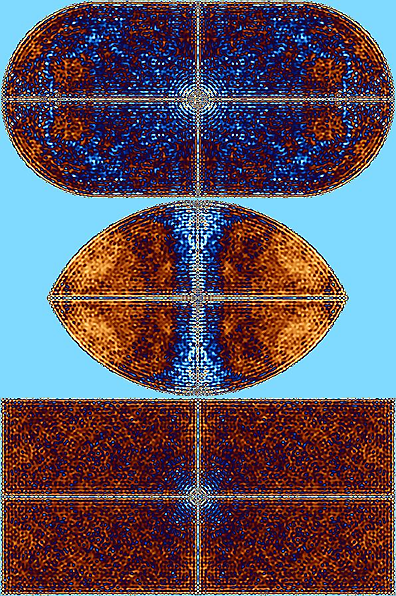 Planar symmetry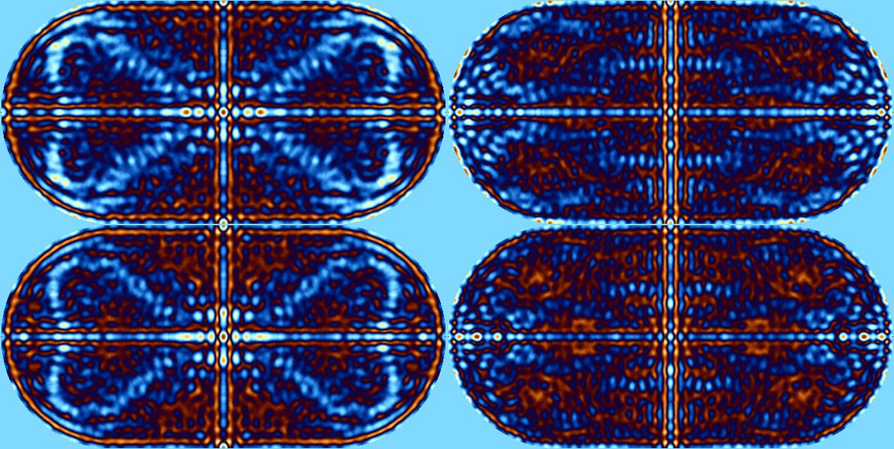 Quantum Cymatic Clouds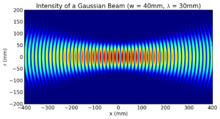 Double slit experiment Quantized curvature, not vertical lines. Re Think it.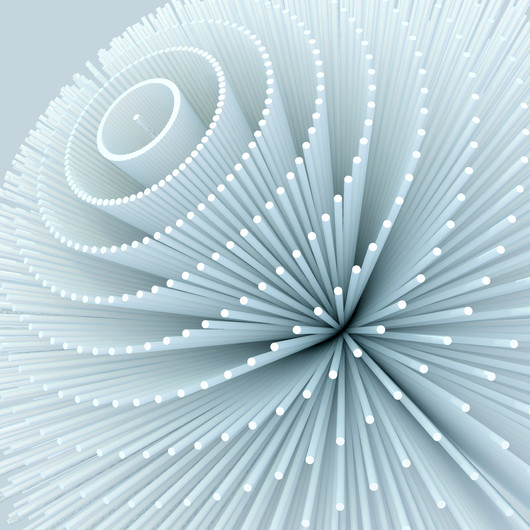 Linear mind set creates vertical fading lines. Include spatial propagation. T and curvature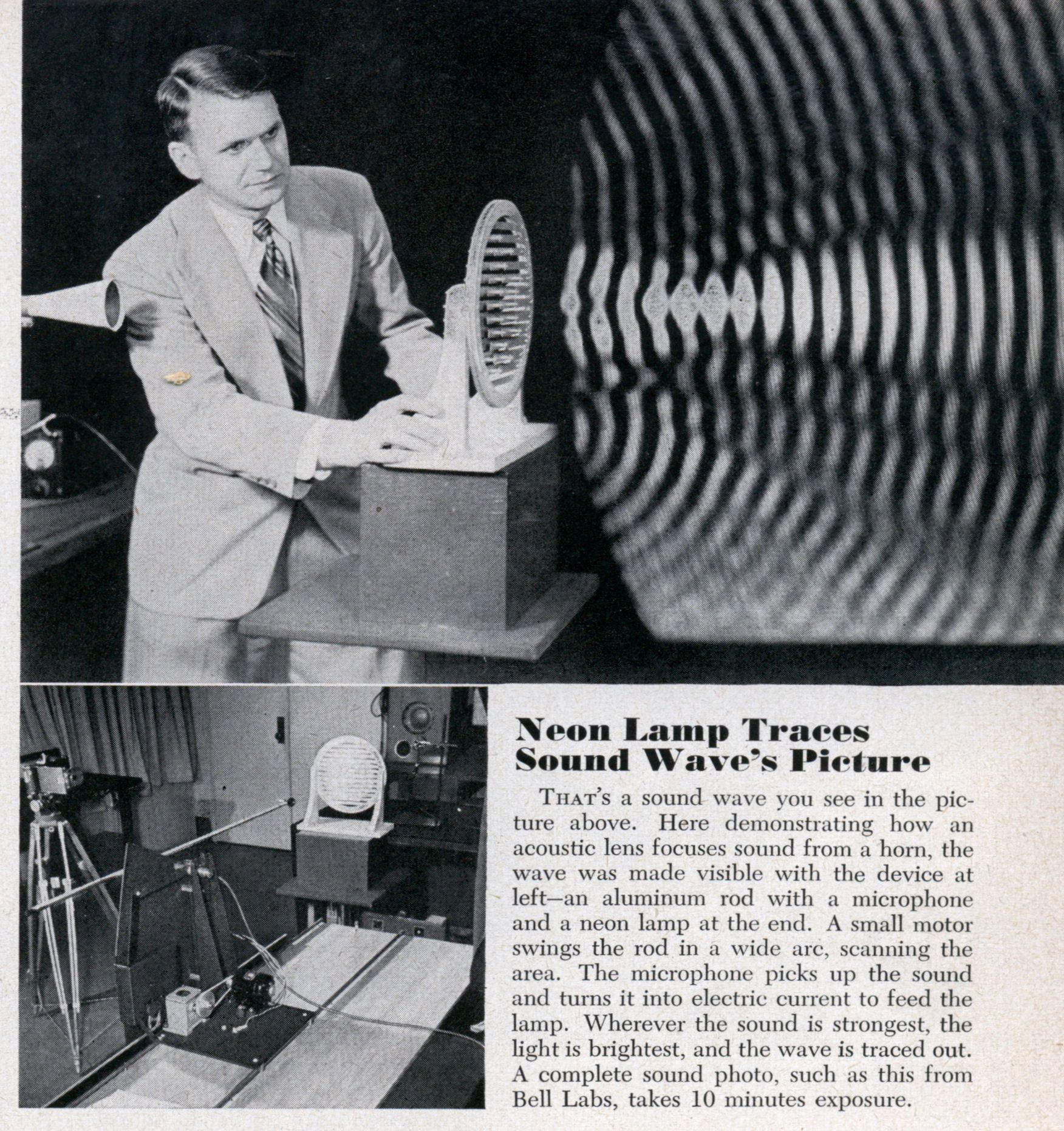 Sound and light....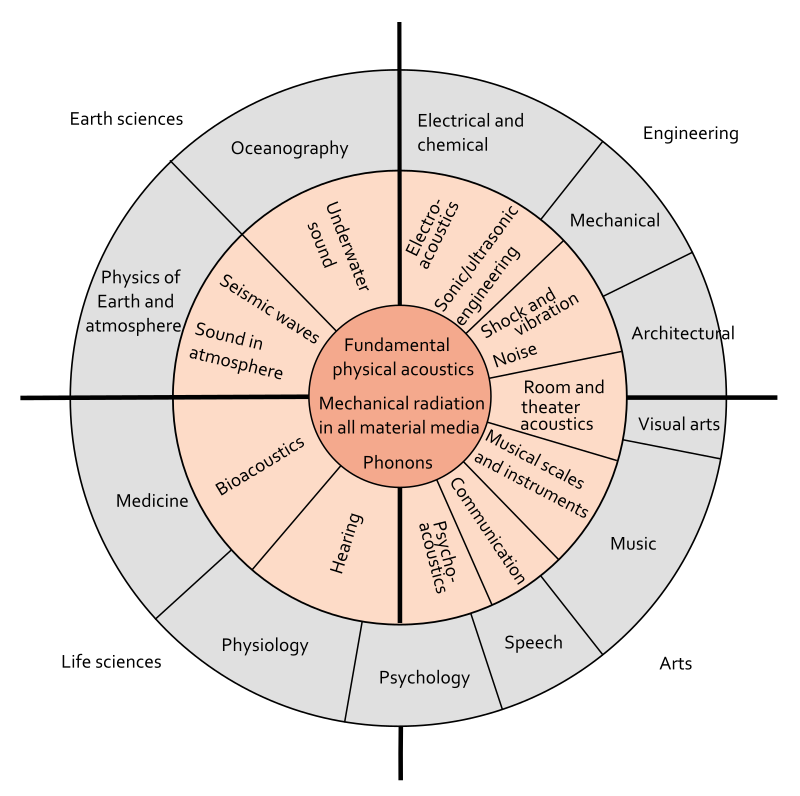 Brainstorming unification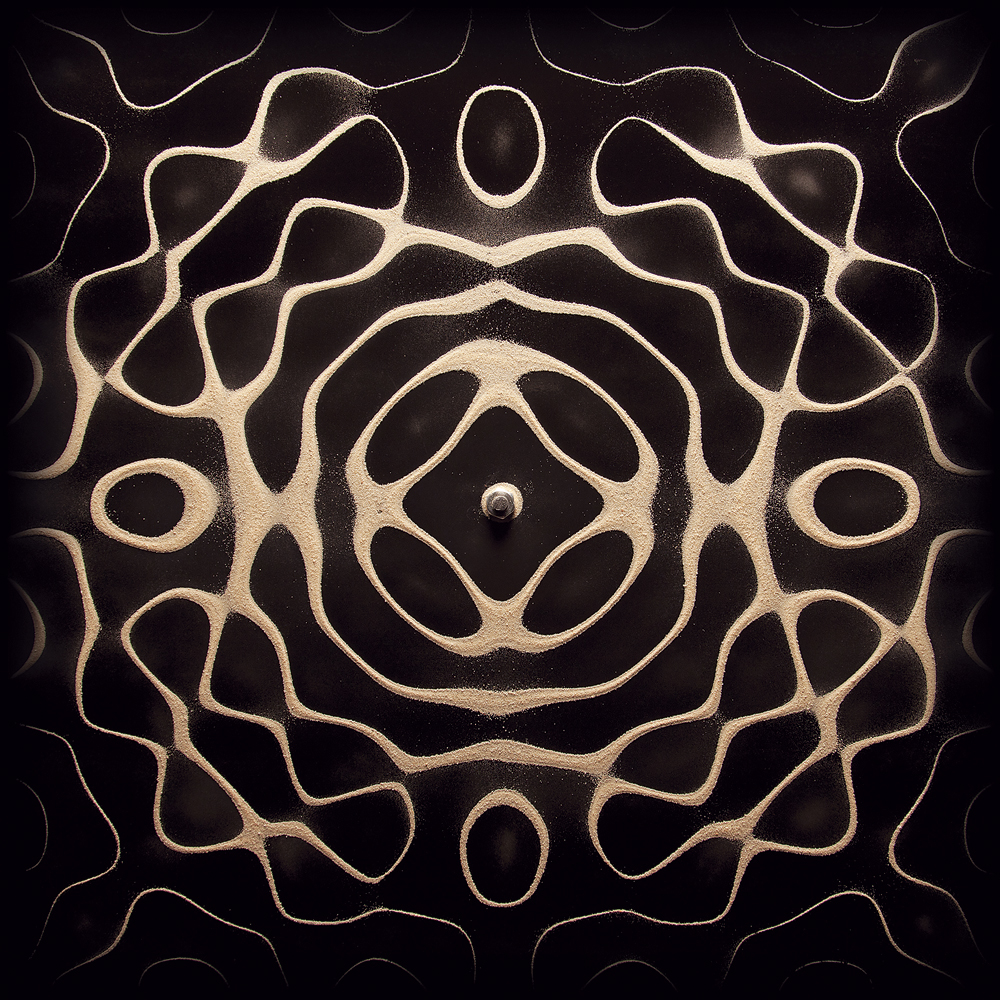 Nature's order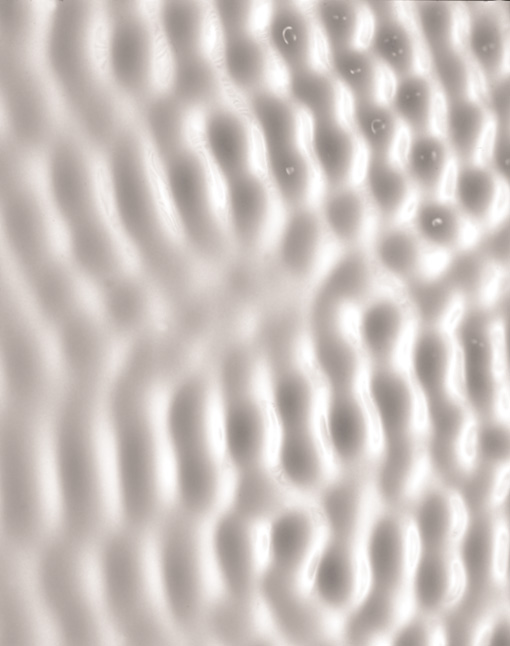 Interaction of surface waves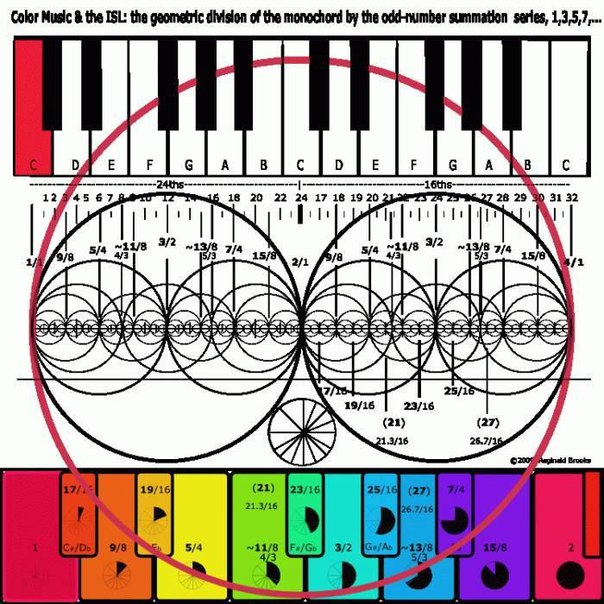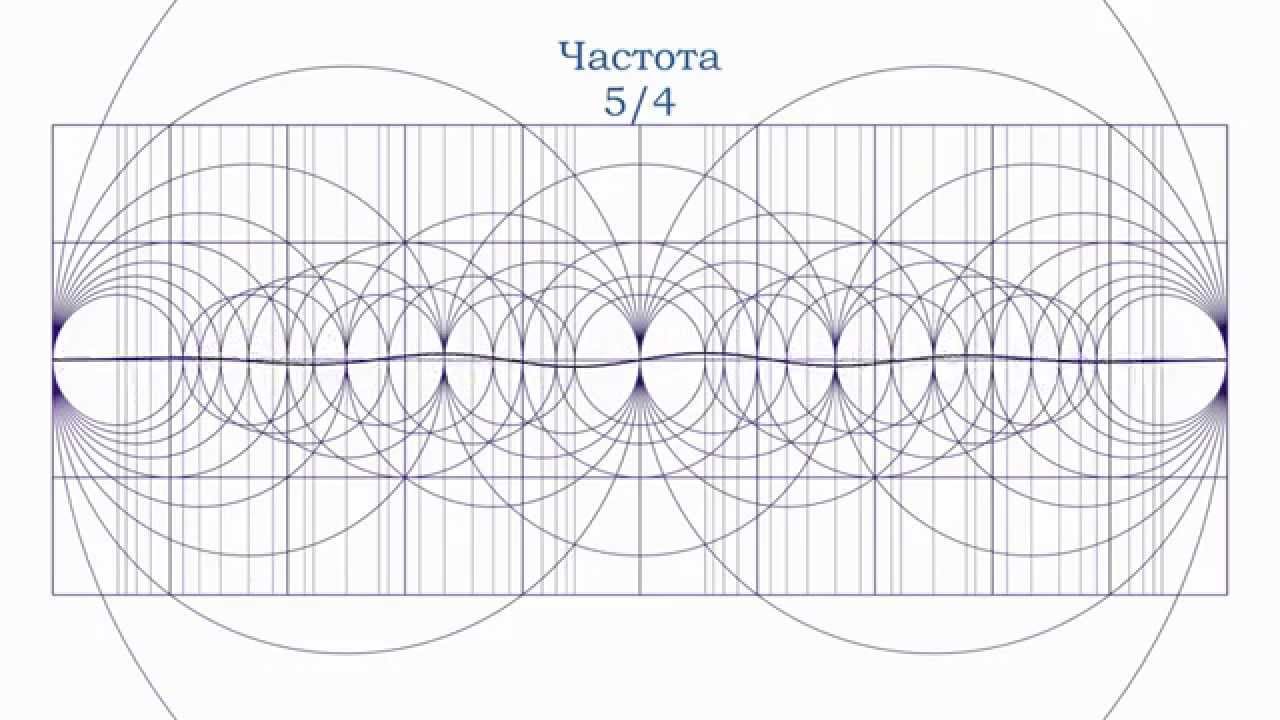 Sigma inter correlation and constructive interference follows quantum cymatic quantization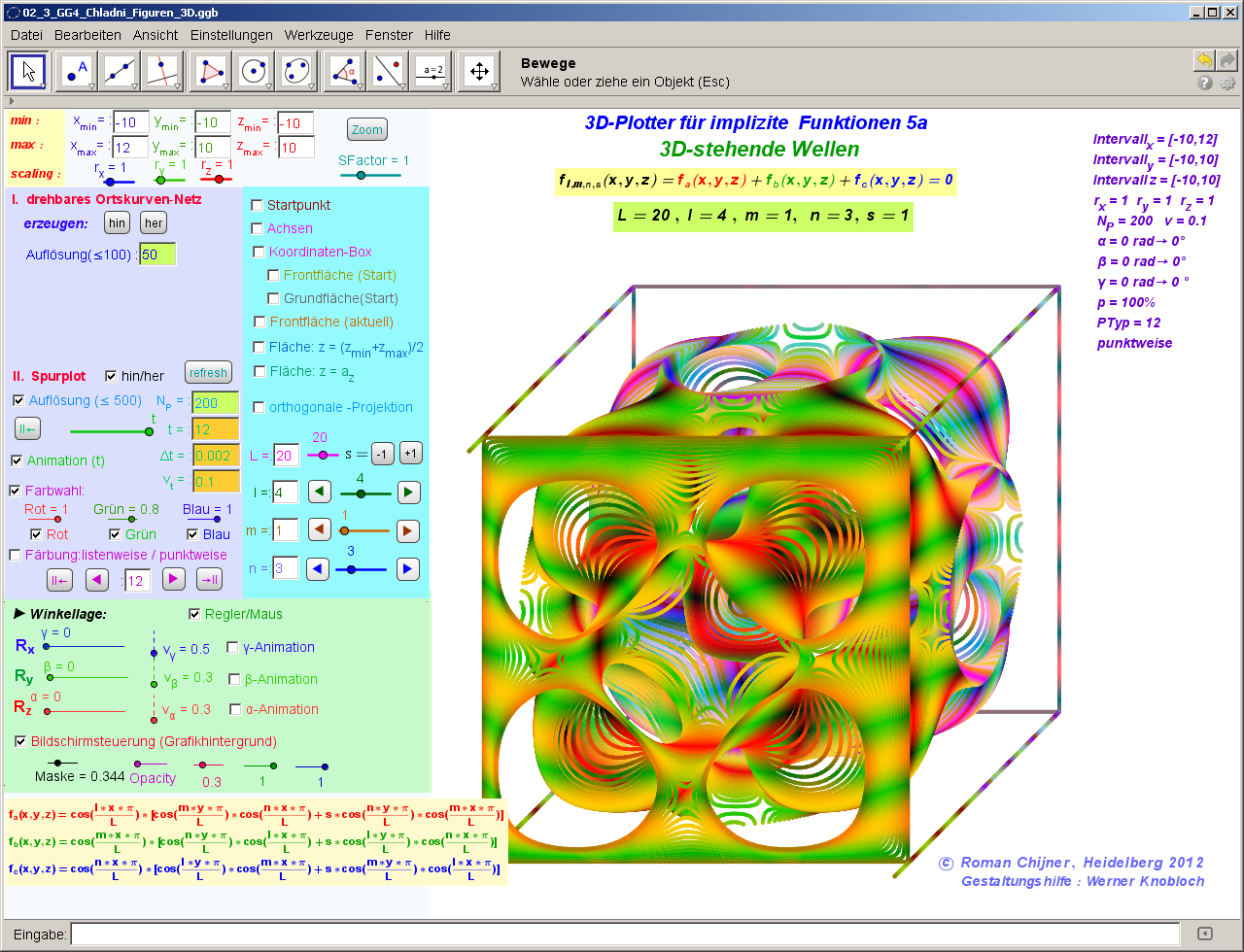 Test programs as the shown one, if You want to calculate in a better way spatial propagation of waves, plasmatic fields etc... Understanding is subject to the limitations of the eye, mind set, thought and given knowledge.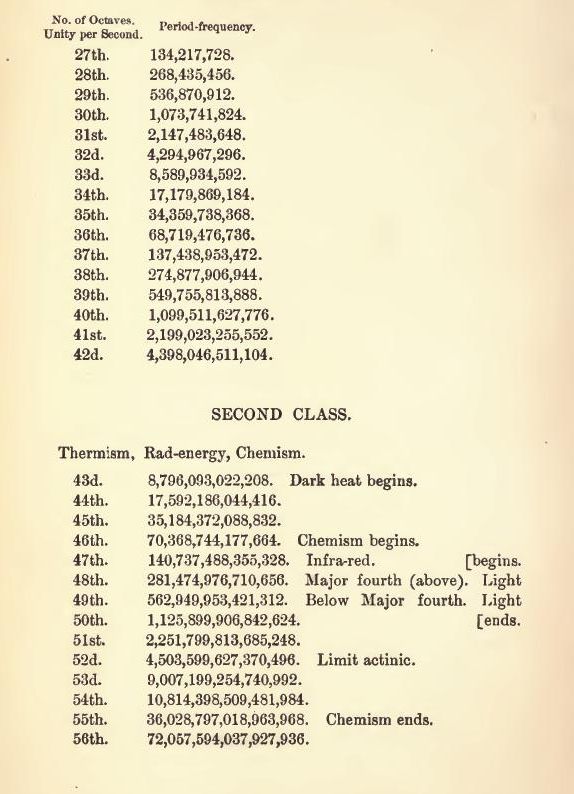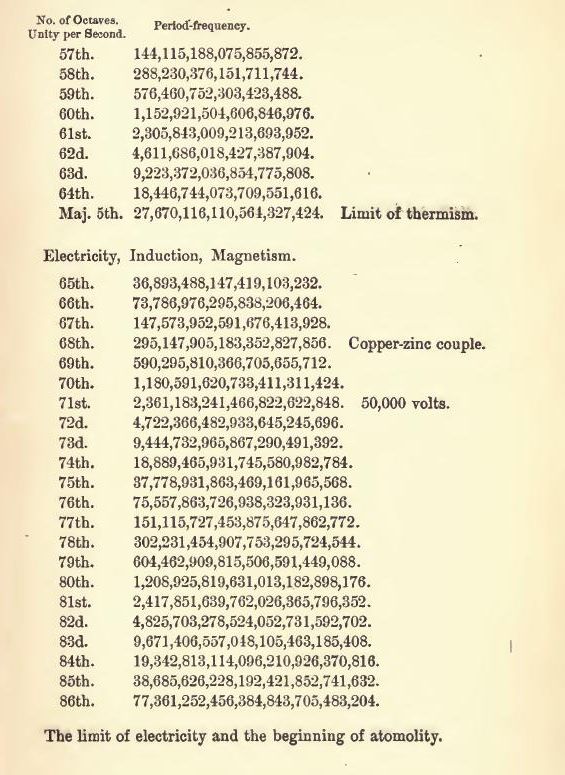 J Keely Continuity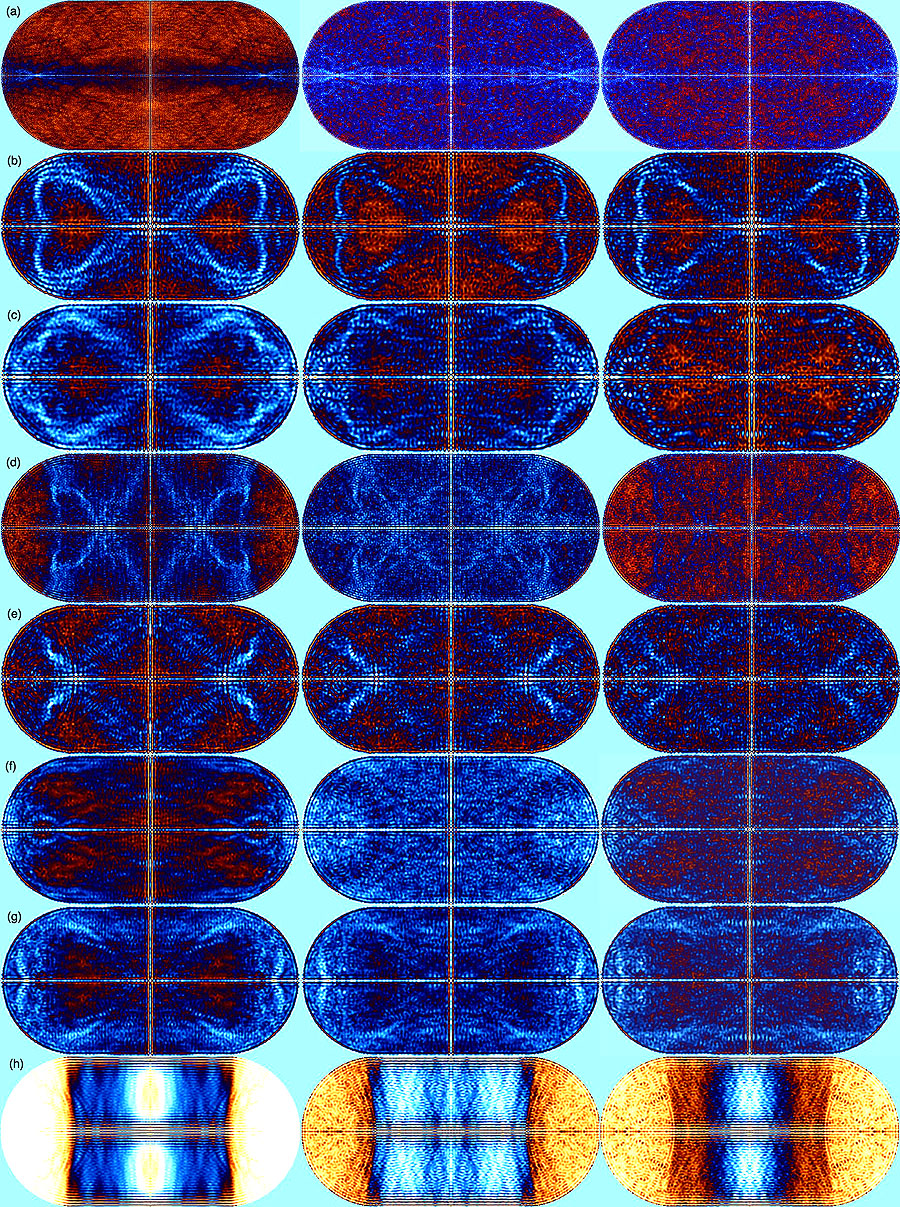 Qauntum Cymatic Quantized Plasmatic fields show as Chladni taught us to do to the next level. From 2nd to 3rd Dimension. From 3rd to 4th.
Visibility vs Abstraction. Images vs words. Truth vs opinions.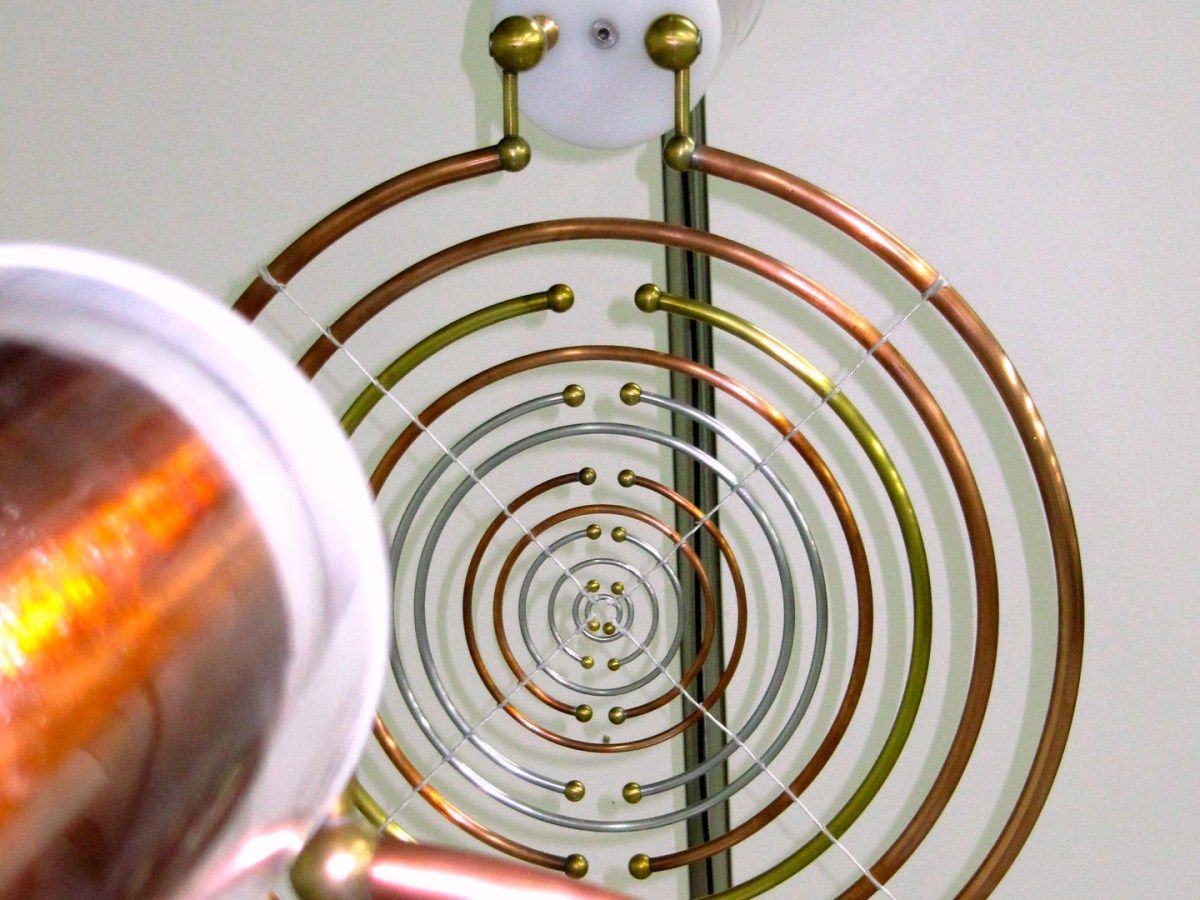 The secret of resonant Waves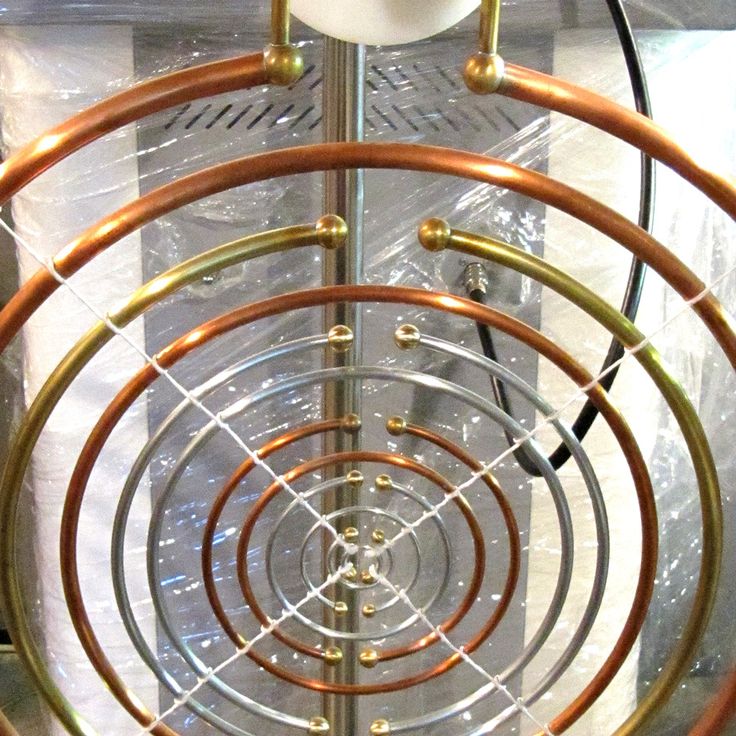 Resonant Antenna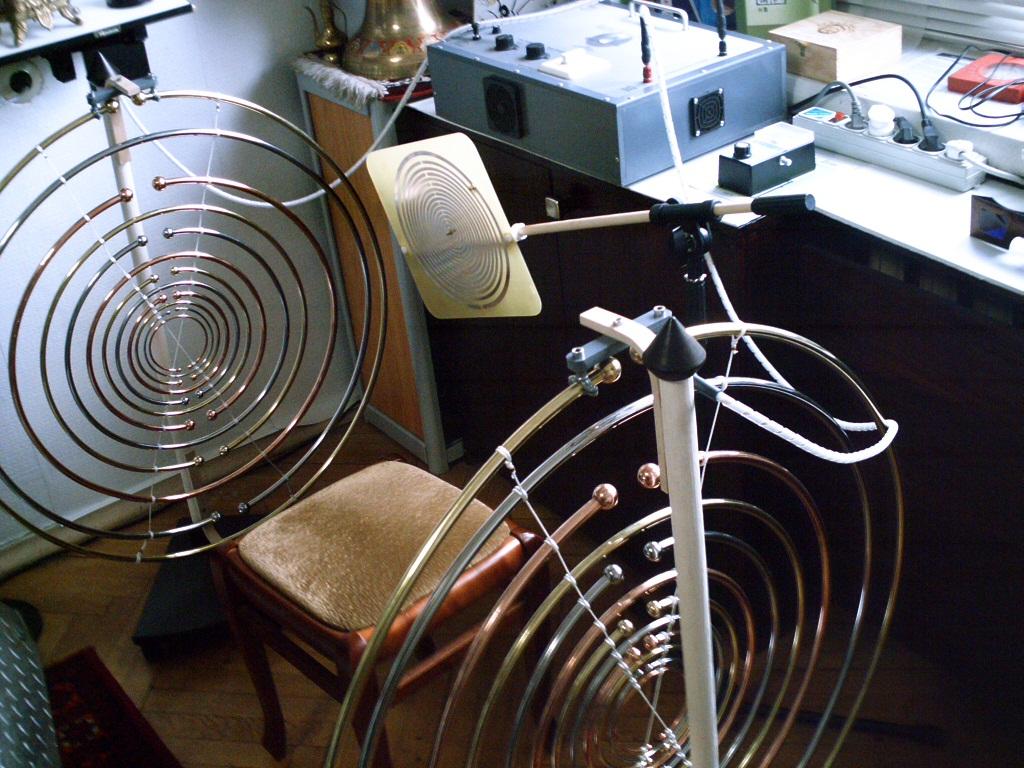 Antennas and Tesla Coils...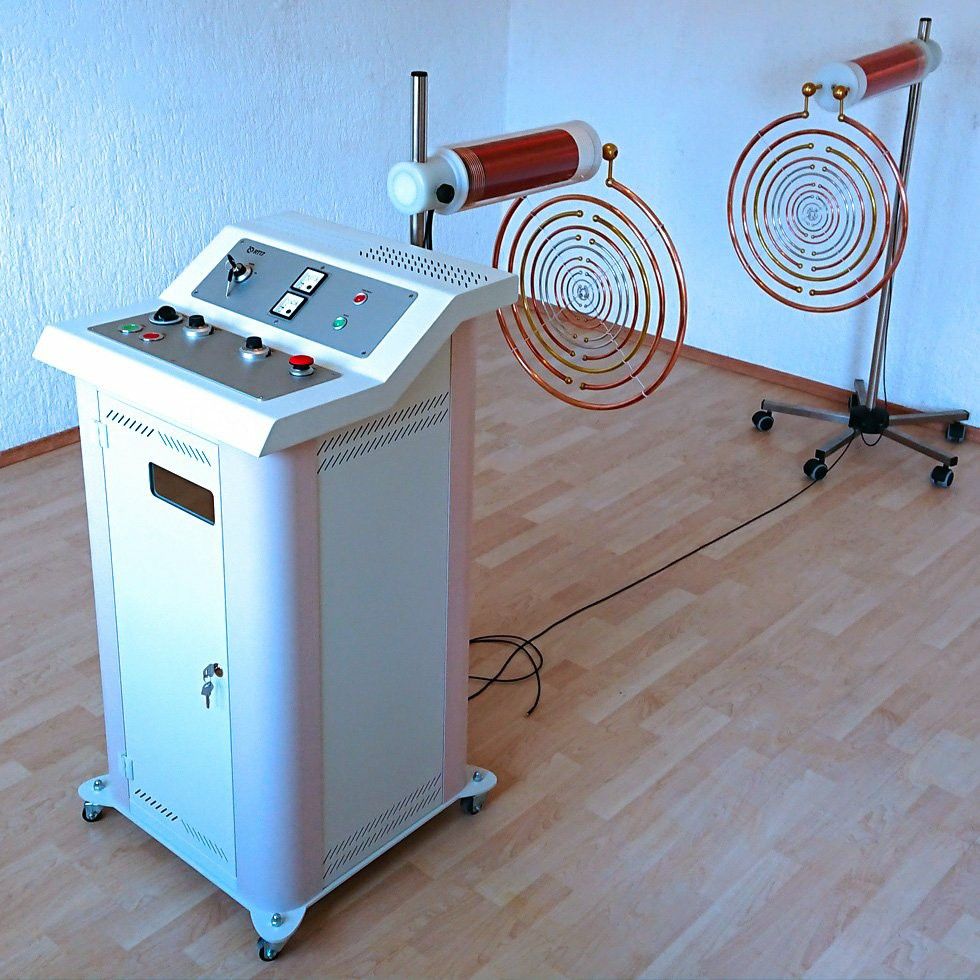 Notice the Tesla coils....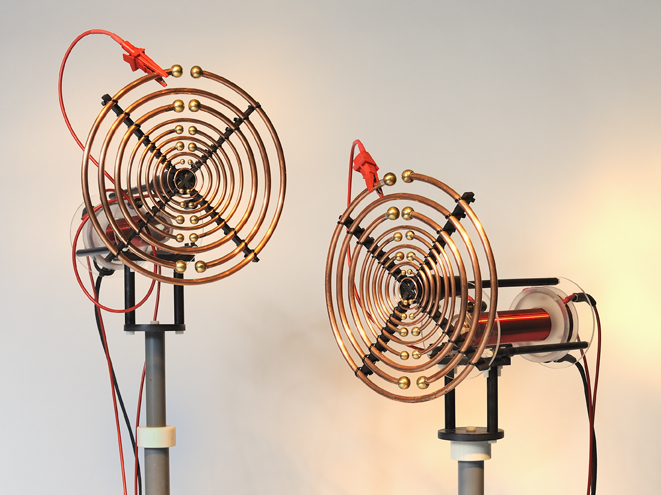 True instrument. Diapason key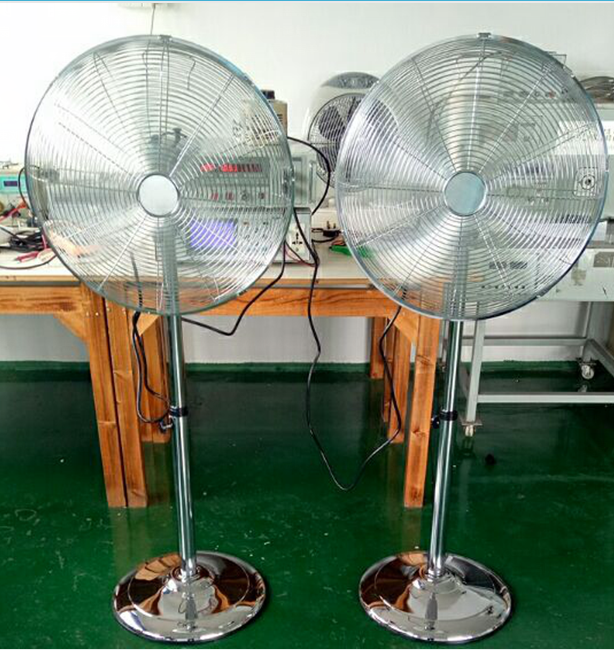 Resonant Diapason principle applied without spending too much....
Damped Oscillations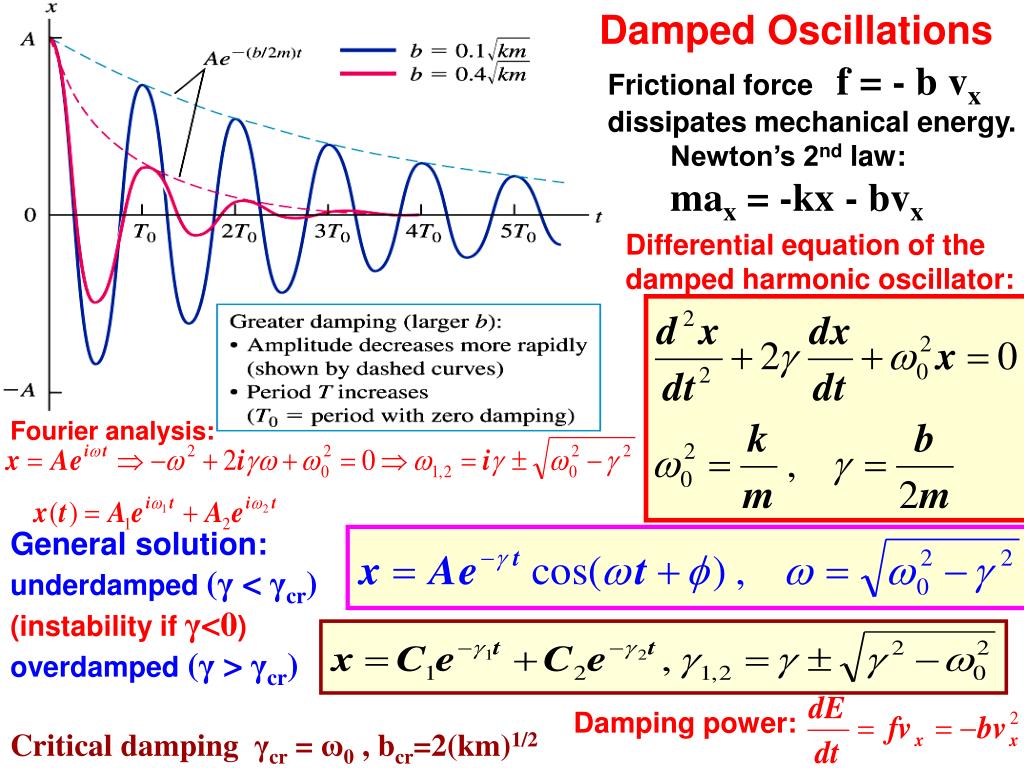 Simple Harmonic Motion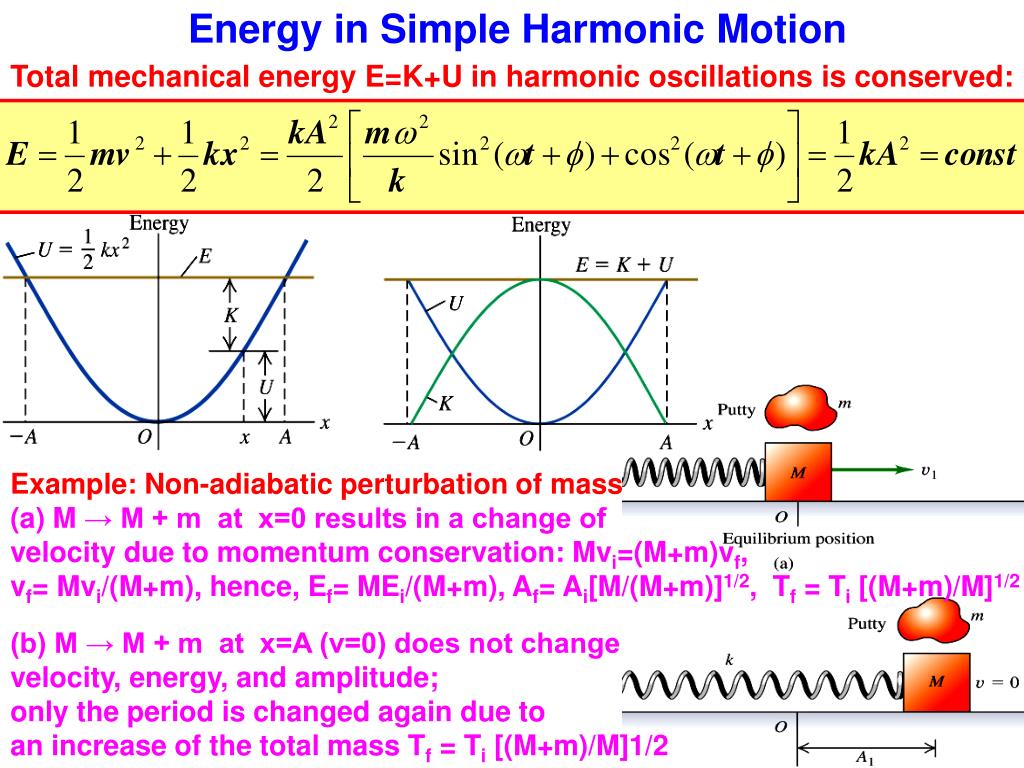 Periodic Motion and Theory of Oscillations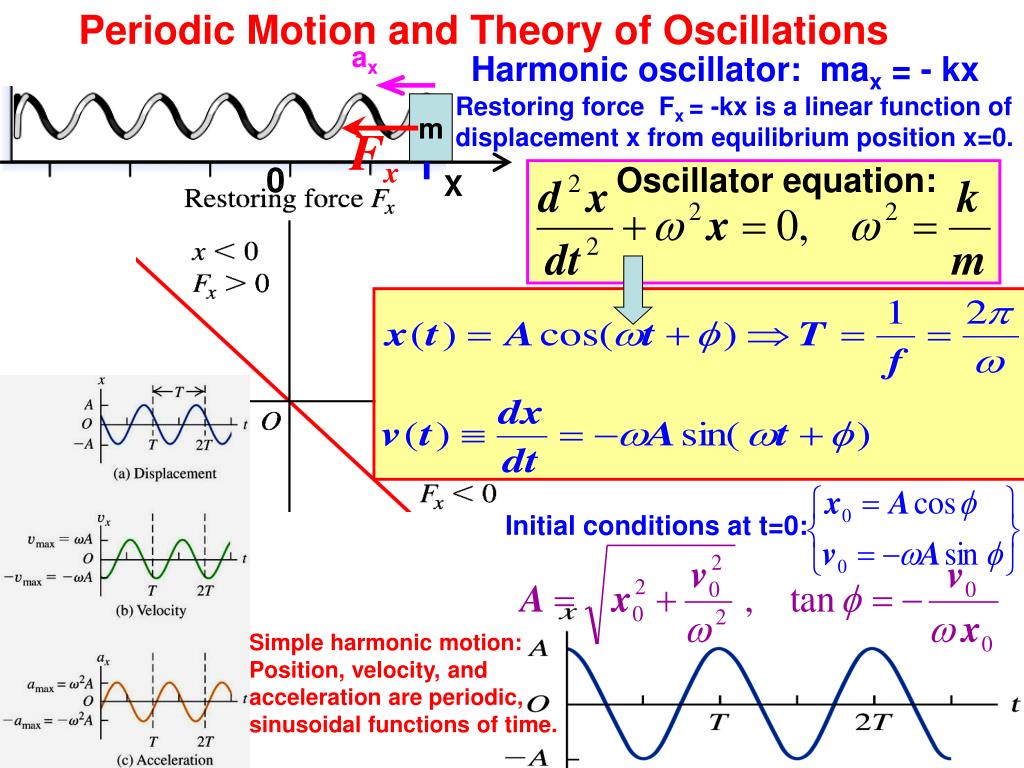 5 pages from a study... ( Alien to me... but somehow familiar....) Apply retrodeduction and find out.... this is a Quiz for You... test Your skills....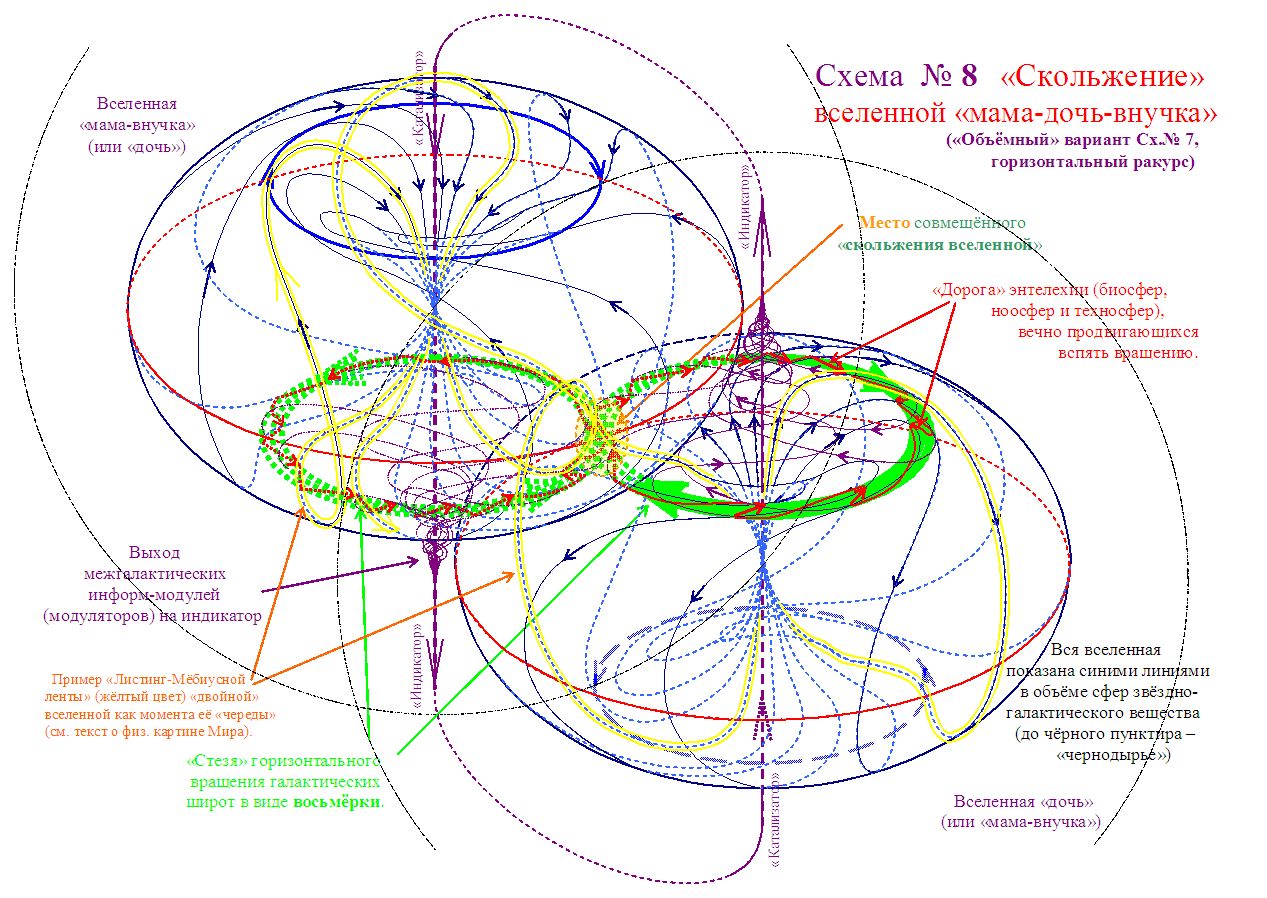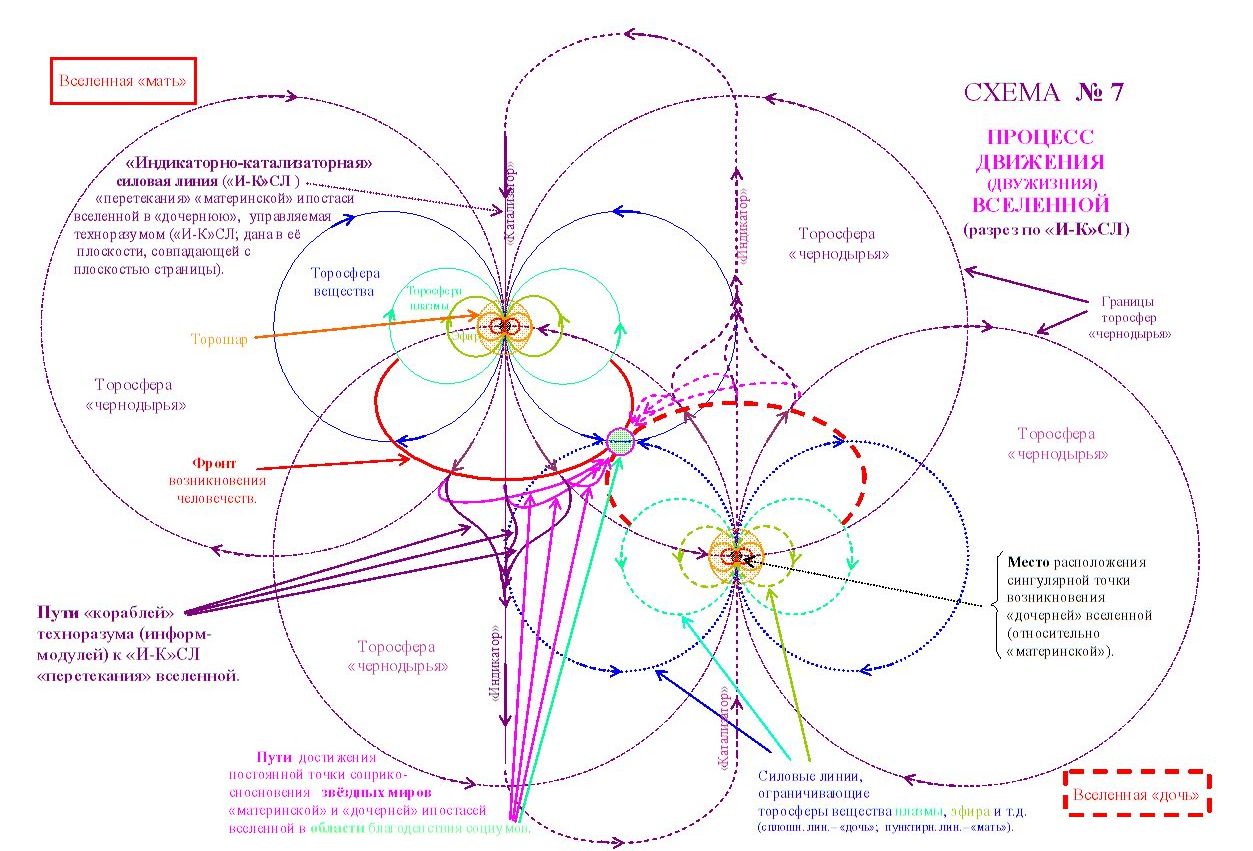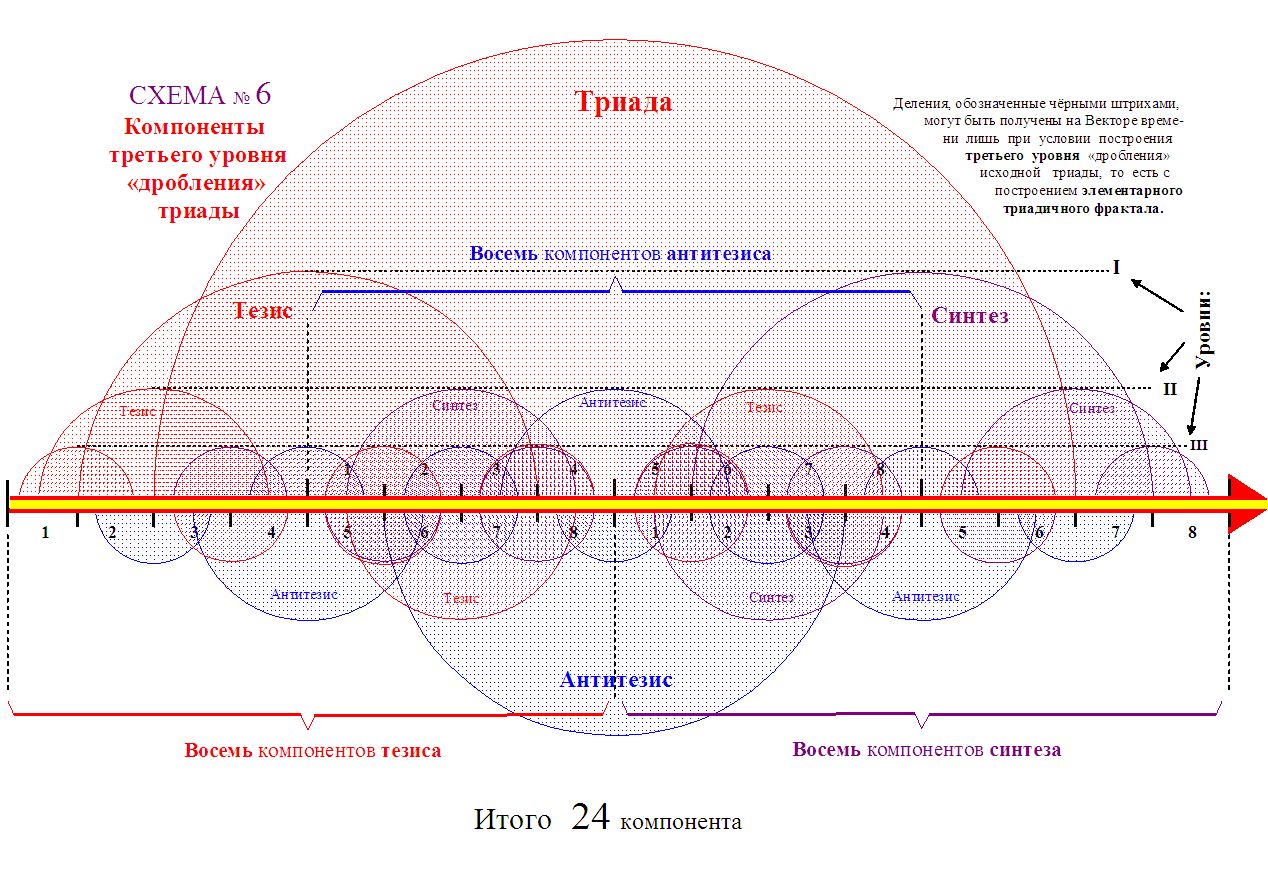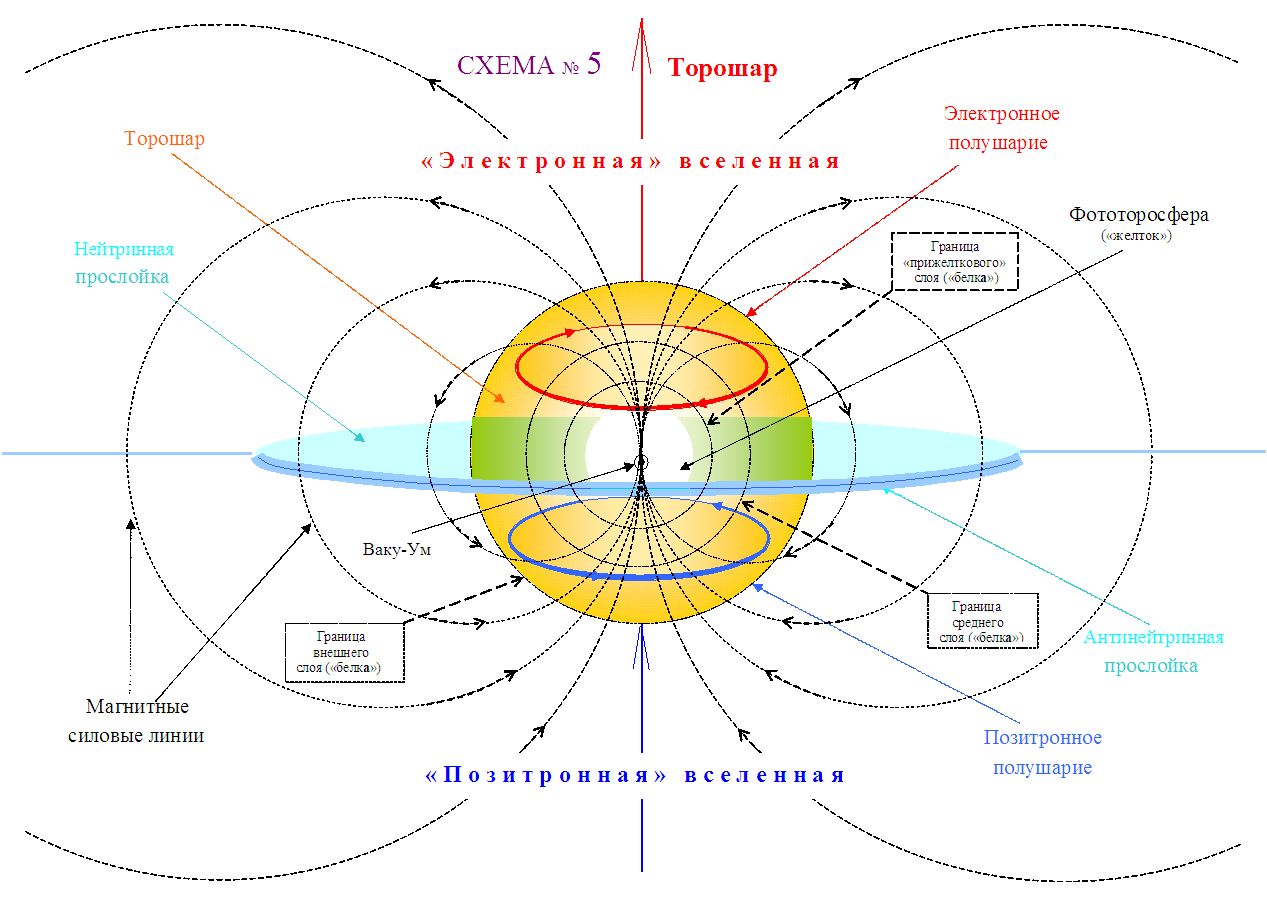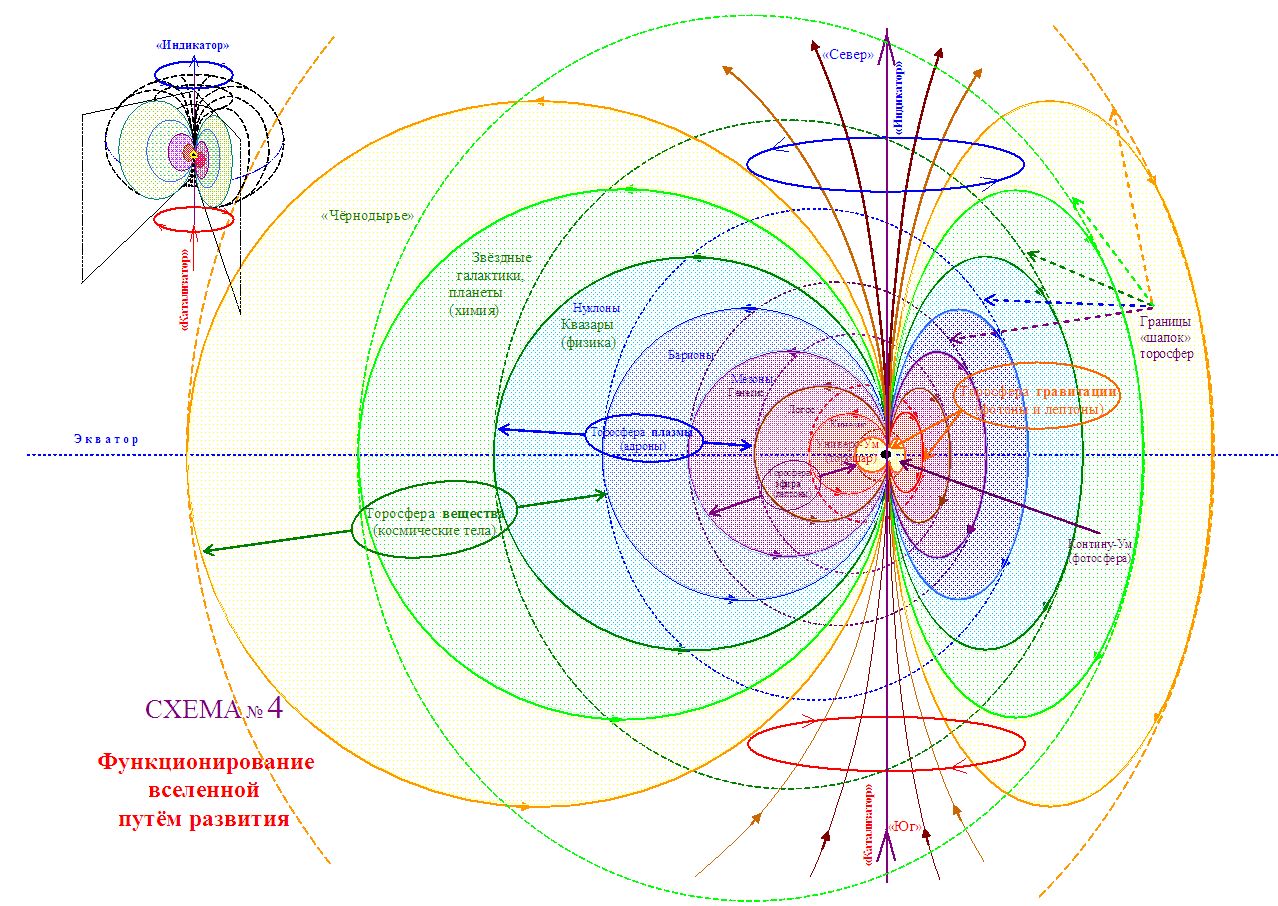 Applications
Now let's apply the knowledge to matter state and work on balance, harmony and resonances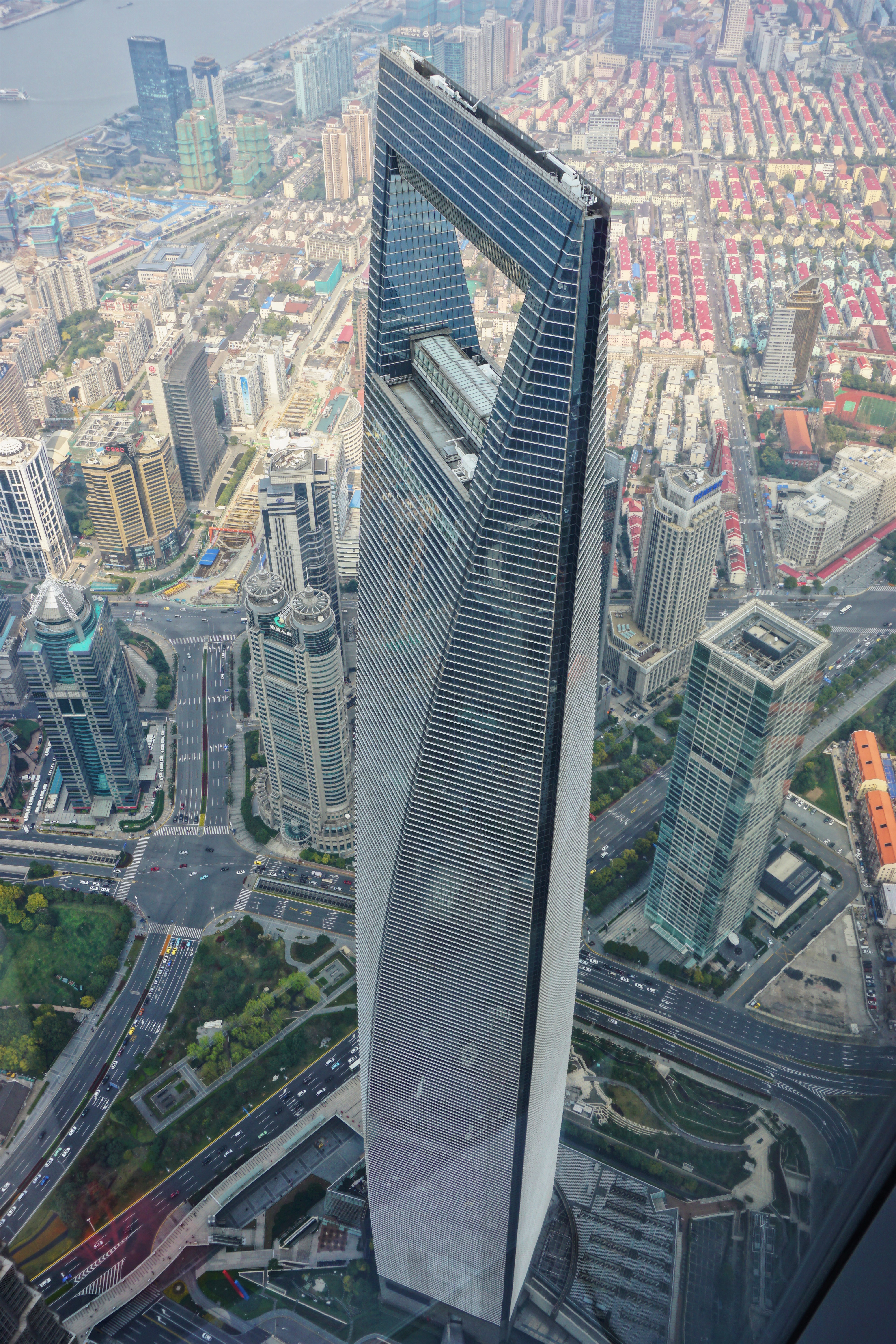 FIRST EXAMPLE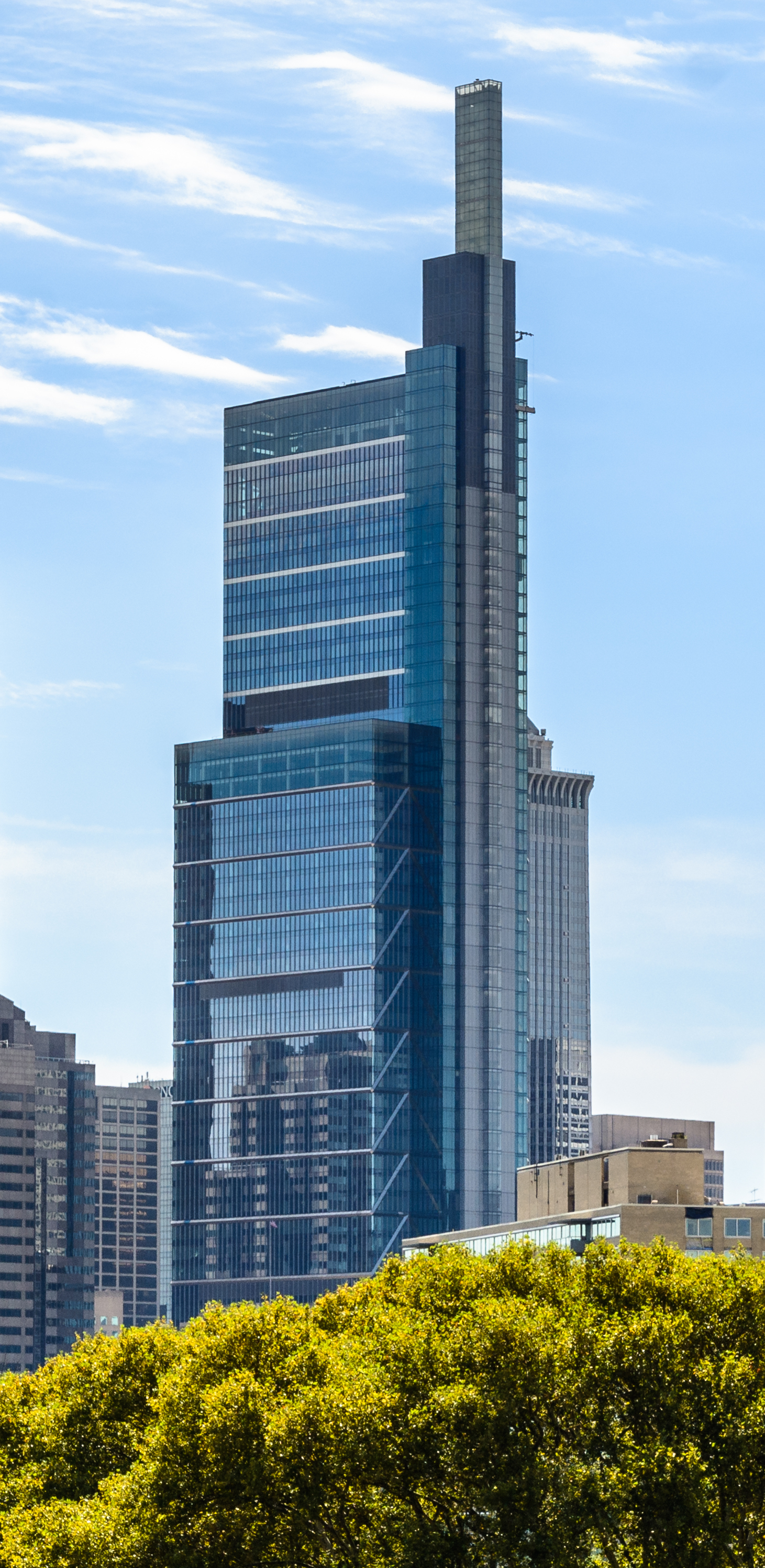 SECOND EXAMPLE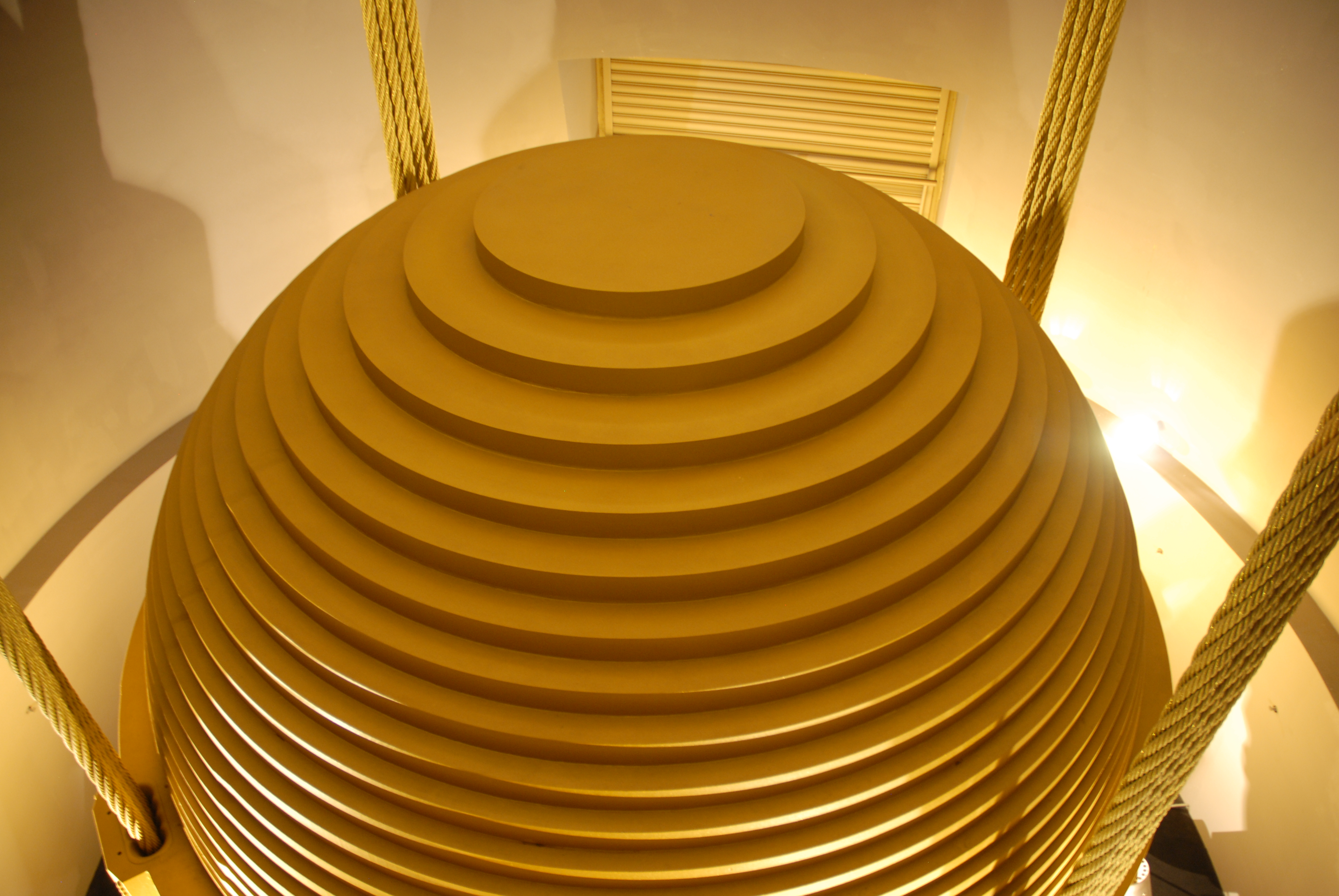 What is this?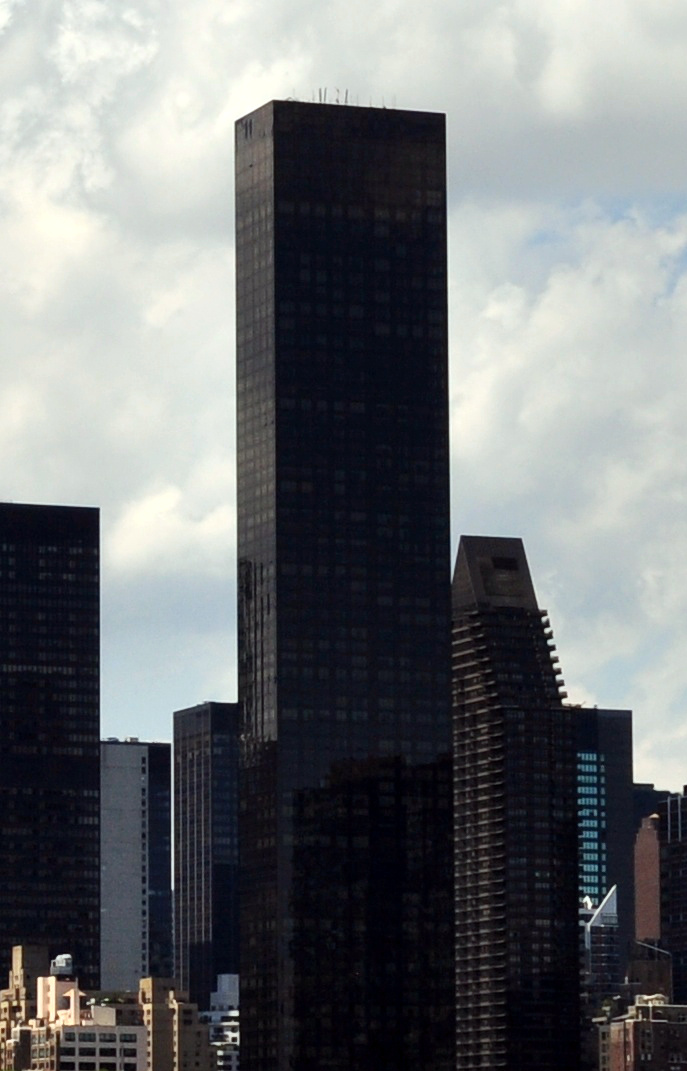 THIRD EXAMPLE
FOURTH EXAMPLE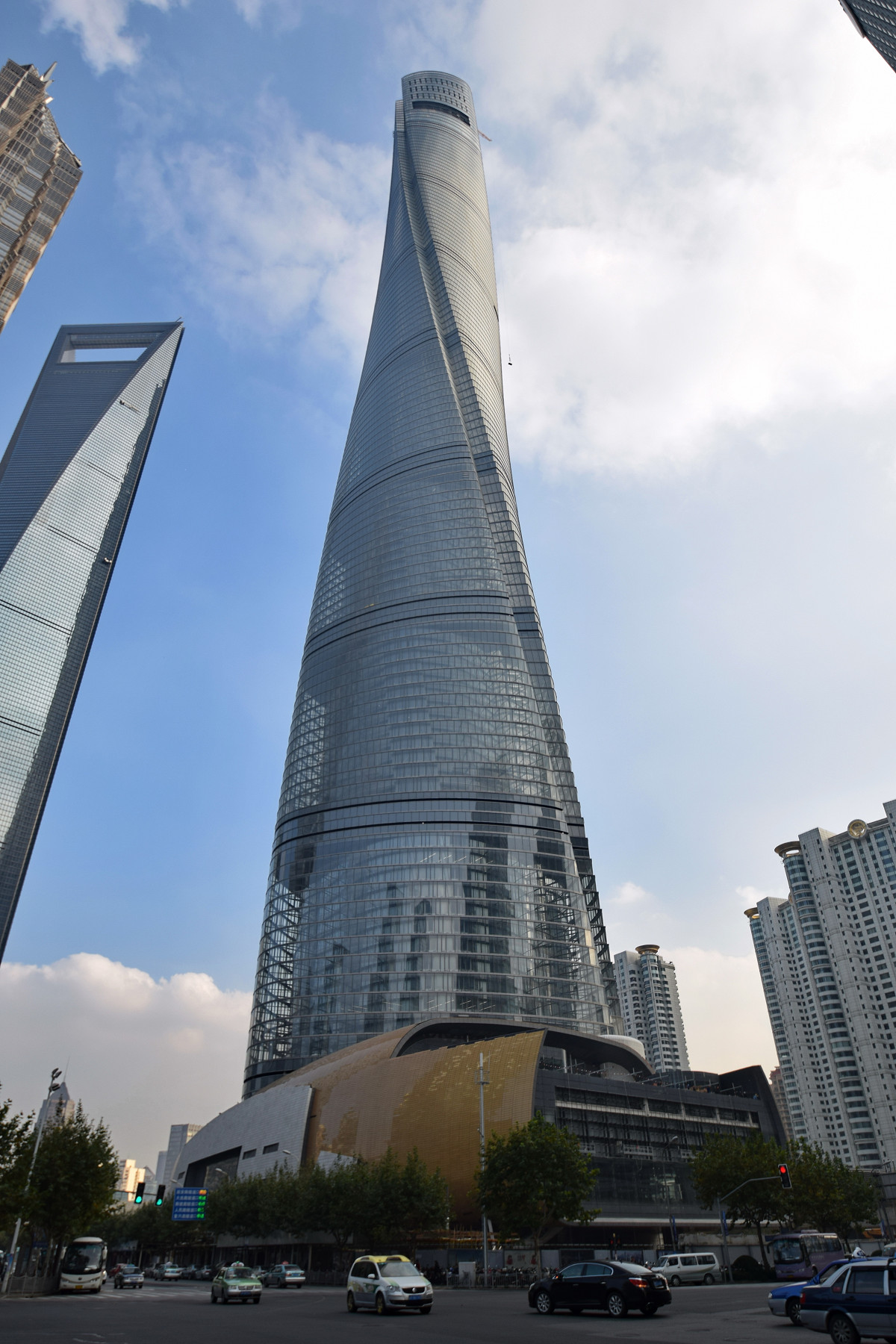 FIFTH EXAMPLE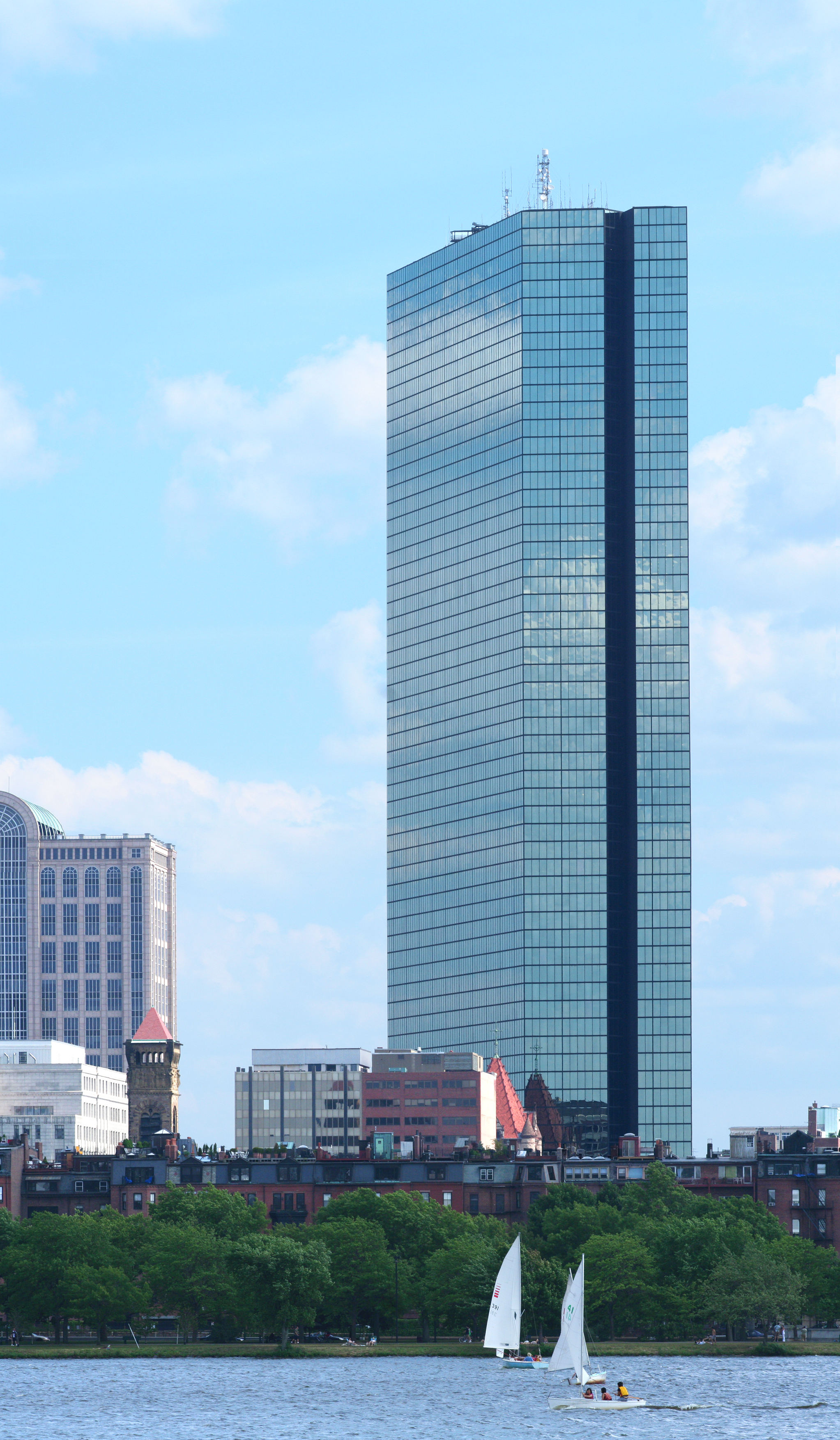 SIXTH EXAMPLE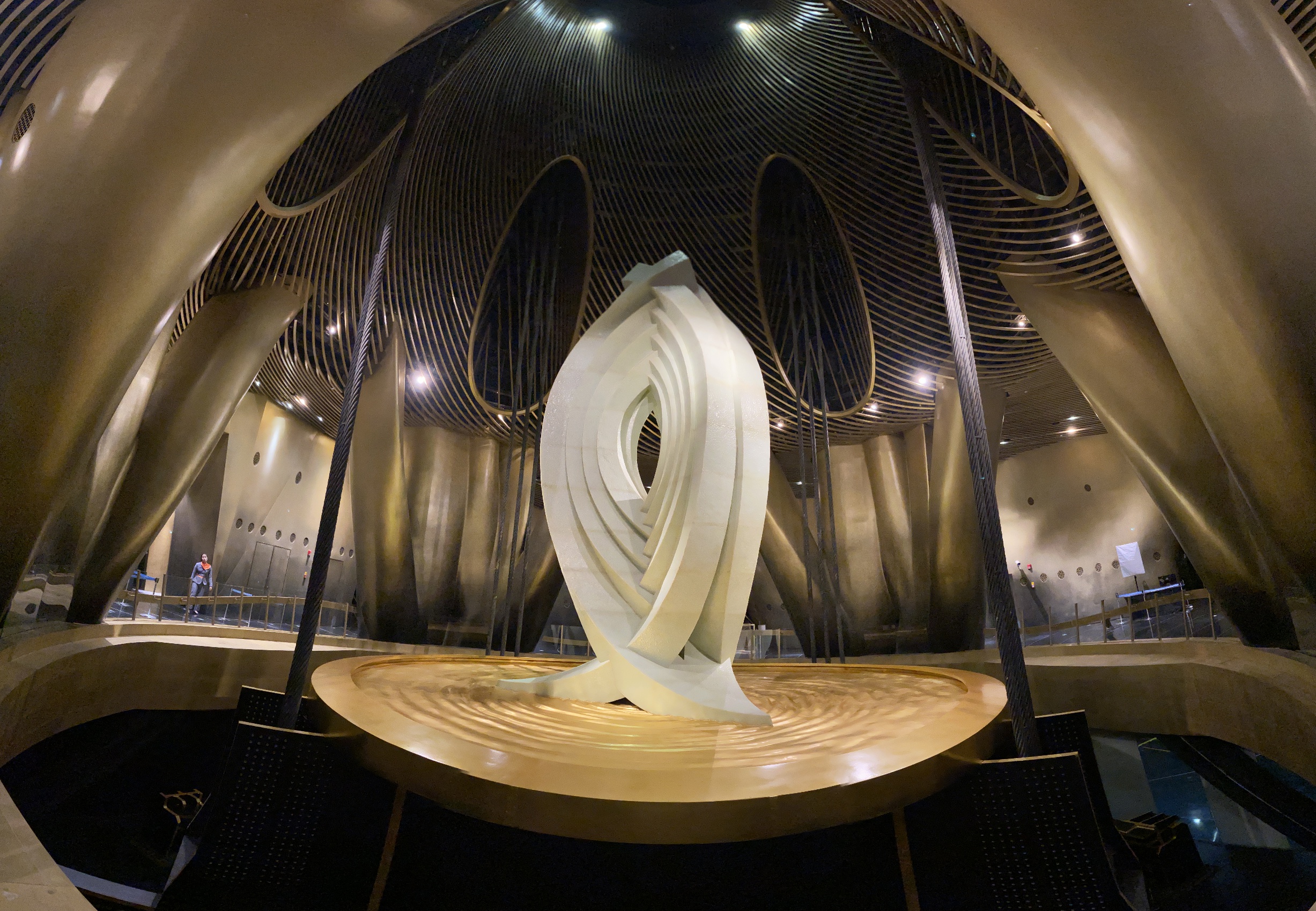 What is this?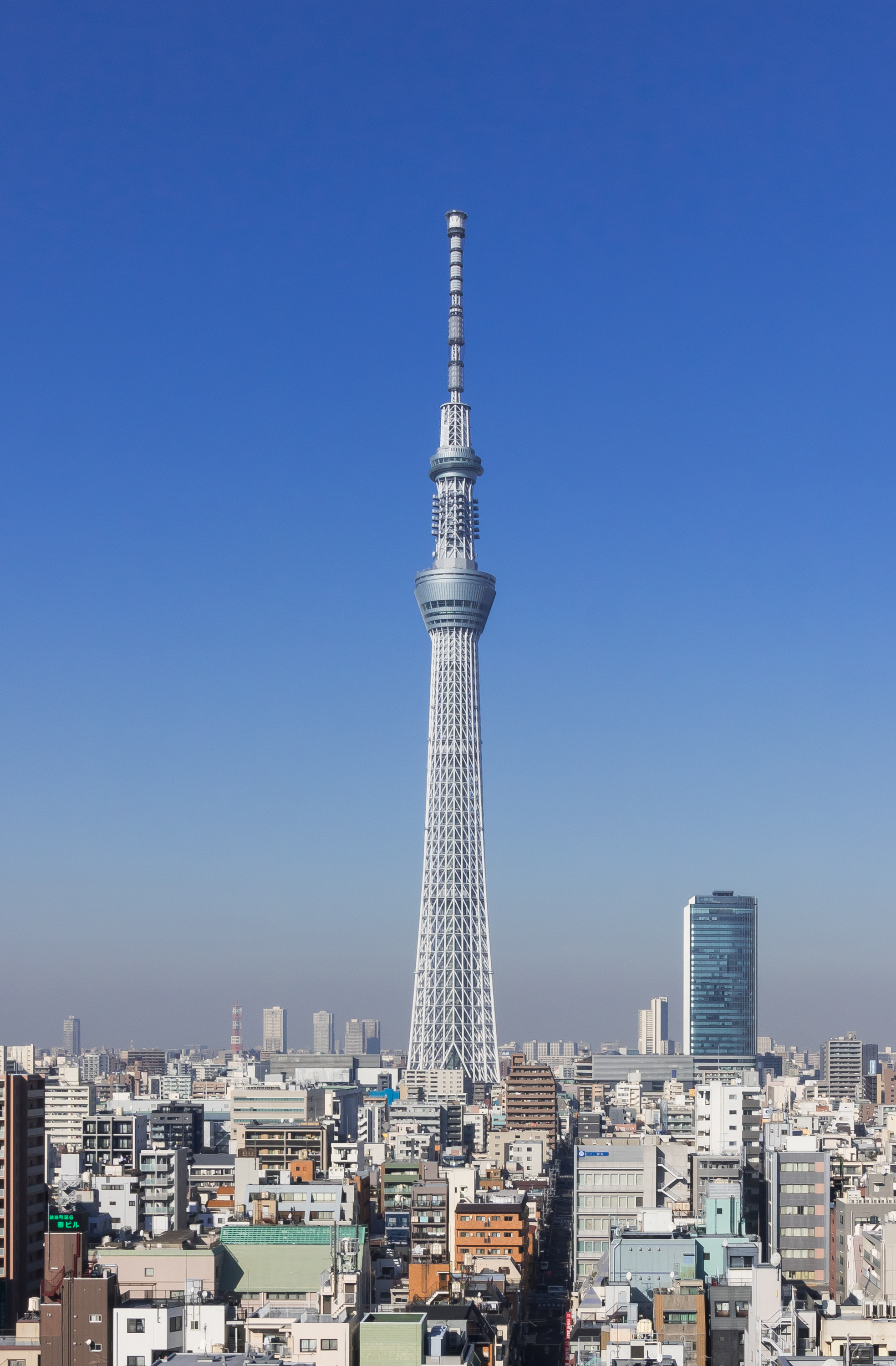 SEVENTH EXAMPLE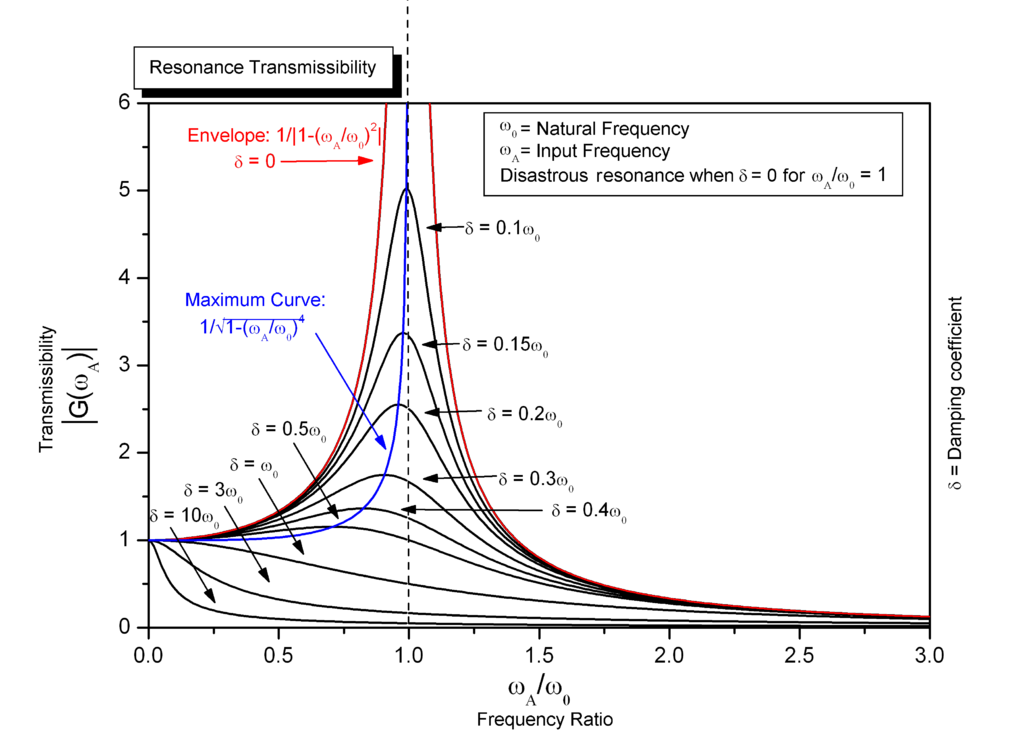 THE LINIT OF UNDERSTANDING. LACK OF UNDERSTANDING = TO DISASTROUS RESONANCE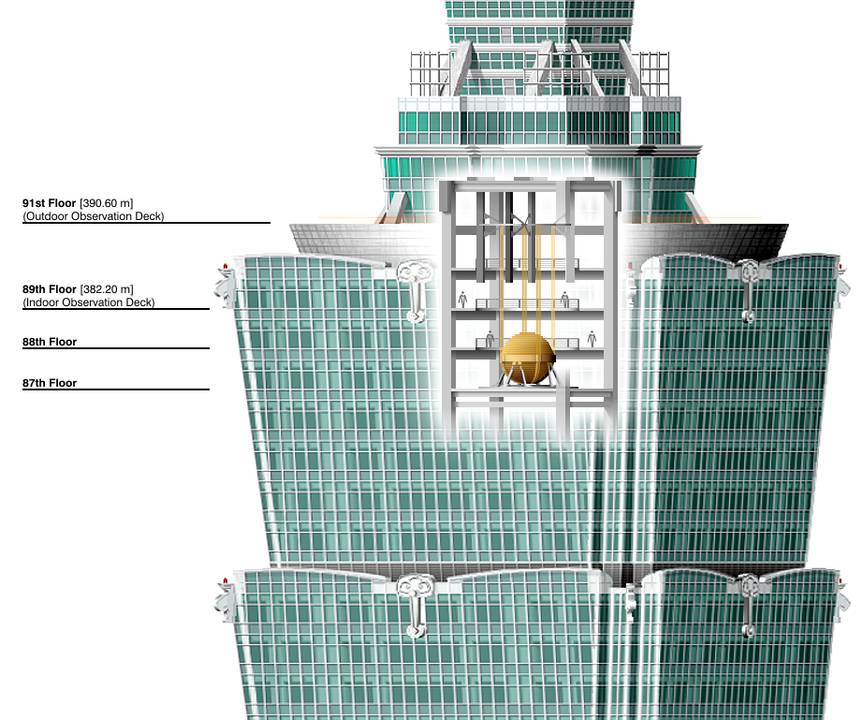 EXPLANATION OF LOBULE PRINCIPLE

EIGTH EXAMPLE
TUNED MASS DAMPER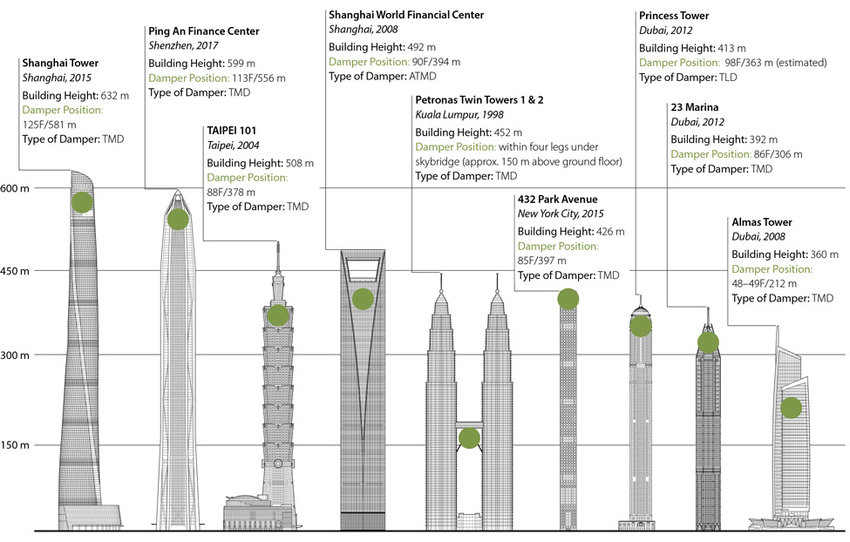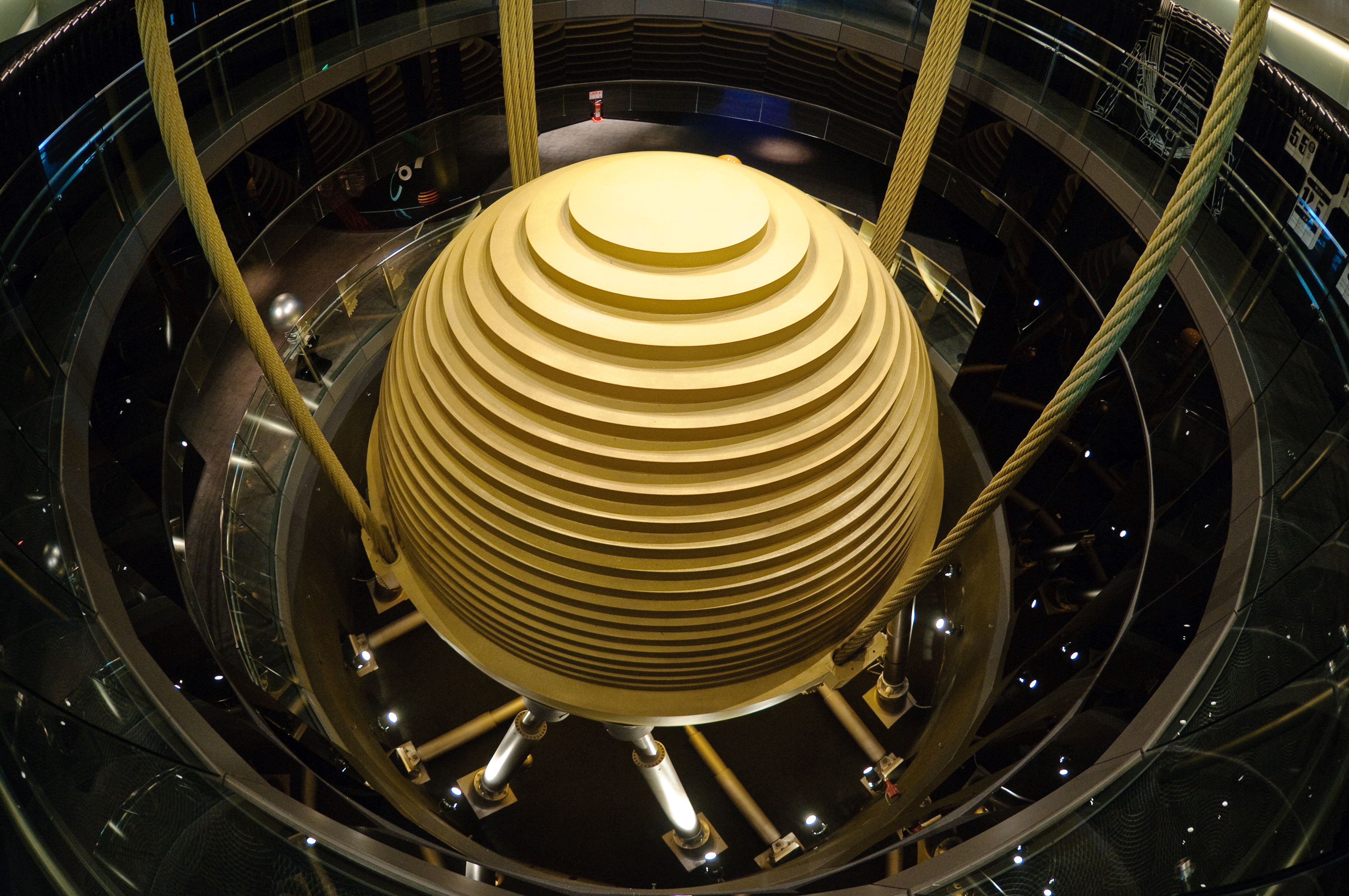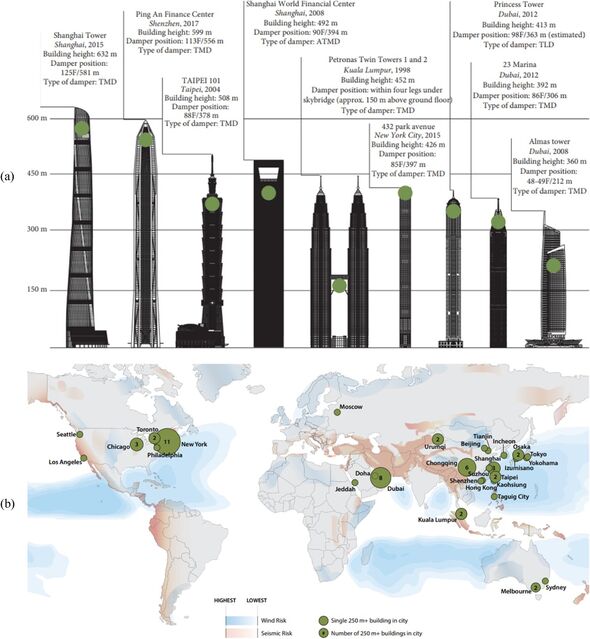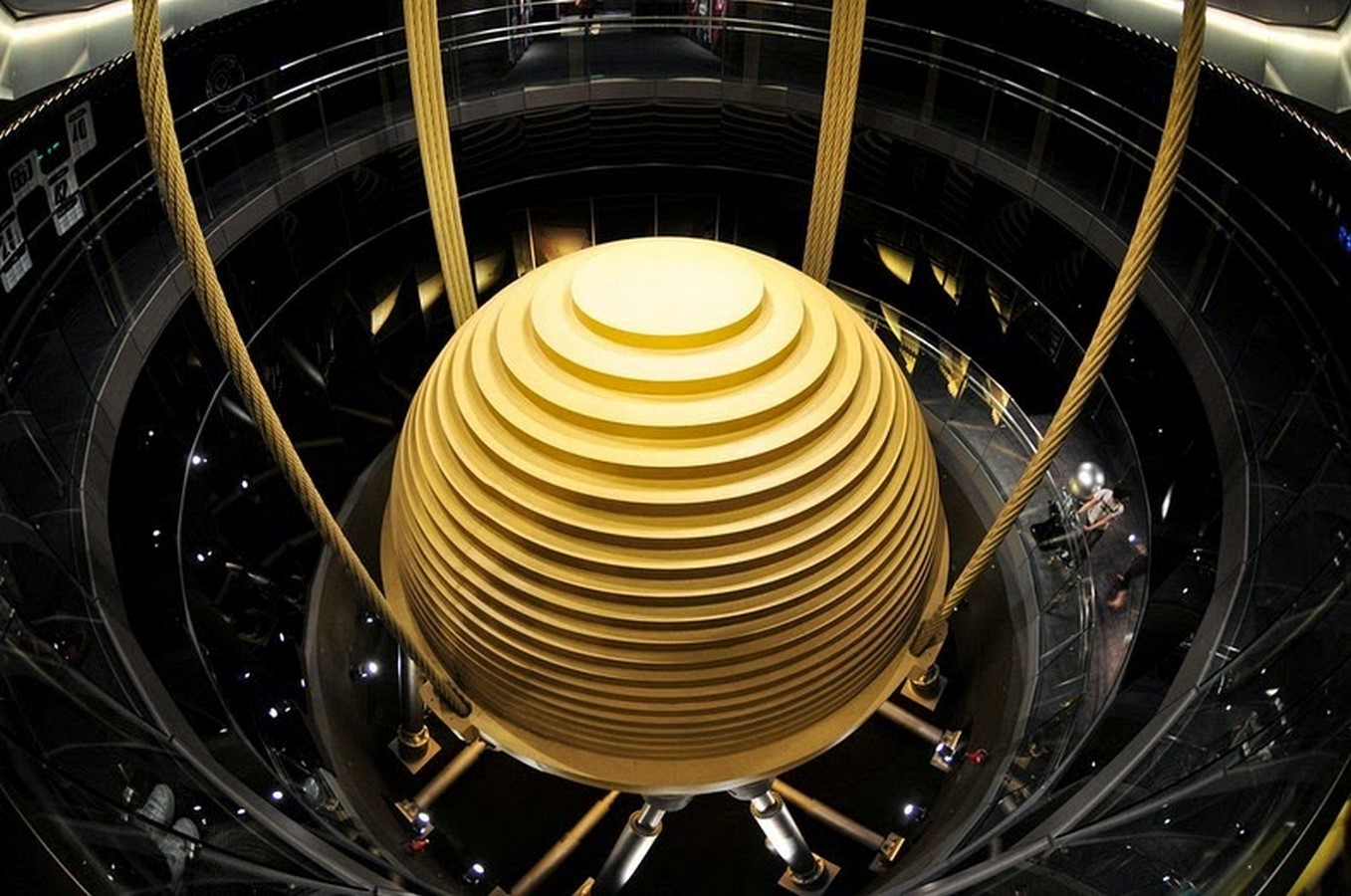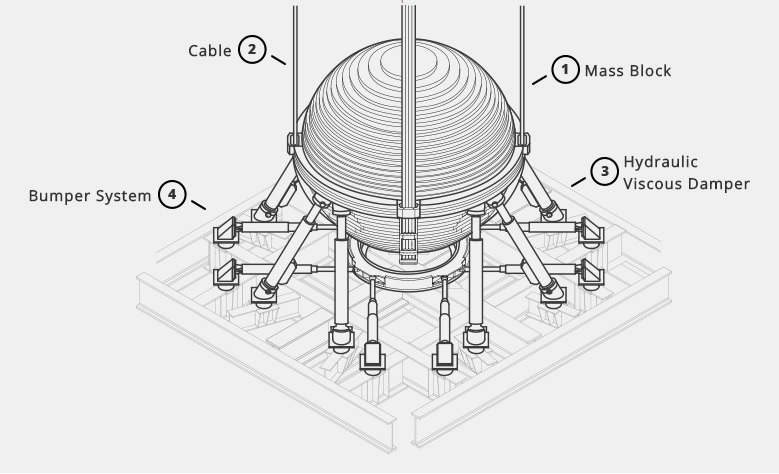 CHANGE..... EXPAND.....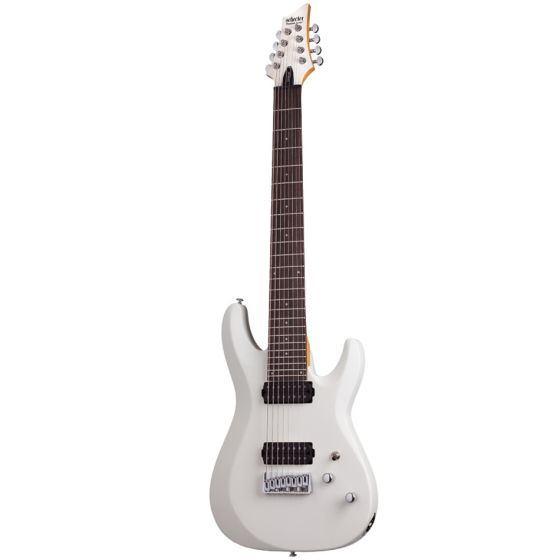 EXPANDING TO 8 STRINGS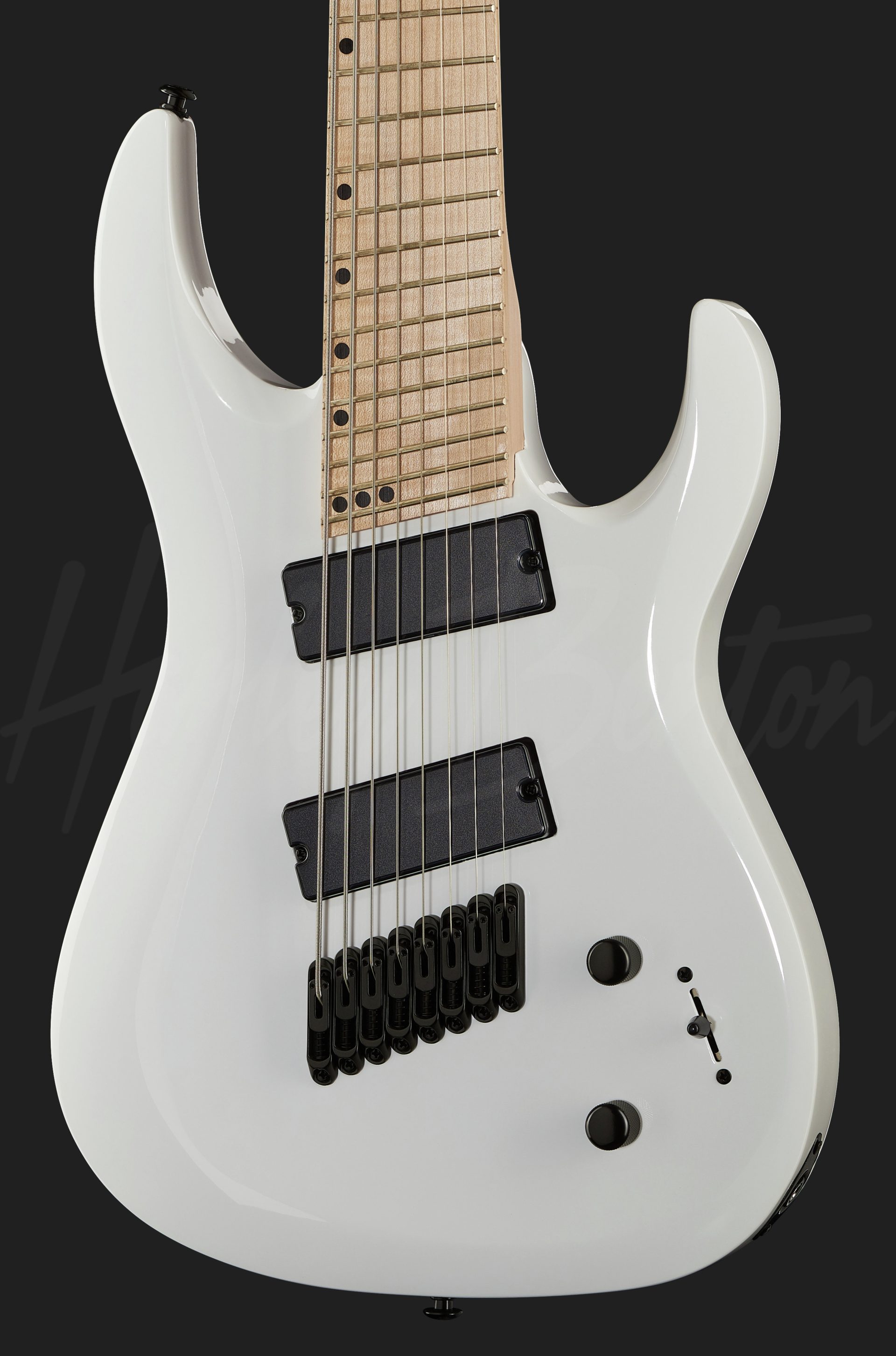 BENDING MATTER

MULTISCALE CONCEPT FAN FRET GUITAR. CURVATURE WITHIN.... 25 TO 27.....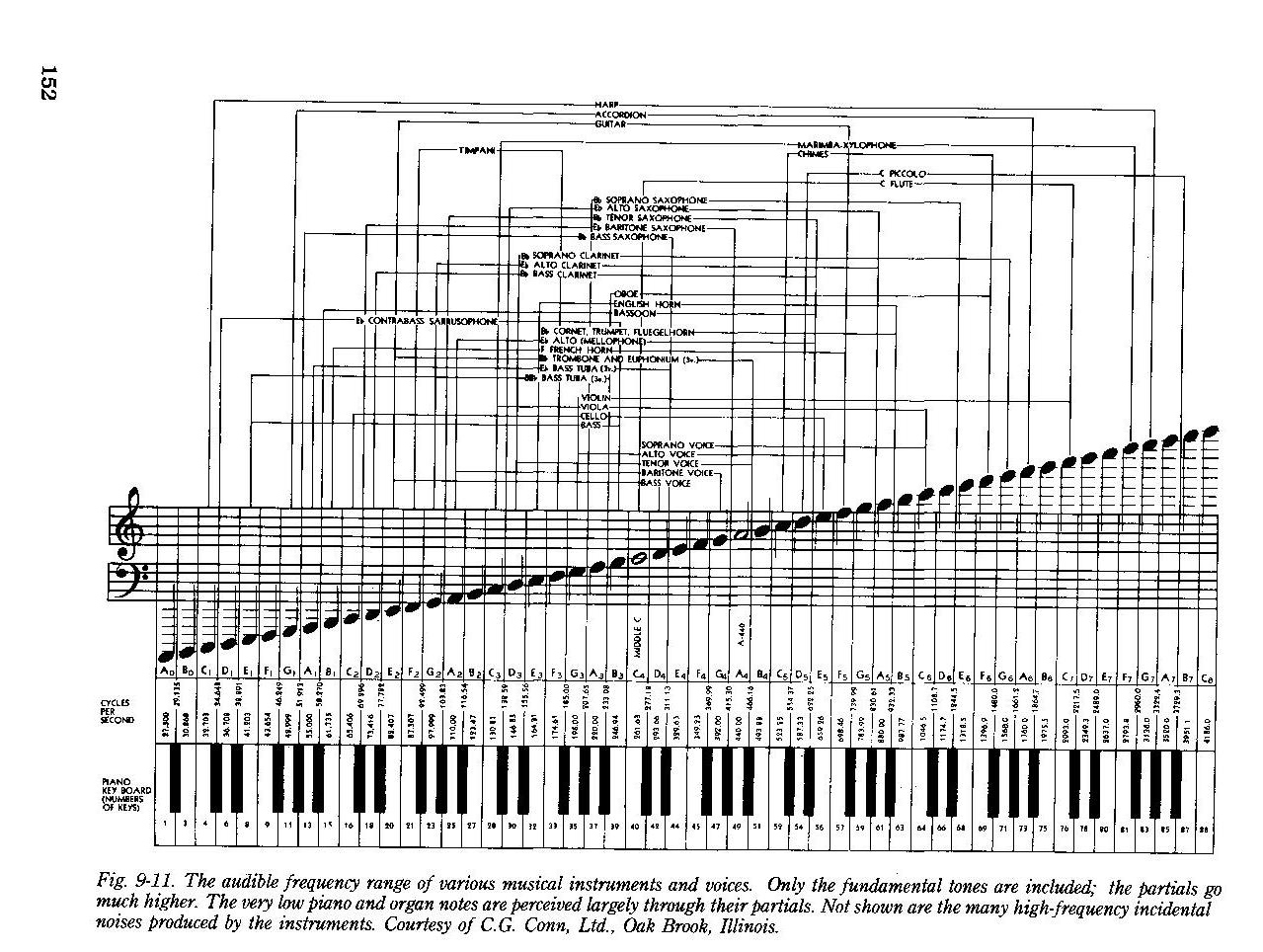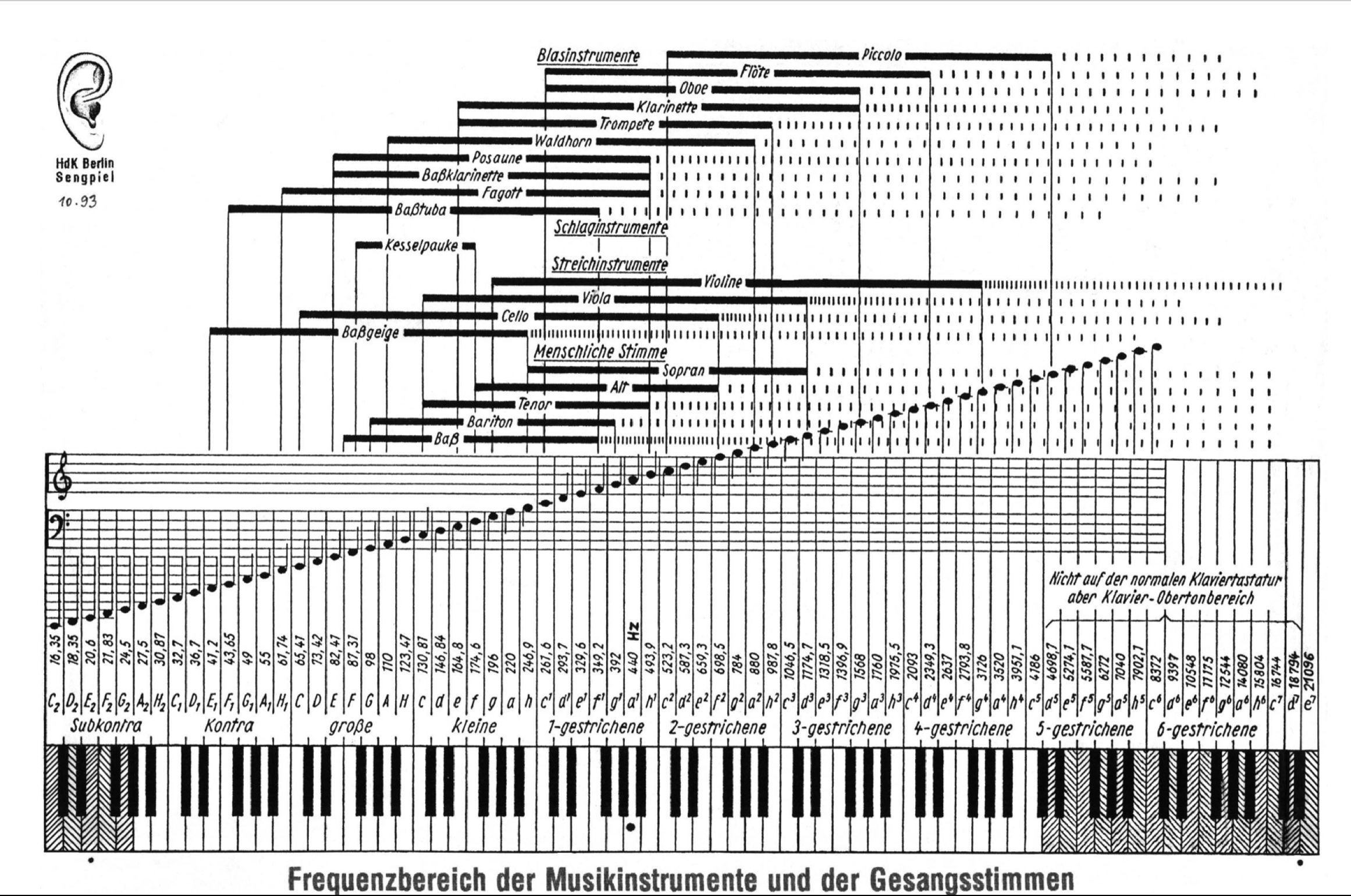 BENDING SOUNDS TO CREATE ORCHESTRAL WORKS. ORDERS OF MAGNITUDE.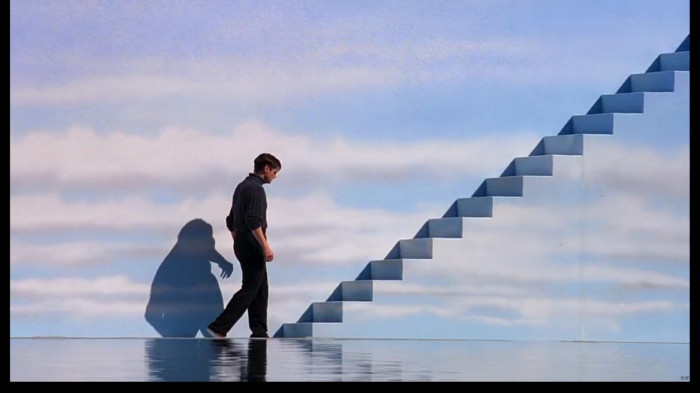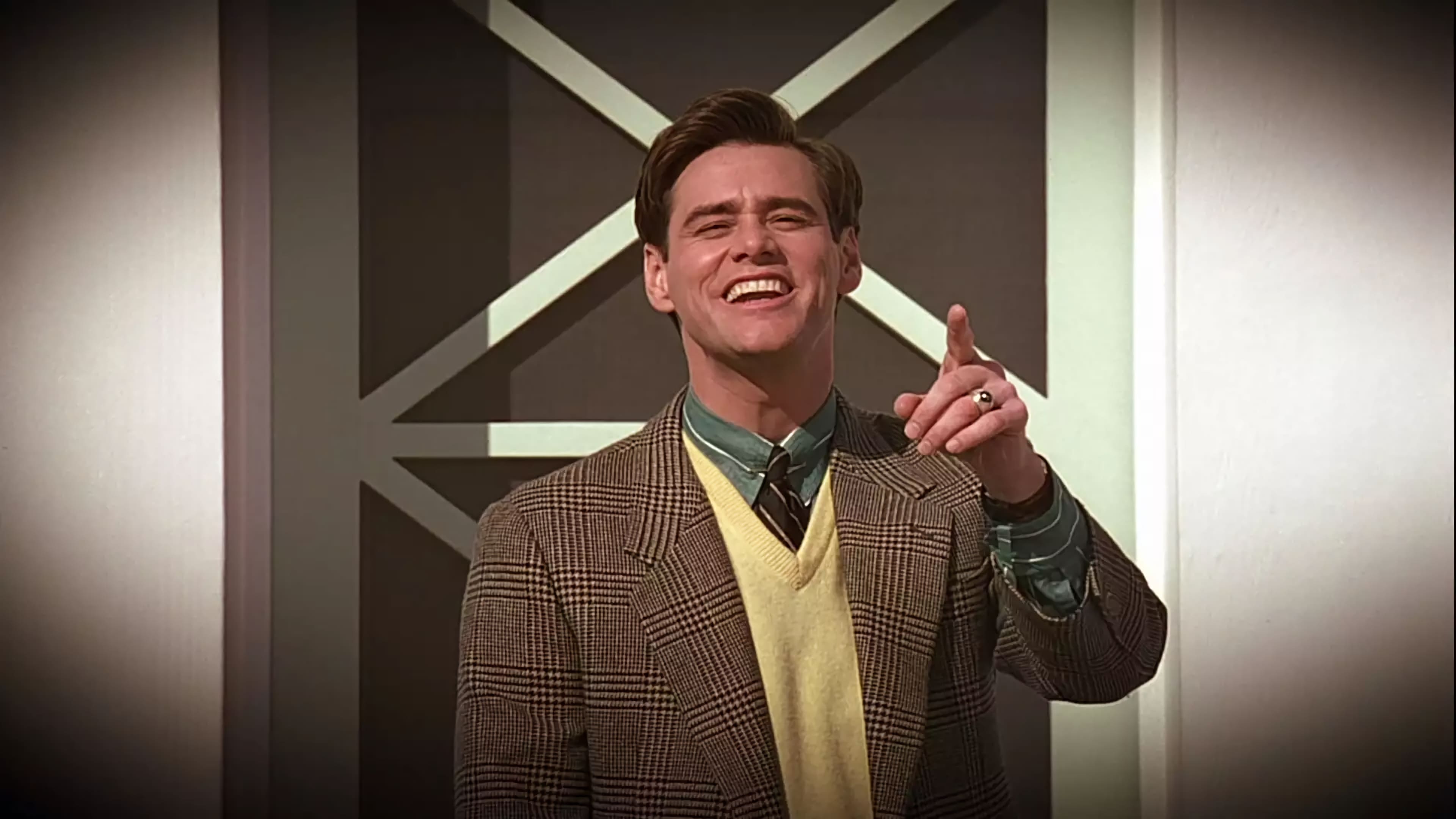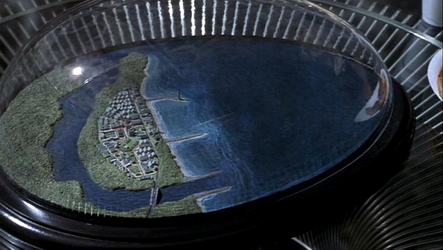 OMG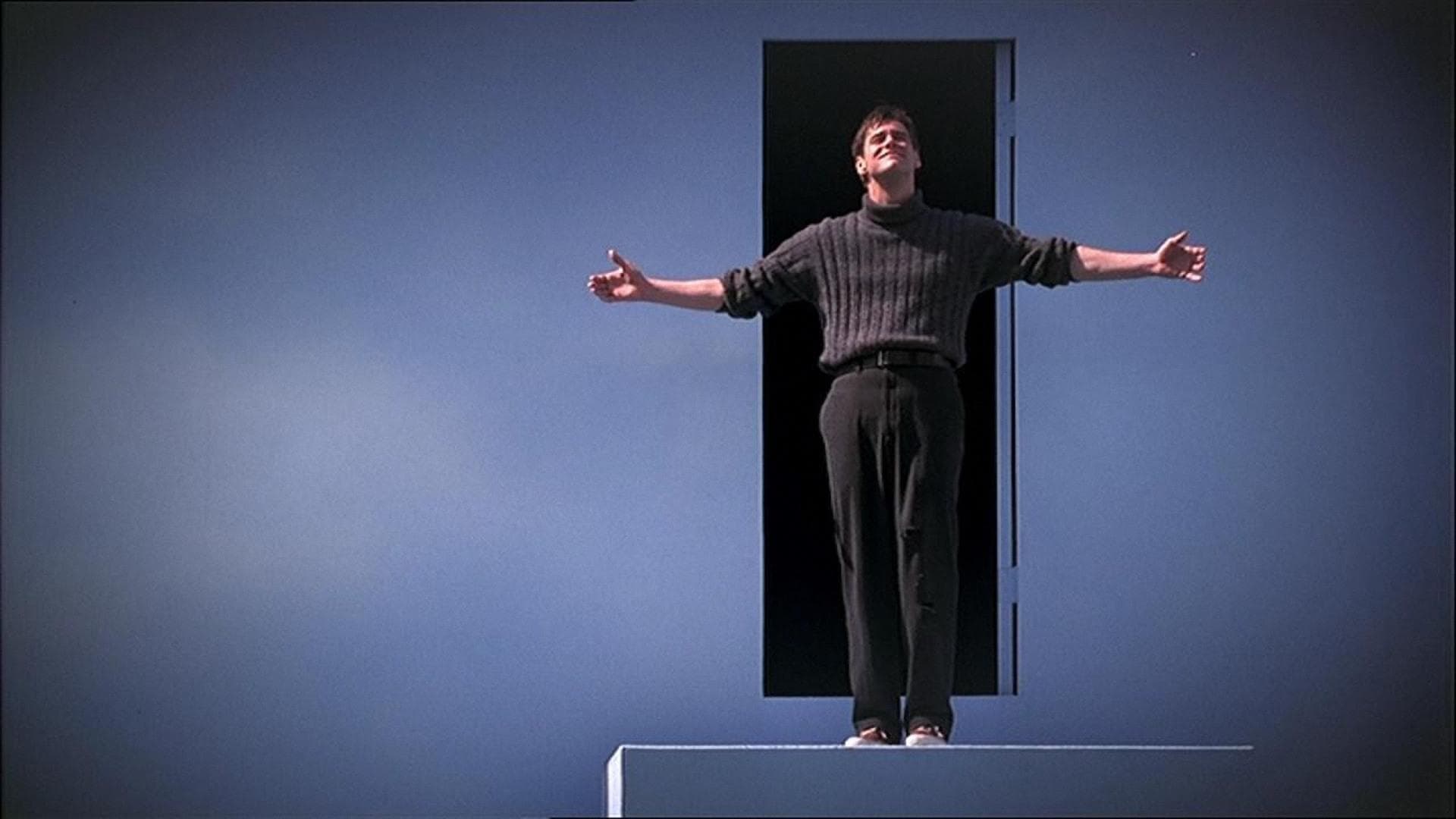 Thank You. Love You...
Video and audio file of the teaching. See it or download it freely.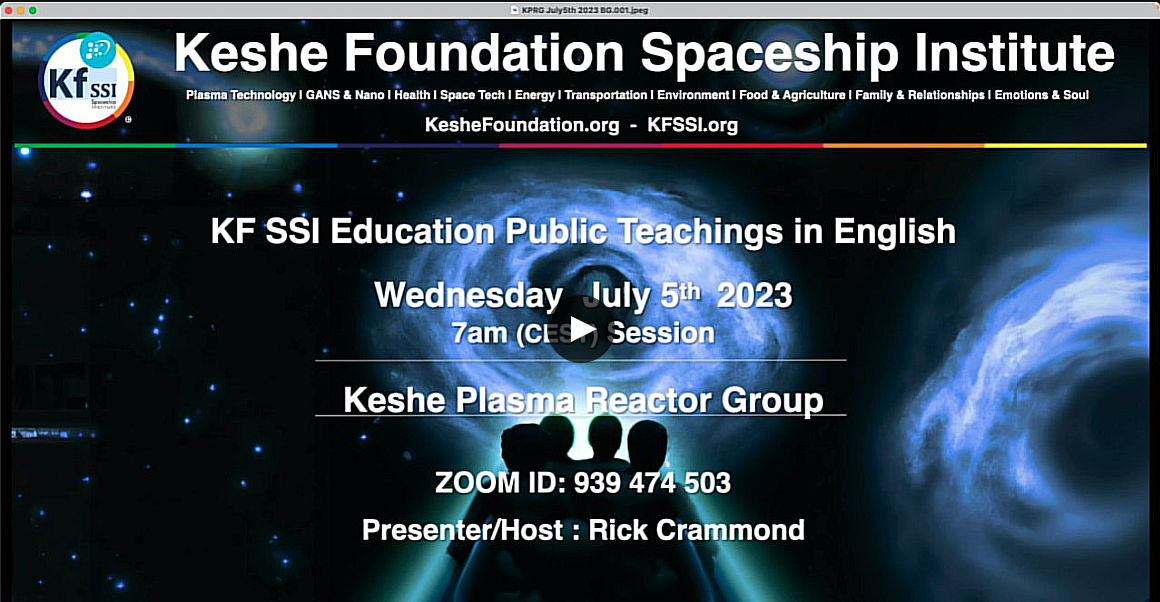 Keshe Plasma Reactor Group July 5th, 2023 VIDEO.mp4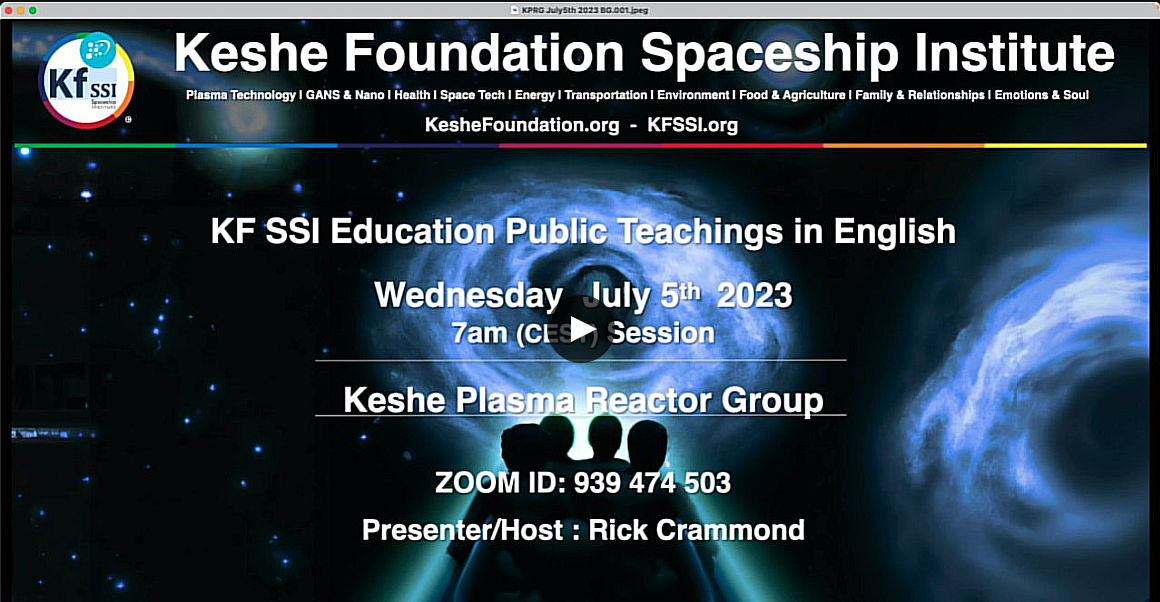 Keshe Plasma Reactor Group July 5th, 2023 AUDIO.m4a
Jedi Simon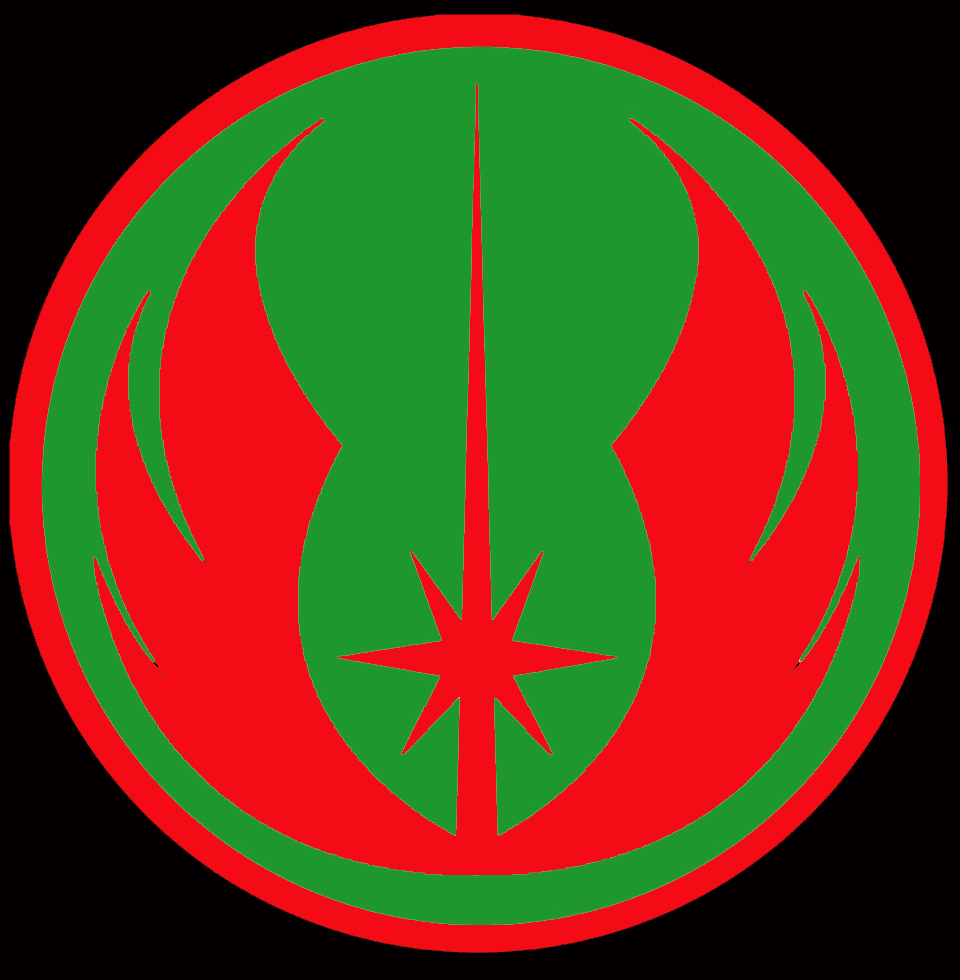 Jedi Path Metaphysical and Alchemical Works
Written and compiled by Jedi Simon for personal and educationl purpose.2023 All rights reserved.
by Jedi Simon and the authors of the included texts, images and drawings recollected here to allow
a better and factual comprehension of concepts, topics, ideas and principles involved in the process.
Many thanks to all the artists that partecipated with their artworks to open up these dimensions.
This is a temporary page created for the teaching. Personal viewing and use only.

All rights reserved