Senses
by Jedi Simon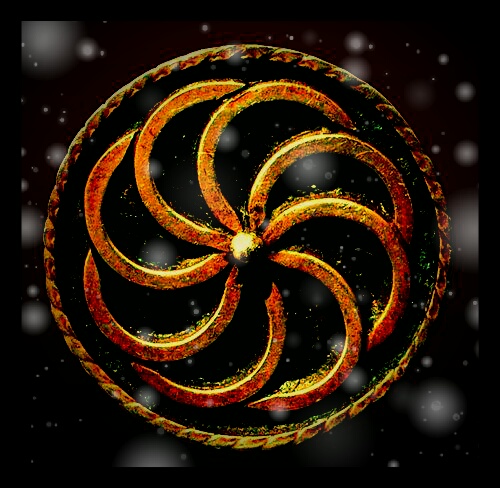 The Jedi Knight keeps in mind every stimulus coming from the sources of sensory knowledge,
consciously and permanently. Every moment, the perceptual channels, receive both internal and external stimuli
by drawing the attention of specific neurons to the different portions of reality, through predetermined conscious systems.
This conscious wareness is called "Focusing", or the activation of Synesthesia, Present and Remote Sensing ( Presence ).
Ideaesthesia, which is Greek for "sensing concepts", on the other hand, shall be based on arguments for introducing
a semantic component and on a proposal how the semantic system contributes to the phenomenon.

Those who are able to sense and fully feel, inner changes as outward, consciously are aware, ( Present ).
It is imperative to categorically know those phenomena that can produce variations in fields, such as to create
constructive or destructive interference or other "proper and improper" conditioning that can produce forcing,
limitation, incapacity, or by means of previously installed sentient programs, trigger multiple consequential responses
of a pre-configured type without the host being fully aware of them. Placing our attention on "automatic cloned reiteration responses"
in service within standard thought, should help to filter out protocoled answers that are peculiar to the "egregore" and not to the "being
itself".
So, by fixing our mind and attention, conscious awareness and presence on multiple "streams of consciousness", We shall
be able to reach "Non locality", being Conscience, not only placed within, or limited by the physical body, but acting within dimensions
that are not related to space zones, time frame, cycle range. Constantly focusing attention, shall offer the Jedi ( Yogi ) the possibility
to reach, get in touch, merge and partecipate. These is a partial list. Once We activate our senses, end elevate them to a higher order
of perception, "Siddhies" shall appear. Siddhi (Sanskrit: siddhi; fulfillment, accomplishment) are spiritual, paranormal, supernatural,
or otherwise magical powers, abilities, and attainments that are the products of spiritual advancement through sādhanās such as
meditation and yoga. The term ṛddhi (Pali: iddhi, "psychic powers") is often used interchangeably in Buddhism.
Here is, within the physical approach, a partial list to these functions, most of the time, partially or totally missed.

1 TACT

2 SCENT, SMELL

3 SIGHT, VIEW

4 TASTE

5 HEARING

6 SIXTH SENSECINESTESIC MOVIMENT (radial, linear, speed.... )

7 EQUILIBRIUM

8 ELECTROMAGNETIC FIELD SENSING

9 SENSE OF TIME

10 SENSE OF SPACE

11 VISCERAL PERPERATION (hunger, satiety, thirst... )

12 PAIN, PLEASURE, ITCHING

13 THERMAL SENSATION

14 INTUITION

15 WEIGHT AND LIGHTNESS

16 SIZE (mastery, clumsy... )

17 TELEPATHY (Resonance, rhythm, tune, induction, empathy )

18 ORDER, SIZE, MEASURE, DIMENSION, RELATIVE POSITION

19 MNEMONICA (Analytic, Experiential, Deductive, Analog, Coincident )

20 SENSE OF INSTINCTIVE ANIMAL BEHAVIOR

21 TIMPANIC PRESSURE, SKIN PERCEPTION, ELECTRICAL SENSIBILITY

22 SENSE OF BEING

23 NOURISHMENT AND WELL-RESENTED SENSE

24 PERCEPTUAL GAP (Blind zones, deficiencies, holes, invisibility, commanded, programmed, camouflage... )

25 SENSE OF LACK, MISSING, EMPTINESS, LOSS

26 SENSE OF APPING AND INSODDISFATMENT

27 SENSE OF RELIEF

28 SENSE OF WONDER

29 FREEDOM SENSE

30 SENSE OF HUMOR

31 GUILT

32 SENSE OF ATTRACTION AND REPULSION

33 ELEVATION SENSE AND GRAVITATIONAL FALL ( DEPRESSION )

34 ACCELERATION AND DECELERATION SENSE

35 SENSE OF THE PRINCIPLE AND END

36 SENSE OF TRUE AND FALSE, CORRECTNESS

37 SENSE OF RESPECT

38 SENSE OF INADEQUACY

39 MORAL SENSE, ETHICAL, FASHION, PROTOCOL

40 SENSE OF MODESTY

41 CINESTESIC MOVIMENT (radial, linear, speed.... )

42 COMMON SENSE

43 SENSE OF USEFULNESS OR UNUSEFULNESS

44 SENSE OF HELPLESSNESS

45 SENSE OF OMNIPOTENCE

46 SENSE OF CLEANLINESS

47 SENSE OF ORDER, PERFECTION

49 SENSE OF DISEASE, ILLNESS ( BODY, MIND, SOUL )

50 SENSE OF SHAME

51 SENSE OF NOCICEPTION ( PSYCOLOGICAL PAIN )

52 SENSE OF FISICAL PAIN

53 SEXUAL STIMULATION


First 5 senses are called Aristotelian senses. What is referred to internal sensing, shall be related to Interoception.
54 Chronoception

55 Agency

56 Familiarity

57 Recognition

58 Memory

59 Confutation

60 Vector Sensations
Here starts "Hyperesthesia" ( up to 120 ) and then "Synesthesia" ( more than 200 ).
Silence, enables....
What if.... you were the bubble.......????? Being in a bubble, does take some time..... nevertheless......