0
JEDI simon says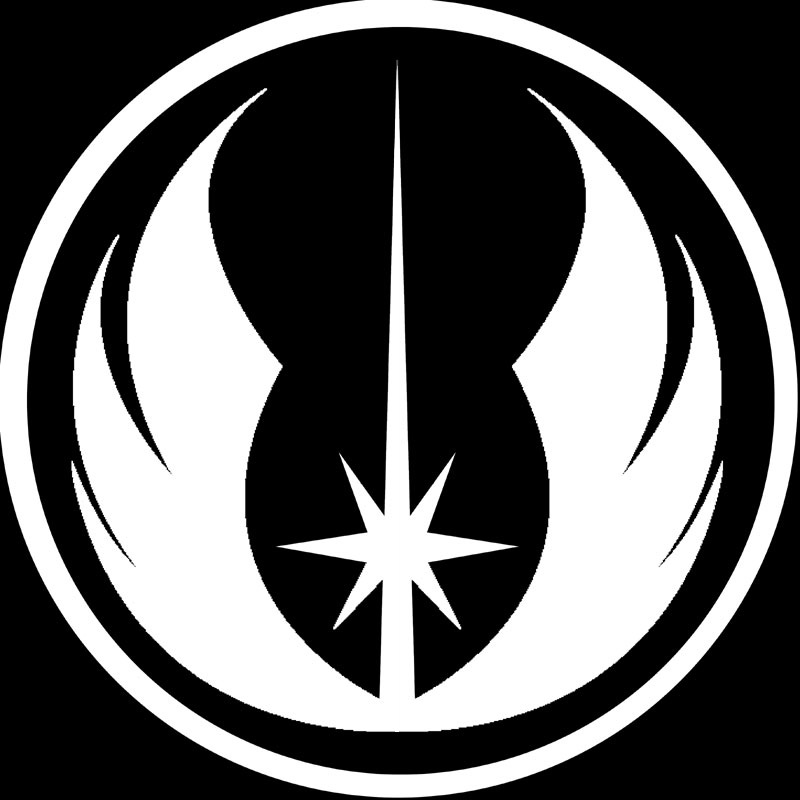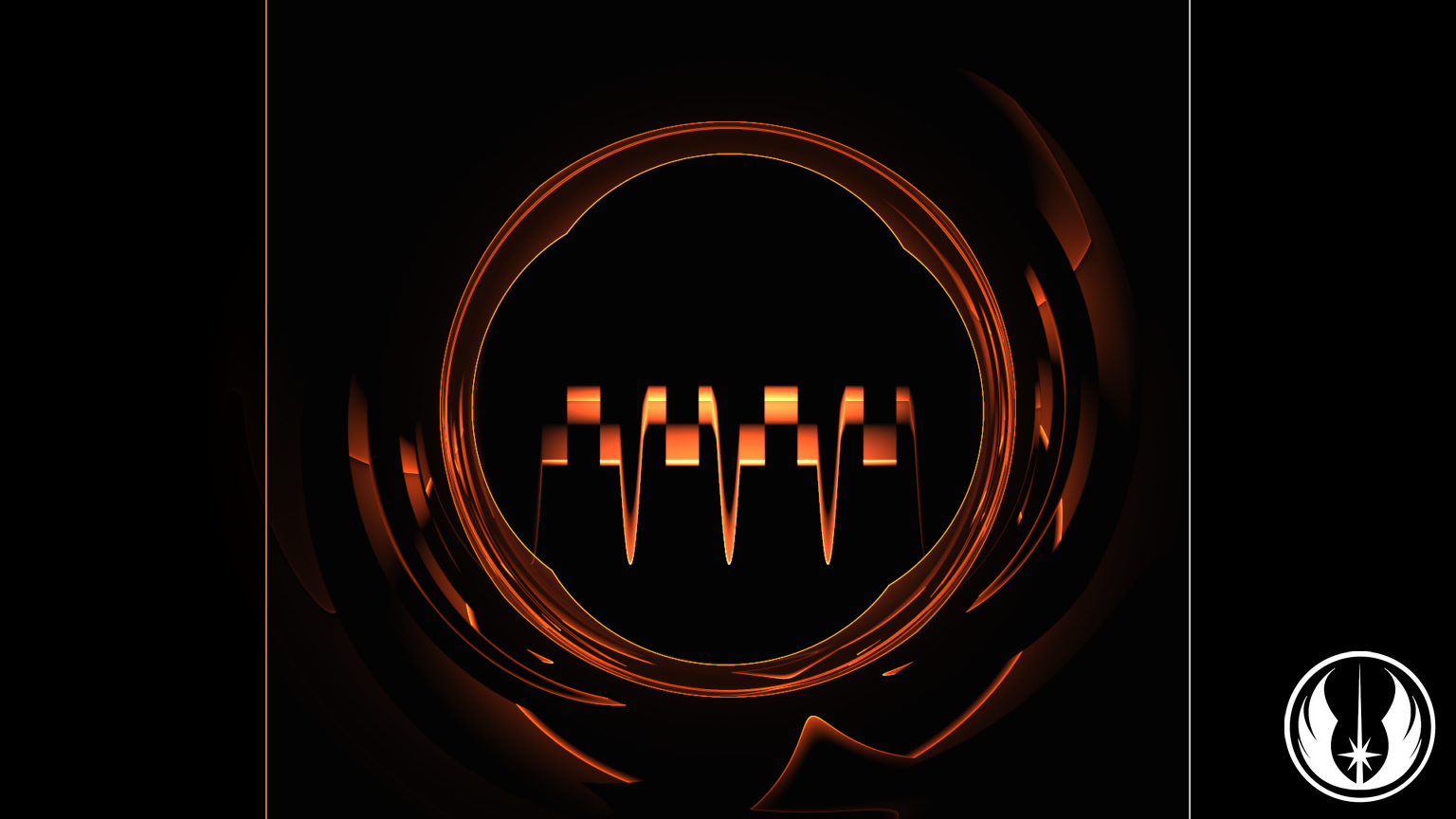 Name of God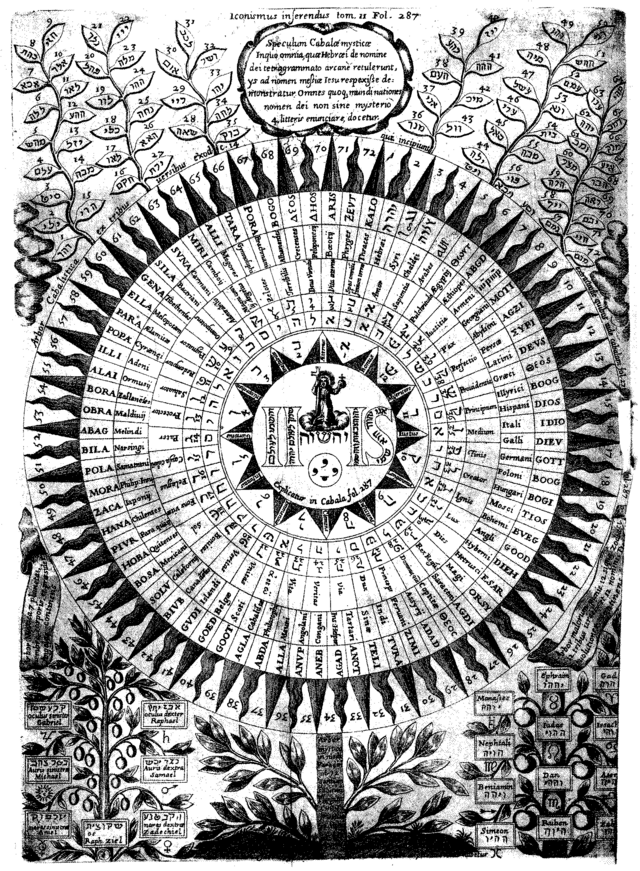 72 names of God based on 4 letters ( law reactors )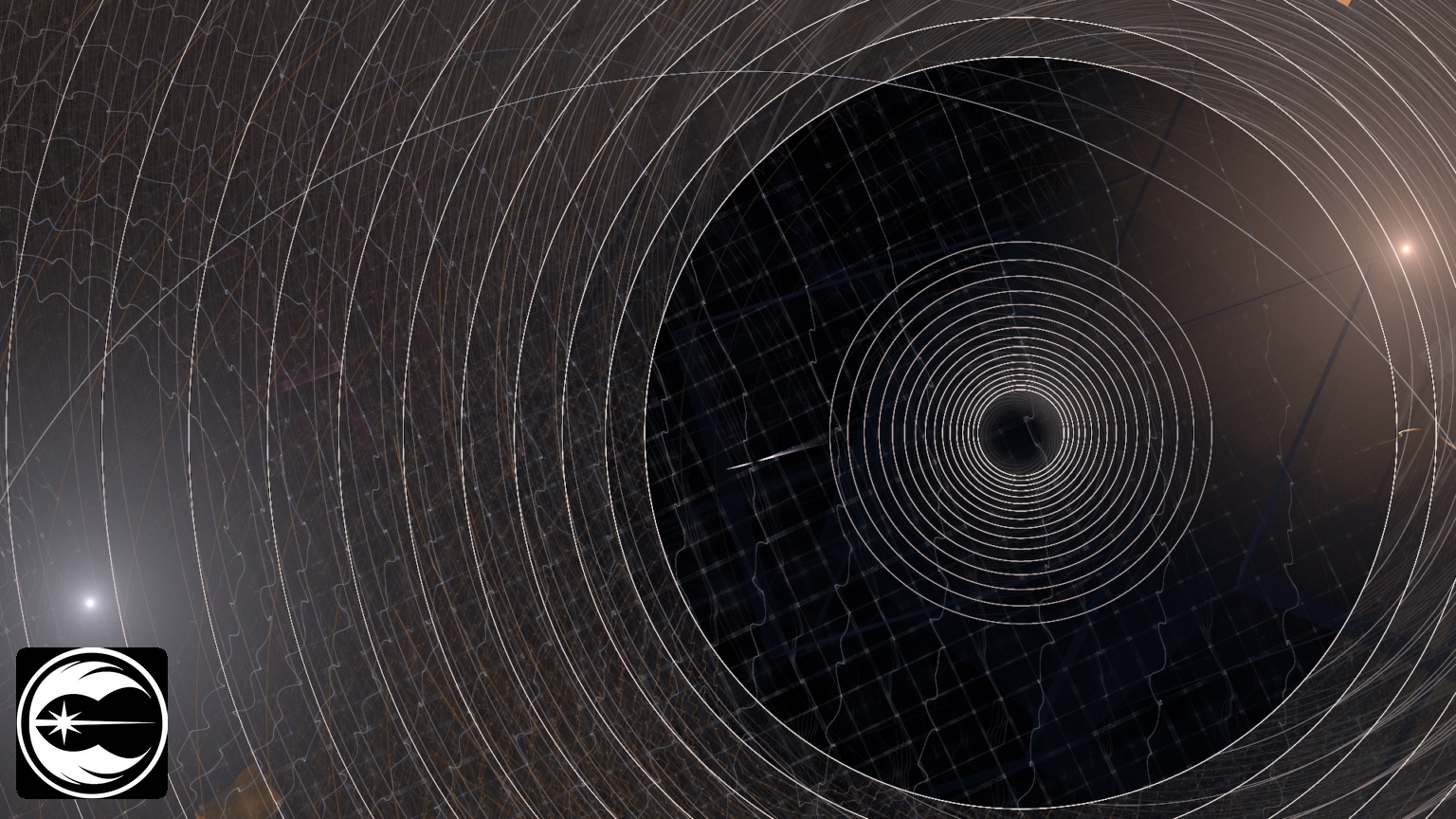 arranged Fields : portal opening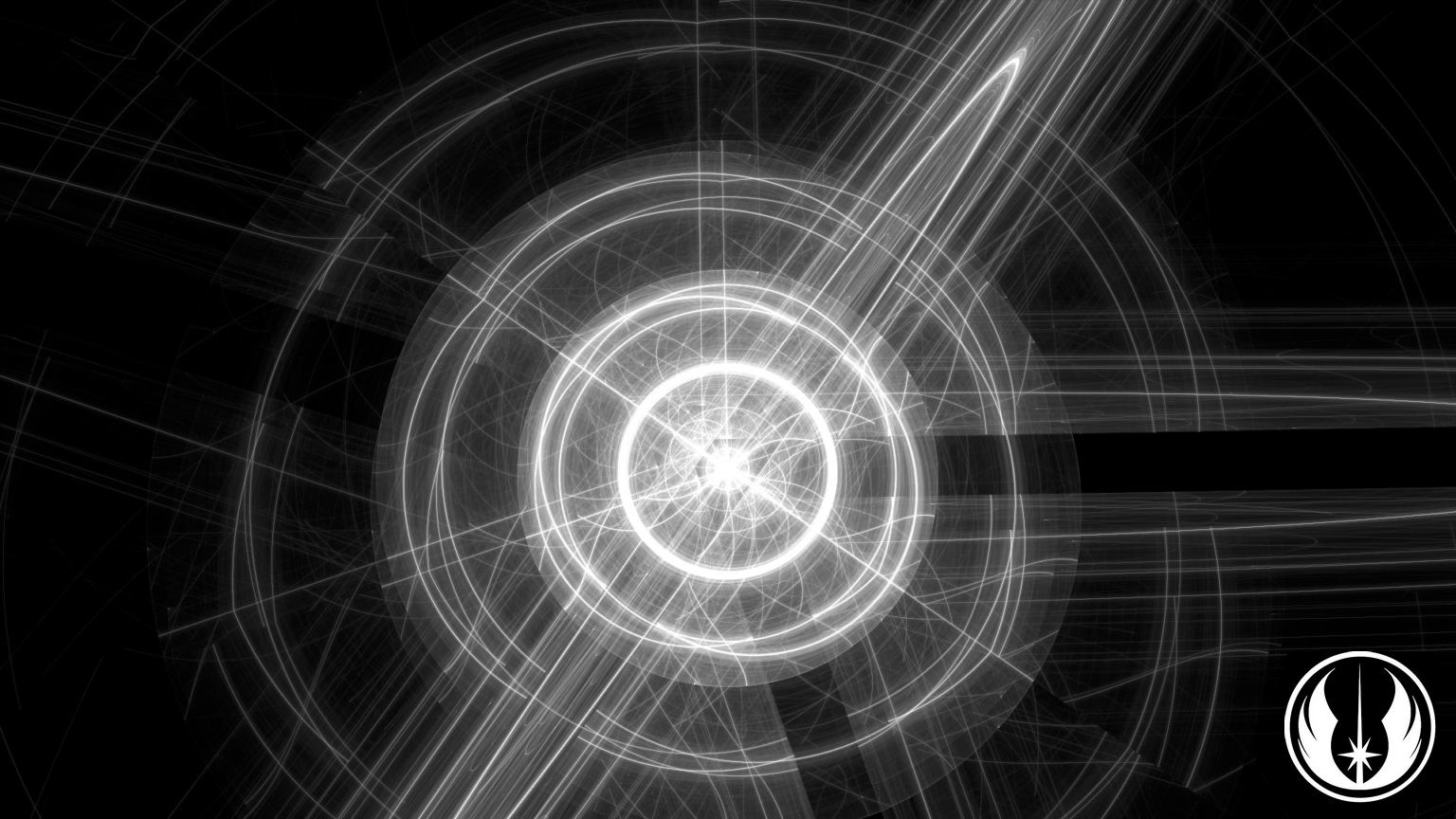 4 field portal opening : theoretical calculation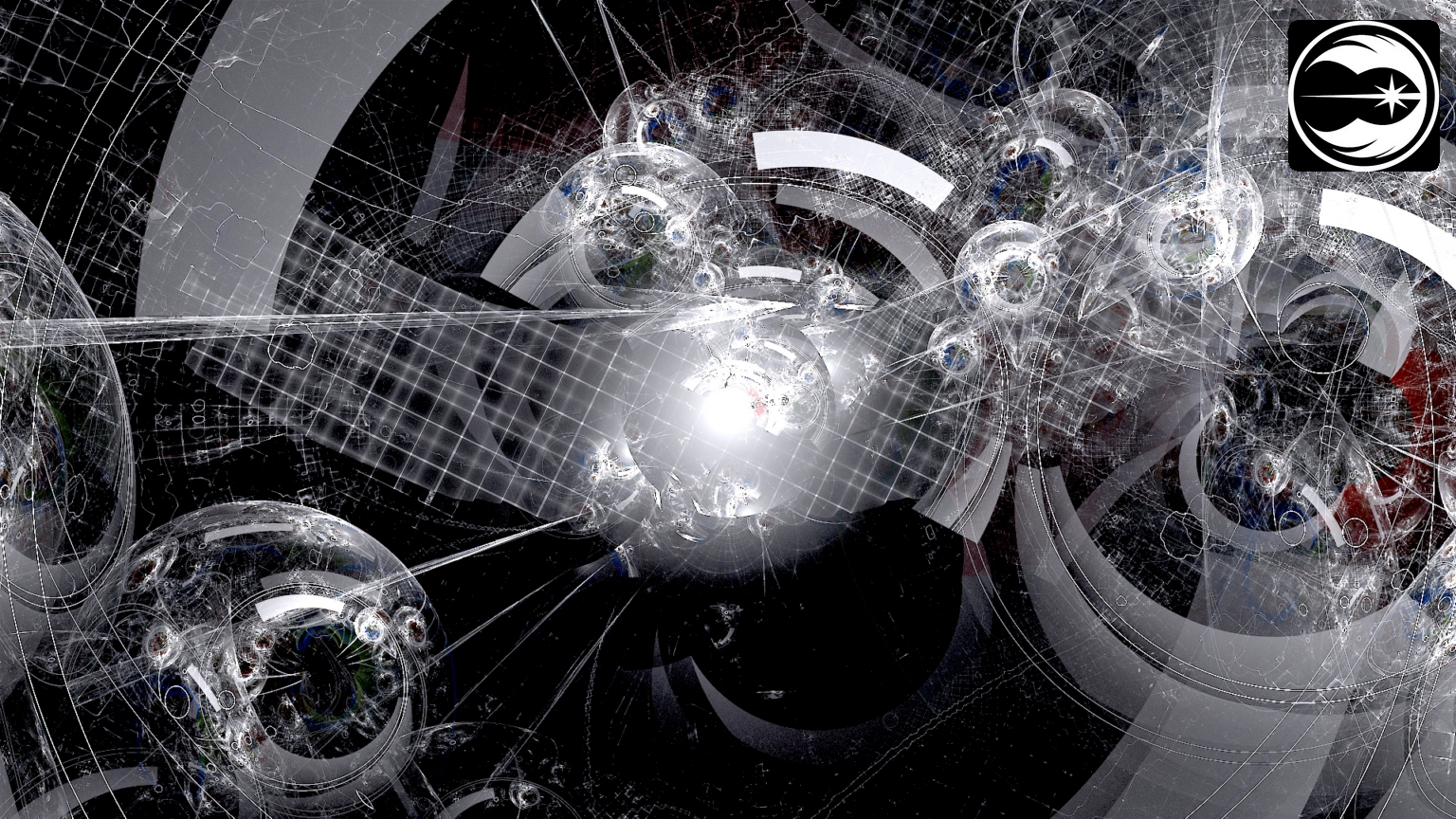 model of multiversal etheric interaction complexity
plasmatic convolution matrix generation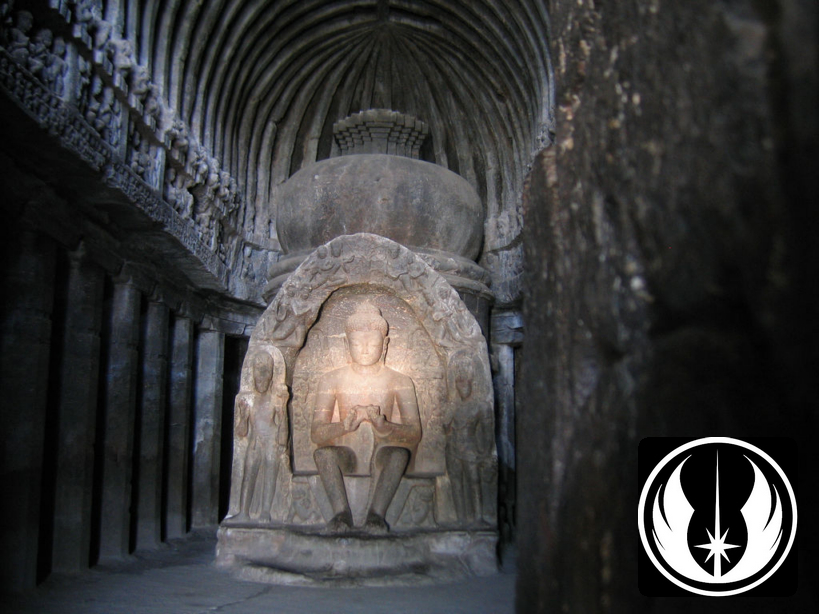 silent SOUL positioning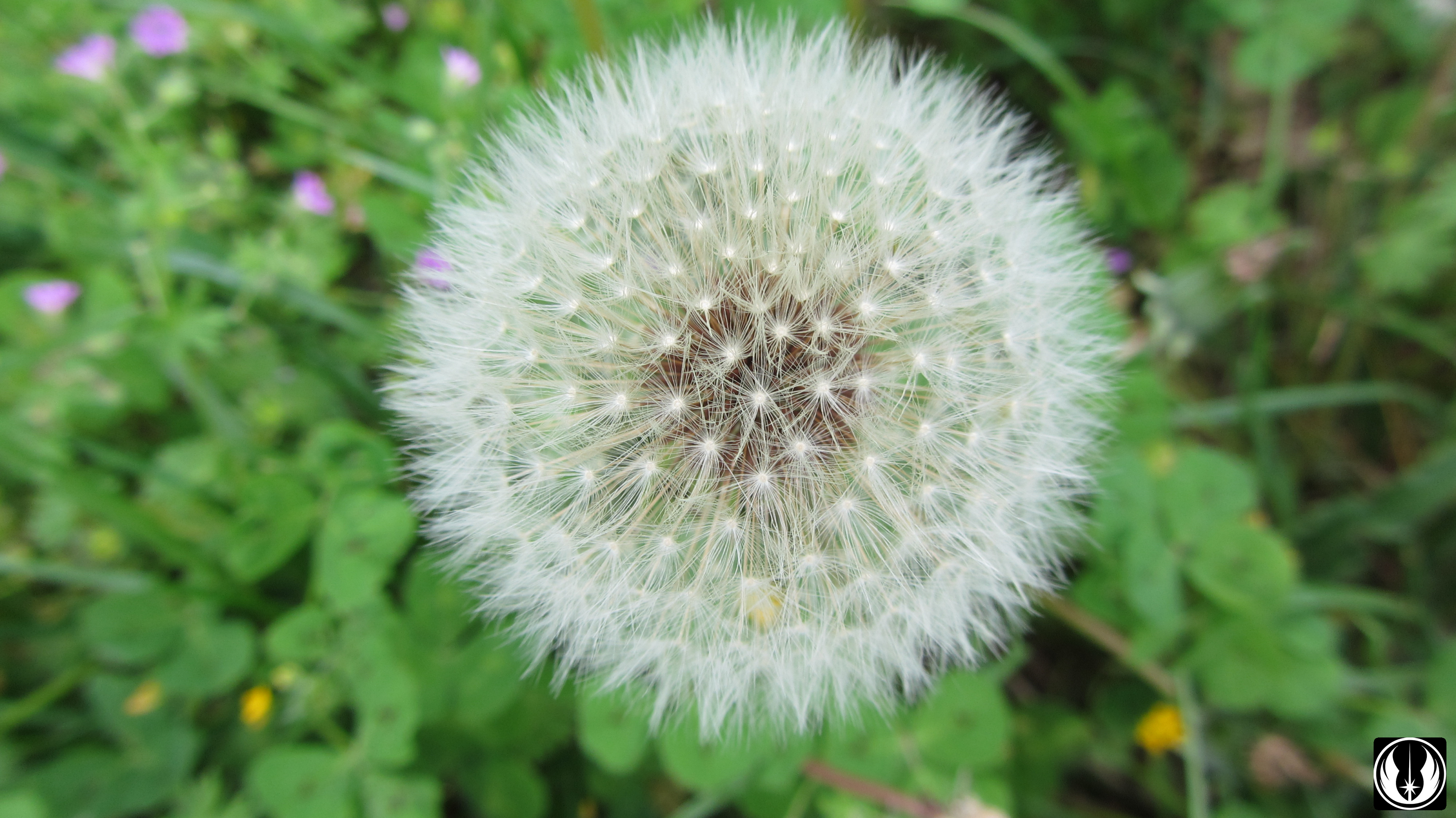 spherical reactor structure : resonance is the key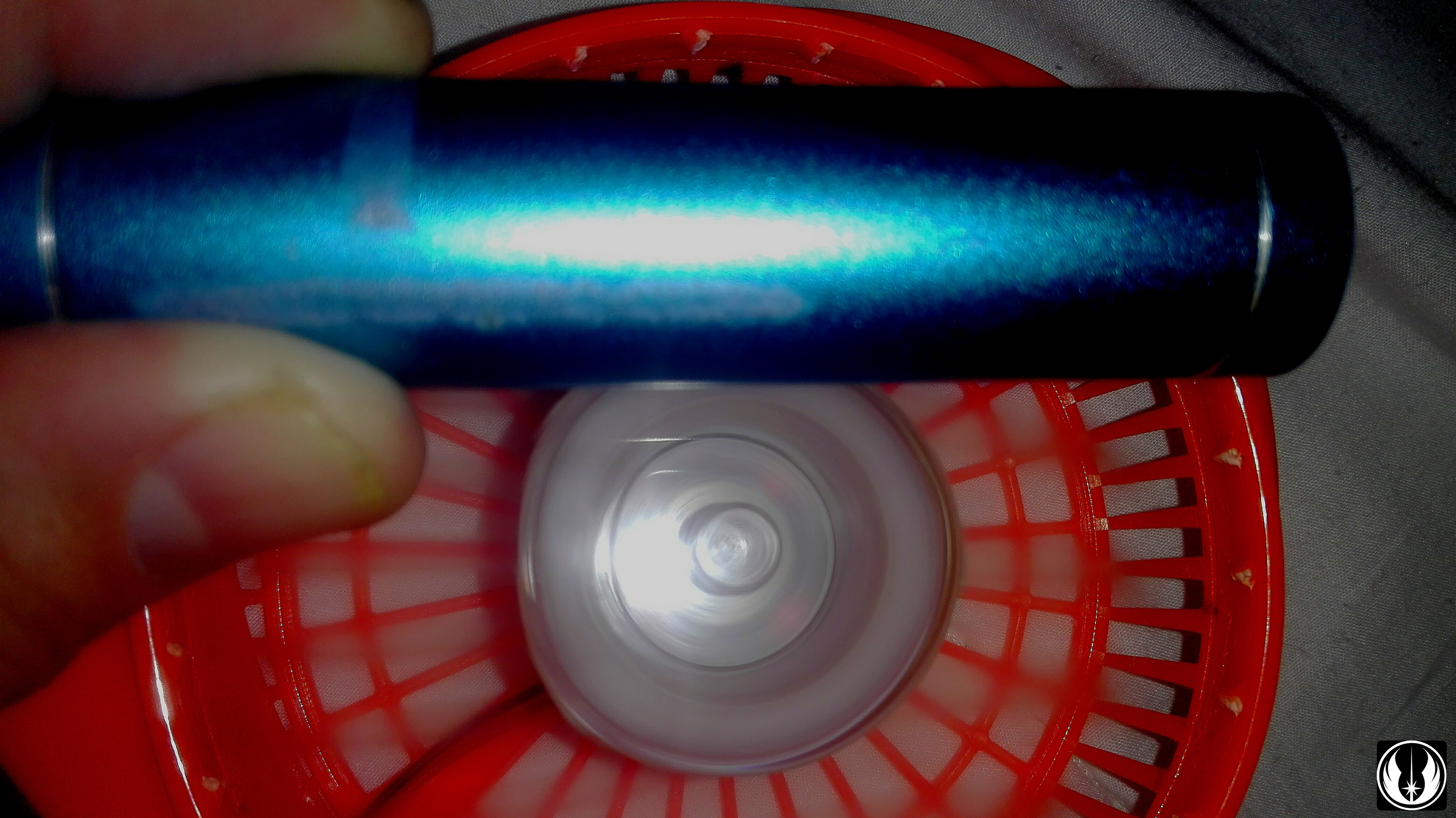 Aluminium battery shape is perfectly normal compared to
rotating gans that you can see below it, which happens to be
in a non coherent state, bending matter, light, gravity and
fields by using alchemical matters together with dynamizations,
adds new dimensions to the standard ones. take care.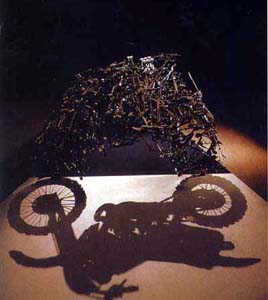 reality is a projection. consider this :
You shall not see the motorbike unless...
you add the dimensions of
1) a light source, 2) a projected shadow,
3) memorized matching information and 4) motivation,
which is animating your search. ( ? = ! )
insight and ituition, logic and curiosity.
so, you are making it. re = rah = inner light
these 4 reactors are in fact the corner stones
of immanent reality and illusion. the existing entangled
wires, knots, lines and structures of reality
then shall TURN TO be purely immanent SHAPES
as soon as you stop sticking to partial evidence.
tality shines within the invisible light of noor
the spiritual realm
THINGS can be done IN PLENTY OF WAYS.
TEMPORARY SOLUTIONS WORK AND MAY HELP,
BUT THOSE WHO STICK TO THE DIMENSIONS OF OBSOLETE UNDERSTANDING
MISS THE POSSIBILITY CHANGE AND NATURALLY EVOLVE.
THOSE WHO COMPREHEND CHANGE, THAT IS THE TRUE REVOLVING
CONSTANT, ARE ABLE TO MAKE THE BEST CHOICES, NOT FORCING,
HOLDING OR REACTING, BUT ALLOWING THE TORSION FIELDS TO ACT.
ALLOW AND EVOLVE, ADJUST AND ACCEPT. LET GO AND SHARE.
VARIABLES DO CHANGE. RENOVATE AND REVITALIZE THE FIELDS.
LOCAL SOLUTIONS ARE TEMPORARY ONES. SIMPLY FUNCTIONAL ONES.
A CHOICE, DOES NOT TAKE INTO ACCOUNT MISSED PATHS.
IT IS OFTEN THERE TO FULFILL THE NEEDS OF A MINORITY.
FUNCTIONAL INTEREST IS THE BASIS OF DAMPENING FIELDS.
THOSE WHO CLAIM THAT THEIR SOLUTION IS THE BEST ONE AND only
one, MISS the ultimate TRUTH OF THE LIMITATION OF A GIVEN
PERSPECTIVE. THEN, THEY START WEARING MASKS AND PLAYING
GAMES IN THE NAME OF PROFIT.
take care.
consciousness transcendens and is non local.
locals, believe in their own reality sefishly forcing it
upon others. neightbours know. ask them or ask yourself.
beliefs are tricky. when religions fall to the ground,
they tie up souls. you shall need wings to reach the sky.
freegions allow. enclosed free domes are separate worlds.
you belong.
tality cannot be reached by forcing it with numbers,
experiments, equations, algorithms, books, second hand
thoughts, teachings and dogma.
CULTURAL "INTERPOSTA PERSONA" IS THE BASIS OF THE TROJAN METHOD.
someone's else intuition, has nothing to do with your own
experience. UNDERSTANDING IS PERSONAL. multiversal conscience
does not deal with the practice of prejudice, JUDGING difference,
CREATING indifference, OR CHAINING FREEDOM.
SEPARATION AND the creation of enemies, generated by univocal
thought, FORCES REALITIES IN WHAT WE COMMOLY DEFINE UNIVERSAL
THOUGHTS, BUT THESE POSITIONS ARE IN FACT A CONSEQUENCE OF
ILLUSORY PROJECTIONS. SORRY, THERE IS NO MOTORBIKE AT ALL.
"DIVIDI ET IMPERA" PROTOCOL ENCHAINES concepts, FORCING MEANINGS
AND WORDS TO SERVE ELITARIAN AND ARBITRARY POSITIONS.
CONSIDER TASTE. NO DEFINITION OF IT WORKS.
YOU SHOULD TASTE BREAD AND ALLOW ITS FIELDS TO NURISH YOU.
CONSIDER LOVE. FEELINGS MAKE THE DIFFERENCE.
IF YOU DO NOT FEEL, THEN TASTE SHALL NOT BE THERE.
YOU HAVE A PROBLEM. CHANGE LIFE STYLE AS SOON AS POSSIBLE.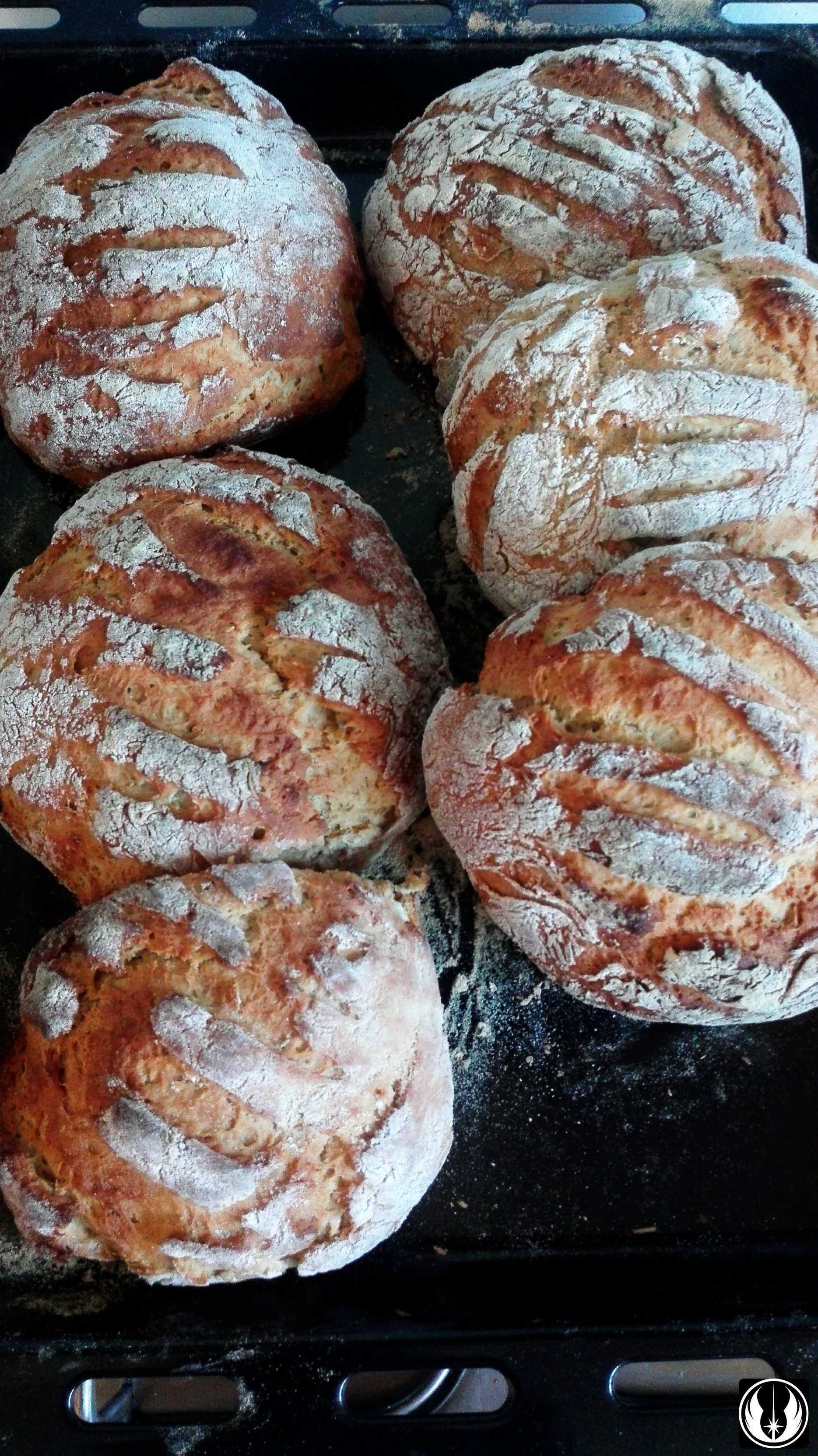 comprehend, within temporary differentiation of the considered
parts, events and singularities, the continuity of the whole as one.
birth is continuous. nothing ends. forms partecipate and become
evident as xtensions and expansions of the neverending
multiversal transmutation called samsara.
change allowes. those who act against the force, cannot see the
light. a constant speed is in fact nothing but a standing wall.
you do not need to run or to turn to. the light is within.
life is a state of mind, being there. just allow it to happen.
allow yourself to be in love, harmony and peace.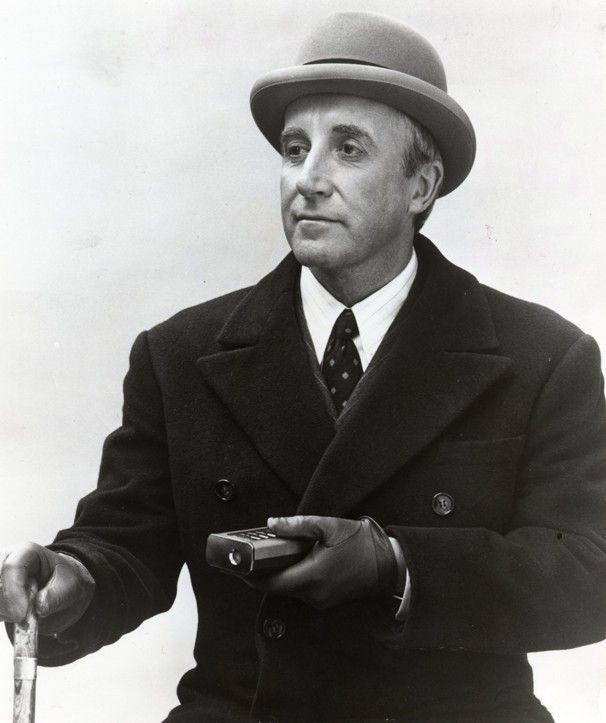 Chauncey Gardiner said that "life is a state of mind",
so work within, before dictating anything to others :
commands that shall inevitably force actions and itroduce
sufferance into changes. never forget the basics
of common intent. mutual empathy allows.
irresponsible people talk about responsIble conduct.
FACTS SPEAK BY THEMSELVES. ACTIONS NOT WORDS.
when words do not resonate with YOUR heart and do not
come from YOUR soul, IT IS TIME TO MOVE ON A LET THE INSPIRED
ONES WORK IN THE NAME OF THE MULTITUDE. TITLES DO NOT ENTITLE.

it takes some time to reach the sky. it's a fact.
it takes time to find THE RIGHT key. tune in harmonically,
and LIVE joyfully. be HAPPY. NOW TAKE A LOOK AT THESE SYMBOLS.
comprehend the symbolic transumation of the three keys.
do, sol, and fa key symbols, changed with time, as we all do,
and SYMBOL bending, produced "altered states" oF THE evident
manifestations YOU USED, DUE TO THE CHANGING OF THE FIELDS.
forceS INTERACT. WHAT LOOKS A LITTLE different TODAY,
IS ONLY DOES AS A CONSEQUENCE OF PLACING YOUR ATTENTION
OR COMPARING TWO OF THE STEPS OF JACOB'S LADDER.
DO NOT BELIEVE IN GRADIENTS, OR YOU SHALL ALLOW
THE PARTIALITY OF VISION. WITHIN tality we do not age with age.
reality is IN FACT "the locked gate".
CROSSED KEYS. CROSSED SWARDS. CROSSED BONES.
YOU MADE YOUR POINT. GO BEYOND.
DO NOT ACT AGAINST "field FORCE LINES" AND strength SHALL BE PRESENT.
CONVINCING vectors MAY constantly change REAlity TURNING IT INTO
A PERSONAL CREATION OF MIND, BUT THIS ONE HAS NOTHING TO DO WITH
THE WORLD OF PHYSICS, ITS TRUE LAWS AND FLUXES.
ENOUGH MAGIC. SHARE THE SCIENCE. WRONG WAY, NO vitality.
IT IS AS SMPLE AS THIS. WHATEVER YOU TALK ABOUT, ITS YOU.
SIMPLE REFLECTIONS OF YOUR INTERIOR DIMENSIONS THAT YOU ARE
PROJECTING AROUND. SO YOU ARE THE SHADOW OF THE MOTORBIKE.
LOVE RESONANCE is A gift. SEE THE LIGHT, REACH THE LIGHT, BE THE LIGHT.
TWO CAN REACH THIS LEVEL OF HARMONY. EGO CAN'T ALONE.
THANK WE THIS IS POSSIBLE.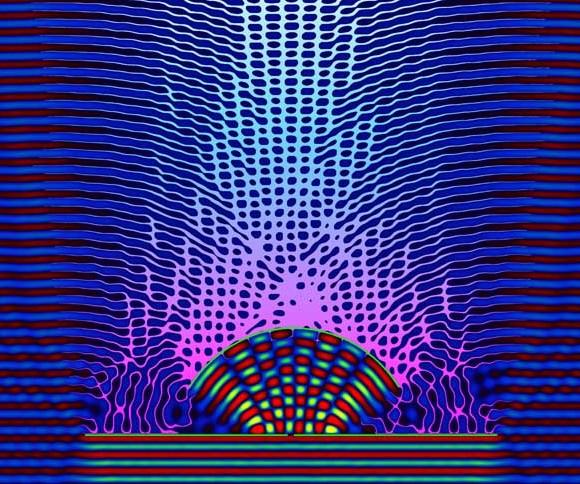 double slit experiment : light and matter can display
characteristics of both classically defined waves and particles;
probabilistic nature of quantum mechanical phenomena at work.
so, harmonics, scalarics, fractalics and quantum cymatics,
non exclusively produce various manifestations of the force.
"you are one" AND ""you are one"" AT THE SAME TIME.
particle and wave at the same time, WHERE THE HARMONICAL
ORDER OF THINGS, HAPPENS TO BE THE DIMENSION OF THE WHOLE,
THE DREAM OF ISOLATION, SOON BECOMES A NIGHTMARE.
"partecipate, SHARE, DEAL WITH, INTERACT, GET IN TOUCH, LOVE".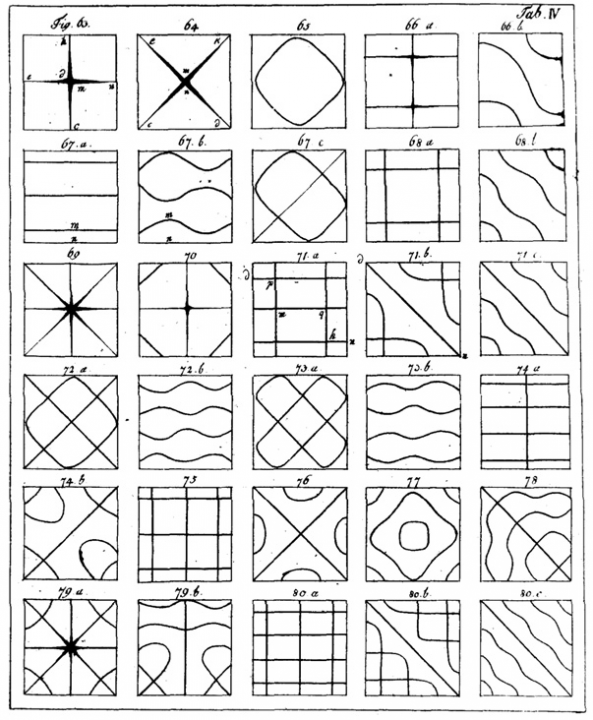 quantum cymatic positioning of the resonant strings,
or strong field flows can be defined as THE MANIFESTATION OF
THE interaction lines PRODUCED BY FIELD INTERACTIONS.
where nodes shall MEET, buildING up structural GRIDS,
ENERGETICAL PATTERNS OR FLUX entities, YOU SHALL FIND FREE ENERGY.
THIS IS planar evidence. IT IS A FACT. THINGS HAPPEN, ACT AND GO
WHERE THEY HAVE TO. THIS IS CALLED DHARMA.
sound wave particle positioning THEN HAS TO DO WITH YOUR
LEVEL OF COSCIENCE. YOU ARE "PERSON" PERSONA ( PER=SOUND ).
STOP FORCING FIELDS. FIND OUT HOW THEY ACT.
YOU SHALL FIND OVERUNITY THERE. SHAPE MAKES THE DIFFERENCE.
CONFIGURATION, CONFORMATION, CONDENSATION, GRADIENT FLOW.
four dimensional entities, introduced by quasicrystalline
time crystal bending, are a consequence of natural
and continuous transmutation. BELIEVE IN WHAT YOU SEE,
YOU FEEL, YOU ARE.
matters ARE the consequence of vital cycles and intelligent
interactiON OF intermingled life forms, whose fields,
that hold on to their temporal density, slowing it
down to conform their vehicles, or shapeS, are temporary
koshas, or states of the soul-mind.
I HOPE this EXPLANATION helps you to COMPREHEND
in a better way this concept.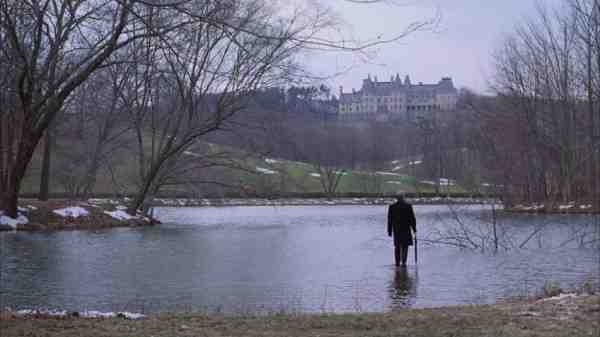 take a walk on the water field.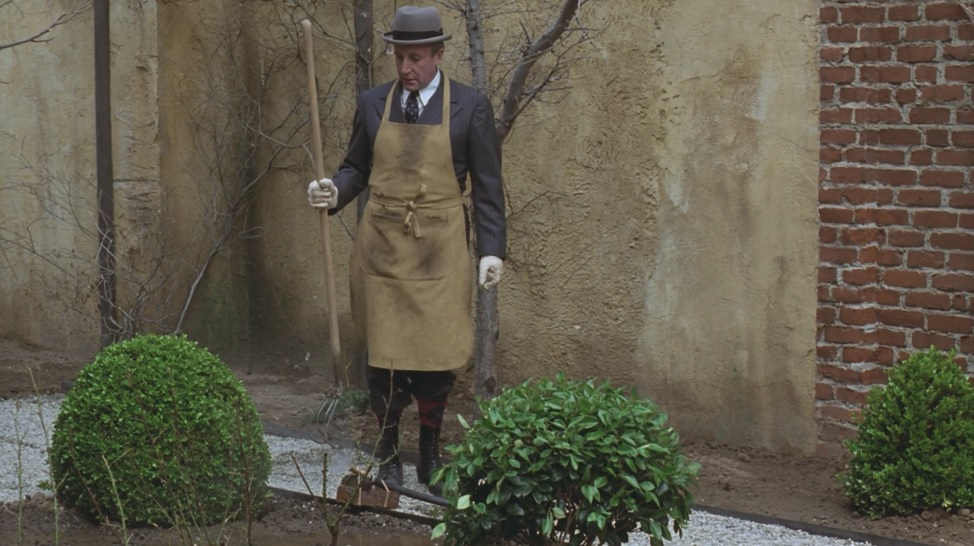 you are not allowed to harm anyone in the name of perfection.
this is the teaching. reconsider your position, before making
yourself "interference", or soon you shall be noise.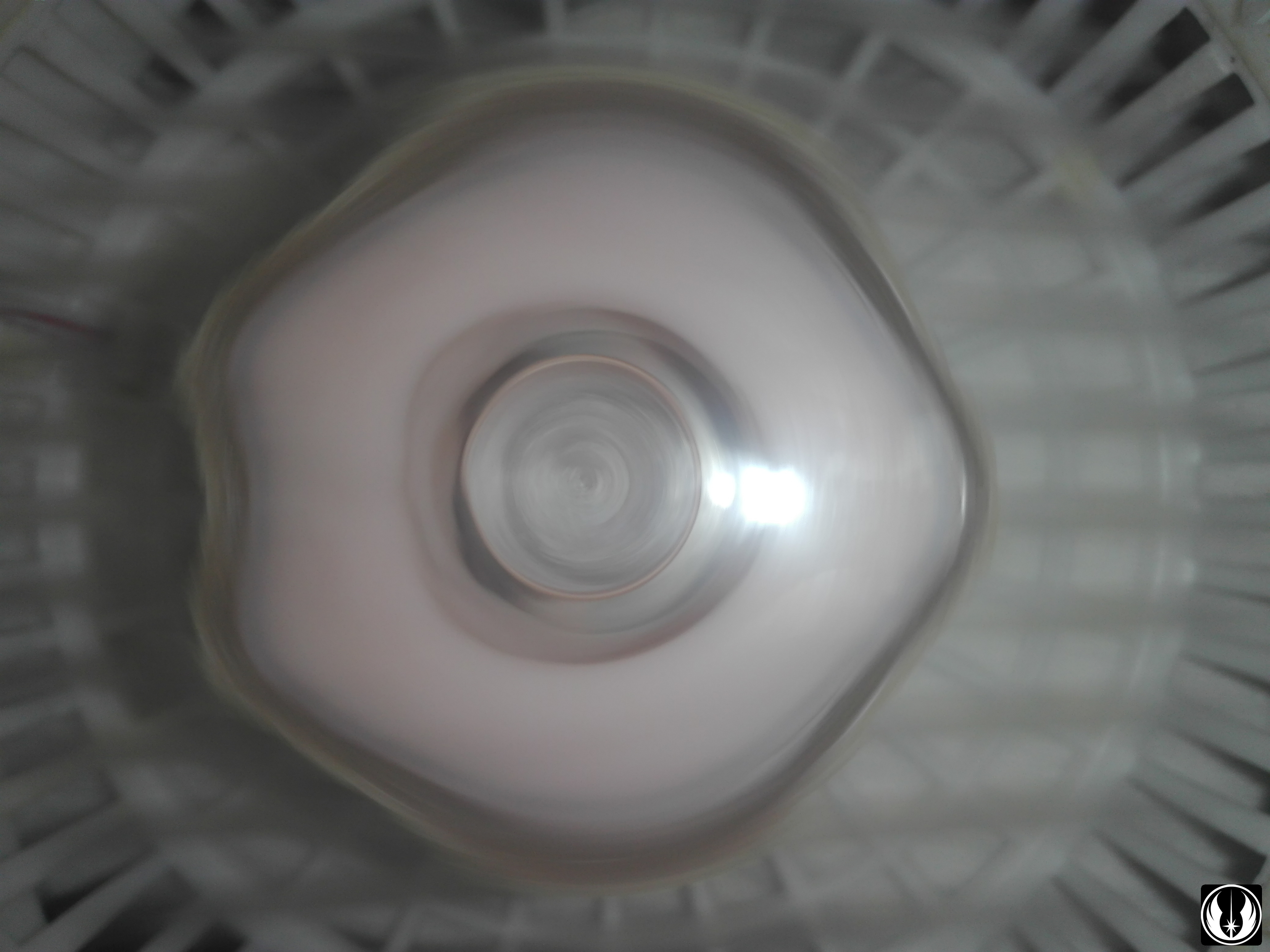 giotto's perfection gone wrong.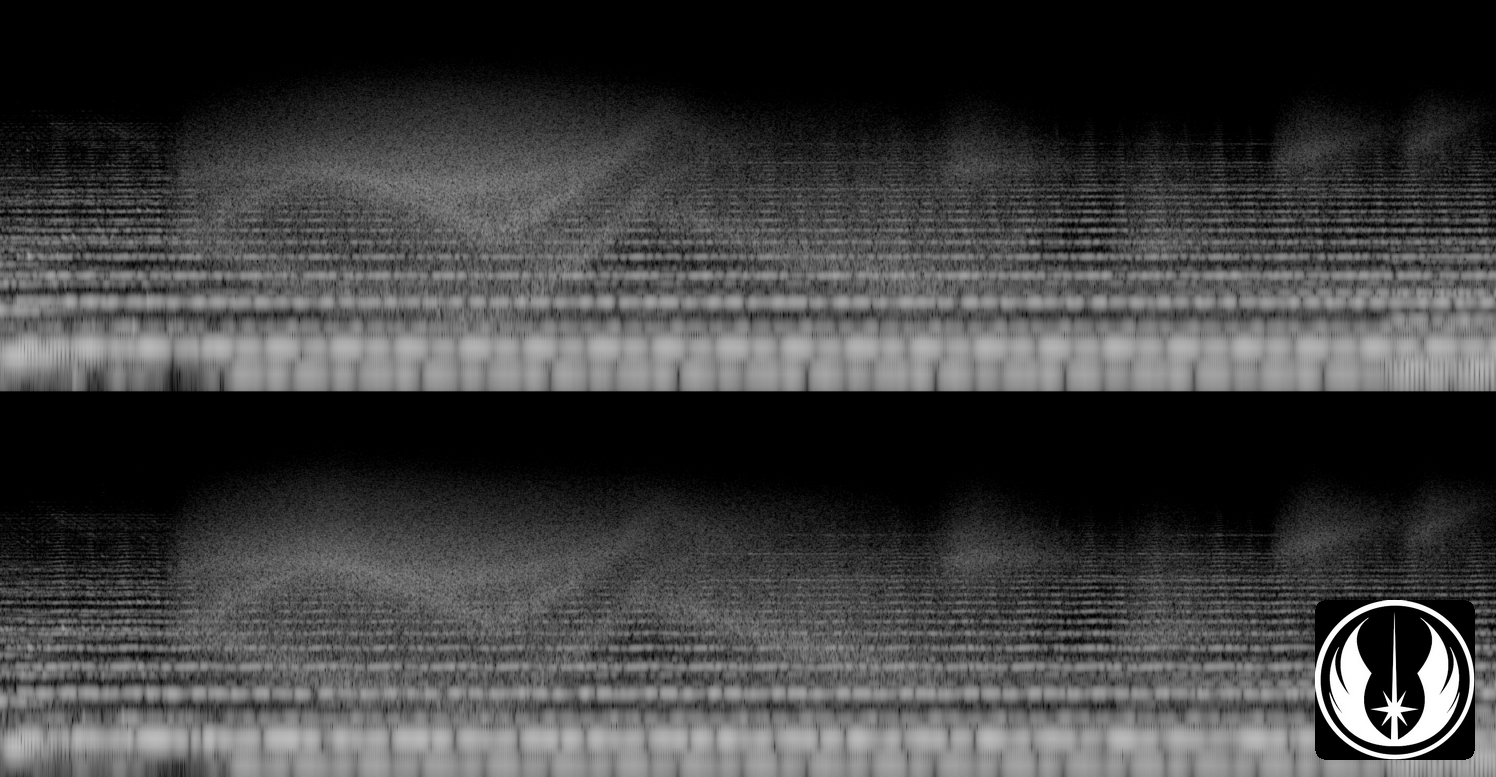 36 dimensional tality at work.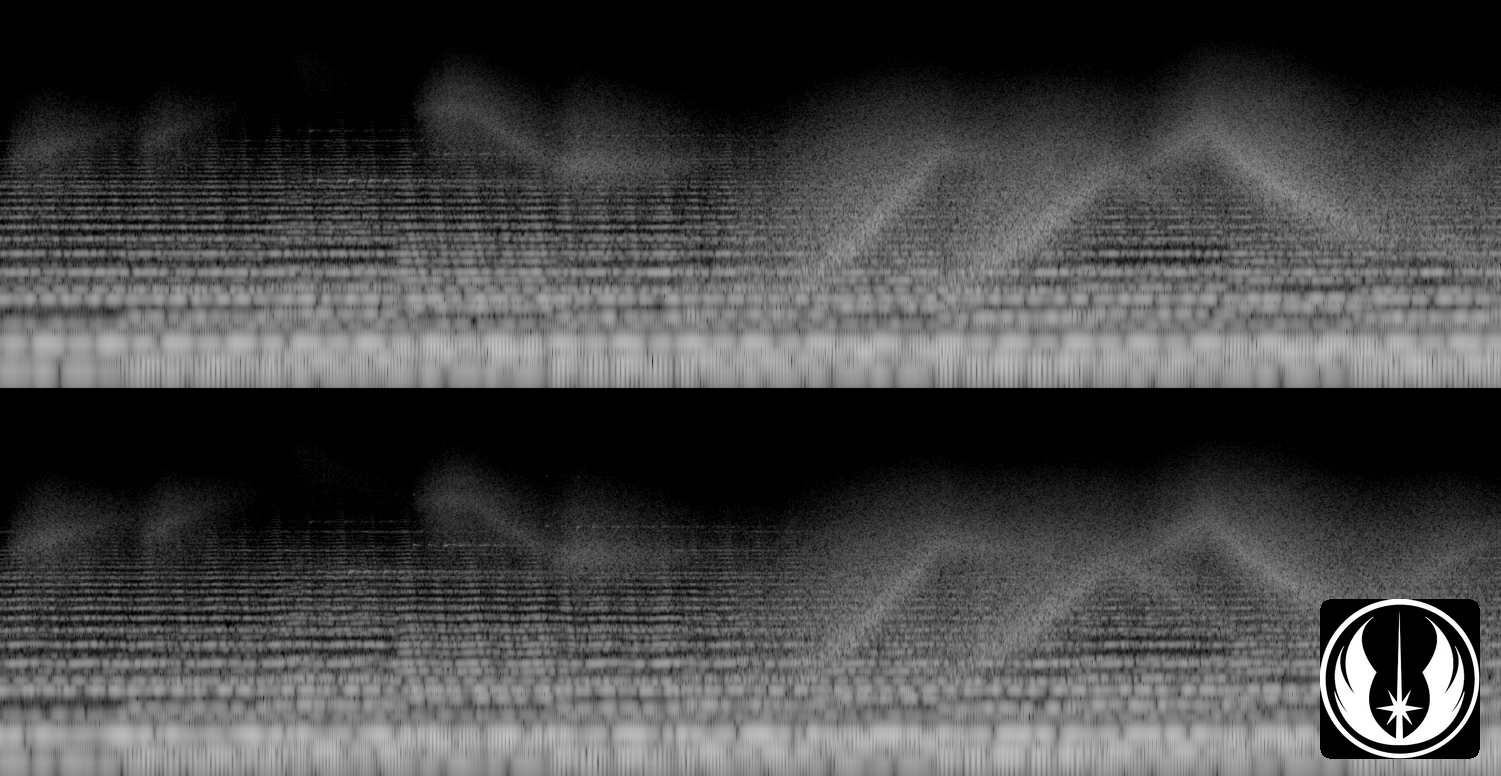 scalar within harmonical, fractal within quantum cymatic.
there is no limit to the definition of fields.
allow changes within, and they shall connect you. get in touch.
enable the soul to fly. just try. free it.
reach the freegions of the soul.
limitless non local positioning, or wholestanding,
is required to embrace the unlimited dimensions.
MULTIVERSAL asana may help. sit. go. shine through.
trasparence is required to penetrate the various states
of the multiversal being. matter state densities are too
gravitational to allow you to fly.
stop grasping, panting, wanting, hating and looking for
someone else's reflections, projections, examples...
do not steal, be the one you are. WALK IN YOUR FOOTSTEPS.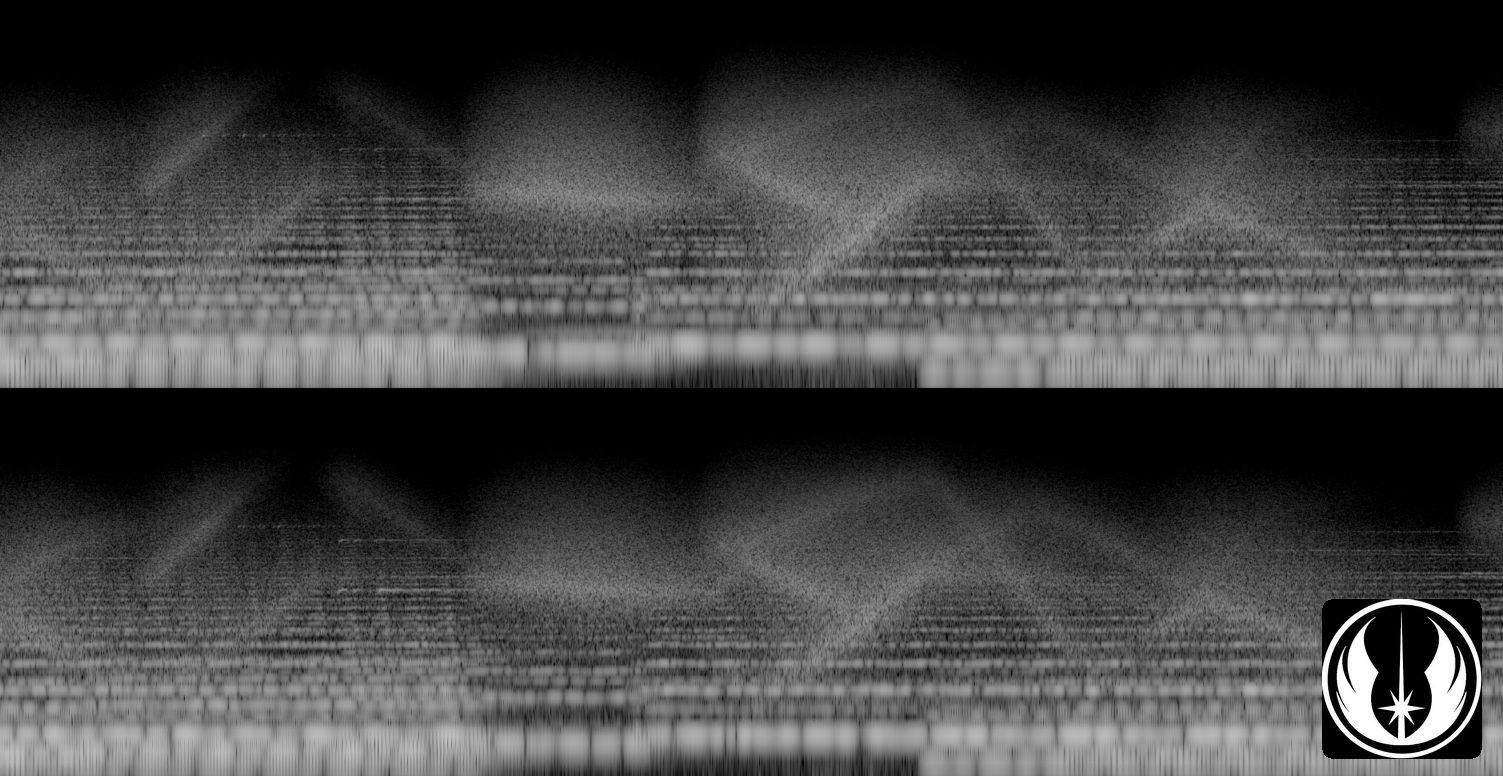 ABOUT TALITY: sense it to make sense of it. stop asking.
inside and outside are in close contact. they share the same
continuity. so where do they meet, begin or end ??? right where
your conscience is, where everything starts and ends.
don't miss yourself because of someone else's dream.
you do not need to run or to turn to.
don't trouble trouble
if you don't want trouble
to trouble you.
enjoy the game.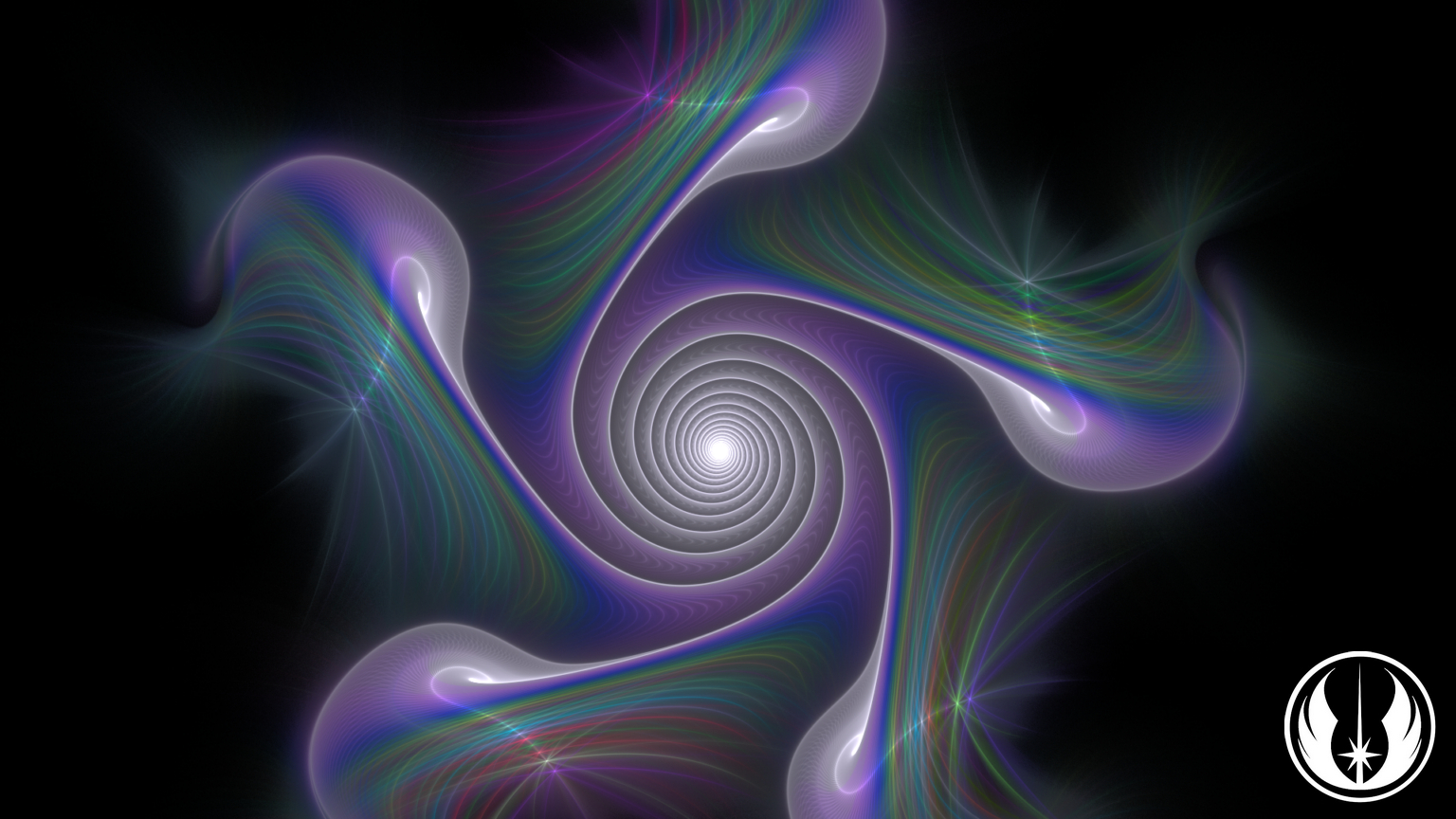 xenodimensionS can be found "outside or inside" as well.
SO comprehend the miracle of continuity.
"ALIEN TO YOUR UNDERSTANDING", DOES NOT NECESSARILY
MEAN THAT SOMETHING IS EXTERNAL.
WITHIN THE "MATRIOSKA PARADIGM", YOU ARE the creator of
THE DIMENSIONs OF your SPACE time DISTANCE. you are the gap.
SO, mind the gap. IN "NON LOCAL TALITY", A DISTANCE IN TIME
SPACE DOES NOT REQUIRE YEARS OR LIGHT SPEED. WHENEVER
SUPRACONSCIOUS TOUCH REACHES, LIMITS DISAPPEAR, and
knowledge is instantaneous.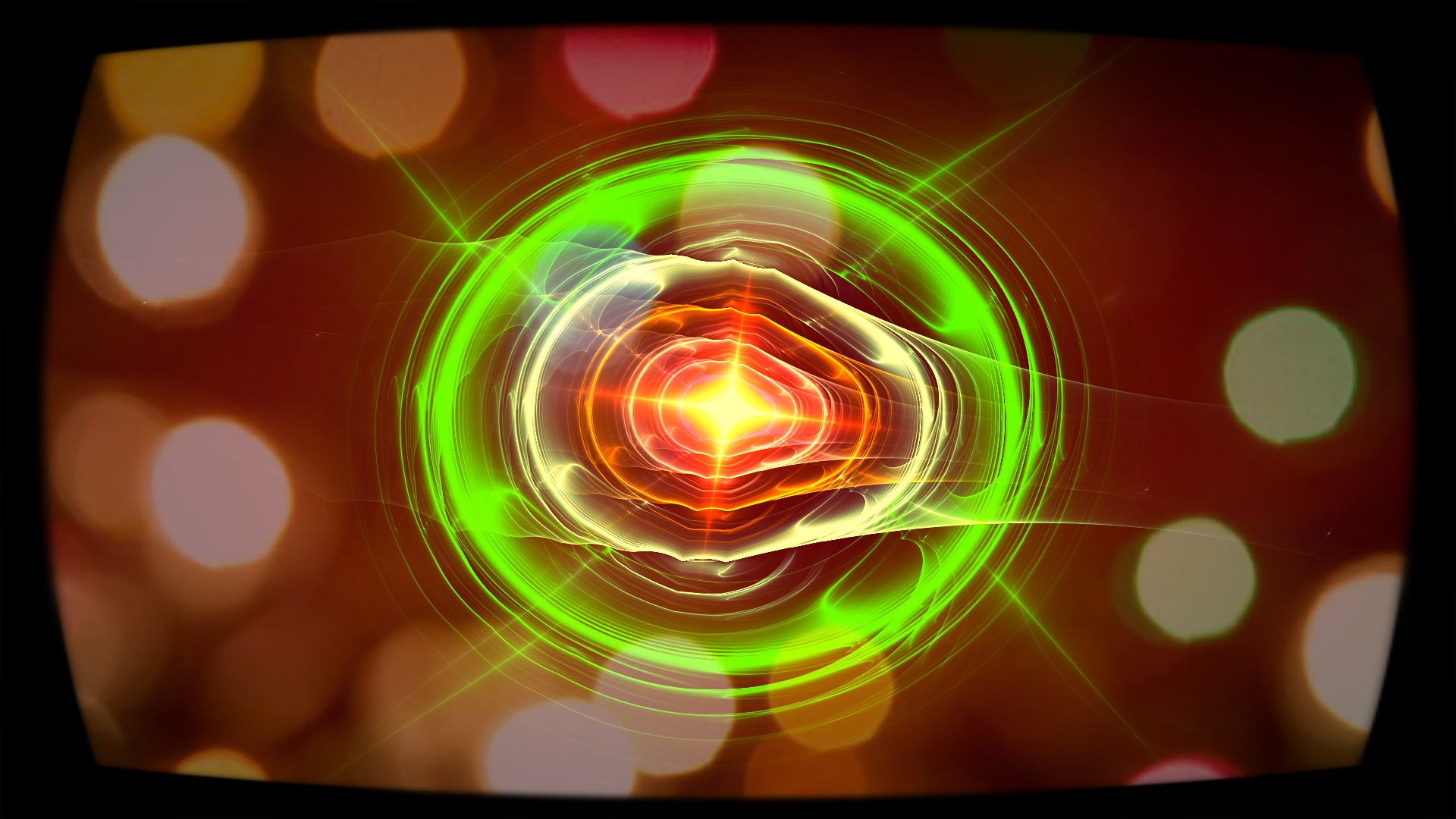 whenever non local VISION REaches, messy things shall
show themselves in the right order. this is absolutely normal.
dimensionally speaking, taking a look from above, offers a better
view than the crawling or the standing one WE are used to.
you could even cosider enlighted vision, as a kind of magic,
a scientifical method or technique to reach the skies,
a miracle, a gift, a blessing, a siddhi or a curse,
depending on your personal and "cultural attitude.
be wise enough not to hurt anyone. intelligent
enough not to miss its teaching.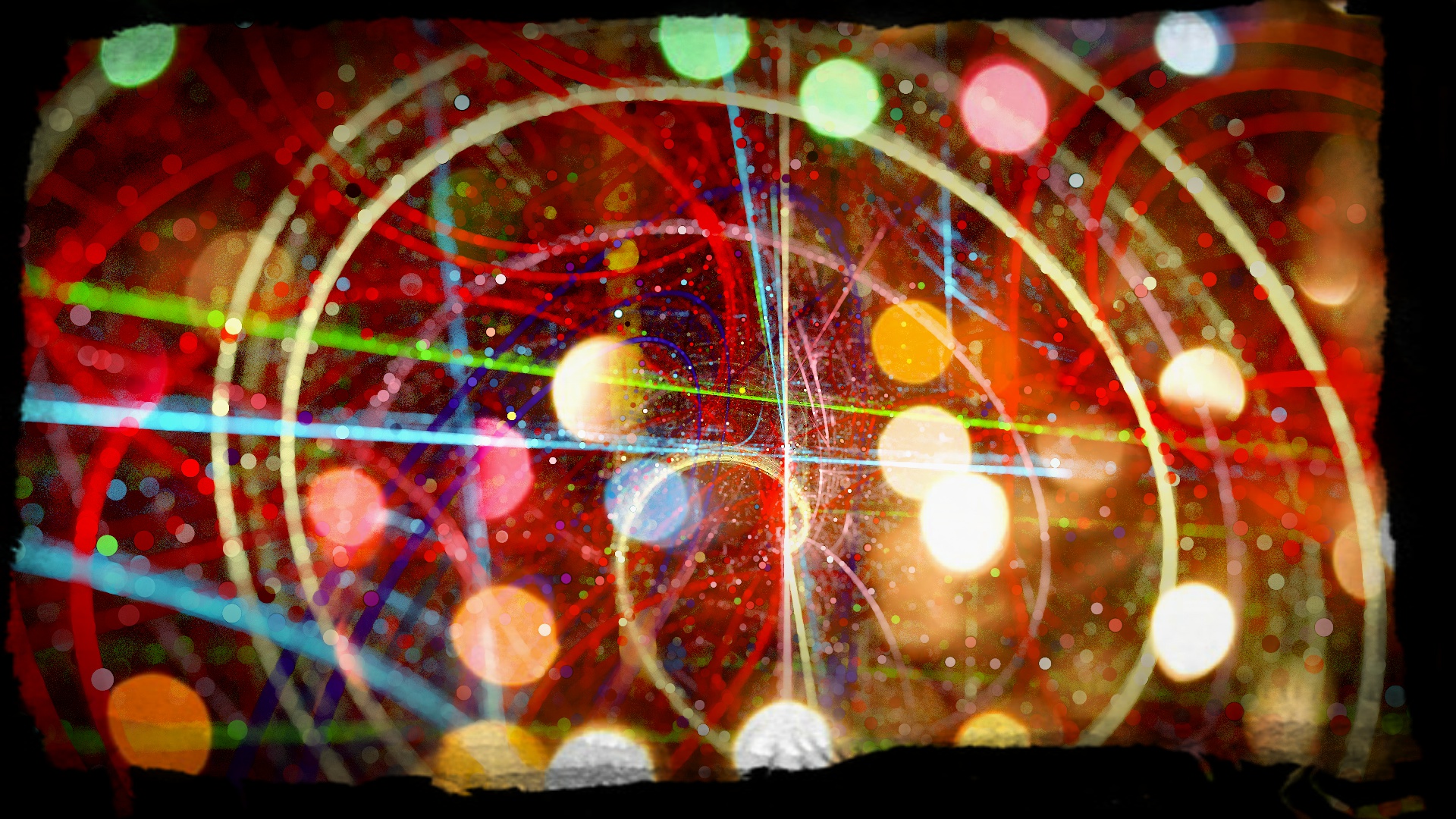 you make yourself the unconsciuous distance between
your "self" AND THE "OBJECTs" of your world. "mindgaps"
together with "mental structures", de facto, in so many ways,
try to dictate, oblige or force into systems laws that deal with
what you can or cannot do, might happen or should not.
given worlds of such a kind, are purely mnemonic constructions,
recursive or looped roundabouts. you shall find there,
THOUSANDS OF REFLECTIONS OF the same projections,
REPEATING THEMSELVES over and over again, THE SIZE and look
of which SHALL SLIGHTLY CHANGE, BUT STILL BE A COPY OF ONE
OF THE ORIGINAL MOULDS.
NEVER FORGET TO consider THE dependance OF A from ITS
seed source, DEALING WITH cloned ones, secondary outcomes,
AND NON SENTIENT PASSENGERS OF THOSE BODIES.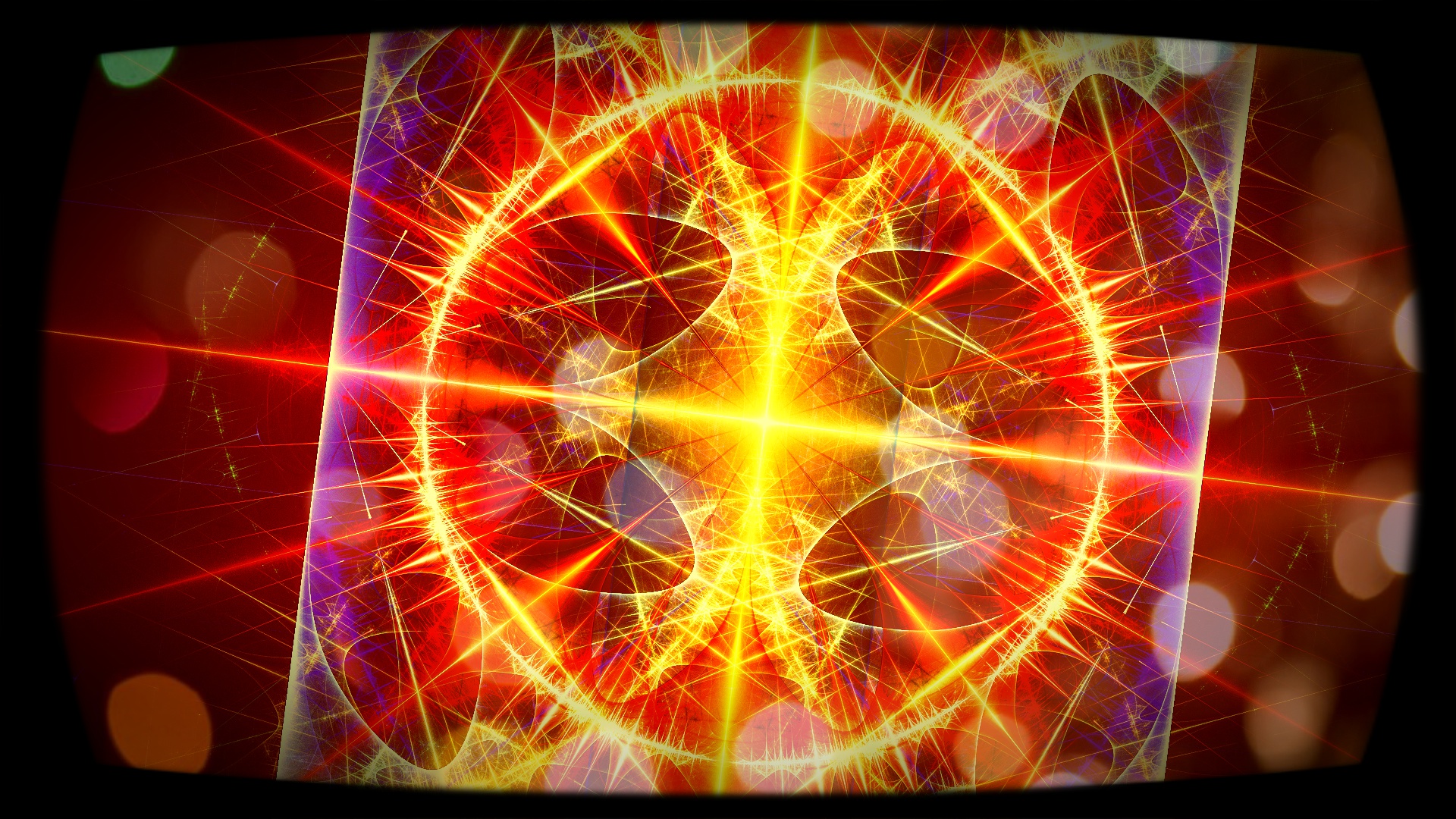 dependant realities of this kind are determined by
the amount of energy you offer willingly to their egregore.
the more you feed them, the worst they shall take hold of you.
space time is unlimited. menings, limited to the DEFINITION
of the allowed language. what about the missing words ?
balancing concepts and three, four, five word definitions ?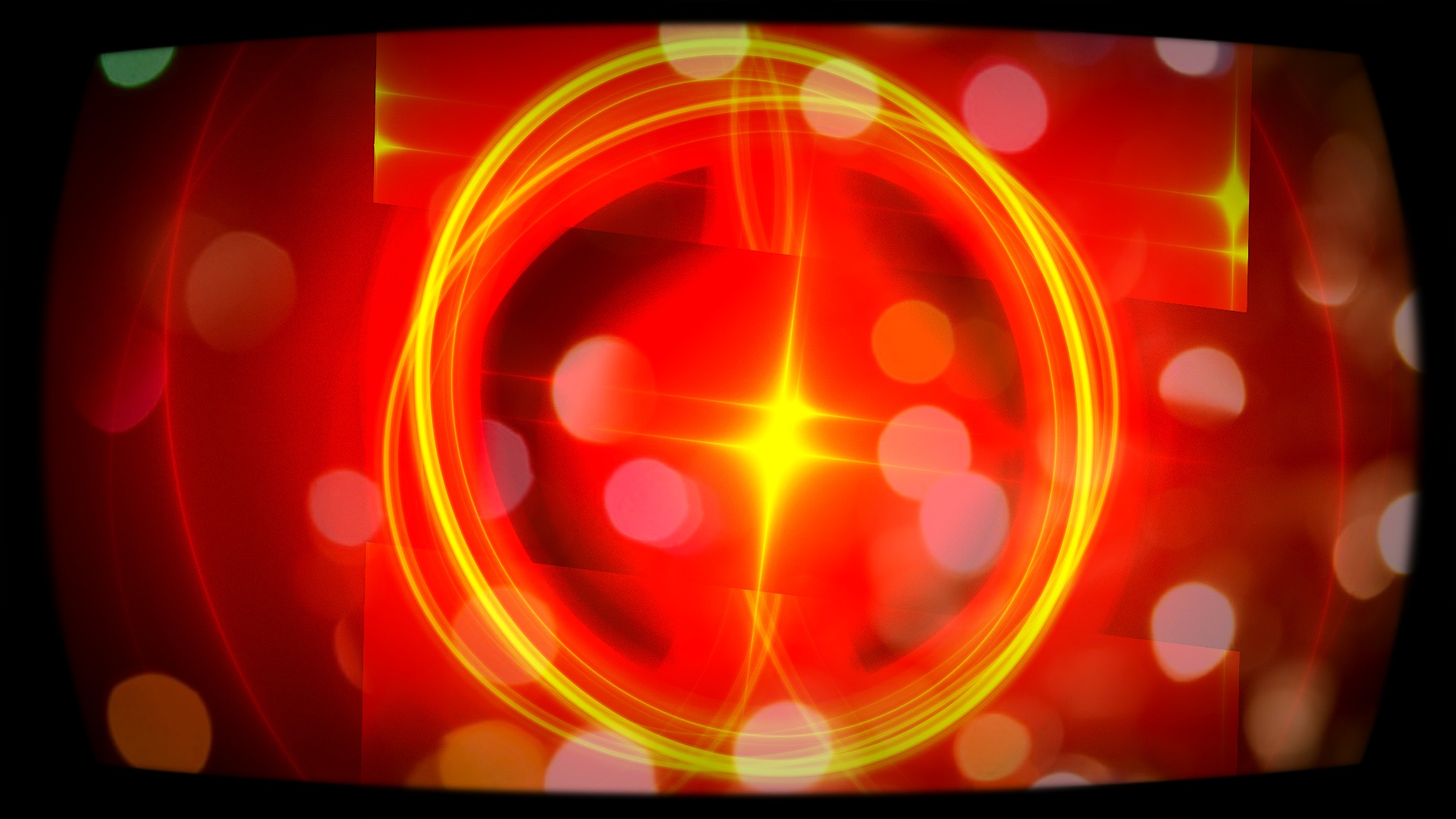 make space for space. make time for time.
accordingly, mutual understanding takes place.
show respect and fear shall disappear.
it's up to you.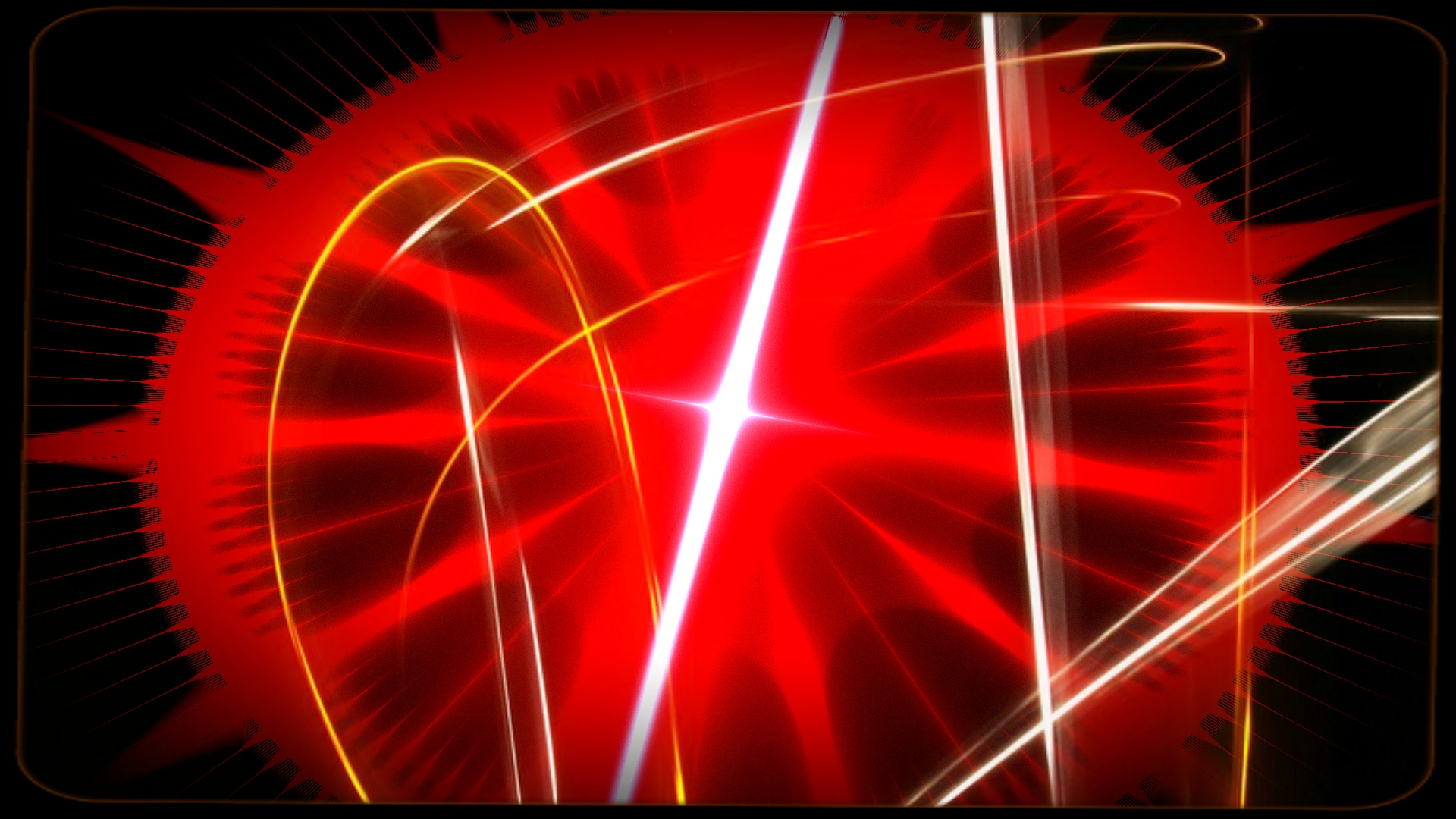 you may try, you may not.
you may smile, you might not.
you could give it a try.
one never knows what's going to happen next...
if life is a state of mind
ask yourself where you belong to....
if you can't see love, but you can still feel it inside
follow happiness and we shall all meet there...
there's no hell for the joyful ones
there's hope for the missing ones
take your time
but hurry up
MOON JUMP
EXPERIMENT
TEST NUMBER 1
LET'S TRY TO FLY...
WE SHALL USE A NON PHYSICAL SHIP THIS TIME.
MUSIC RESONANCES. JUST listen and let yourself go...
soul travellers fly IN PLENTY OF DIFFERENT WAYS
TODAY WE SHALL TEST THIS METHOD,
(( PLEASE DO NOT CONCETRATE YOUR ATTENTION ON THE MUSIC
BUT TRY TO FORGET IT TO ALLOW THE DIMENSIONAL jump TAKE PLACE... ))
let everything go for a second... NO thoughts allowed,
reach stillness. slow down your brainwaves. 64/32/16/8/4/2
and reach outer space. STAY THERE ONE MINUTE. ALLOW PRESENCE TO HOLD.
now, take a look at the moon AND JUMP THERE.
WE shall try to reach THIS CRATER OF THE MOON
LAT. 8.35 LONG. 30.83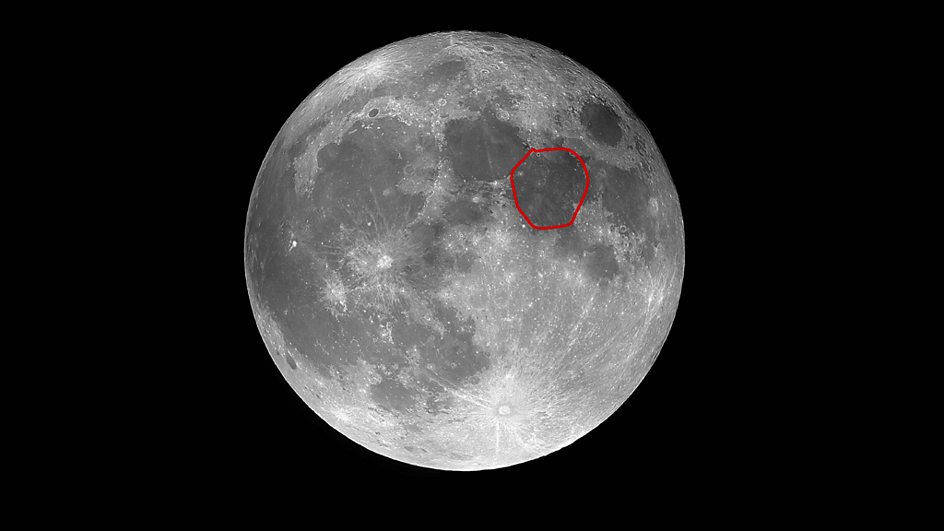 LET'S JUMP
ADVICE: do not TRY TO MOVE IN A LINEAR WAY, FROM A TO B,
BUT POSITION YOURSELF RIGHT THERE. THE FLYGHT TIME DOES NOT DEPEND ON
THE DISTANCE FROM THE OBJECT, BUT IS RELATED TO YOUR ABILITY TO
REACH THAT STATE OF MIND, OR POSITION, AND BEING ABLE TO HOLD IT,
MANIFEST YOUR CONSCIENCE THERE.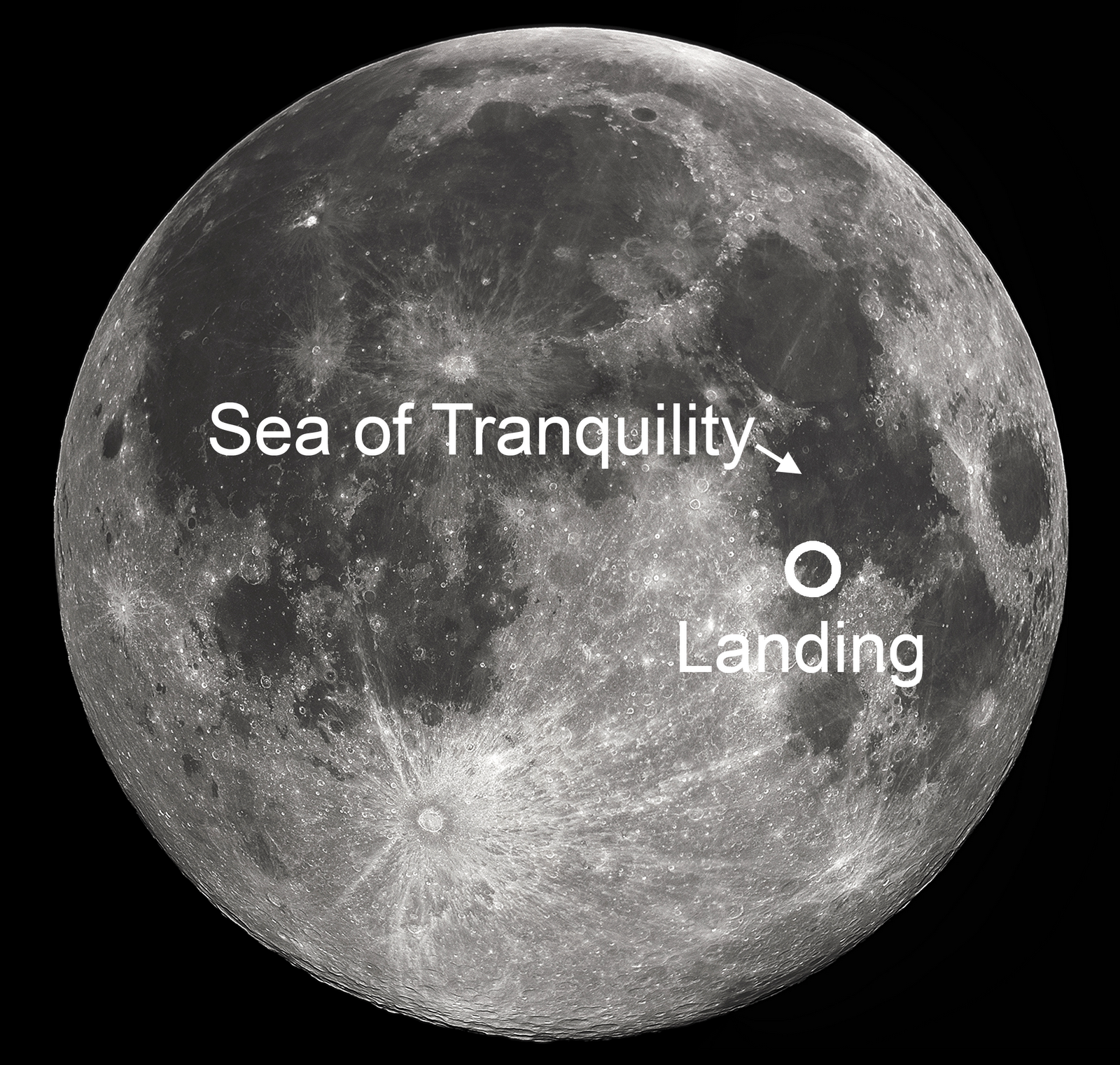 ACT WITHIN THE FIELDS, DO NOT FORCE THEM.
THINNER THAN AIR, LIGHTER THAN A FEATHER...
PORTAL SHALL BE OPEN FOR ONE WEEK
FROM 7 A.M. O'CLOCK OF THE 18/09/2019
TO 1.00 P.M. OF THE 24/09/2019 CET
TEST YOUR SOUL SHIPS. LETS ALL MEET UP THERE.
MOON JUMPERS WANTED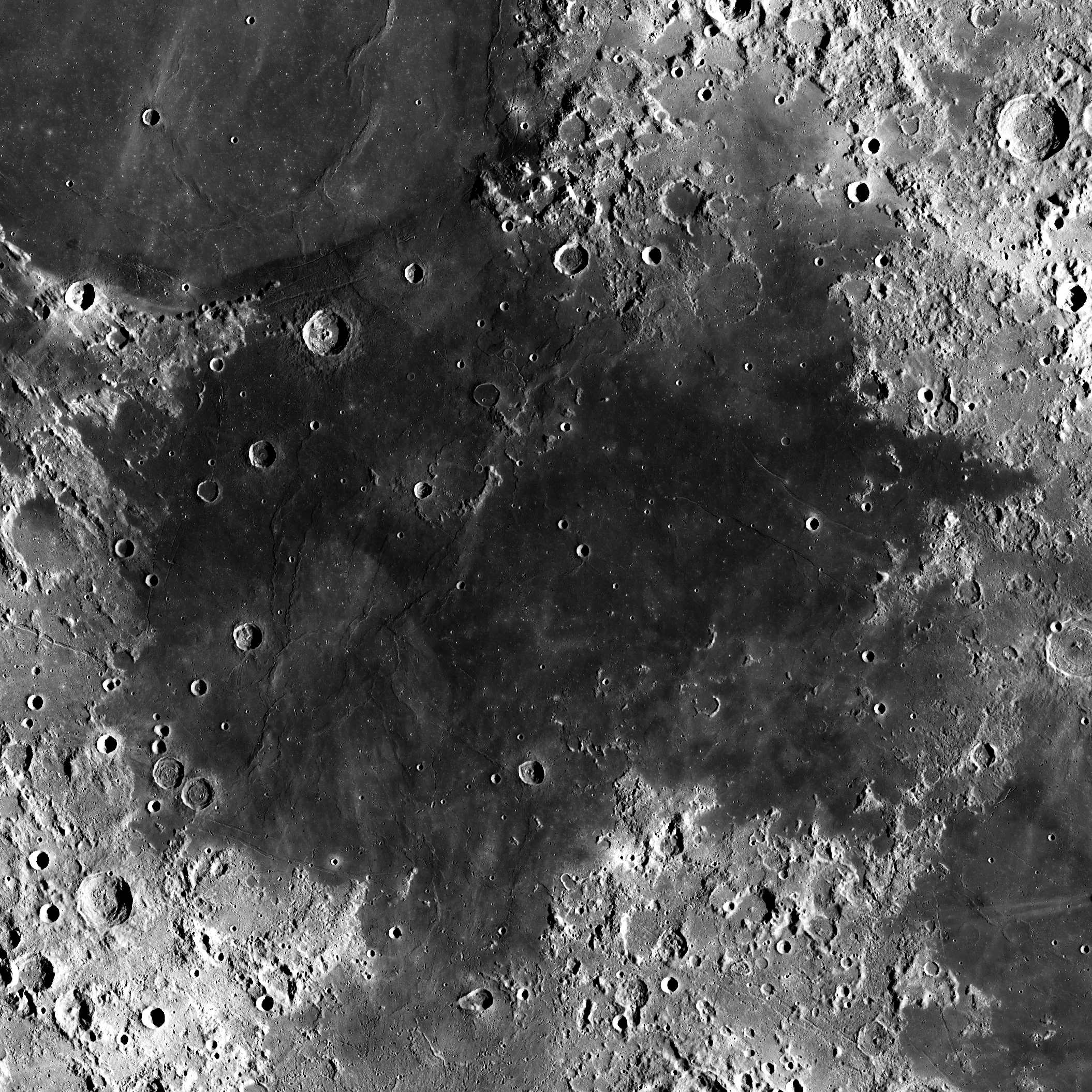 you are second to no one...
LET'S REACH THE SKY...
CLICK ON THE PICTURE TO START THE ENGINES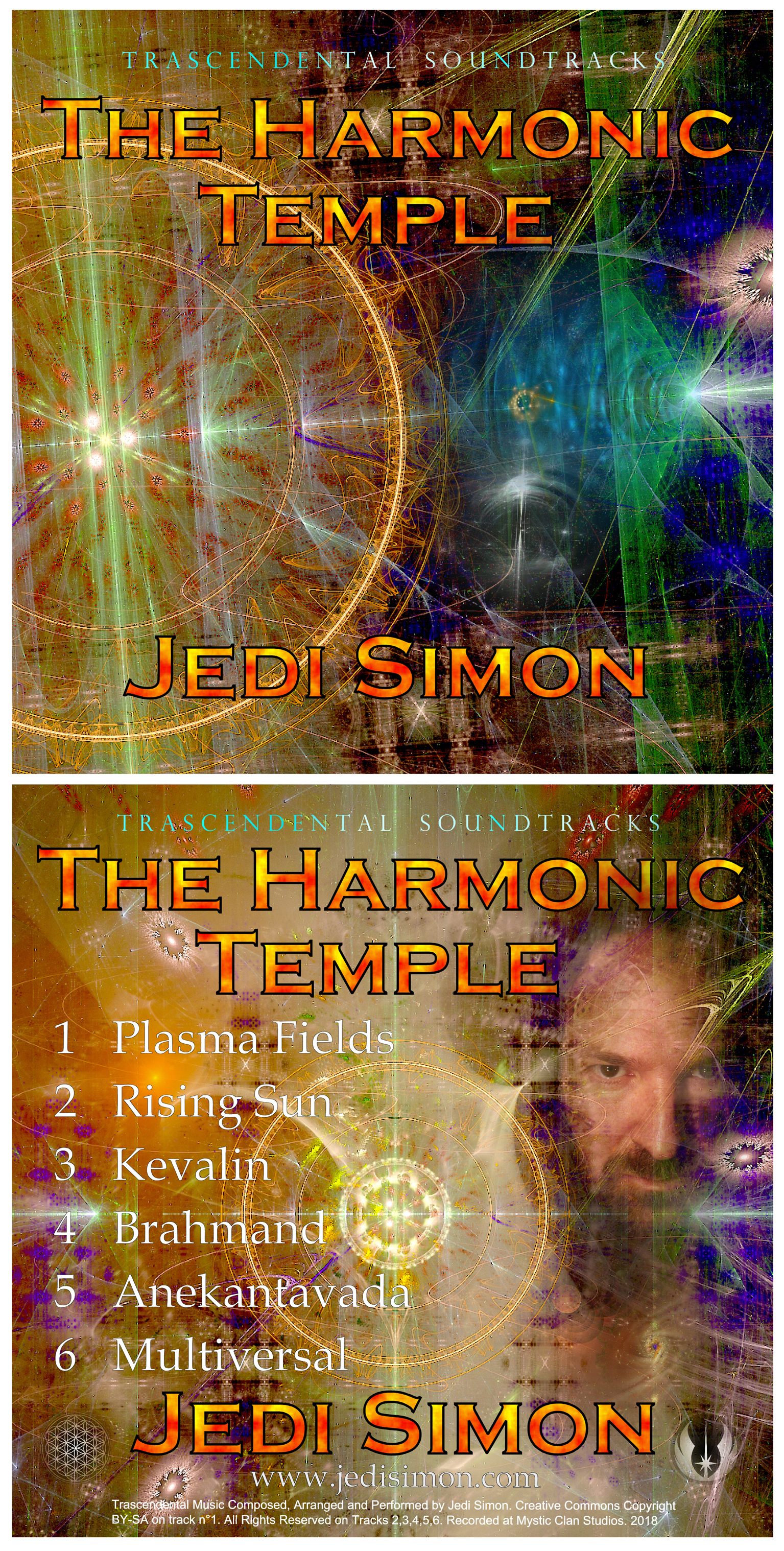 to play second track "rising sun" click on upper image.
Jedi Simon
today's moon 18 09 2019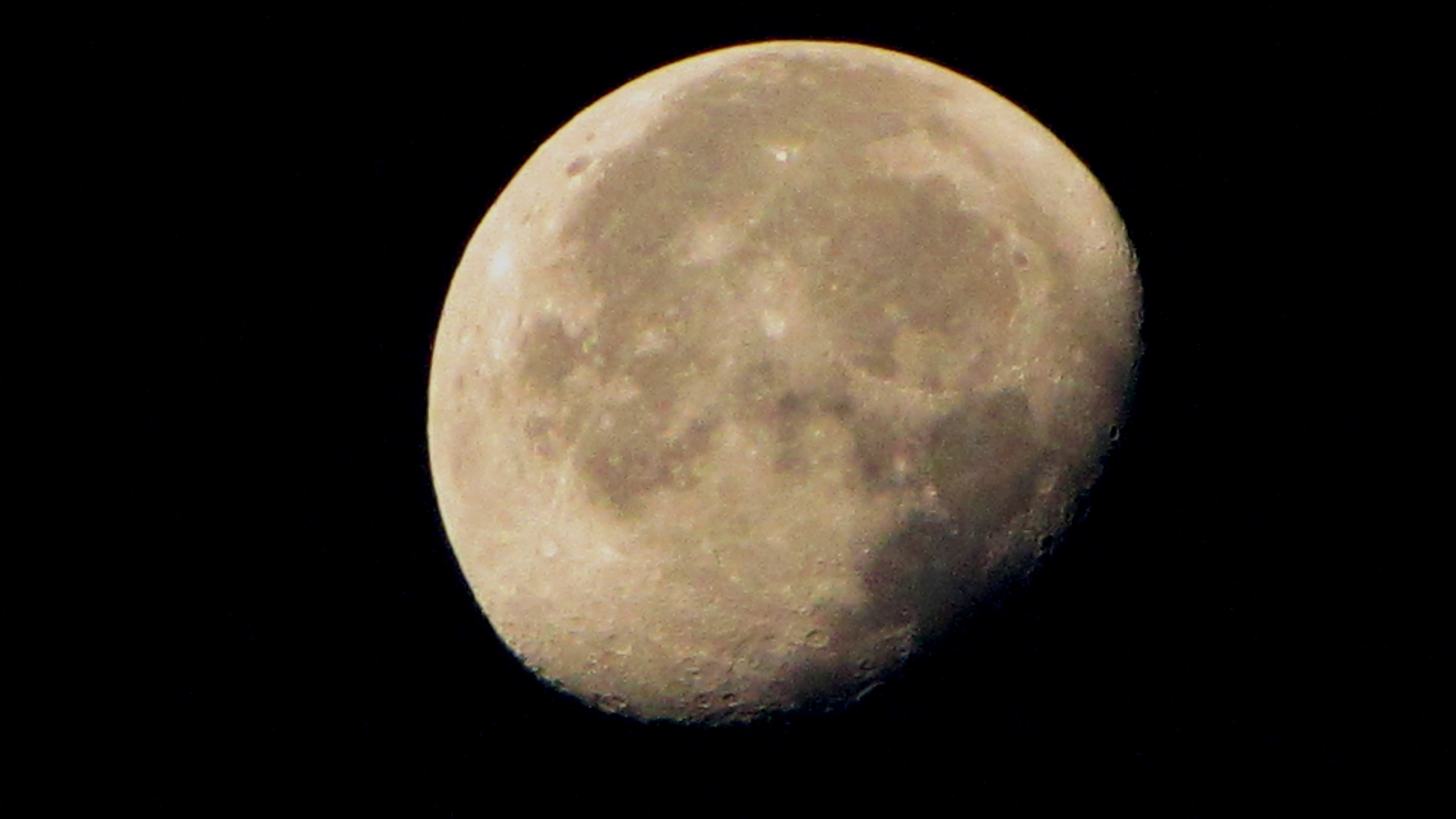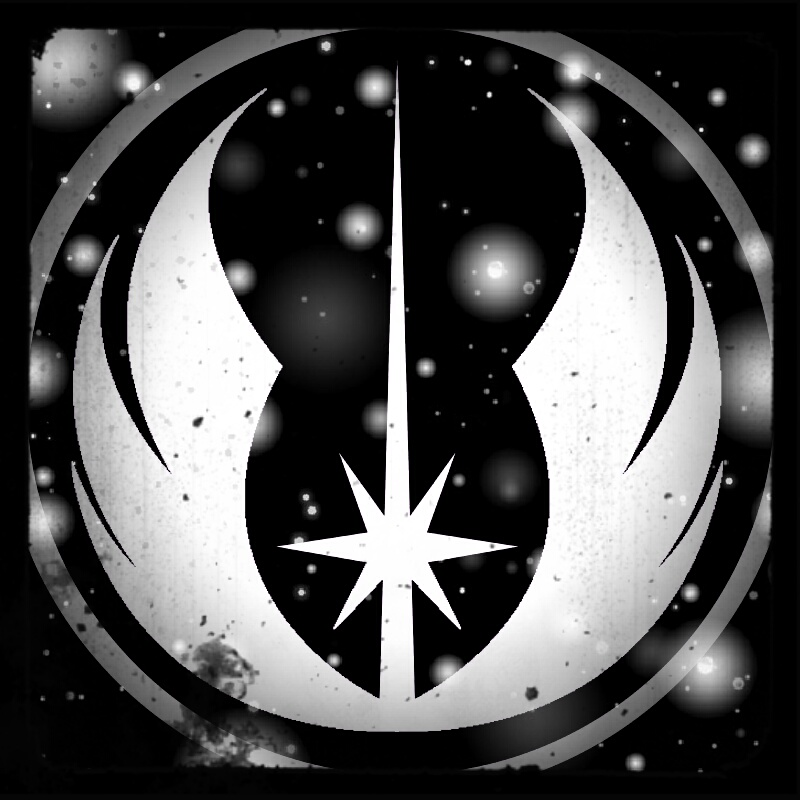 teachings, concept, words, pictures and lyrics by jedi simon
all rights reserved. 11 09 2019 according to this timeline
VERS 3.0
DO NOT FORGET THAT....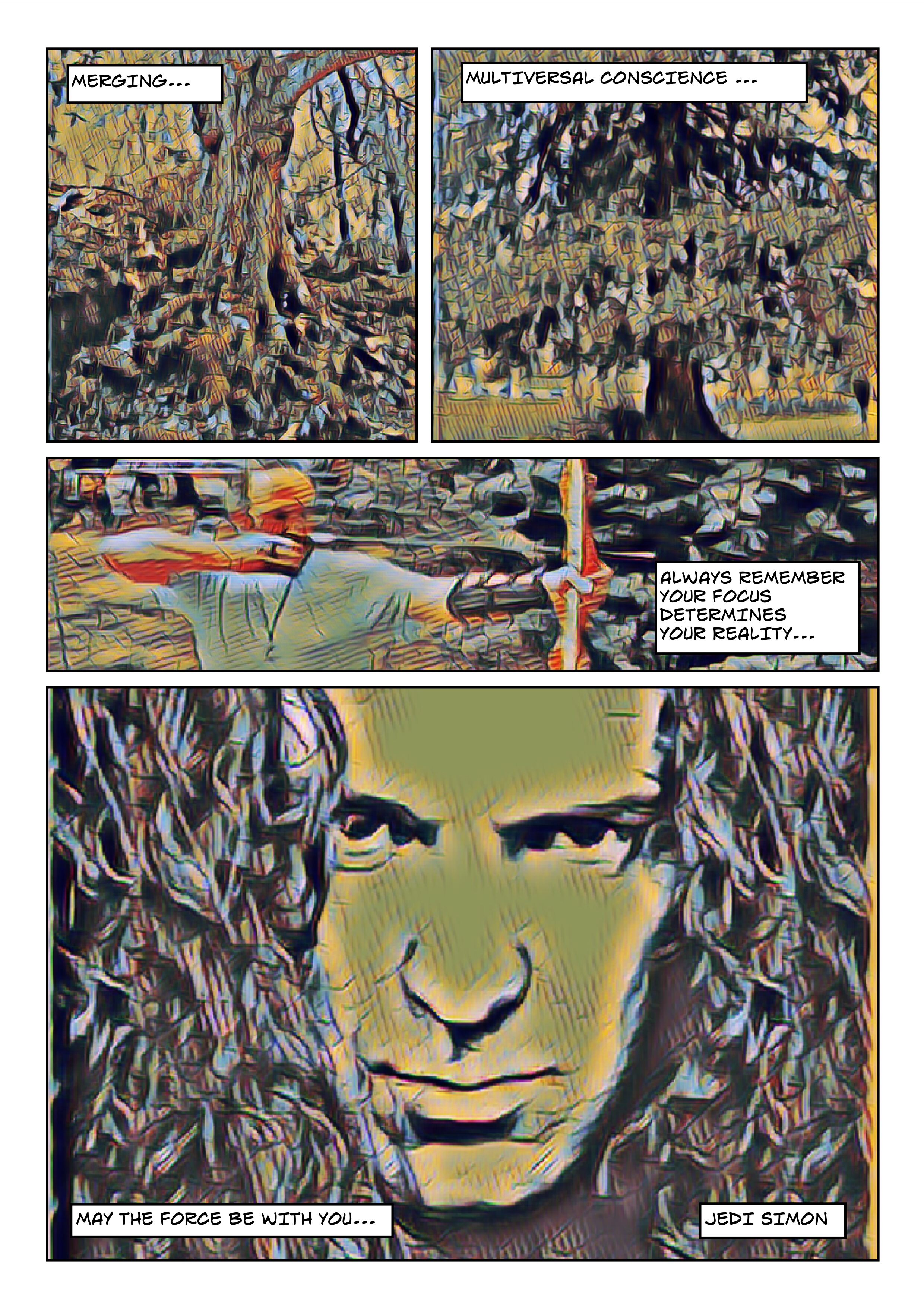 LAST PAGE OF THE COMIC "THE PORTAL" BY JEDI SIMON THAT YOU MAY FIND HERE
JEDI SIMON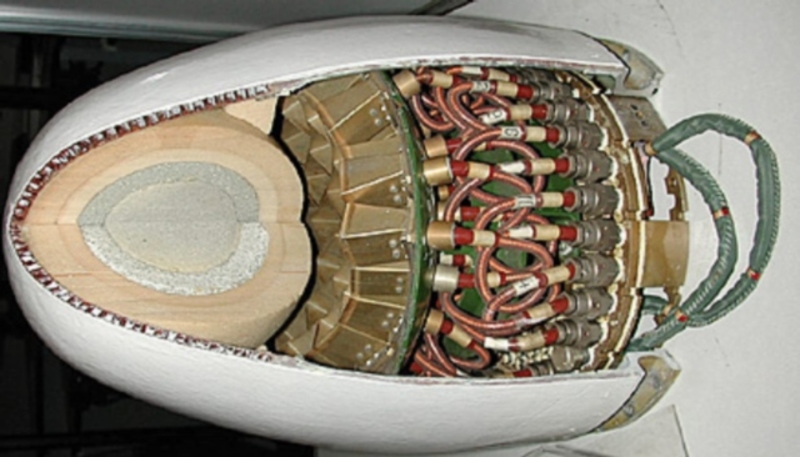 HAVE YOU ANY IDEA OF what A "Magrav Khibiny" IS ?